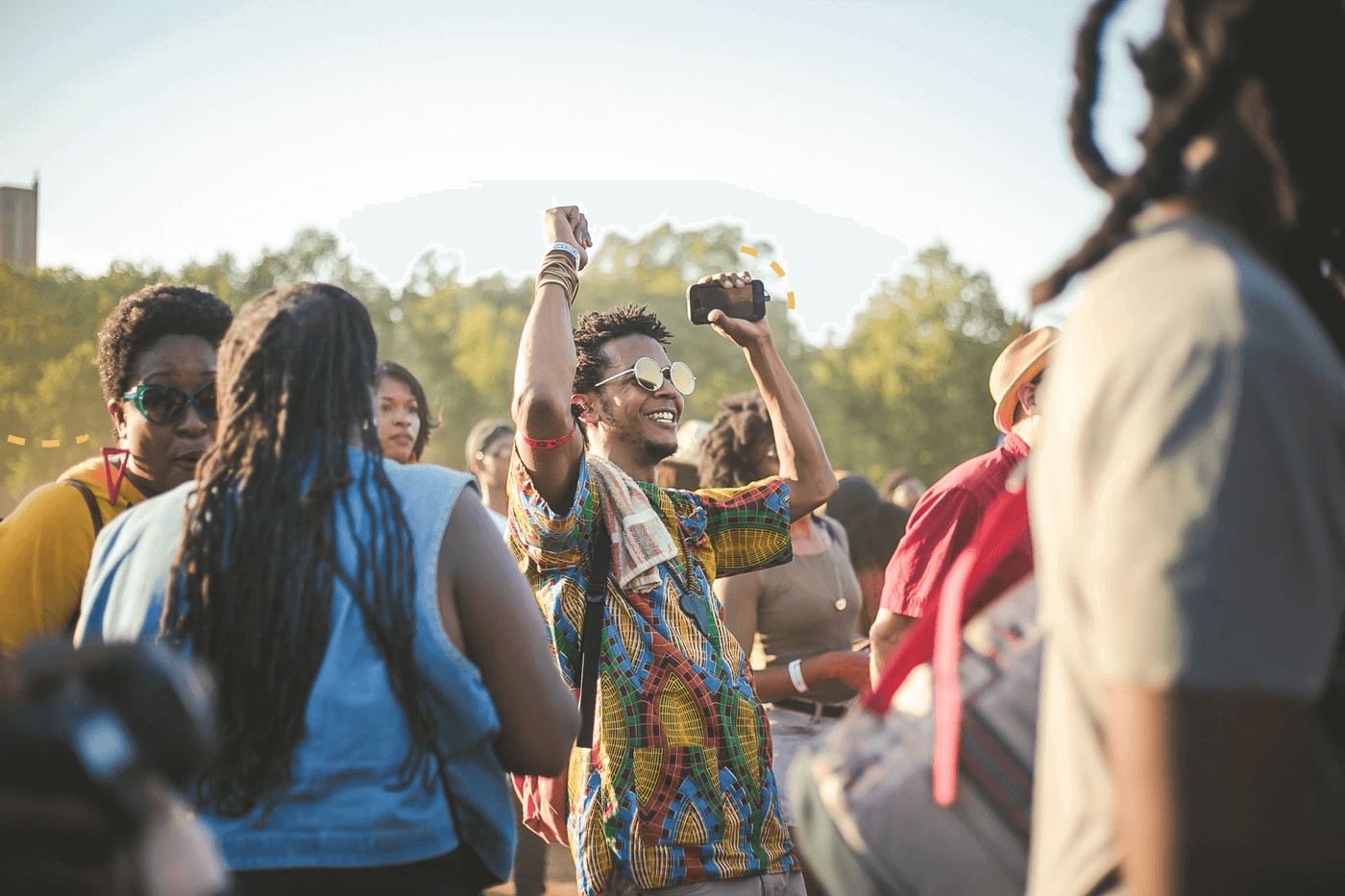 As an event's email marketer, your ultimate goal is to drive ROI and maximize your conversions, and there's no better way to do that than by adding SMS to your marketing toolkit. With most phones sending a push notification for new texts, it's no surprise that 90% of messages are read within the first three minutes. Whether you're running an annual festival and want to send event updates, or share your new merch drop with fans, SMS is a powerful channel to reach your customers without battling a crowded inbox.
Think about it this way, when was the last time you received a text message you didn't read? Everyone has mobile phones, and we're spending an average of 3.5 hours a day on them (and it's only going up!). Email's an amazing way to generate leads, gather customer data, and send longer and interactive messages (like gifs, and videos), but with a 30% higher conversion rate than email, you can't deny the benefits of adding SMS to your omnichannel marketing roster. Let's dive in!
Related: Hive SMS
Use email to build a relationship and SMS to drive loyalty
What's more personalized than a text? SMS and email work together to bring your brand experience to your customers even when you can't communicate with them in person. And after a year and a half of minimal face to face contact, it's clearer than ever that you need to create a consistent brand experience throughout all of your marketing channels.
Emails are great for sending longer messages and newsletters so they're the perfect way to build a relationship with your fans. But if you want to drive long term brand loyalty and conversions, SMS is the way to go because of it's time sensitive nature.
Related: 6 SMS Campaign Ideas To Engage Fans & Drive Event Revenue
Send an SMS to prep fans that a longer email's coming their way
With festivals, concerts, and last minute event updates, you have a lot of really important news you need to share with fans. While it's always recommended to share emails that are short and succinct, sometimes a short email just doesn't do your message justice. If you're sending a really important email like event details that fans can't miss, use SMS to let them know that something important is coming their way. Fans are more likely to read it since it's in text form, and you've piqued their interest for your next email. You can keep your text short and sweet, with a link that takes them back to the landing page for the event.

SMS shines for your time sensitive campaigns
Those stats speak for themselves, SMS is the G-O-A-T for your time sensitive campaigns. While most customers read emails on their phones, there's no guarantee they'll read it right away or click on your CTA, with how crowded inboxes are these days. If you're sending a time sensitive campaign like an abandoned cart, or a last minute promotion, you'll need to use SMS to get immediate results.
If you're an artist that sells merchandise, send a text that creates some FOMO and you'll see instant conversions.
Wrap up
Inboxes are becoming more and more crowded, and you'll need to look at other channels to really engage fans. By leveraging both email and SMS together, you'll be able to drive even higher engagement, and revenue for your next event's campaign.
Want tips on how to grow your SMS list and collect phone numbers? Check out The Event Marketer's Guide to SMS 👇🏼