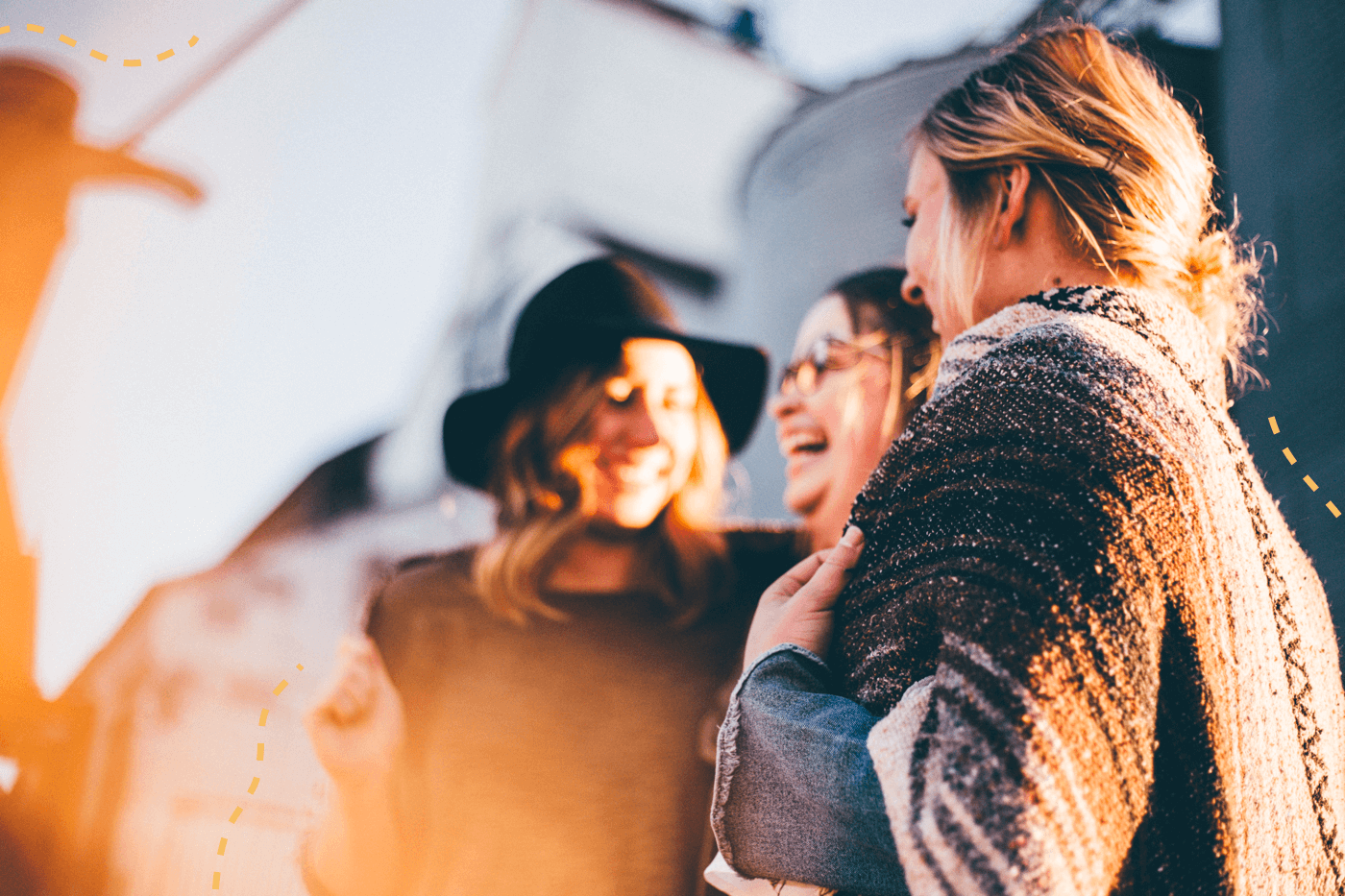 The unfortunate truth of the events industry is that most of the tickets that end up in a fan's cart never make it to a purchase. According to a study by Eventbrite, up to 70% of fans that start a checkout, don't end up purchasing a ticket at all.
So how do you solve these abandonment issues? An abandoned cart automation! Without one, you risk losing out on potential sales and a bigger turnout for your next event. Your fans are already interested in your product since they put it in their carts, and with a little nudge in the right direction they'll be ready to make a purchase. The best part is that it takes five minutes to set up, and then you can let them work their magic completely hands off!
Let's dive in!
Let's start with the basics: What's an abandoned cart automation
Abandoned carts are an absolutely necessary part of your email and SMS strategy, and they bring in 320% more revenue than non-automated emails or SMS. They're triggered when a fan adds a ticket to their cart without following through with the purchase. They're personalized to your customers' unique behavior and directly drive sales since you're sending the right email to the right person at exactly the right time.
Make sure you're using an ESP that lets you customize your automation. We recommend setting a time delay of 3 hours after the cart's been abandoned for the best customer experience. You can set up a stand alone email or SMS, but if you want to take it a step further, you can set up an automation series in case the first email doesn't drive a purchase. Setting up a 3 step series gives you the most opportunity to drive a sale, and research shows it brings 69% more revenue than a stand alone email!
Abandoned cart automations bring in 10% more ticket revenue
Without automations, you're basically shooting emails in the dark. Automations are amazing for your bottom line because they are personalized to your customers' journey with your brand and triggered based on their actions they've completed. Fans already have purchase intent since they've added the ticket to their cart, and with a 10% conversion rate for abandoned carts, there's a lot of potential sales you're missing out on without an automation set up.
The best abandoned cart automation templates
To get the most out of your email marketing strategy, make sure you have one of these automations set up!
Abandoned cart SMS
Because of it's time sensitive nature, SMS really shines when you add it to your abandoned cart email automation flows. Start by sending customers an email reminding them that they still have something in their cart. If that doesn't drive them to make a purchase, create a sense of urgency by sending an SMS reminding customers that their carts will expire or that the item is almost out of stock! Drive higher cart recovery by adding a small discount in your SMS messages to encourage customers to checkout right away.
Best practise is to follow the format below for abandoned cart SMS reminders:
Do you really want to miss out on the concert of the year? Don't let tickets sell out! Use code [code merge tag] to get a 20% off for your ticket! [link to the site]
Related: SMS Marketing
Create a sense of urgency with an email series
Your abandoned cart email needs to create the fear of missing out and a sense of urgency to really drive sales immediately. Fans adding tickets to their cart means they're interested in your event and with a little push you'll be able to drive extra sales in no time. Start your email automation series with an email that reminds them that they left something in their cart. If that doesn't work, send them an email like the one below a few days later letting them know that their product is almost sold out! Add an incentive like 15% off show merchandise to make the deal irresistible.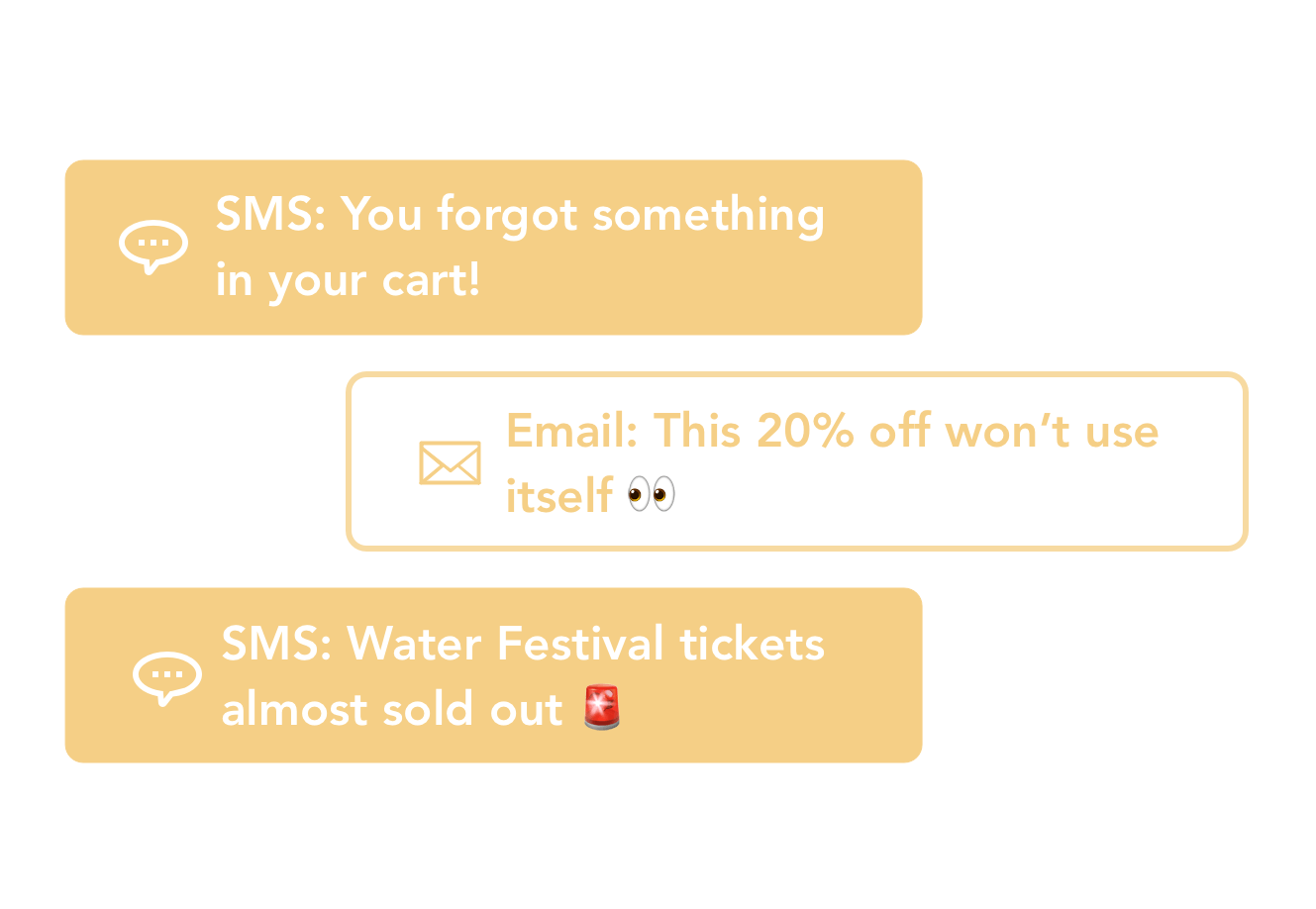 Wrap up
The bottom line: you should be using every opportunity to maximize your sales revenue for your next event, and you need an abandoned cart automation to do that. Take the extra few minutes to set one up now and save yourself from losing out on a lot of potential sales later.