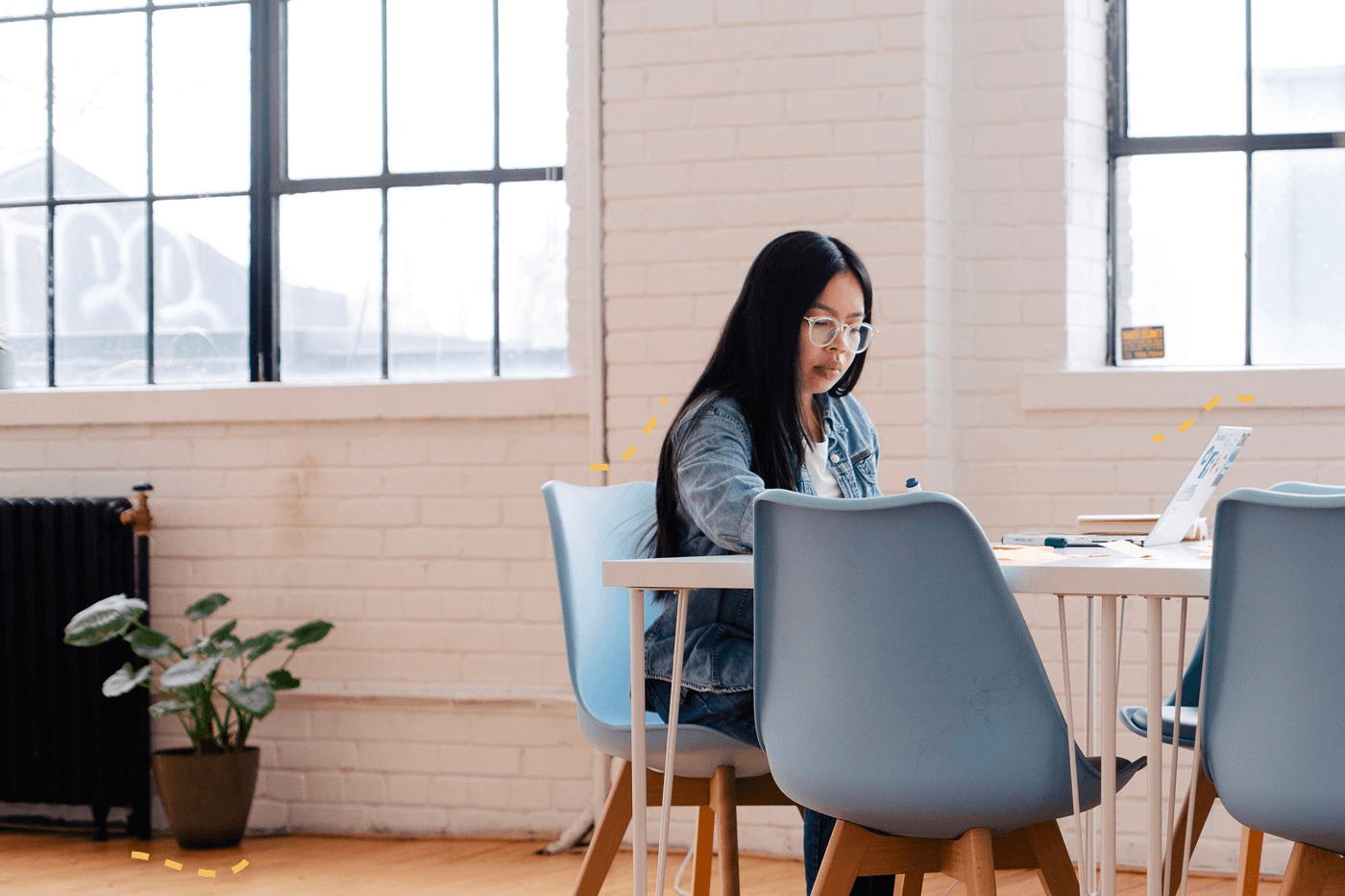 If someone were to ask you what percentage of your email list is at risk of becoming inactive, would you be able to give them an estimate? Though email lists churn at an average of 22% per year, most marketers don't have visibility into which individual subscribers are about to fall off.
The majority of email marketing experts suggest creating campaigns around subscriber engagement as an effective way to maintain a healthy list, but most email providers bury engagement data or provide a simplistic rating, almost as an afterthought.
We know that regularly emailing inactive subscribers hurts deliverability to subscribers who actually want to receive your emails, so we've put engagement levels front and center in Hive.
Related: Why are my emails going to spam? A CTO's Perspective
Without digging into your list, you can see how many subscribers are new (have received less than 5 emails), active (engaged with any of the last 5 emails received), at-risk (haven't engaged recently but received at least 5 emails), inactive (haven't engaged with the last 10 emails), and invalid (unsubscribed, bounced, or spam complained).
Every time you send an email, you can see the breakdown of engagement for the segment you've selected, and within that, choose which those segments you want to email.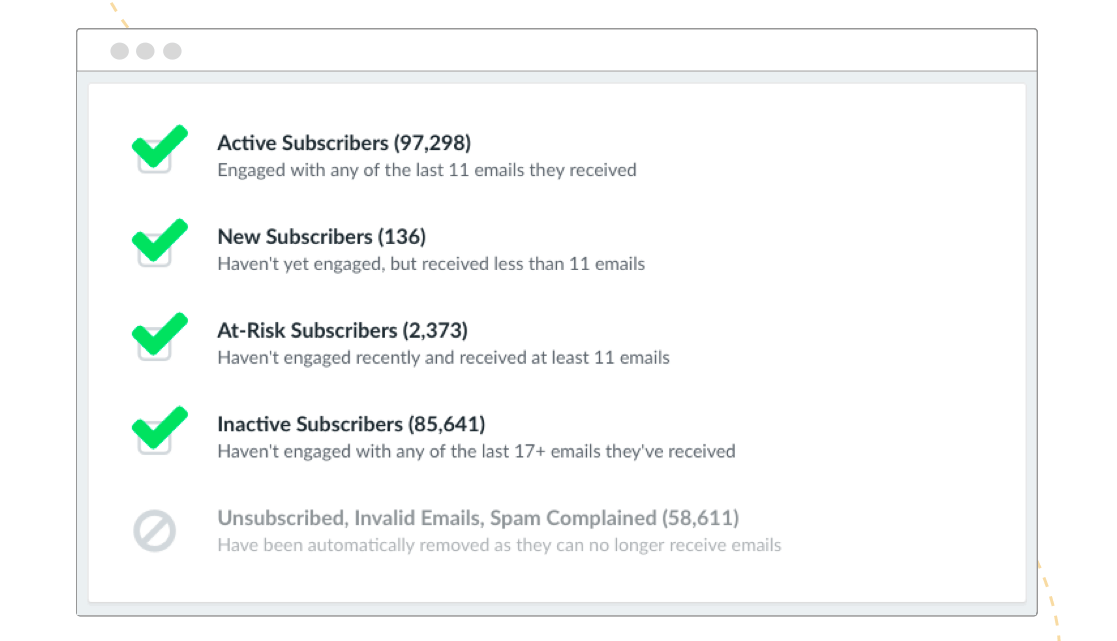 This adds another layer to your segmentation strategy, better targeting your audience and helping you keep track of how your list engagement is changing over time. When testing emails, whether through new subject lines or sending times, you can immediately see if there's a substantial change in your subscribers' engagement levels.
The more you send, the more you can use engagement levels to inform your email marketing strategy. As subscribers move into at-risk and inactive segments, you can start crafting specific messaging (think: winback automations) towards them. At this point, you can give them a chance to re-engage, update their preferences, or opt-out if necessary.
You'll find that all email providers have resources on email list hygiene and why you should regularly clean your list, but few have a built-in way for you to easily remove inactive subscribers. In many email platforms, this means combining lists, exporting, re-importing, and manually removing inactive subscribers to keep a clean list. By telling you who's inactive, we've cut out that time-consuming and unnecessary work while giving you the positive impact of a clean list.
We're excited to keep building a platform that demystifies subscriber engagement and email list hygiene. Your email marketing shouldn't have to be complicated to perform its best. On the roadmap: more customizable engagement thresholds, insight into deliverability performance, and engagement insights on email campaign reports. Stay tuned!