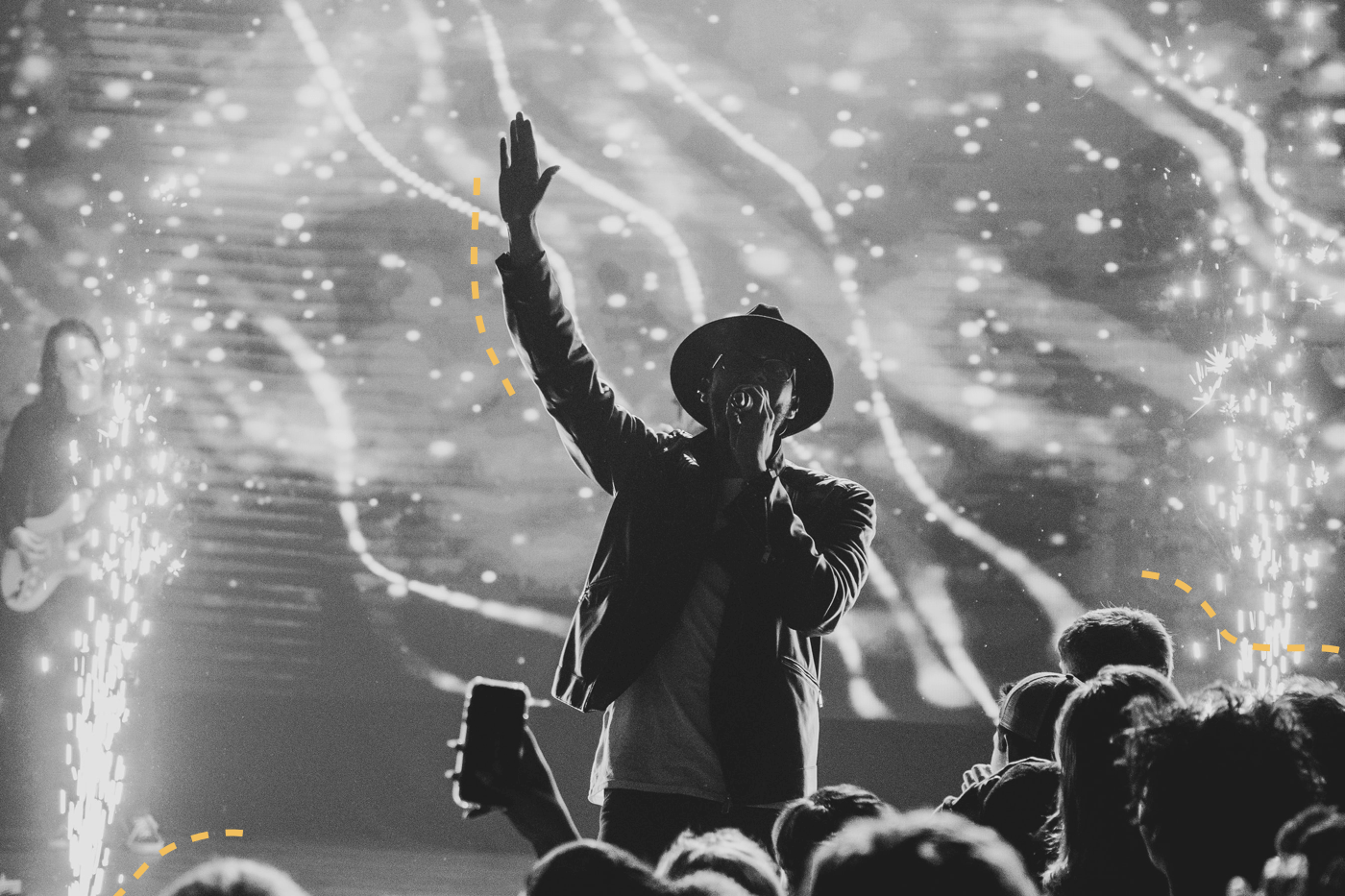 Whether you manage an annual music festival or run multiple venues, every event marketer shares the same goal: sell more tickets. According to Eventbrite, up to 70% of people who start a checkout don't buy tickets at all. That's a lot of potential revenue lost (two to four trillion from abandoned carts a year as a matter of fact) that you can recover with a simple abandoned cart email automation.
Not only do these automations help you create more personalized customer experiences, they improve your overall email performance and drive more ticket sales, all while being hands-off. Set them up, check in once in a while, and let your automations do the rest of the work. Let's dive in:
What's an abandoned cart email automation?
Abandoned cart automations trigger when a fan adds a ticket to their cart without completing their purchase. Your ESP typically lets you set a time delay between when a fan abandons their cart, and when your emails are sent (we recommend a delay of 3 hours for the best click-through rate).
You can also create an automated email series, where your automation sends multiple emails over a period of time. Setting up an automation containing three cart abandonment emails is proven to maximize your revenue, with research showing that a 3-step abandoned cart email series brings in 69% more revenue than a single-step abandoned cart automation.
Abandoned cart automations drive 10% more ticket sales
Because abandoned cart emails send based on unique individual actions, they're hyper-personalized and are proven to generate 320% more revenue than non-automated emails. Plus, they're being sent to fans who've shown they have purchase intent; they've already added the ticket to their cart! That's why abandoned cart emails average a 10% conversion rate -  that's a lot of extra ticket sales you'd be missing out on.
Abandoned cart automations get high email engagement, which boosts your deliverability
Though your end goal is to sell more tickets, every event marketer with an email strategy should also prioritize deliverability. Without it, your fans won't see your emails in the inbox! Deliverability is based on internet service providers (ISPs) deeming whether you're a strong sender, with one of the main factors being good email engagement.
ISPs are looking to see if recipients are engaging with your emails, so the higher your email engagement, the more likely your emails will land in inboxes. With an average open rate of 43% and click rate of 20%, abandoned cart automations are a prime example of how you can leverage automations to boost your deliverability.
Wrap up
From driving more ticket sales to improving your email deliverability, abandoned cart email automations are a key part of every event marketer's email strategy. Whether you choose to start with a one-step automation or a three-step series, you'll be on your way to recovering revenue and driving more ticket sales long term.
We've compiled everything you need to know about email automation in our Guide to Email Automations for Event Marketers. This guide is a comprehensive look at how event marketers can leverage email to engage fans and sell even more tickets - plus, a bonus infographic! Check it out 👉🏼