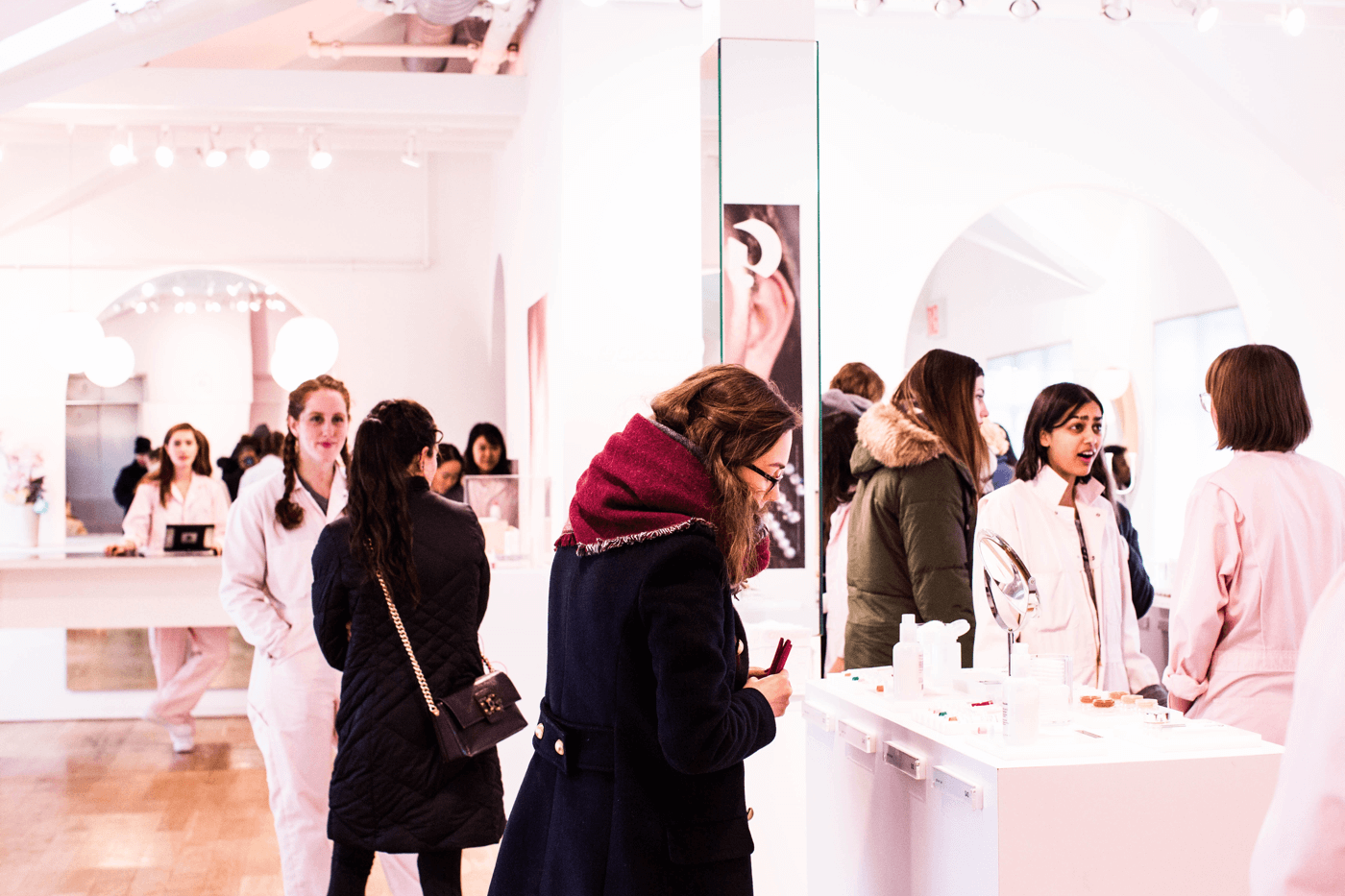 One hundred years ago, there wasn't much choice when it came to where you shopped. You would frequent stores that were convenient and carried the products you wanted. To get you to come back, store owners would form personal relationships - learning your name, remembering what you like, and how often you buy.
Though many customers still appreciate the experience of walking into speciality shops, even they are starting to come online. According to Statista, ecommerce retail sales in the U.S. have more than tripled since 2009.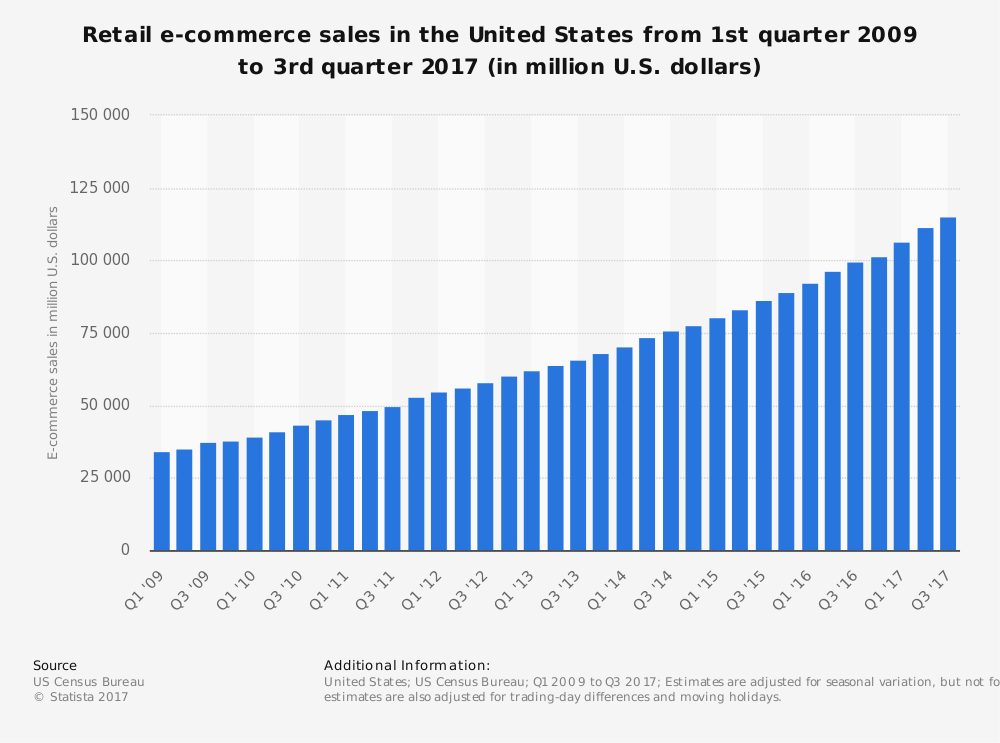 Giving your customers that same personalized experience online and a reason to keep coming back to your store is possible, but it does take some work. This post covers why you should add retention marketing tactics to your overall strategy, as well as specific ways you can implement them.
Why retention marketing?
A traditional view of marketing is that its main purpose is to grow your business. In this view, it's the marketer's job to attract new customers with campaigns focused on the top of the funnel. This is definitely a big part of any marketer's job, but if you stick to this scope, you'll likely miss a few (big) things.
Focusing all your marketing on acquisition can often be the reason you miss the opportunity to turn one-time customers into long-term brand advocates. In Adobe's Digital Index, they found that 40% of an ecommerce store's revenue is created by only 8% of its repeat customers. 40% of your revenue is definitely too large of a chunk to ignore. This is where retention marketing comes into play.
What is customer retention marketing?
Retention marketing is a practice that will keep your customers engaged over time. It focuses on continuous engagement with the goal of long-term loyalty versus just getting someone in the door once. Though you can see some success by focusing on growing your customer base, it won't be enough in today's competitive ecommerce climate. You'll be left behind by companies who focus on customer experience, crafting a journey that continues to create brand loyalty long after the first purchase.
What You'll Need
There's no need to drop your acquisition marketing - just pick up a cohesive set of retention tactics that go along with it. Remember that retention marketing is about more than sending emails - it's about taking what you know about your customers and sending smart, personalized messages that help them connect to your brand.
1. A Rich Database
If you have a disjointed set of data across your store, CRM, ESP, etc., you'll want to invest in a platform that pulls everything together. This will let you see a full view of your customers, giving you an accurate picture of who they are. Software like this keeps track of everything for you, automatically updating whenever someone new signs up for your list, an email is opened, someone purchases for the first time, a customer spends their first $500 with you - the list goes on. This post breaks down how an email marketing CRM works: 3 Ways an Email Marketing CRM Can Make Your Life Easier.
2. Personalization
Having a rich database will let you send more personalized, well-targeted email campaigns. From simple attributes like adding in the recipient's first name to more advanced strategies like targeting based on age, location, gender, or purchase behaviour, you have endless options to make sure you're sending relevant campaigns. This post dives deeper into ways you can use your data for better personalization: Email List Segmentation Tips for Ecommerce.
3. Journey-based Automation
When you're on top of the actions your customers take, you can automate timely, key interactions with you. Powerful automations include welcome series, thank yous to first time customers, recognition for VIP purchasers, and re-engagement campaigns to customers you haven't seen in a while. This is a great way to keep your brand top-of-mind - and once these automations are set up, they'll literally run while you sleep. This post has some inspiration for automations: 4 Key Automated Email Campaigns to Add to Your Ecommerce Customer Journey.
By putting a few of these tactics into place, you can craft a solid long-term customer experience. Being intentional with retention marketing will help push you ahead by hitting all of the important opportunities to connect with your customers that many brands miss.