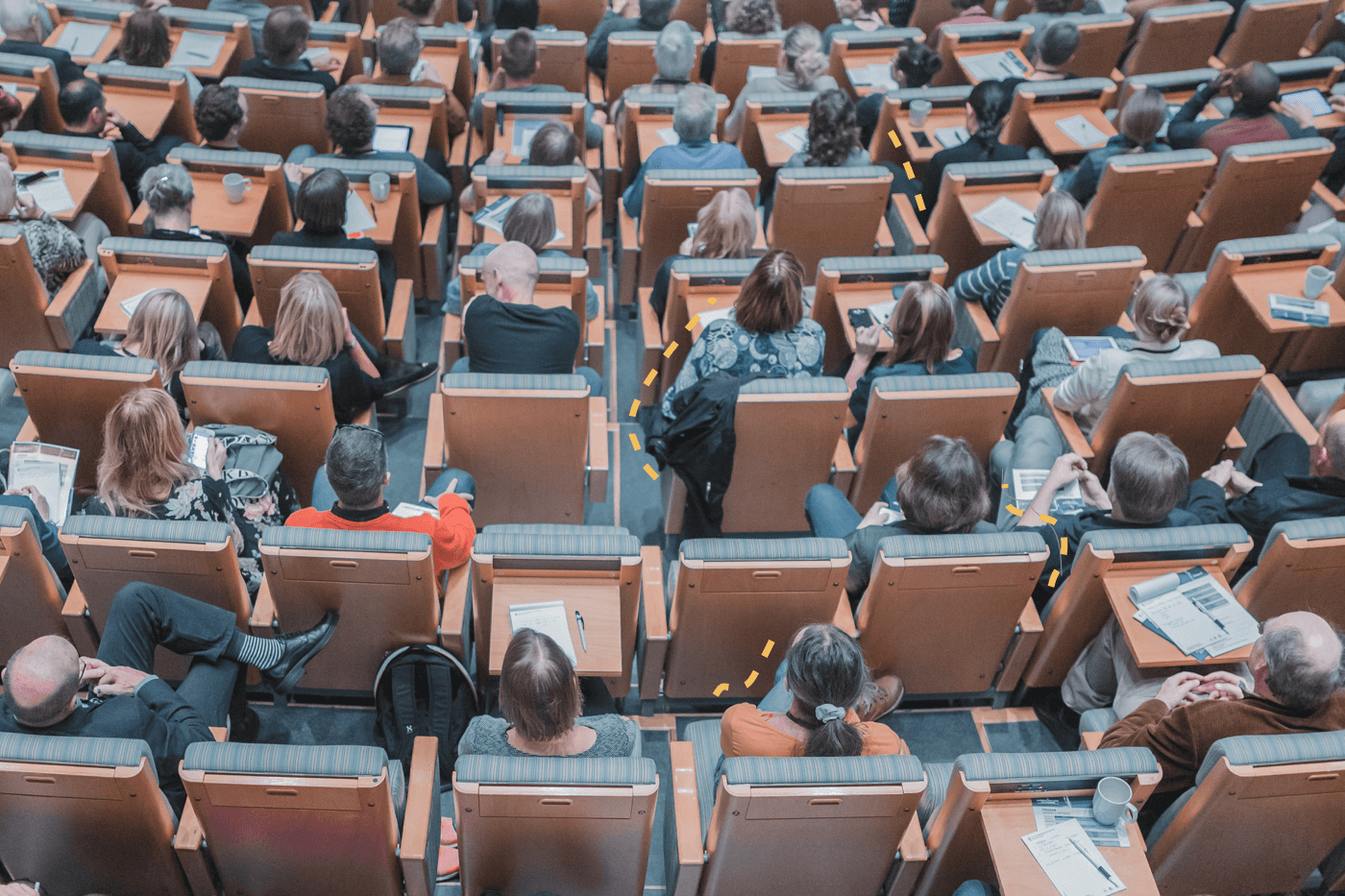 Sometimes we get so busy telling customers what we think they need that we forget to tell them why they need it or how to use it. Educating customers on your industry positioning or product usage may be the missing piece in your email journeys - providing context can help customers understand what sets you apart and take the mental leap to becoming devoted fans aligned with your mission.
Here's how a few companies are using customer education in email marketing to connect with their audience:
Build your "why" into your "how"
Consumers today are savvier than ever and often skeptical of a hard sell. Building content that details how to use your product or service offers value to the reader and gives you a great opportunity to sprinkle in the "why" that makes your brand special.
In this welcome email, Vinebox have broken down three steps and reasons for using their wine subscription service. The copy in these short steps manages to not only address how their service works, but also what it is and why the reader should want to use it. Enticing and informative, in 150 words or less? Great job, Vinebox.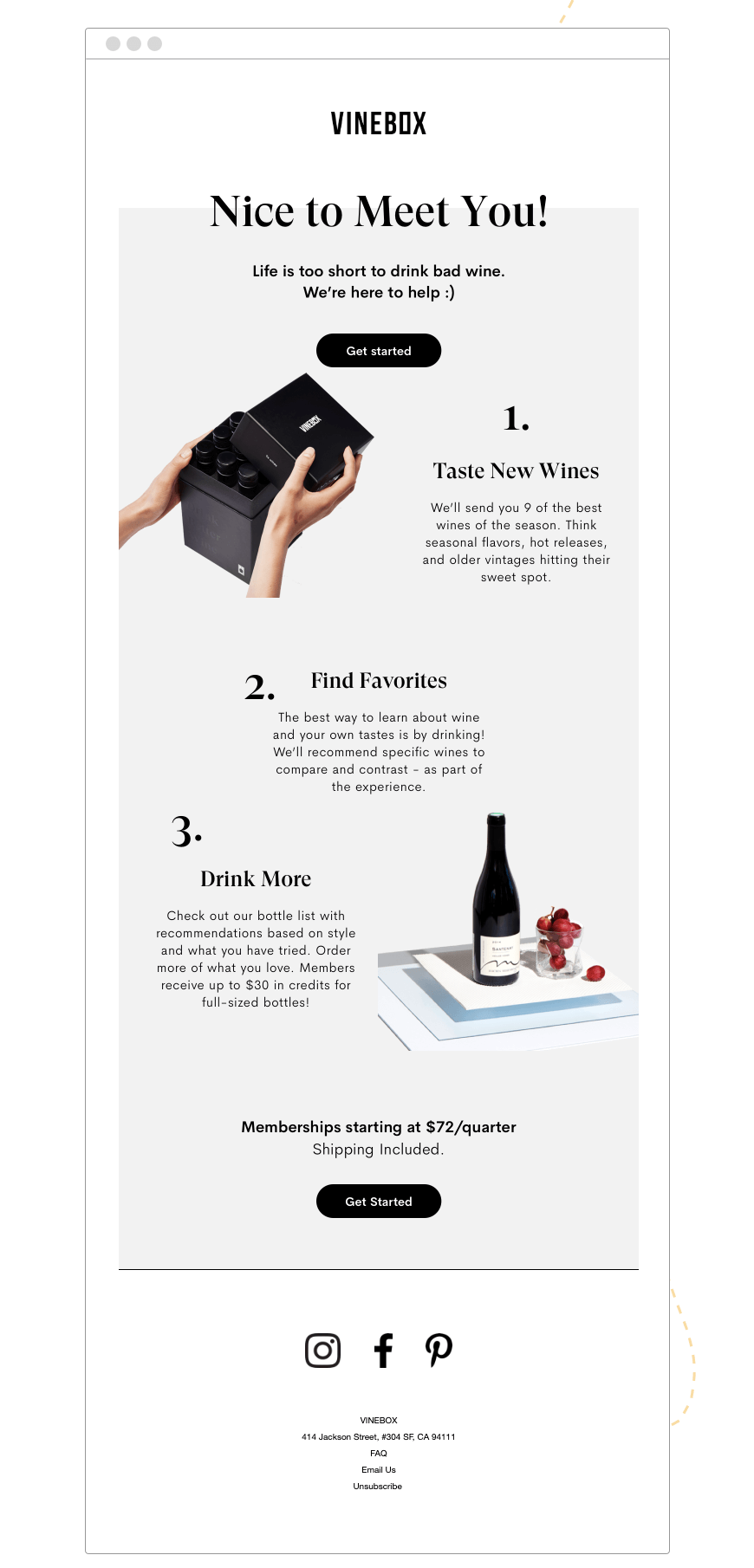 Read more about building an effective welcome series.
Showcase socially conscious values
If your company's mission is built around socially conscious values, your audience needs to hear about it! Millennials are about to surpass Baby Boomers as the largest generation, and with sustainability as a priority in their purchase decisions, values that are good for the world may actually be good for your bottom line.
Here, Girlfriend Collective outline their mission through values statements, educating customers on what sets them apart and why they do what they do. This ethical pull is a strong way to build a loyal customer base.

Answer frequently asked questions before they're even asked
If your brand has a unique service or product, you probably see the same questions again and again. These concerns can be barriers to your audience buy-in, but you can get ahead of the game by addressing them in a fun way.
Below, Casper's email simulates a back-and-forth over text to address some of their FAQs and insert a bit of their brand voice.

Break down complicated topics
In some industries, you'll have to educate readers on what the problem is before explaining how your brand offers the solution. In others, you may have to explain the complicated technology behind your product in a way that makes it accessible to a larger audience. Breaking complicated topics down into digestible chunks is an effective way to get people on board and reach more potential customers.
Muse use this email as an opportunity to explain the technology behind their meditation headband in a clear and concise way. Their CTA to "read more" brings readers to their website, where they can further educate and ultimately lead customers into a new sales funnel.

Show them how + give them a discount
Ultimately, you want to make purchasing from your brand as easy as possible for potential customers. Using email to build clear expectations and then bolstering that "aha" moment with a sweet discount can be a winning combination to get people onto your website.
Clearly bring their readers through a step-by-step on how to customize their sunglasses, then immediately offer a discount code before their CTAs.

Wrap Up
Education can play a key role in your email journeys to help align customers with your ecommerce brand. In your welcome series, teach readers how your company works and share your mission. In a browse abandonment email, dive deeper into what makes your products unique and get ahead of customer questions. Or in a winback series, provide more context to engage readers and keep them coming back for more.
Educating your customers will help them make easier purchasing decisions and build brand loyalty - so what are you waiting for?