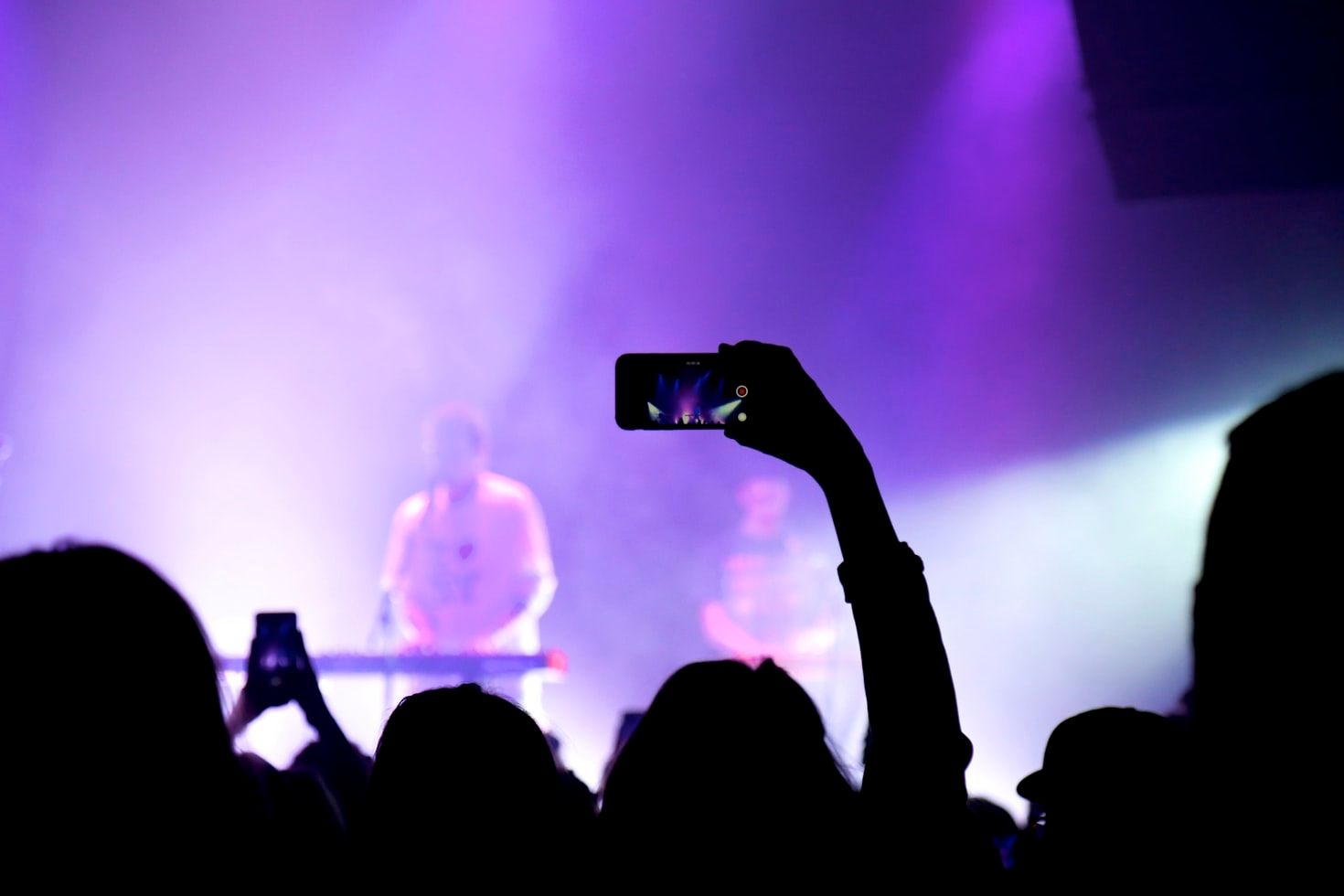 The 2022 calendar for festivals and live events is filling up quickly as fans are eager to get out and support their favorite artists. For event marketers, promoters, and organizers - it's time to ride this wave and strategically plan for the year ahead.
SMS marketing isn't new, but event marketers in 2022 have finally hacked into the power of text-message campaigns. With a 30% higher conversion rate compared to email, SMS is a powerful channel to engage fans and drive sales for tickets and merchandise.
Throw away any assumptions you have about SMS marketing that are holding you back, because we're highlighting a few reasons why you should start SMS campaigns today.
Boost Last Minute Attendance for Shows
Your subscribers are consuming content for hours on end with their mobile devices, so it's no wonder SMS marketing has a proven 98% open rate. This also means your target audience is easily distracted, so retargeting through SMS is the perfect way to keep your brand top of mind. You will quickly find that text reminders for time-sensitive events hit higher engagement metrics compared to a strategically timed email. Use this to your advantage and get your fans in the door by sending same-day event reminders or promos like "Text READY for free entry" or "show this text at the bar for your free drink!" to boost last minute attendance.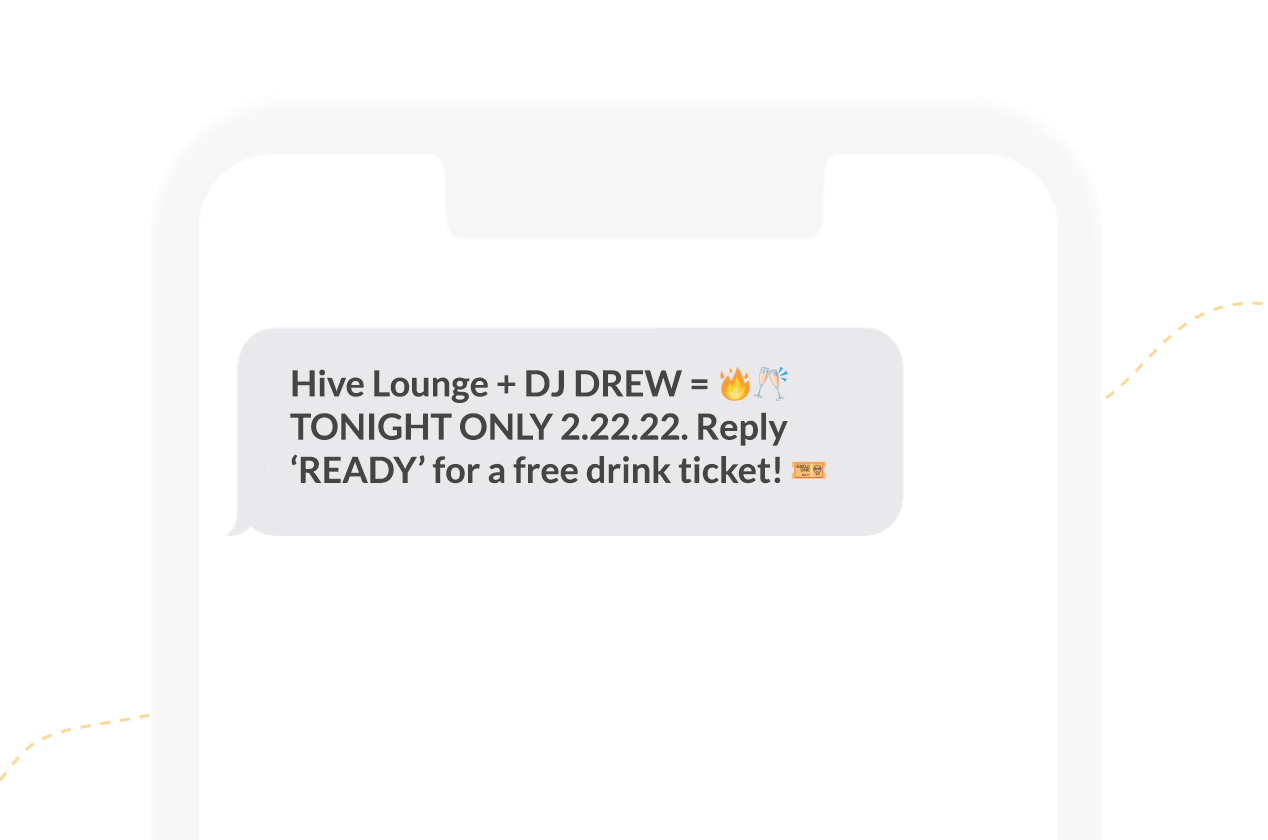 Hive insights have shown an industry leader in the event space drove $161k in revenue from SMS campaigns with Hive. With strategic automations like upcoming show announcements, merchandise drops and pre-sale reminders - the brand was able to drive significant engagement and ROI.

Hype Up Pre-Sale Tickets
There's nothing like being the first to know when tickets drop or lineups are announced for a highly anticipated event. You may have relied on traditional emails to drive pre-sale engagement, but with crowded inboxes the exciting sense of urgency is lost. With an average text response of 90 seconds, marketers can tap into immediate ROI for time-sensitive campaigns.  And with instant alerts and exclusive mobile offers, your fans will feel like VIPs by opting-in for your SMS communications.
Access to pre-sale ticket reminders is also an easy and quick way to grow your SMS subscriber list. Include opportunities for your customers to opt-in when purchasing tickets, while they are on your website, or even in-person on flyers and posters with a QR code.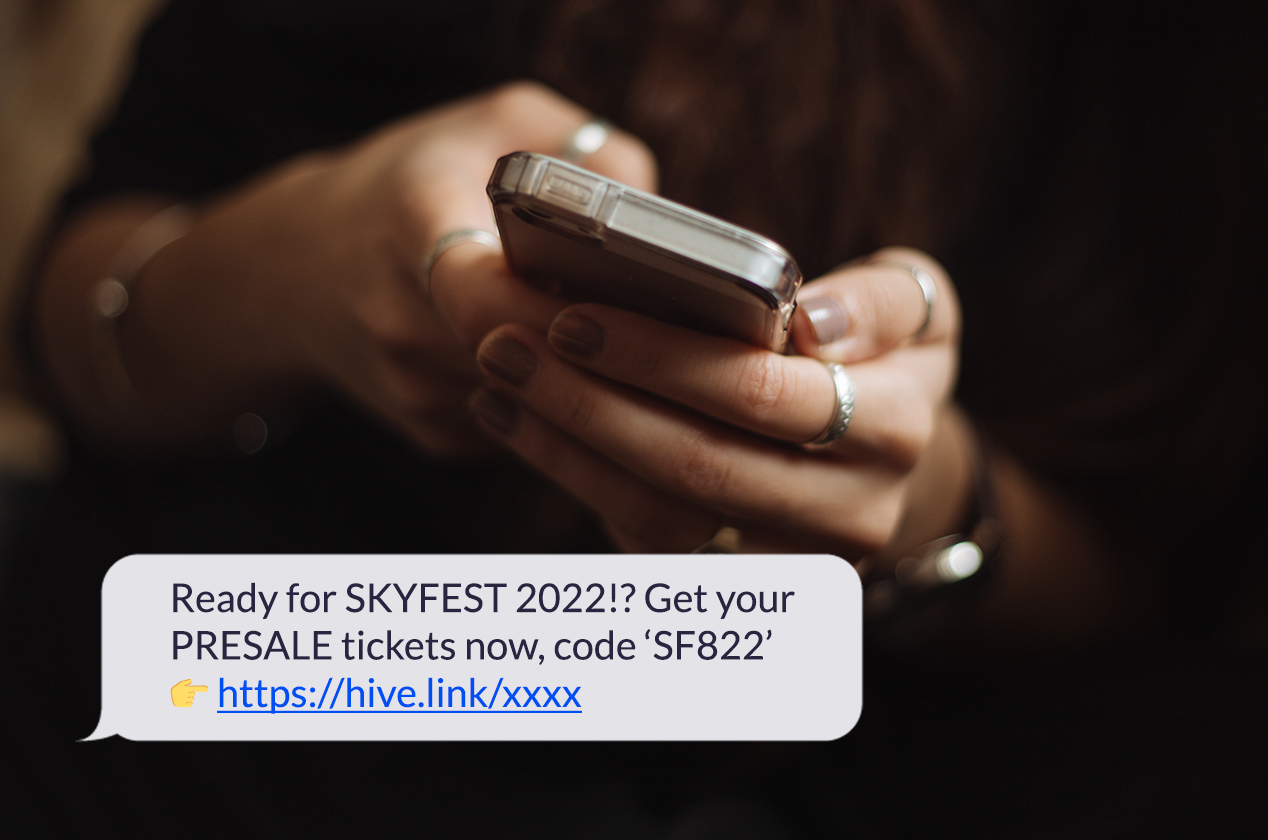 Build a Loyal Fan Base
Don't limit your SMS campaign efforts to only one side of the buyer journey. Text message communication can also delight and engage your subscribers to build a loyal fan base for your festivals or venue. Post-show feedback through polls and surveys can gauge the experience of your guests to collect valuable insights. If you're looking to boost social media engagement, try sending out "Thanks for attending! Don't forget to share your pics and follow @HiveLounge on Instagram". Marketers can even take their efforts one step further and incorporate segments within their SMS strategy. Cross-promote events your subscribers might be interested in based on their previous ticket purchases.
Wrap-Up
Event marketers in 2022 are unlocking higher conversions and ROI with targeted SMS campaigns - and it's never too late to join in. With Hive's built-in SMS capabilities, you can access email, SMS, and CRM data all on one platform. Start testing better ways to engage your audience - book a demo of Hive today.