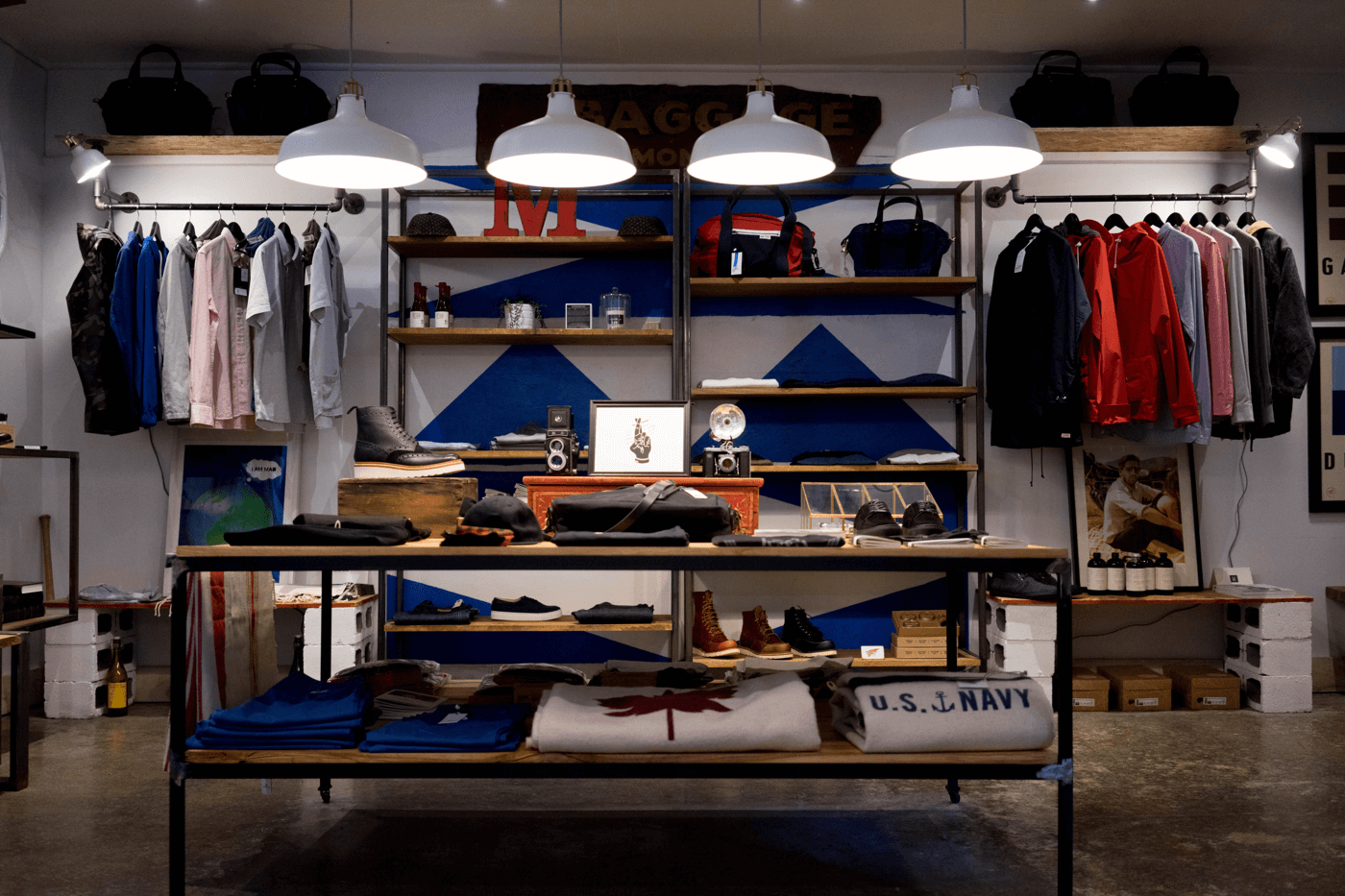 It's time to face the facts: your customers receive a lot of emails. From newsletters they've subscribed to, to updates from mom, receipts, and coupons from their favorite brands, there's a good chance that your average customer's inbox is full.
But don't be discouraged! You can become one of your customers' favorite brands by sending the most relevant, timely emails, making them glad they're subscribed to your list.
The brands below do an awesome job of sending engaging, relevant, and delightful emails. Here's how to learn from what they do well:
1. Show your brand's personality
As soon as your sign up for Allbirds' email list, you get a feel for their brand's personality. This welcome email is fun, energetic, and immediately gets the customer excited to engage further with the brand.
2. Offer more value
J Crew offers a great spin on the classic abandoned cart email by letting you know what's in your bag that's also on sale. This extra step shows their customers they care about getting them the best deals on what they actually want to buy. More relevant emails equal happier customers and better conversion.
3. Educate your customers
Blue Apron does an awesome job of providing relevant educational content to leads who've yet to make a purchase. Their emails are clever - including a promotion for four free meals as well as easy-to-make recipes that fit well with their brand and what they know their leads are looking for.

4. Help your customers out
Adidas' back in stock reminder emails are a perfect example of an easy way to provide extra value to your customers.
If you know your customer is interested in something that's out of stock, it's simple to ask for their email on the product page to send a reminder. When the item is back in stock, let the customer know with an automated email. You'll increase their affinity for your brand and their likelihood of purchasing.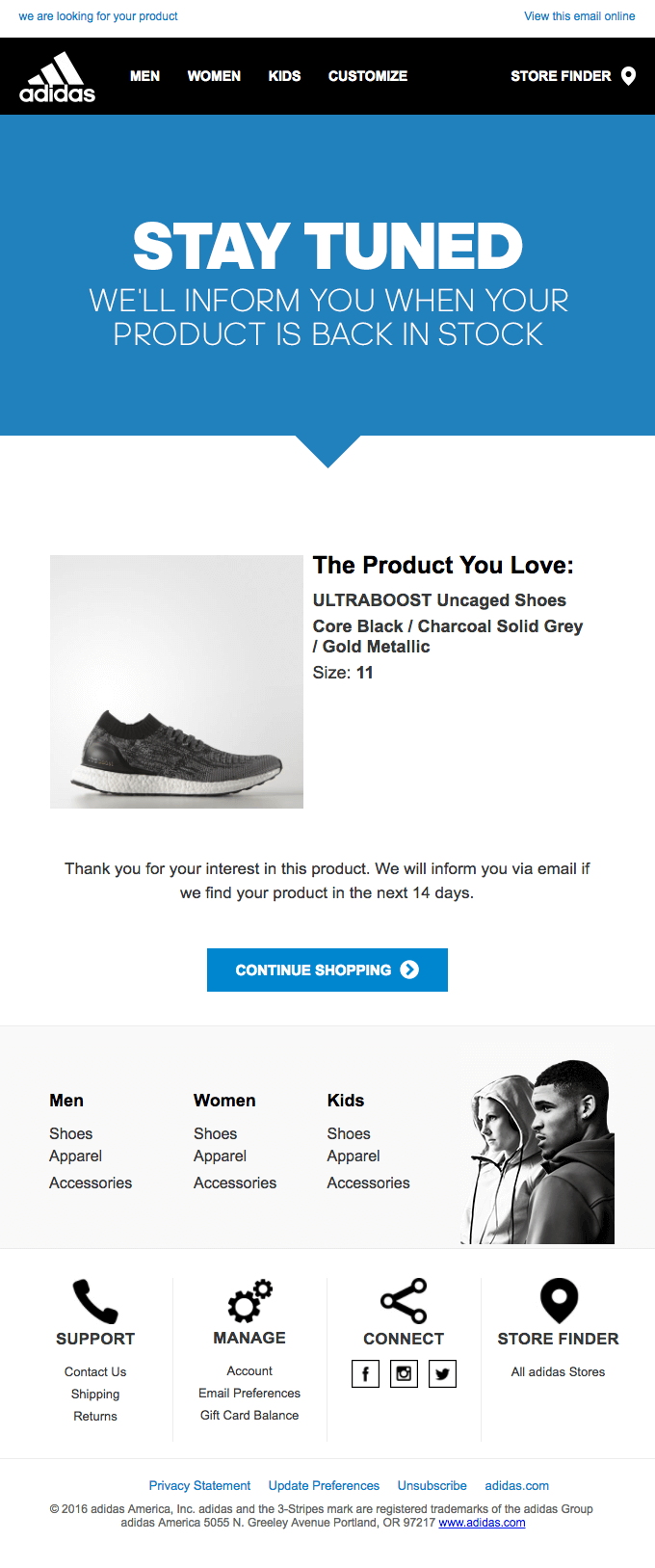 5. Have fun with it
Warby Parker takes advantage of the fact that everybody loves dogs and avoids making bad Warby Barker puns - a win-win in our books. They showcase their products in a fun way, relate their messaging to the time of year, and provide simple CTAs (for more dogs or sunglasses).
6. Surprise people
It's hard to imagine not clicking on "Let's Play" in this email. Birchbox plays on their customers' curiosity with a fun game and the potential to win a free prize. You can increase email engagement with more compelling CTAs - a surprise discount or sale on your site.
7. Send updates that matter
Not all updates from your brand will be relevant to every one of your customers. Reserve targeting your entire list for updates that are important. For the rest - do your best to only send updates to the customers that will care.
Aritzia lets their base know that their shipping time has decreased, which is great news for anyone. To make the announcement even more relevant, they offered free shipping for the weekend. Relevant announcement + bonus for customers = success in our opinion.
By considering how your customers react to what lands in their inboxes (or how you'd respond in their shoes!), you can make your email campaigns far more compelling. Email marketing doesn't have to be boring - keep these tips in mind the next time you're crafting an email to show off your brand's personality and increase engagement.