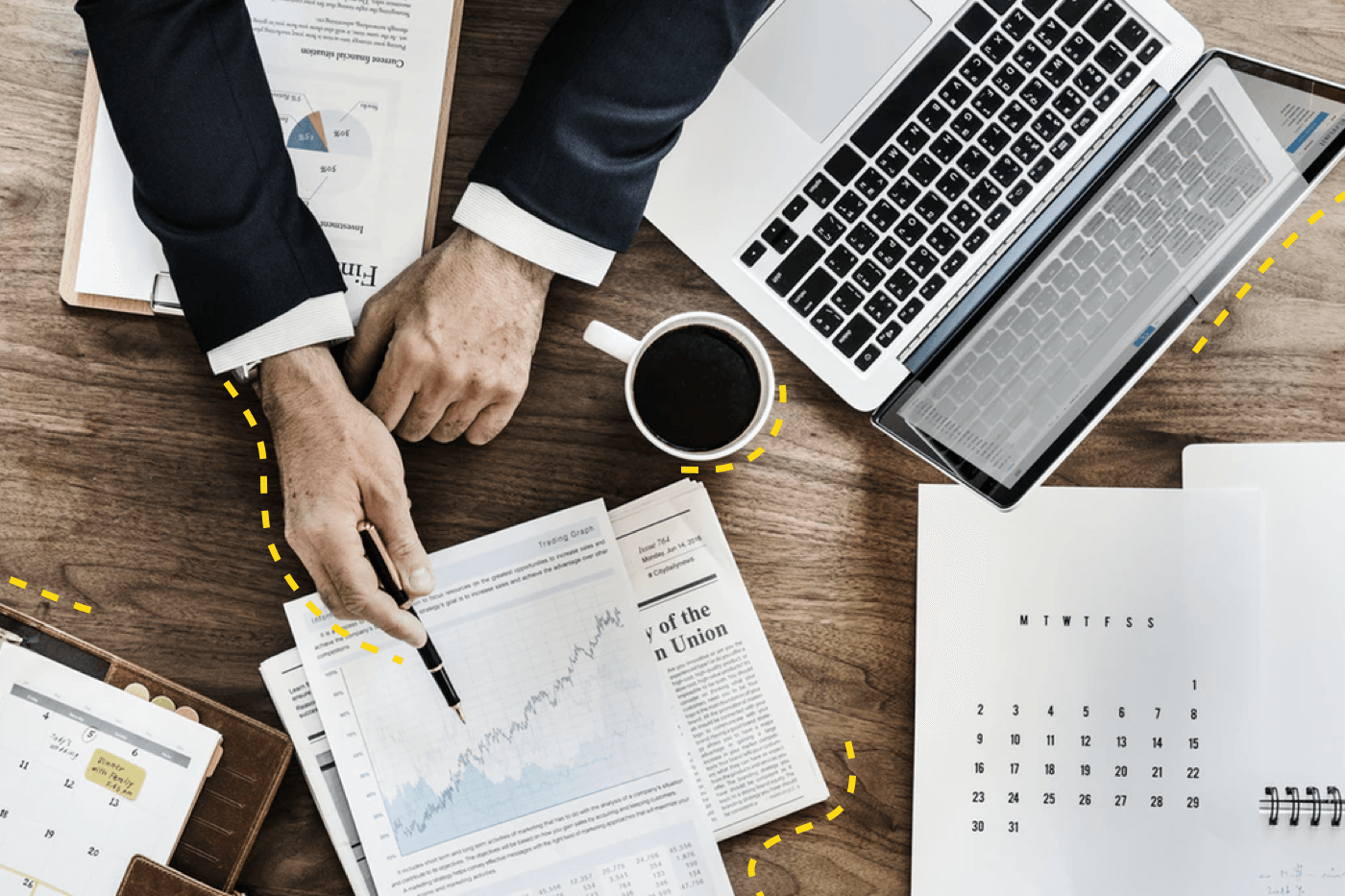 GetResponse's latest email marketing benchmarks report uncovers some mind-blowing learnings on effective email strategy. The report analyzes over 2 billion emails sent by their customers in Q1 of 2018 across 19 industries.
The findings confirm what we believe are key factors to a successful email strategy - we thought we'd highlight the most important ones (we know you're busy!). Whether you want to make sure your current strategy covers all the bases, or you're just starting to think about what it might look like, here are the most important learnings to consider.
The one email you should be sending, no matter what.
If there's one thing you take away from this post, it's that welcome emails are the not-so-secret weapon to high conversion rates. They have the highest open rate and an average click-through rate that's 4x higher than any other type of marketing email.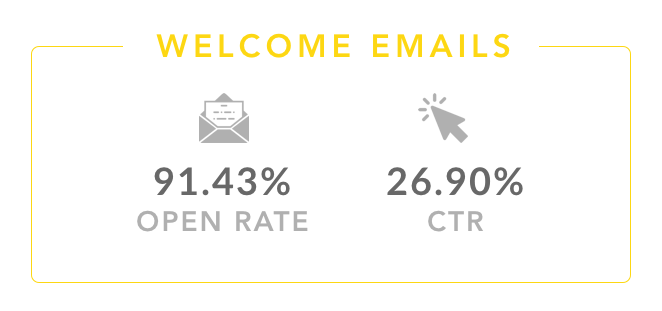 Don't have one setup yet? Lucky for you we have a Step-by-Step Guide on How to Create a Welcome Series.
Is your email strategy performing well?
When seeing how you stack up to your competitors, it's best to compare your average open and click-through rates with ones in your industry. We've pulled the most relevant here:

Notice how the Arts & Entertainment and Publishing industries perform better than average? Comparing to stats in your industry guarantees that you're accurately gauging your performance.
You can find the full table here.
What time should you be sending email?
This might be the most asked question when it comes to email marketing: when should you send email to maximize engagement? We wish there was a simple answer, but in reality, it depends on a few factors.
The report found three time slots with the highest spikes in average open rates:
11 am, when most people have arrived at work and had their morning coffee
2 pm (highest open rates), most people have had lunch and are catching up with emails
6 pm (highest click rates), when most people are back home
What day should you send email?
The second most asked question of all time. You guessed it - the answer is still 'it depends'. We're seeing a trend that the best time and day to send depends on your goal:
Most opens: Friday. A more relaxed day at work means more time to browse emails.
Most clicks: Tuesday. GetResponse estimates that this is because Mondays are too busy with people catching up on emails and projects. On Tuesday, the inbox is cleared and people have planned their week, so there's more time to engage with email content.
Send newsletters? You may be sending too many.
The report finds that engagement drops with each additional newsletter sent per week.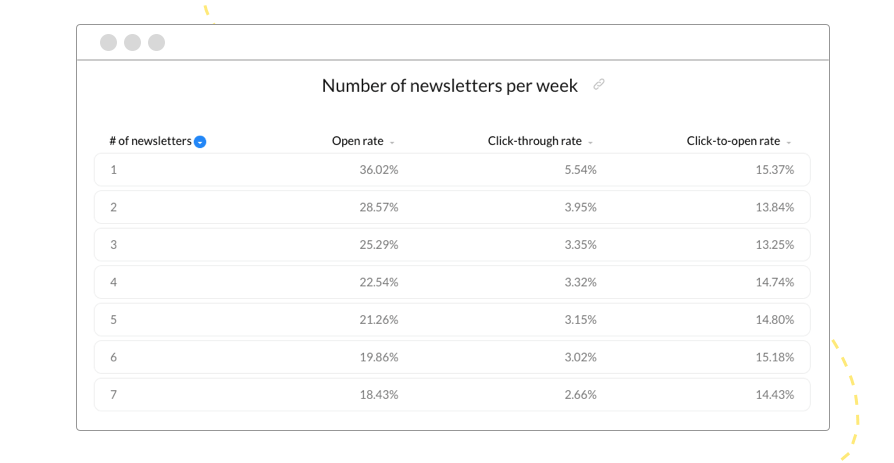 If you're seeing decreased engagement throughout the week, try testing new subject lines or including exclusive content later on in the week that will encourage subscribers to stay tuned in.
Triggered emails still perform the best.
Automated emails see the best results because they're highly relevant and personalized to your subscribers. If you're new to email automation and aren't sure where to start, you can learn more in this post: 5 Automated Email Journeys You Should Be Sending.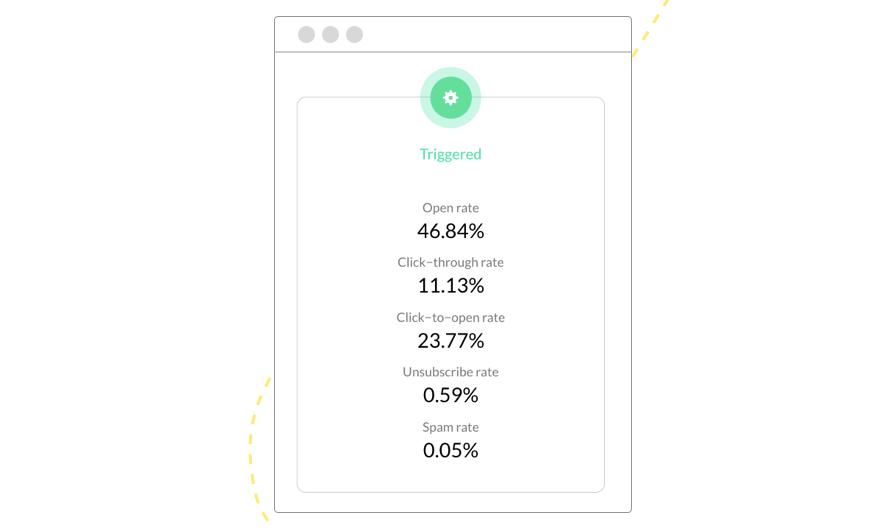 Bigger doesn't mean better when it comes to email list size.
It's all about quality over quantity. We see performance drop the larger an email list gets, likely because it's harder to engage more people with the same generic content. It's important to not blast your entire list with the same content for every campaign you send. By personalizing content and segmenting your list as it grows, you'll be able to keep your entire list engaged.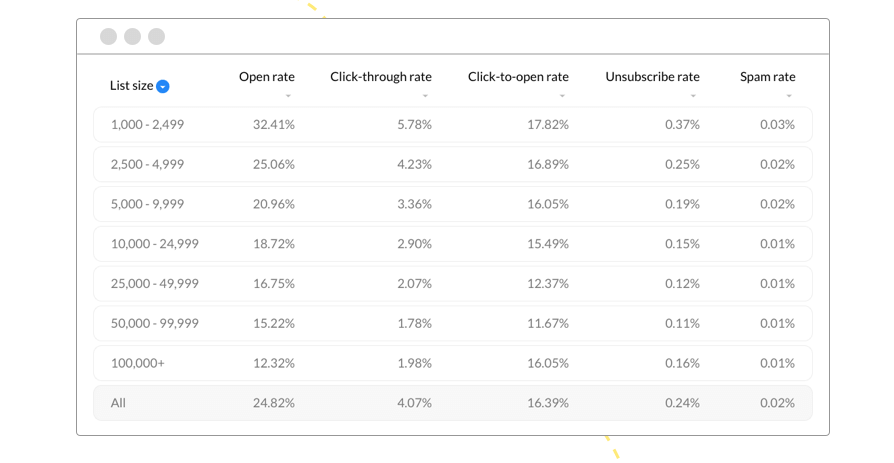 Surprise! Mobile continues to grow.
The trend towards mobile email readership is steadily increasing. You should definitely optimize your emails for both desktop and mobile in order to improve your subscriber's experience and see higher conversion on mobile.

Wrap Up
We hope this post has helped you have some revelations with regards to improving your email strategy! At the end of the day, what ultimately works for you will depend on your audience, so it's important to keep testing your strategy against these averages.
Want more on ensuring your email strategy is effectively capturing your subscribers' attention?
Check out these blog posts: