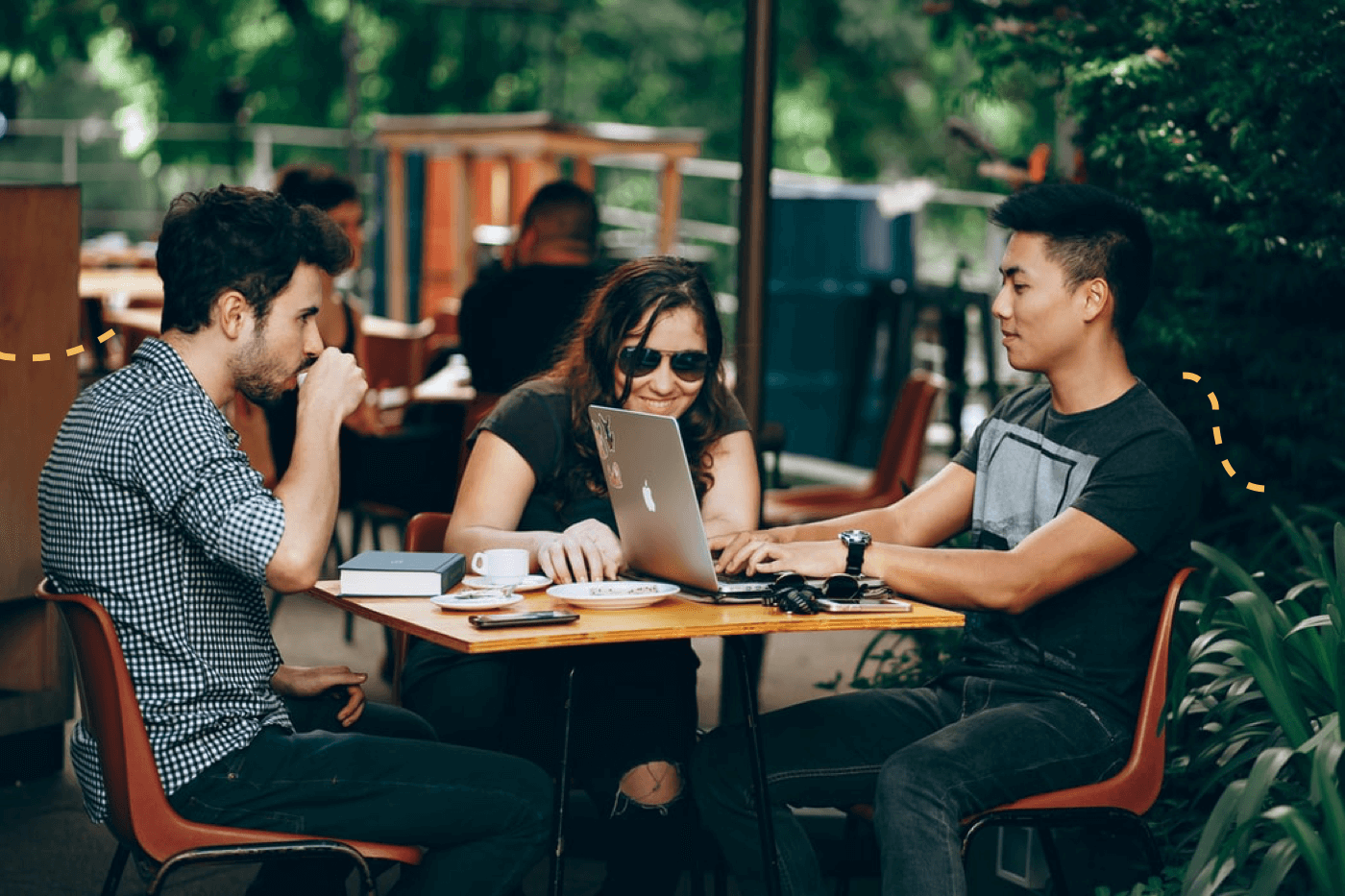 Segmenting your audience is a crucial step in any email marketing strategy - it lets you build relationships through email that feels more like a conversation than spam. It's super important to ask customers for the right information from the start so you can tailor your brand experience from the get-go. The more you integrate collecting relevant data at the beginning of your customer journey, the easier it is to send targeted, impactful email campaigns later on. Using customer data strategically will let you create targeted content and send personalized, data-driven email campaigns based on their previous customer behavior, and has been proven to increase open rates by 203%! Let's dive into what data is important to capture, and how to do it without bombarding your customers:
Collecting the right data
Collecting the right data is the foundation for every strong email segmentation strategy. First, you'll want to import all of your data - CSVs, newsletter signups, online accounts, buyers, and anybody else - into a central email marketing CRM (like Hive!). With all the data in one place, you'll get the full picture of who your customers are and what they're interested in so you can send hyper-targeted emails relevant to each customers' unique buying journey. Next, look at the data you already have on your subscribers to gain insight into your customer base - are there similar characteristics among your high-value customers? Repeat customers? Those with high vs low average cart sizes? Taking time to filter your data to look for patterns in your current customer's purchase behavior will help you pinpoint what data you should collect for future customers.
The possibilities with segmentation are endless but one we recommend for all email marketers is to make sure you're segmenting by engagement. We think it's so important we built it straight into our product. Segmenting based on active, new, inactive, and unsubscribed contacts lets you target subscribers based on when and how they're most likely engage. By leveraging how they've engaged with the first few emails you've sent them, you can uniquely tailor their email experience to their relationship with your brand. This way your list is already split between subscribers who love your brand and want to hear from you, and those who've lost interest and haven't heard from you in a while. Then use this information to strategically email inactive subscribers through re-engagement campaigns and winback automations.
Related: The Key to Maximizing Opens and Clicks: Segmenting By Engagement Level
Must have segments for ecommerce
If you're an ecommerce brand, there are a few key segments you need to have set up!
Segmenting by behavior
Segmenting by behavior lets you get ahead of the question "based on what this subscriber has done, what are they likely to do in the future?". Website behavior is one of the most important indicators you can use to connect with your audience and send relevant and timely campaigns. Next, use this data to trigger automations like browse or cart abandonment emails, retarget for items saved in a favorites list, or send specific emails based on topics your subscribers have engaged with online.
Segmenting using demographics
Always make sure you're getting the right messages in front of the right audience by tailoring content based on their location, gender, age, occupation, or salary. You can target these segments with details known to perform well with them, whether that's specific items, events, or content.
Segmenting based on purchase history
Purchase history data is an even clearer indicator for how customers spend their money, what they choose to buy and when they choose to buy. Segmenting based on products customers have purchased in the past will let you easily retarget them in the future. Once you have purchase history data, you can create campaigns that are tailored to those customers who are in need of a refill or recommend similar products they might also enjoy.
Related: Email List Segmentation Tips for Ecommerce
Must have segments for events
Segmentation is a great way to target groups of attendees or subscribers so they're only receiving messages about events they might be interested in. If you're an events brand, make sure you have these segments set up!
Segmenting by genre
Segmenting subscribers based on the music they listen to and artists they already like allows you to expose them to new music. When festival season rolls around, you can catch their attention by tailoring content based on the genres they listen to.
Segmenting based on previously attended event history
When a customer attends an event, they give you a goldmine of information that you can use to segment and send better tailored emails in the future. Use this information to send future artist updates, highlight artists in a similar genre, and announce early presales to those fans that have attended the same or similar events in the past.
Segmenting based on online engagement
Fans' online engagement is a direct expression of their interests, which you can use to send hyper-targeted campaigns! Target customers who've interacted with your artist on social media, or have landed on the artists' website.
Related: Email segmentation ideas for event marketers (cheat sheet)
Collect data using sign up forms
Sign up forms are a great way to collect your customers' preferences and the topics they're interested in. With Hive, once your customer states what topics they're most interested in, we automatically bucket them into segments that help you streamline your workflow for future campaigns. With new customers, you might see high open rates in the beginning because they've already indicated their interest in your brand by signing up to be part of your list. Without proper segmentation, you'll start to see your open rates drop since you're not sending the most relevant content to your customers. Asking subscribers what sort of products or genres they're interested in, or what type of emails they'd like to receive, will allow you to better target your emails before they even make a purchase - the more personalized your emails are, the better!  When signing up new subscribers, make sure you're capturing the subscriber source as well so you know where email addresses are coming from. Having their source information will give you more in-depth insight into the type of content they're most engaged with.
Use contests
Contests are the best-kept secret to gaining data from your most interested customers. Think about it this way, the customers that enter your contest have already expressed an interest in your brand and your product. Ask customers to enter the contest using their email address so they can be a part of your list and then offer entrants who didn't win with an aggressive discount code. These customers have already expressed interest, and you have an insight into the kind of products they're interested in. With a little extra legwork and some hyper targeted emails, you're guaranteed to make a conversion!
Wrap up
Segmentation is the key to getting the right emails in front of the right people at the right time. Remember that segmented emails have way higher engagement rates , and more importantly, significantly higher open and click-through rates. Whether you sell merch, run a Shopify store, or manage multiple event venues, leverage the power of segments to build stronger customer relationships, drive conversion and improve retention long term.
Want a deeper dive into the world of segmentation? From actioning to maintaining segments and everything in between, the Ultimate Guide to Segmentation has everything you need to design a powerful segmentation strategy. (Plus, an actionable checklist to keep you on track!). Check it out 👉🏼