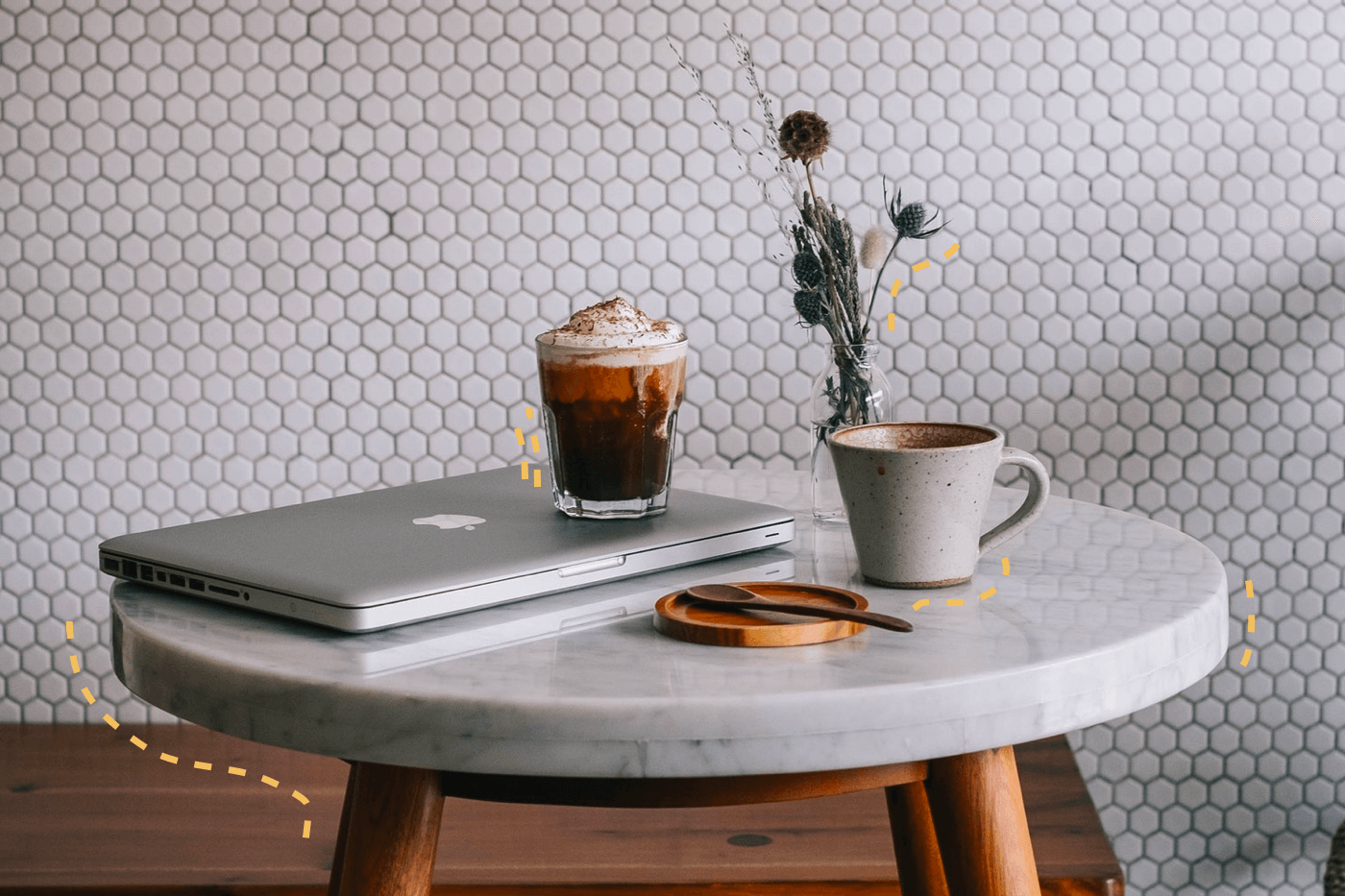 The beginning of the year is usually overwhelmed by strategy meetings, leaving little time to think about designing emails in a new and compelling way. Though it's only been 2019 for a few weeks, we compiled the top ecommerce email templates we've seen so far to help you gain a fresh perspective on ways you can better engage your customers this year.
Here's a list of tactics you can start using asap to spruce up your email design:
Refresh your Welcome Series
Nothing shows your products are worth buying more than a testimonial from an accredited brand. Beek's welcome email features a Vanity Fair quote above the fold (guaranteeing it's seen by customers) as a way of establishing their credibility. Combining this with precise copy relaying the brand's values and imagery showcasing their products, Beek successfully pulls you in as a customer to explore more.
Related: Step by Step Guide to Creating a Welcome Series
Another aspect Beek nails is showcasing their values in the welcome email. By emphasizing how their soles are handmade, they set themselves apart from competitors. If that's not enough to get customers to click through, they've also included their charitable initiatives at the end of the email.

Drive Conversion with User-Generated Content
There's nothing more a customer wants to see than their own content being featured in your emails! Salesforce reported that UGC drives a 73% increase in email click-through rates. If that's not enough to convince you, Olapic found that using UGC in email drives conversion rates 2-3x higher. Tattly leverages UGC by using their customers' Instagram photos to feature products.
Another strategy they've nailed in their email is linking out to cool podcasts, articles, and just downright funny content they love as a brand, that their customers would love too! This is a smart way to increase engagement–even if customers don't feel like shopping, there's still content that they'll click on.

Appeal To Relevant and Timely Themes
Your emails should be relevant to your customers - whether that means they coincide with something as basic as the current season or something more complex like current themes in pop culture. Jack & Jones appeals to their customers' resolutions for the new year, and breaks down their CTAs by what their customers value: (1) dressing smarter (2) buying organic and (3) daring to be bolder.
Building segments based on which customers engage with each CTA is an effective way to bucket customers by interest. It lets you personalize future emails based on values your customers have already expressed interest in.
Related: 5 Ways to Segment Your Ecommerce Emails for Better Engagement

Capture Customer Attention with GIFs
This strategy isn't brand new, but it continues to become more popular and impactful. You're missing out on 3x more conversion compared to traditional static content if you haven't yet used GIFs to improve customer engagement. Hawthorne keeps their email simple, with minimal copy that keeps the emphasis on their eye-catching GIF. Their photos get the messaging across, drawing customers to click through with a strategically placed CTA.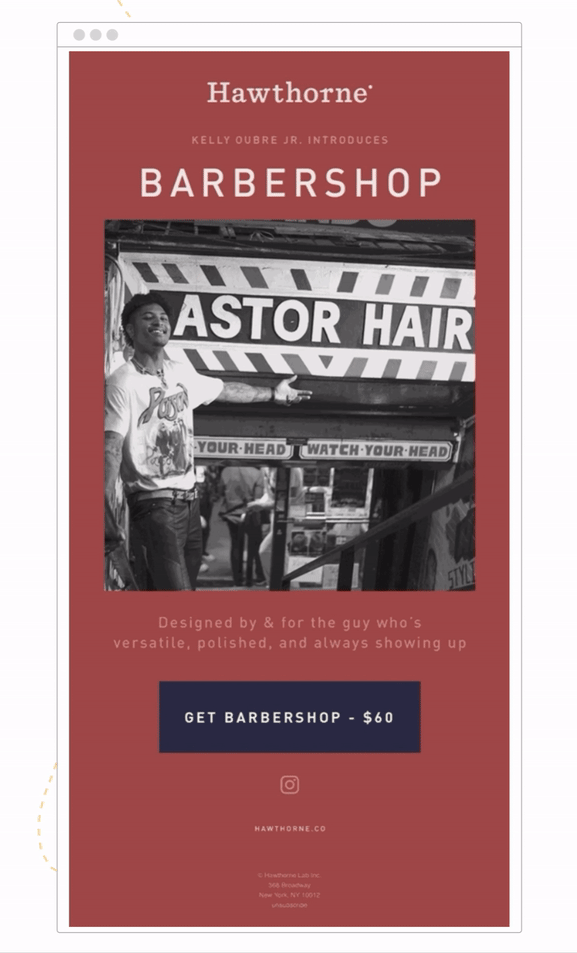 Use FOMO to Encourage Clicks
Customers don't like missing out. Whether it's a coupon code with an expiry date, an event, or your next sale - honing in on this psychology and emphasizing it in your email design is a smart way to drive conversion. Prada uses a countdown timer to encourage fast action–they leverage FOMO to get customers to click-through and save the data. By placing a countdown timer in your next promo email, you can create a sense of urgency that encourages more of your customers to convert.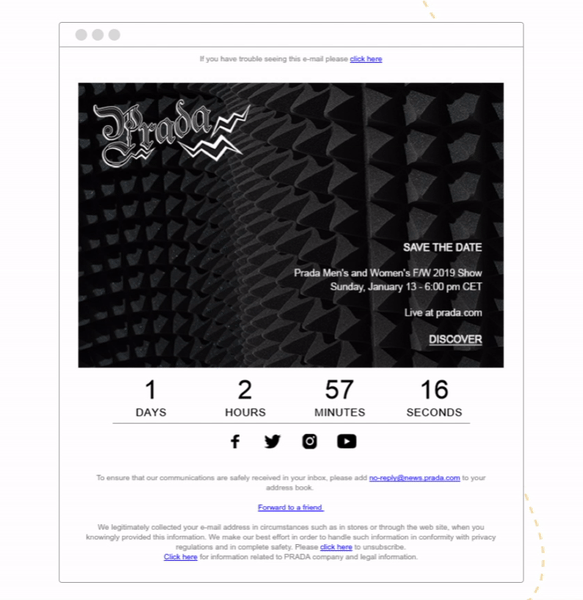 Wrap Up
There's always room for improvement when it comes to your email design strategy! Don't be afraid to try out new tactics to see what's most effective in converting your customers–sometimes something unexpected will land really well.