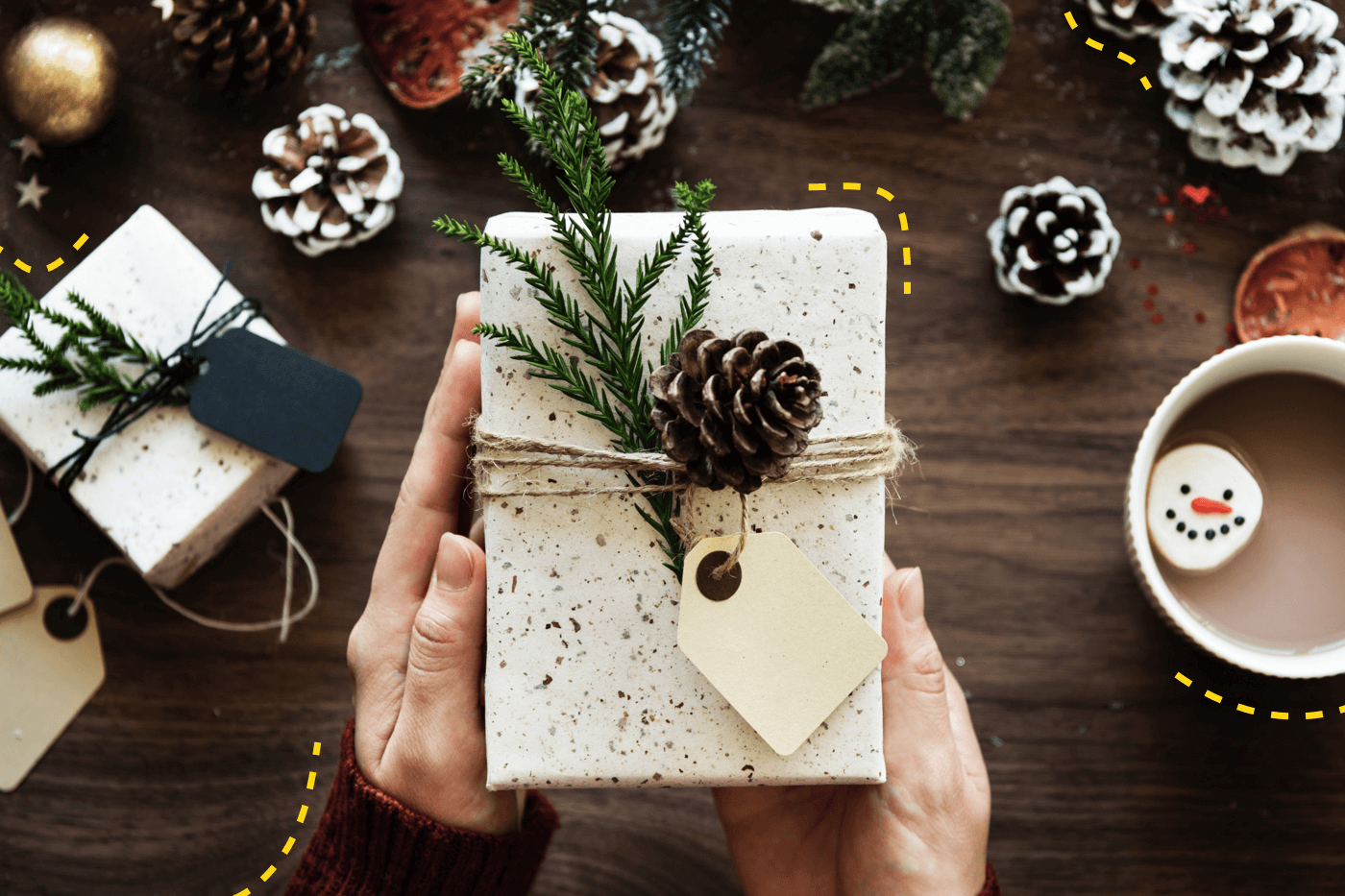 The holidays are here, and amidst the hot chocolate, twinkly lights, and cozy nights, it's the biggest season of the year for ecommerce. With holiday sales predicted to increase 15.5% over last year, US shoppers are expected to spend a whopping $120B online by year-end. And with email driving 24% of online holiday sales so far, there's opportunity to foolproof your holiday email strategy to guarantee high conversions. One of the most impactful ways to do that? Your email subject line.
From our experience helping ecommerce clients with their email strategies, the subject line is often an afterthought during the holidays, when there are a million other tasks on your to-do list. That's why we've collected our favorite top-performing holiday subject lines to help you craft last minute subject lines that work. Let's jump in 🎄
Holiday Marketing Email Subject Lines
We're feeling very merry, so here's a gift for you 🎁
Last minute gifts they'll love
Baby it's cold outside, warm up with 15% new arrivals ❄️
Holiday stress level: zero. Our gift-guide's got you covered.
The holidays look good on you - new arrivals just in!
Gift ideas for everyone on your list
There's still time…
Last minute stocking stuffer ideas
Don't worry, your boss is shopping today too 😉
Ho ho ho-liday savings starts now!
Naughty or Nice? Spin to see your savings
Holiday Subject Lines for Shipping Cut-offs
You can still get it in time for Christmas
Last chance to receive your order before Christmas!
Holiday shipping before Christmas - ends today!
Need it by Christmas? Order by tonight for guaranteed delivery by 12/24.
Christmas delivery cut-off is tomorrow - order before it's too late
Holiday Email Campaign Subject Lines
5 Days of Giftmas
5 Days of Giftmas | Day 1: 15% off new Holiday decor 🎄
5 Days of Giftmas | Day 2: Free gift-wrapping with purchase 🎁
5 Days of Giftmas | Day 3: Open for your holiday surprise
5 Days of Giftmas | Day 4: 40% off items in our gift guide!
5 Days of Giftmas | Day 5: A gift for you too, because Xmas shopping is stressful
12 Days of Savings starts today!
12 Days of Savings | Day 1: A merry 10% our holiday gift guide
12 Days of Savings | Day 2: Celebrate the holidays with free express shipping!
(You get the idea)
Wrap Up
With email continuing to have the highest conversion rates this holiday season, you'll want to make sure your subject lines are a must-click for your customers. Pair that with relevant content in your emails, and you're set to drive crazy holiday revenue for your business!
Need inspiration for your holiday email templates too? Check out: 5 holiday ecommerce email templates to get you in the Christmas spirit 🎄