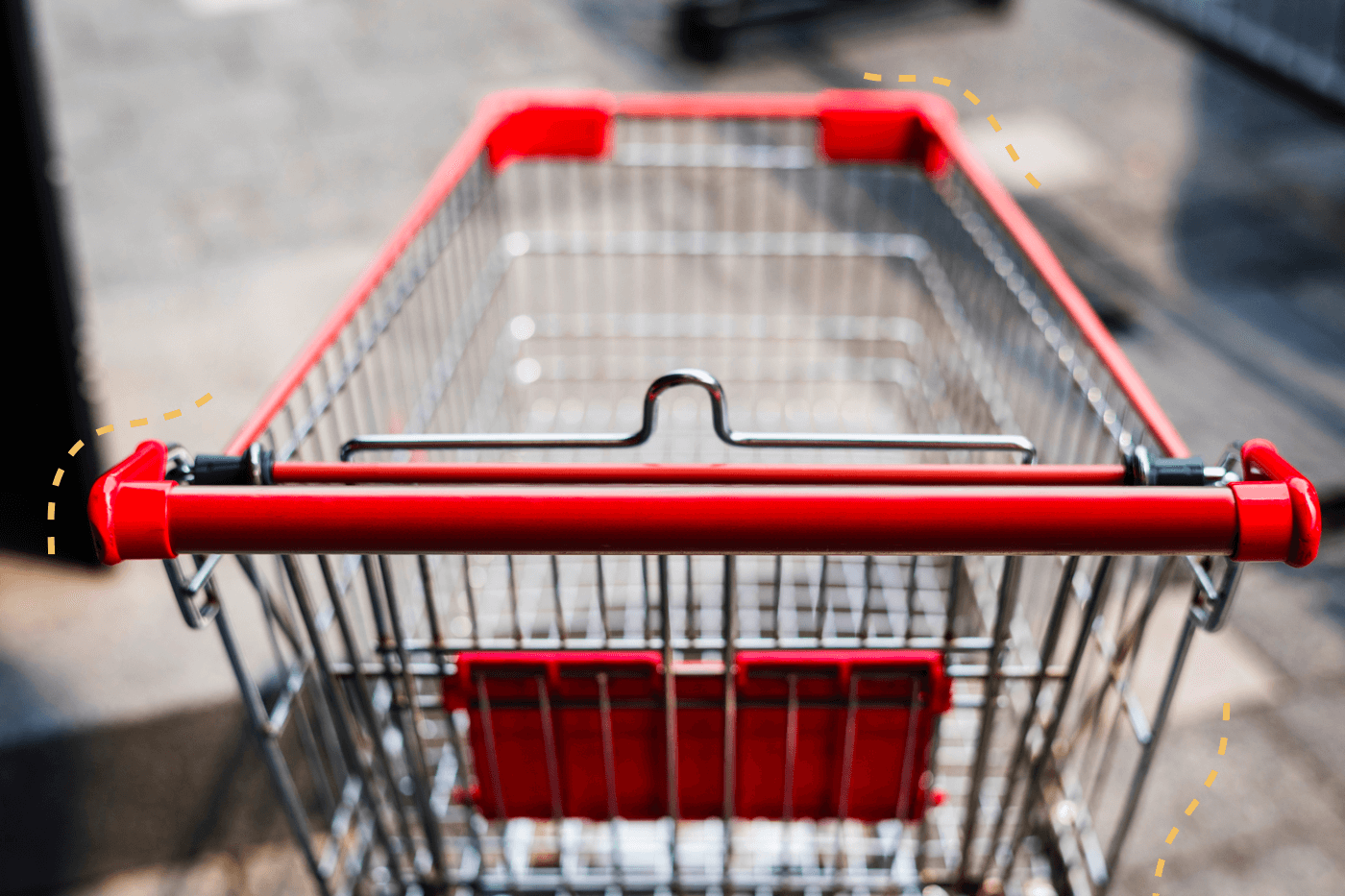 In the ecommerce world, it's no secret that the rate of cart abandonment is high, and your email marketing strategy should include tactics to recover that lost revenue. If you're well-acquainted with ecommerce email marketing, it's likely that you already have an abandoned cart email automation set up.
If you made your way to this post, you might be looking for ways to optimize your current email journey or for extra steps that can help you recover even more lost revenue. There are a few simple tactics you can use to turn your single abandoned cart email into an abandoned cart email series. Implementing these tips will improve engagement and help win over customers who are on the fence!
Related: Hive for Ecommerce Stores
Getting right into it:
Number of emails
How many emails should your abandoned cart email series include? We recommend starting out with three steps spaced out over a week. This hits the sweet spot of being a helpful reminder without being too pushy. One email is easy to archive, so we often see the second and third emails having higher conversion rates. After all, your customer has already shown strong incentive to purchase by adding the item to their cart. You just have to catch them at a time when they're ready to purchase.
When to send
Once you've set up your 3 email abandoned cart series, you can play around with what timing works best for you. We recommend sending the first email after an hour, the second after one day, and the third after one week. Sending the emails at around the same time of day when your customer added the item to their cart is your best guess for when they shop the most often. The first email is an opportunity to catch them while they're still online, the second when they're online the next day, and the third on the same day the following week, which could be when they tend to online shop (we're all creatures of habit!).
What to send
There are a few options for content to include in your abandoned cart email series.
Discounts
Some brands like to use increasing discounts to convince customers to take the final leap and purchase the items in their cart. The first email can serve as a reminder with no discount, the second can include 10% off, and the third 15% off. If shipping costs are significant for your store, you may want to offer free shipping instead of a discount. Depending on your business and customer base, what works best will differ - play around with discounts to see what converts!
Warby Parker highlights free shipping in their abandoned cart email: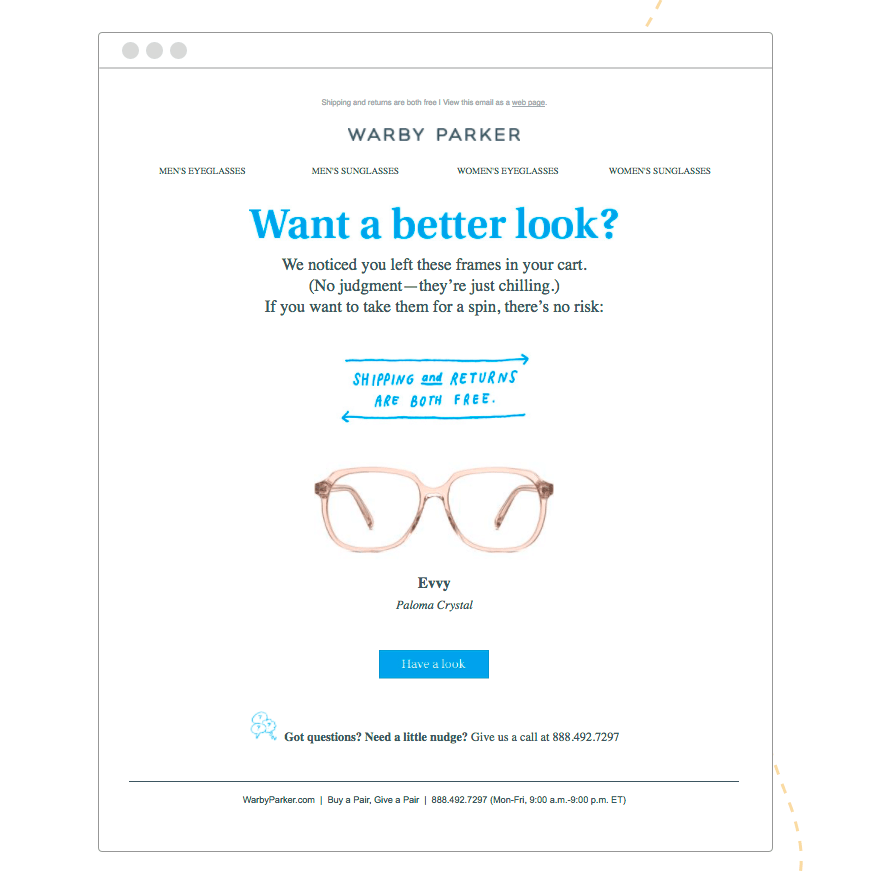 Scarcity
If you're looking to create an abandoned cart email series that doesn't rely completely on discounts, you can also use copy that encourages customers to act fast. Here are some lines that you can tweak to encourage fast action:
Get it before it's gone
[Item name]'s selling out fast
🚨 Low stock warning: [Item Name]
Finish your purchase while you still can
The Google Store lets customers know that their items sell out fast in a helpful and not too pushy way: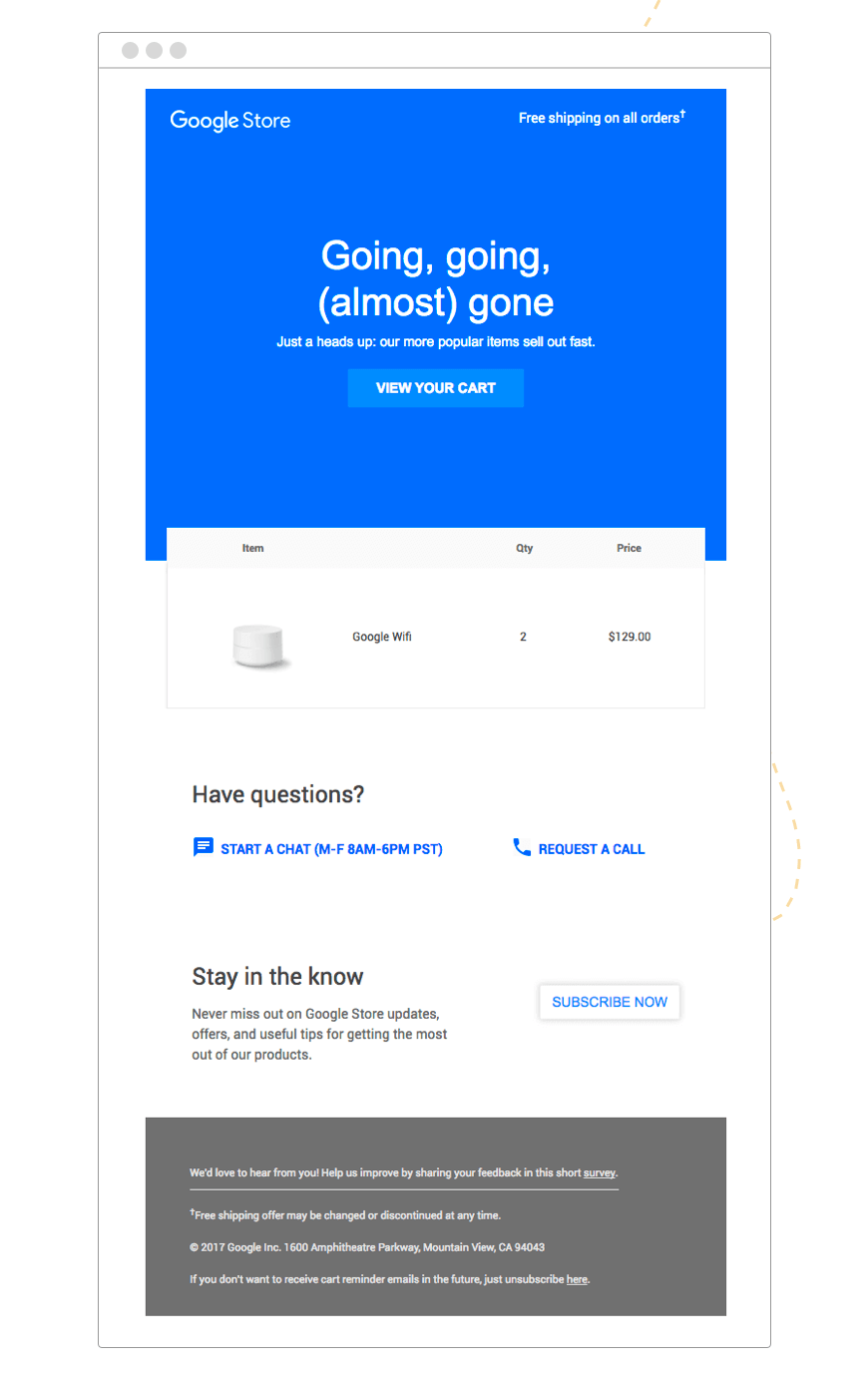 Reassurance
If a customer is getting ready to make their first purchase with you, they might need a little reassurance to get them off the fence. A great way to help customers take the plunge is to include a review or two from past happy customers in your abandoned cart email. Another option is to highlight free returns for customers worried about being unhappy with their purchase.
Casper does a great job of reassuring customers with their abandoned cart email: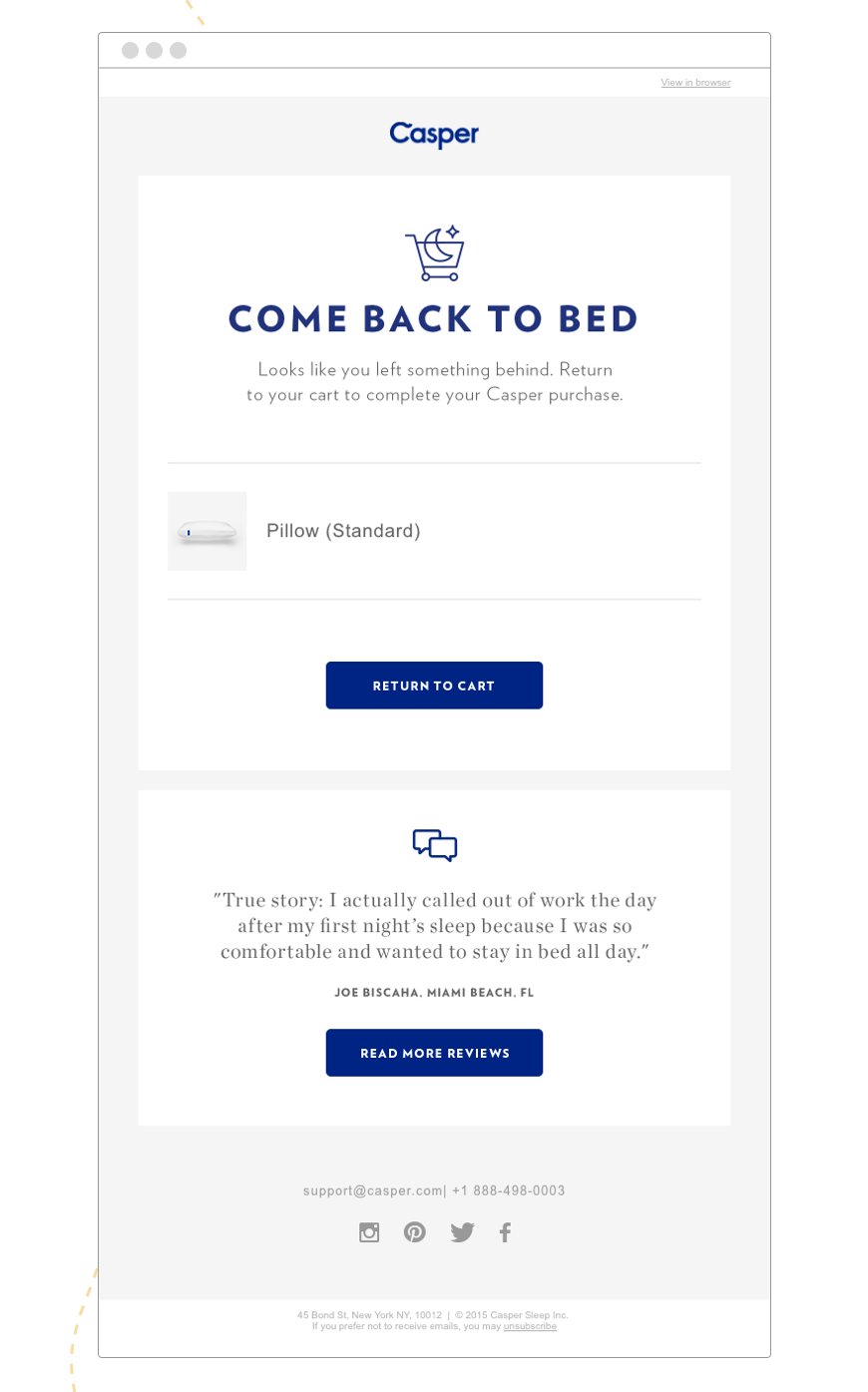 Wrap Up
We hope this post has your wheels turning with new tactics you can try! By implementing one or two of these ideas, you can optimize your abandoned cart email journey and convince more customers to complete their purchases.