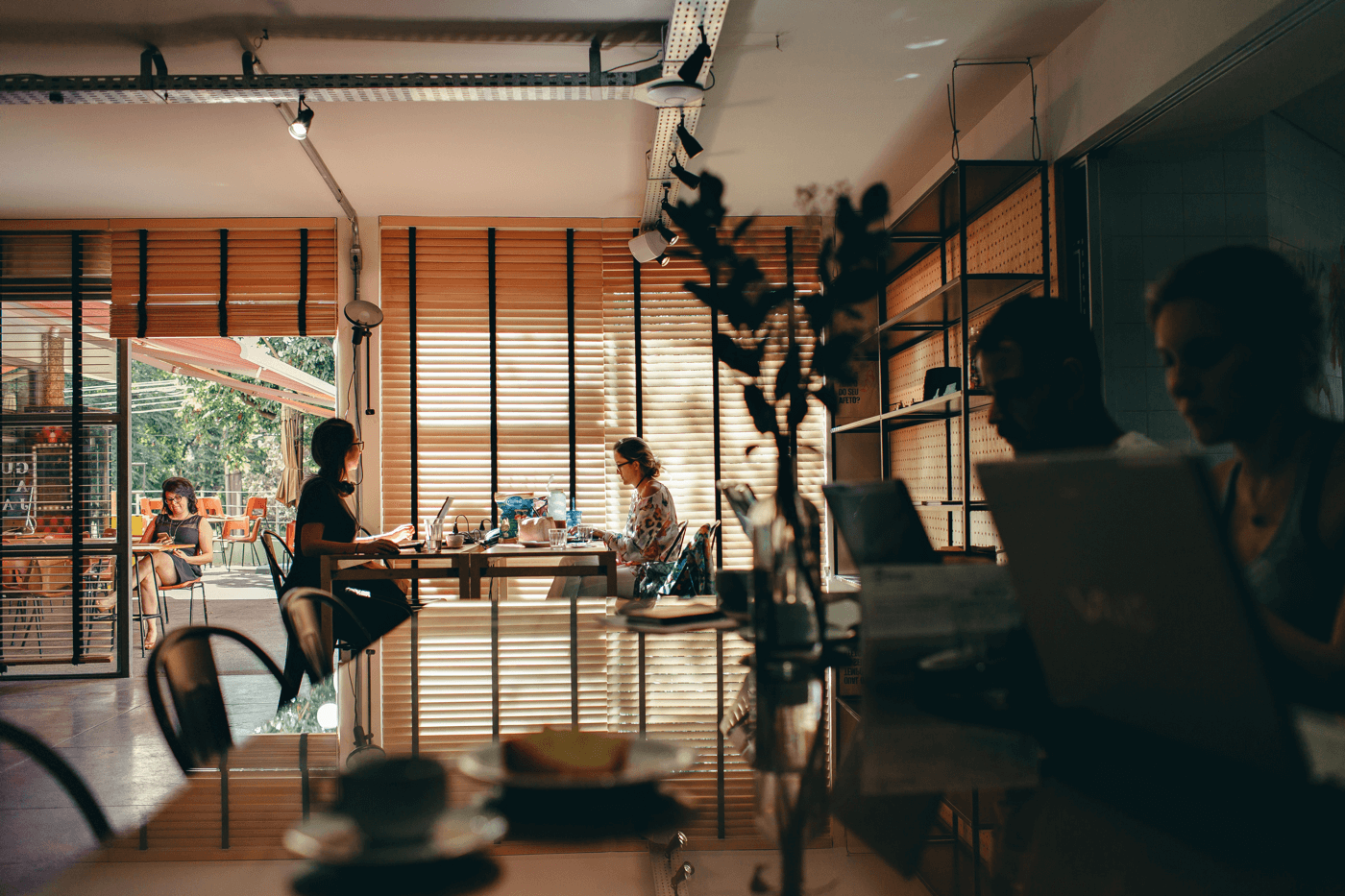 As marketers, we often place focus on things that may not be the most impactful to our business today. According to Adobe, 80% of companies' marketing budgets are spent on acquiring customers, but for every 1% of customers who become repeat customers, a company's revenue will increase by 10%.
Marketing is more than acquisition and retention - and with today's technology, there are so many relevant places to touch base with customers throughout their journey. Imagine if all the email campaigns you sent worked together, proactively guiding your customers through the buying cycle and automatically reacting to actions they take when necessary. Kapow found that 68% of customers leave a business because they feel the brand is indifferent towards them. The main goal of lifecycle marketing is to change this perception!
What is lifecycle marketing?
Lifecycle marketing involves taking an in-depth look at the steps in your customer journey and crafting interactions that coincide with key milestones. It includes thinking about how customers go through buying cycles, where they may expect to be contacted (think: receipt after purchase) and where they might not expect, but would welcome it (think: abandoned cart reminder with coupon code).
Lifecycle marketing should guide potential customers through the most important steps in the sales funnel while building their relationship with your brand. It may be early - they could be a "new subscriber" to your email list or a "first time purchaser". Or they may be more further along - a "high value customer" who regularly purchases, or an "at-risk customer" who used to purchase regularly, but hasn't in a while.
Each of these stages are very different from the customer's perspective, which is why it's important to create specific, relevant messaging to keep them consistently engaged.
These are the 5 stages of the lifecycle you'll generally see as an ecommerce company: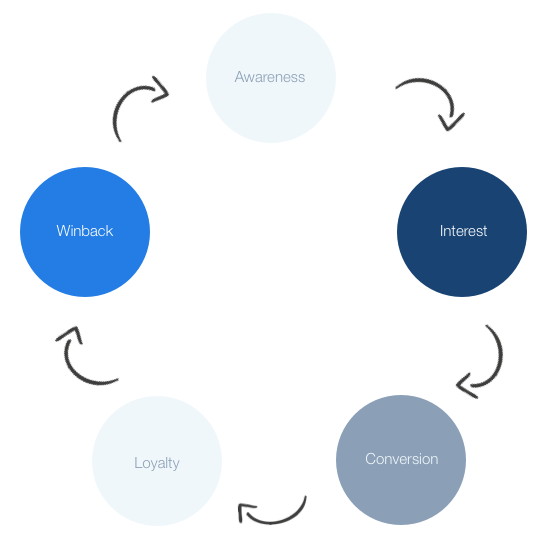 Awareness: A customer knows of your brand
Interest: A customer begins to consider purchasing from you
Conversion: A customer makes their first purchase with you
Loyalty: A customer consistently purchases from you
Winback: A customer has stopped engaging with you and/or hasn't purchased from you in a significant period of time
Getting started with lifecycle marketing
If you're new to lifecycle marketing or looking to freshen up your current strategy, you can start by mapping stages to marketing actions.
Some examples:
Awareness: Customer signs up for mailing list
Interest: Customer opens abandoned cart email from you
Loyalty: Customer clicks a link in your promotional emails
Once you think about your key stages and what actions they most directly map to, the potential to connect further engagements to each stage will open up.
This list covers the tip of the iceberg:
Interest: Email open after browse abandonment
Interest: Click on coupon in welcome email
Loyalty: Customer gains 100 rewards points
Loyalty: Customer redeems first 100 rewards points
Winback: Customer clicks link in winback email
Winback: Customer purchases after period of disengagement
Think about when customers seem to be the most responsive to your communication and at what points they stop engaging - this will let you come up with messaging to help guide them to the relevant actions to take.
You can check out this post for specific automations to start off with for these stages: 4 Key Automated Email Campaigns to Add to Your Ecommerce Customer Journey.
Taking steps to get your brand on track with lifecycle marketing will lead to positive changes in your relationship with your customers. With all the technology available to you and a little bit of work, you can set up your lifecycle marketing to cover key touchpoints while you focus on the many other marketing opportunities for your brand.