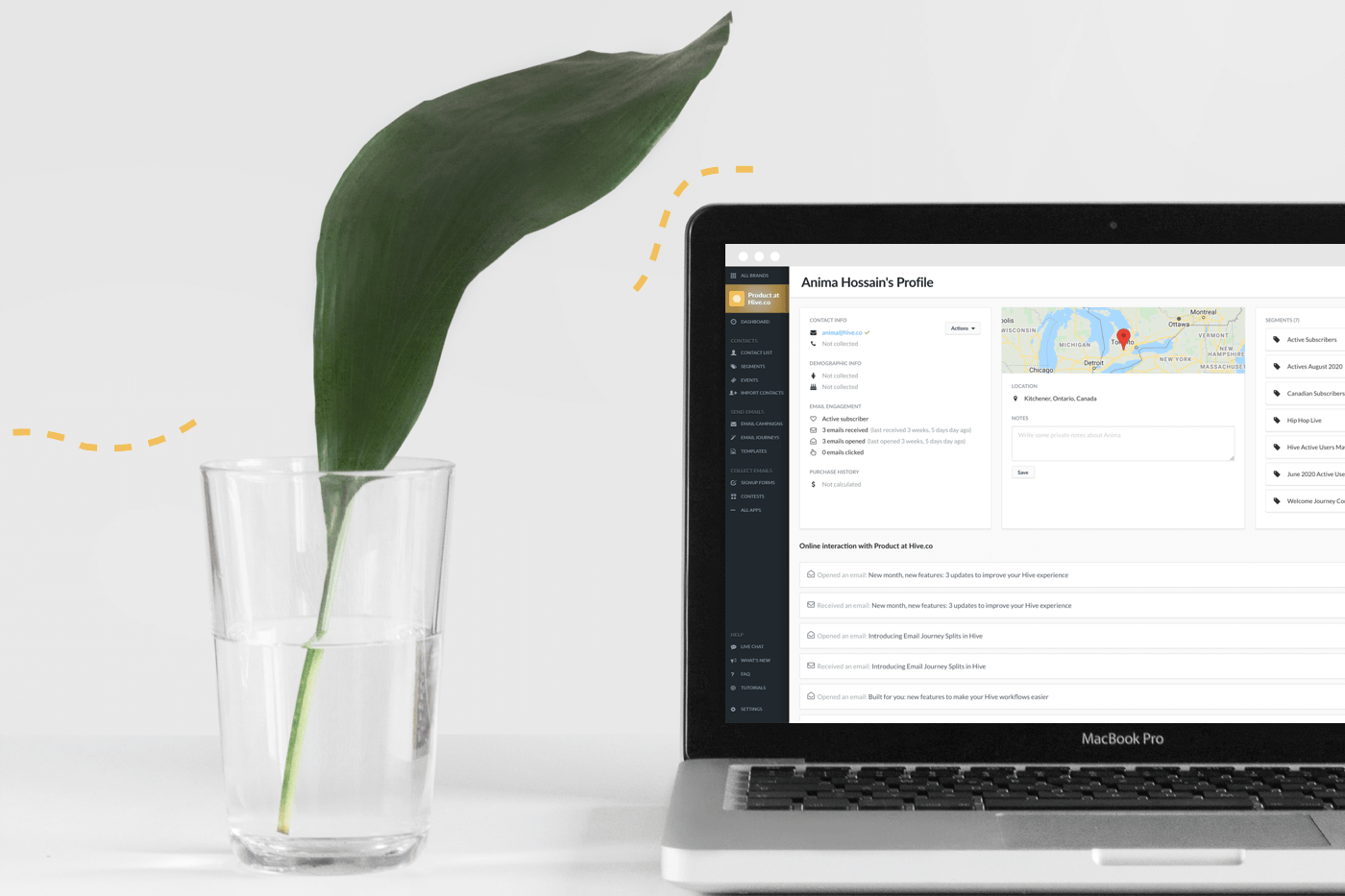 We can't believe it's already September and soon we'll have to swap our flip flops and shorts with sweaters and rain jackets. While the seasons change, Hive has some updates too! Here's what's new:
User Profile Updates
To continue to let you see details about your customers on a micro level, we've cleaned up the user profile to better show the data you care about, like email engagement and online interactions with your brand.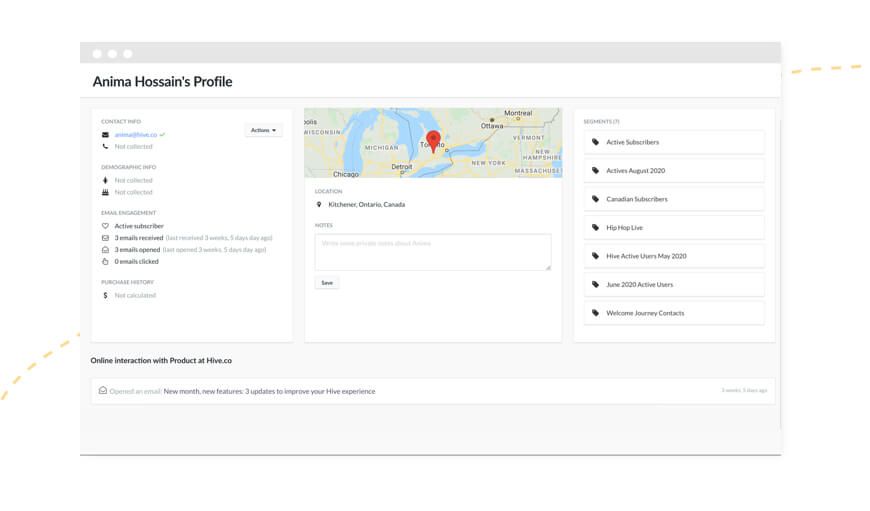 Contact List Growth Updates
In your Contact List Growth Graph, you can now see your total number of contacts and unsubscribed contacts. This was a highly requested feature, and we hope it helps you keep better track of how your list is changing over time. Find it by clicking 'View List Growth' under Subscriber Growth and Engagement on your Hive dashboard.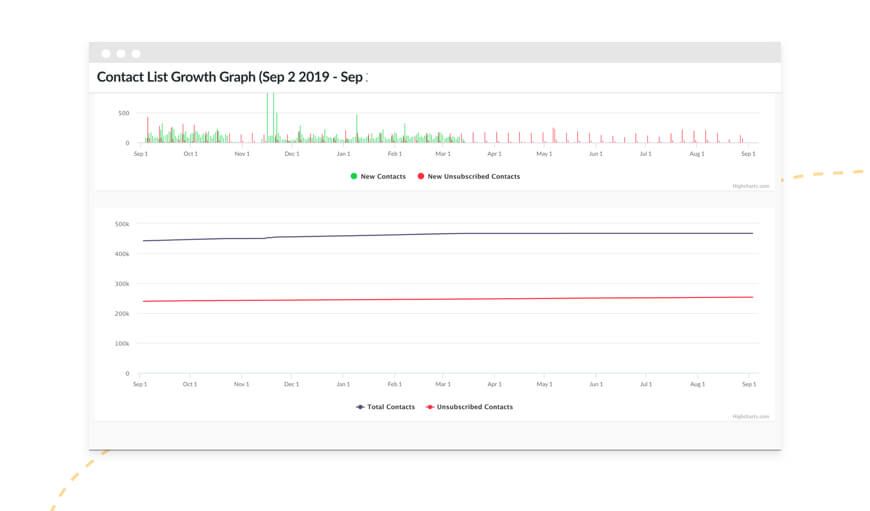 Wrap Up
We're excited to keep updating Hive with your feedback in mind. Next up, a new integration, template updates, and more useful data from the Shopify integration.