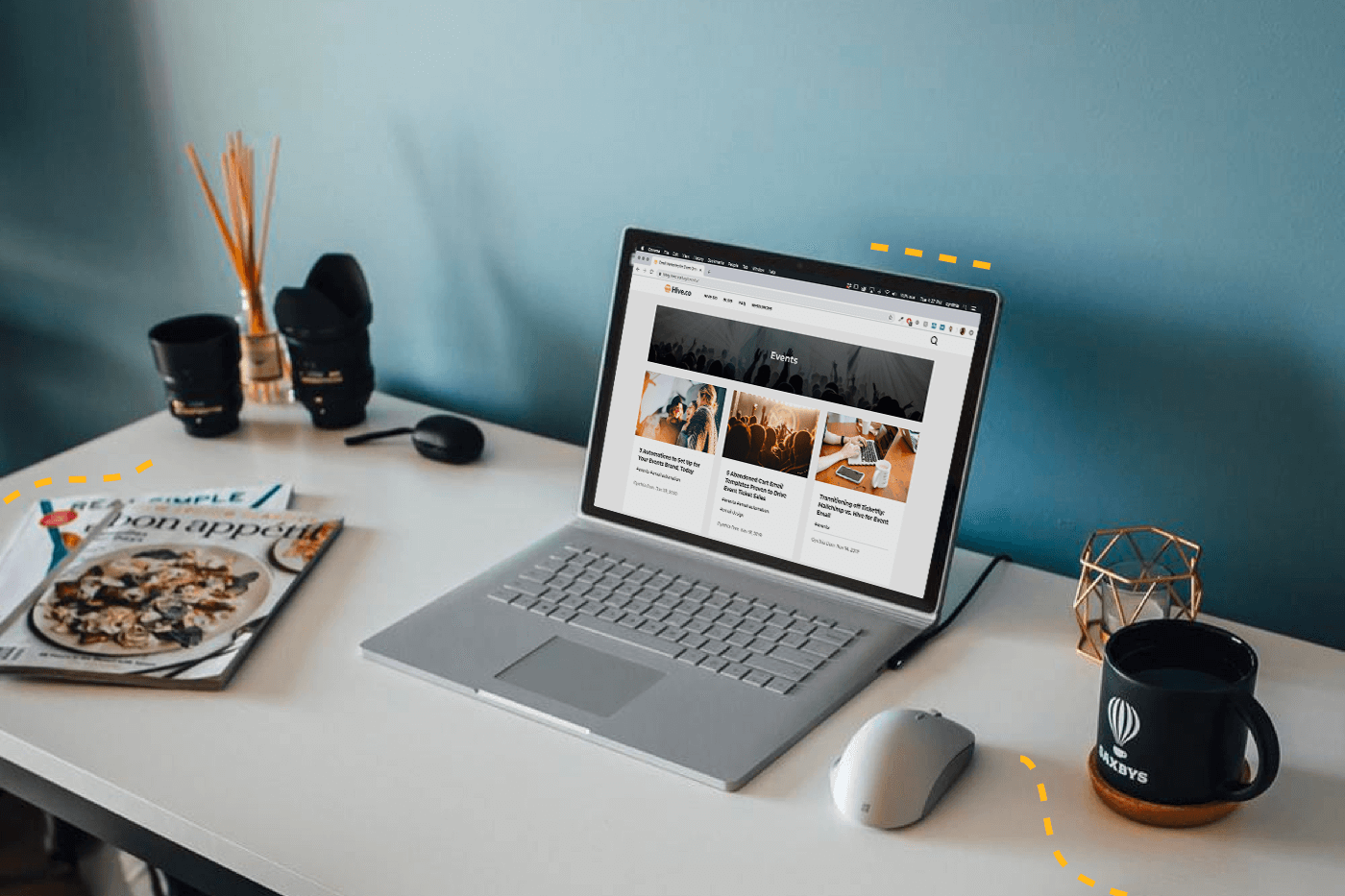 Email marketing is a powerful way to drive ticket sales and build strong relationships that keep attendees coming back. We rounded up our top blog posts based on what event marketers have found the most helpful, so that you can take your email marketing to the next level. Let's dive in:
Automations let you mimic personalized one-on-one communications in a scalable way, because they're triggered off of customers' unique actions. They're a good way to engage attendees at exactly the right time with the right messaging, all while being hands-off. This post dives into the three automations you should have set up for your events brand, and how they each play a part in your larger email strategy.
From welcome emails that greet new sign ups, to winback emails that re-engage fans who you haven't seen in a while, to abandoned cart automations that remind fans to complete their purchases, read it all here.
According to Eventbrite, up to 70% of people who start a checkout don't buy tickets at all. That's a lot of potential revenue lost (two to four trillion from abandoned carts a year as a matter of fact) that you can recover with a simple abandoned cart email automation.
Not only do these automations help you create more personalized customer experiences, they improve your overall email performance and drive more ticket sales, all while being hands-off. Learn more about the power of abandoned cart email automations for event marketers here.
Related: Hive's Event Email Marketing Blog Posts
Winback emails show high success rates, with 45% of subscribers who received a winback campaign opening a subsequent message. This means that 45% of the fans who aren't engaging with your current emails (and harming your overall deliverability) could be brought back with the right email.
Learn why winback emails are the #1 trick event marketers use to keep attendees coming back here.
At Hive, we believe that as an event marketer you should have the same advantage as brands on Shopify, so we're working to bring the power of ecommerce email marketing to ticketing.
From event-dedicated features like Hive's Events Page to best-in-class customer service, learn how Hive can take your email marketing to the next level here.
Wrap Up
Looking for more resources to take your event email marketing strategy to the next level? Take a peek at our Ultimate Guide to Automations for Event Marketers, for a full deep dive into the email automations that will help you sell more tickets, and build relationships with attendees to keep them coming back.