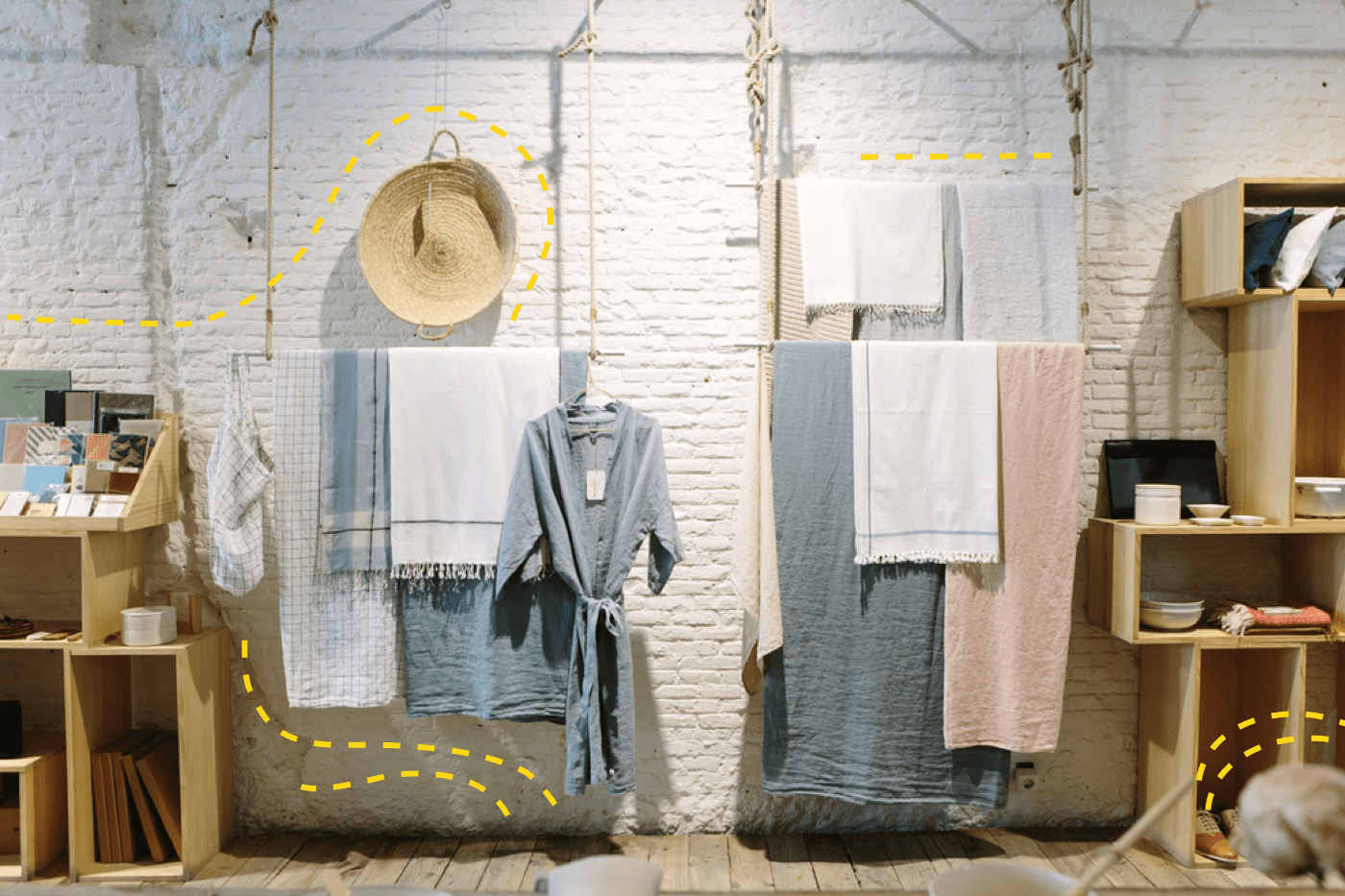 If you're reading this, you're probably looking for a surefire way to get customers to read and act on your emails. While there are endless possibilities to improving your email campaigns, email segmentation is a guaranteed way to higher engagement.
A recent MailChimp report found that segmented campaigns receive 14% higher opens and 100% higher clicks than non-segmented campaigns. If that doesn't sound promising, I don't know what to tell you!
As an ecommerce brand, I'm sure you've got the basics of email already down (if not, check out our blog post on the 5 Key Lifecycle Stages for Ecommerce Email Marketing). Your current email flow most likely covers the fundamentals of the customer lifecycle, like a 'Welcome' after someone subscribes and a 'Thank you for purchasing' when someone completes a purchase.
These emails can be categorized as personalized emails - customized for a single user's experience. What we're discussing in today's post is segmented emails: emails sent to a group of people containing a targeted message for that specific group. There are a million and one ways to segment, so to keep it simple, we'll discuss segmenting based on four types of customers you've probably seen before. Let's get started!
New Subscribers
These are people who've signed up for your email list, but haven't yet purchased from you. At this stage, data collection is key as the subscriber is new to your store - you likely have little information about them. Here are a few ways you can segment them meaningfully:
1. Demographics
One of the easiest ways to segment subscribers is on basic information about them, including gender and location. For example, knowing gender can dictate whether you include Women's or Men's new arrivals in your campaign. A great way to gather this data is to ask new subscribers to update their preferences in your 'Thank you for subscribing' email. In the example below, SSENSE includes a link to update your email preferences, where you can provide details on your gender, language, and country. Your ESP may also be able to infer gender and location just from First Name and email addresses.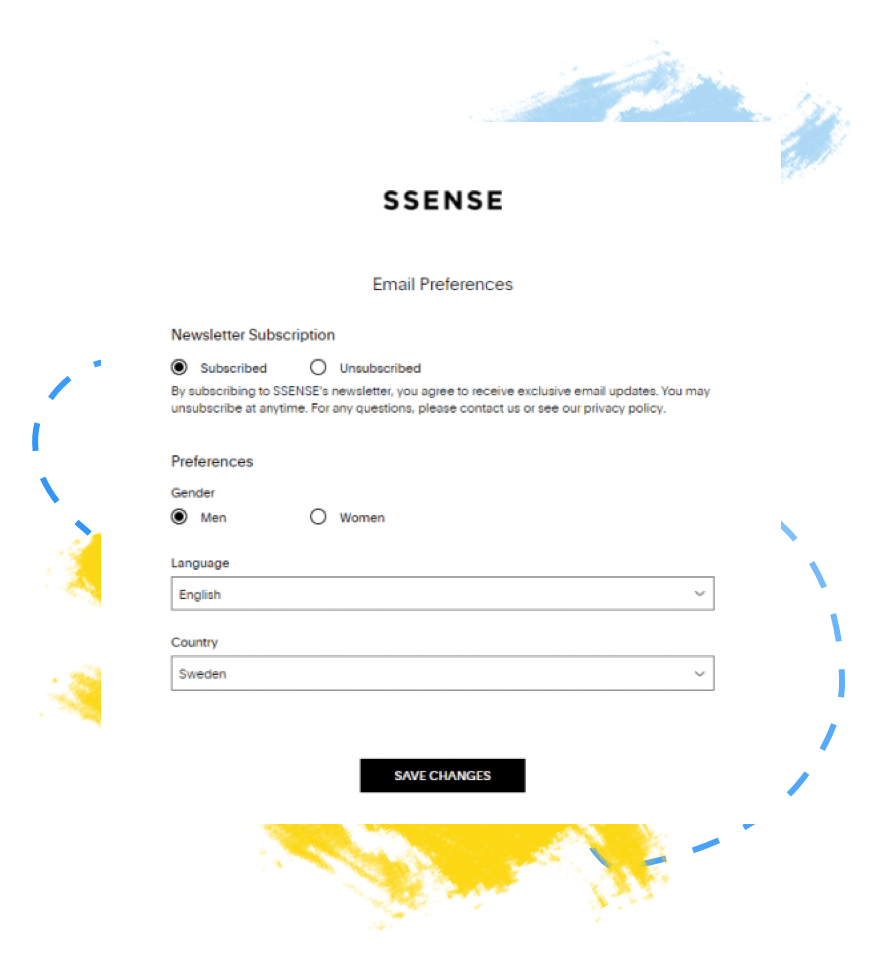 2. Where they opted in
Knowing where someone subscribed to your list can offer incredible insight into the types of content they'll engage with. If a subscriber signed up to be notified of sales and offers, they should be in a segment that receives your promotional emails. If someone subscribes to be notified of new products, this person is likely to engage when they receive campaigns regarding upcoming releases. Nike sends emails of their latest shoe releases to this segment, with a 'buy now' CTA to drive sales.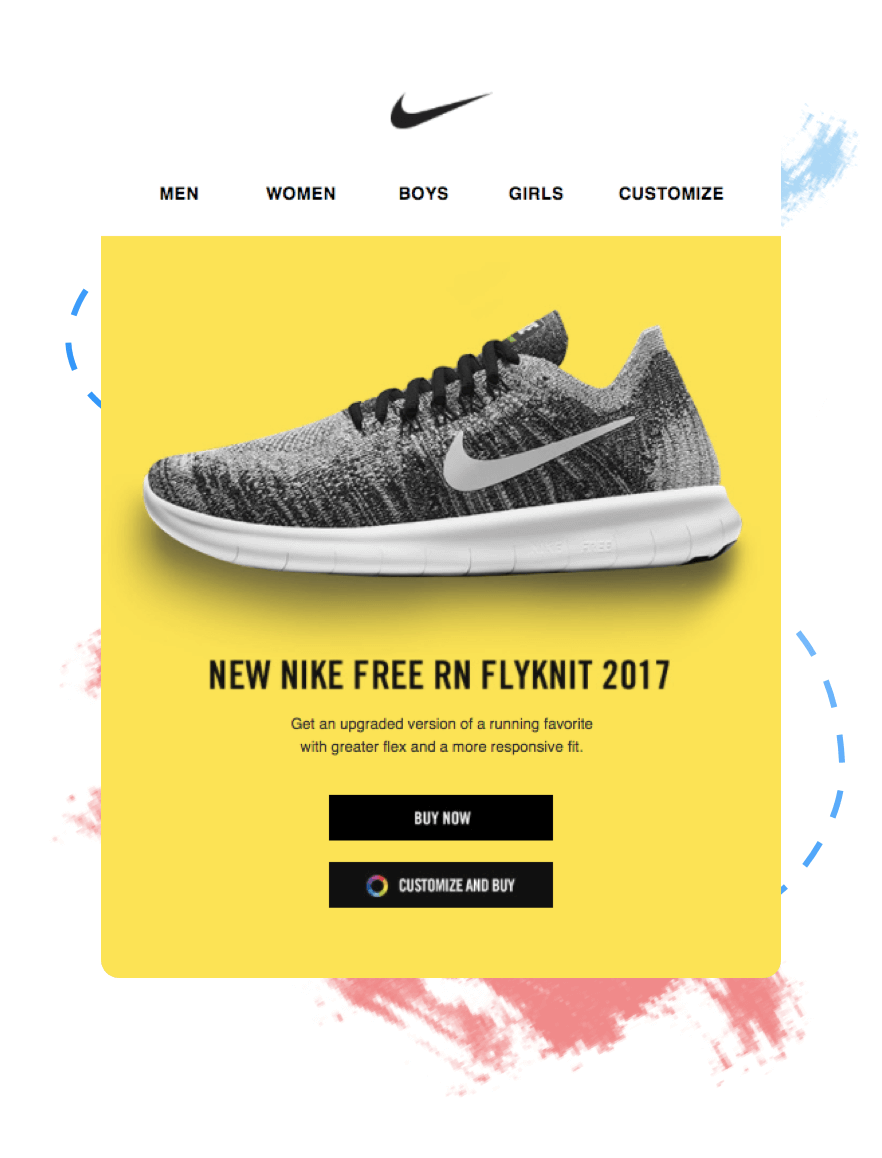 3. Engagement history
Looking at what a subscriber has engaged with in the past can help you segment them meaningfully. If they've engaged with your weekly newsletters and attend all your events, you can add them to a 'Highly Engaged' segment. You'll be able to send this segment more emails - they're more likely to engage with a broad scope of content compared to subscribers who, for example, only engage with sales emails.
Customers
Once a subscriber makes their first purchase, they're your customer! At this stage, you can start segmenting based on what type of customer they are, including whether they're a high spender and their product interests.
1. Interests
One of the best ways to send relevant emails is to know the exact products your customers are interested in. You can gather this data with browsing history, asking customers to explicitly set their preferences, or getting them to make a wishlist! Shoemint favorites is a great example of this - they send an email to customers to reconnect with products they've liked in the past.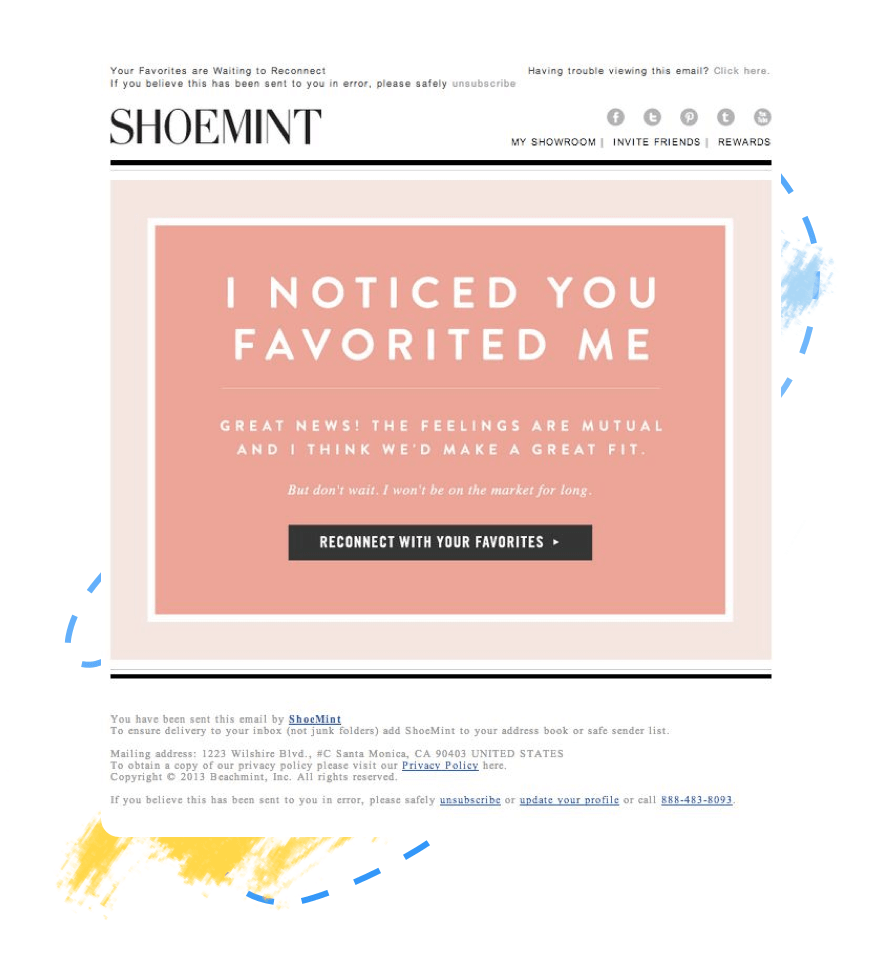 2. Cart abandonment
With cart abandonment rates at 67%, reminding these customers to complete their purchase is key to ensuring checkout. Some customers will respond well to a discount incentive, while others may be looking for more information before purchasing. Casper approaches these cases by altering the use of hard and soft CTAs - instead of using a 'Buy Now' button, their abandoned cart emails include a "Chat with Casper" button, allowing customers to bring up any concerns or questions about the product they're considering.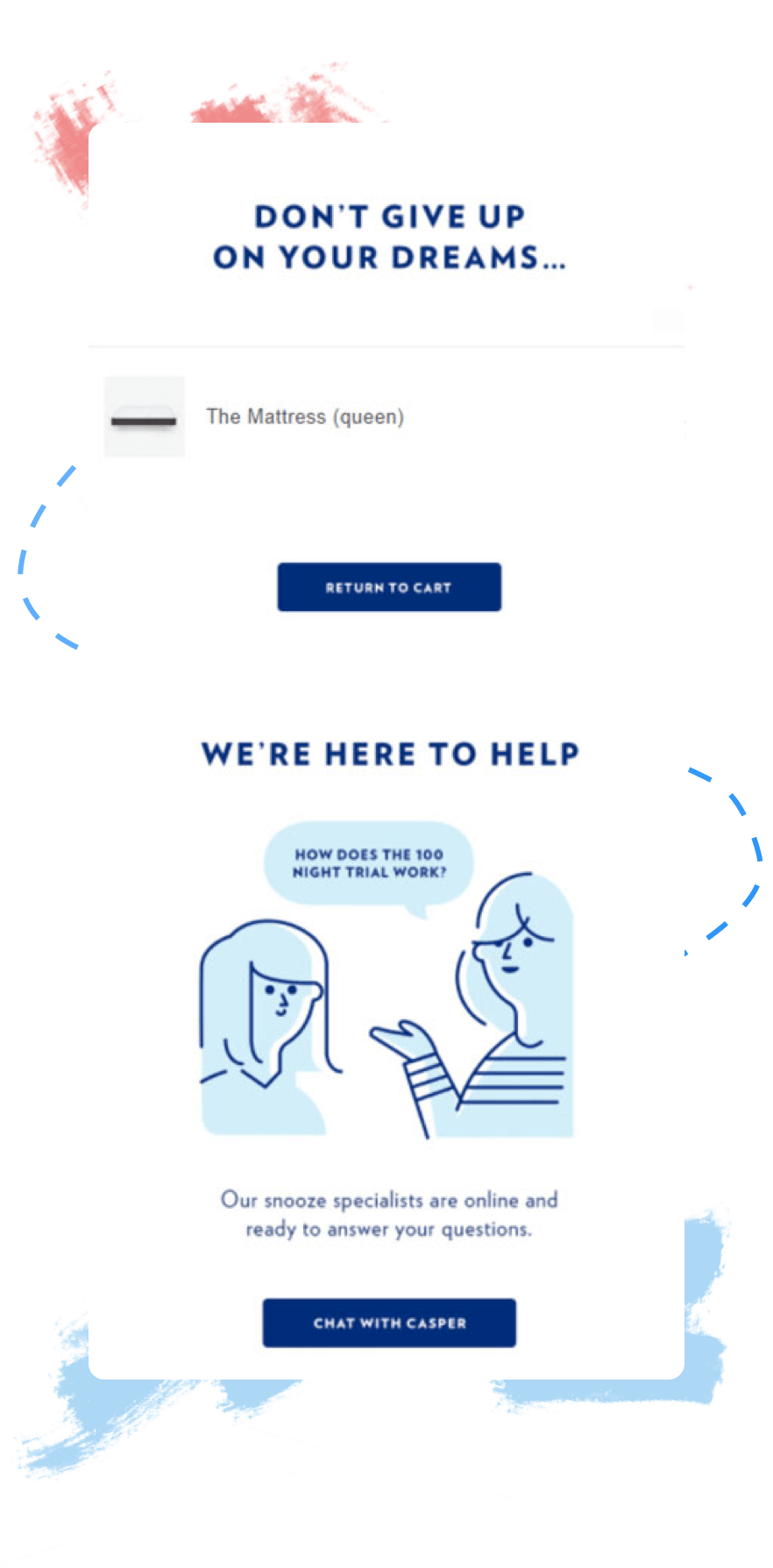 Repeat customers
Customers who repeatedly purchase from your brand and are on their way to becoming brand advocates are the most valuable segment of customers. You have a rich amount of data on these people that you can use to create segments, and it's worth paying lots of attention to them, as they've shown an affinity to your brand.
1. Purchase history
You can infer your customers' interests by looking at what they've bought in the past. To guarantee a higher conversion rate, you can send emails to these customers that include items in their most frequently purchased categories. Joy does this by sending a campaign targeted to those who've bought dresses in the past.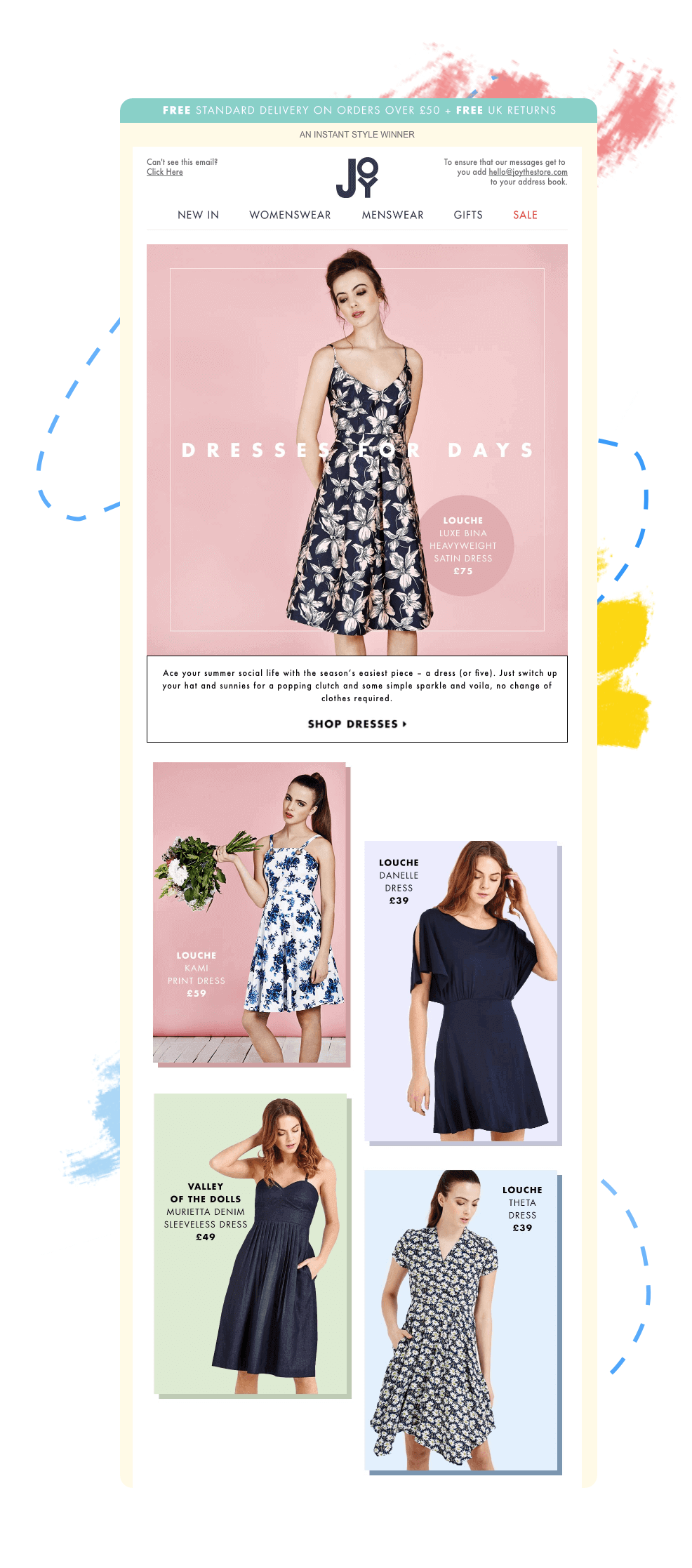 2. Purchase amount
Segmenting high and lower value customers can help dictate which segments should receive discount incentives. To nurture these high value relationships, you can offer rewards and coupons to incentivize further spending and to show them you care!
Inactive Customers
This segment should be treated uniquely, as you're at risk of losing them as a customer. You should figure out why they've been inactive in order to re-engage them effectively. Have they opened your recent emails but not clicked? The content might be interesting but your CTA may not be convincing. Or maybe they haven't opened your emails in a while - it might be worth sending them a winback email with a discount code and a button to chat with a representative. Pinkberry offers a free yogurt to get customers to re-engage with their emails and visit their stores.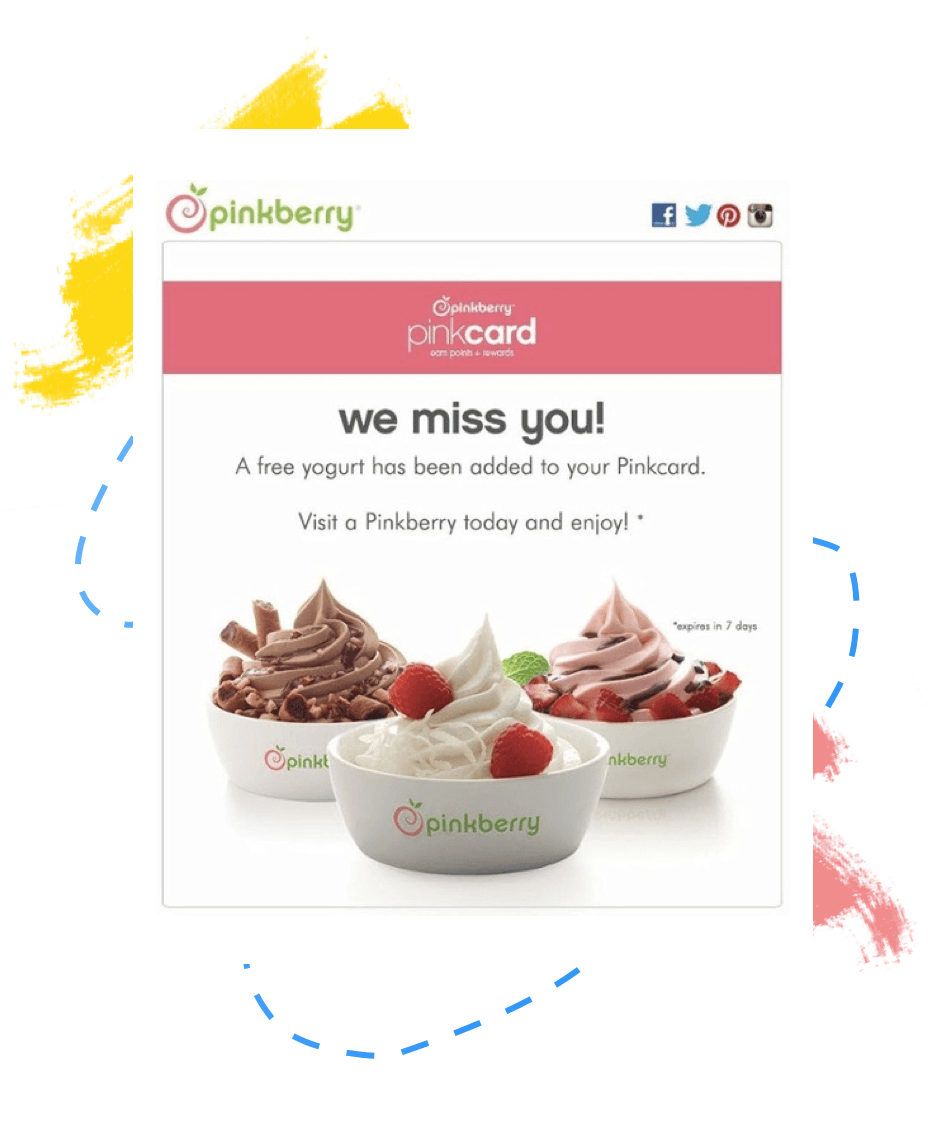 Get Segmenting!
Now that you've learned more about taking your email marketing to the next level, start segmenting your email list to send more relevant content to the right customers! Your customers will feel understood by your brand and be well on their way to becoming brand advocates.
P.S. Looking to measure your email performance once you've implemented segmentation? Check out this blog post on the 5 Most Important Email Metrics for Ecommerce.