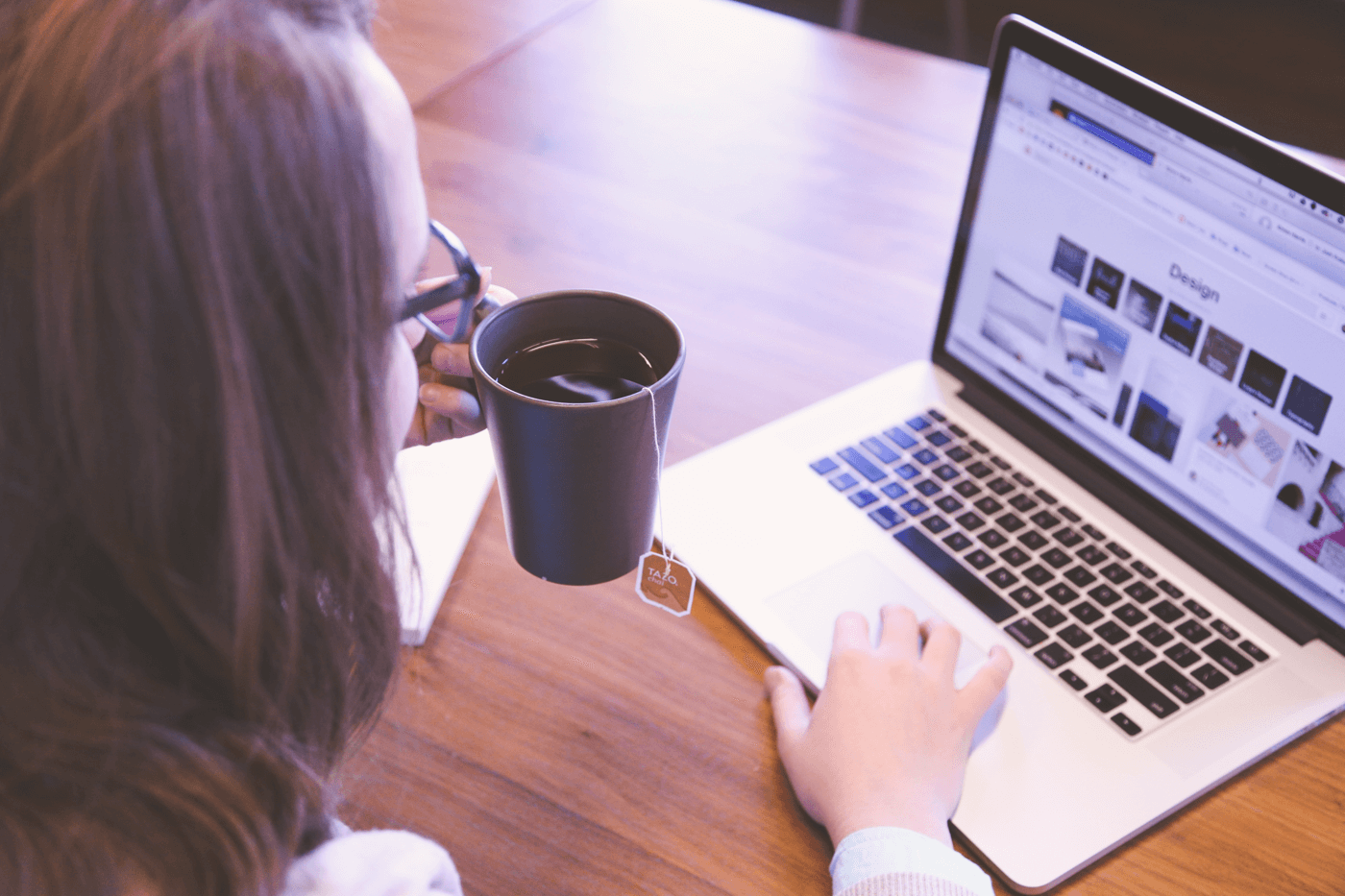 In this three-part series, we're going through how to get the most out of Hive. Read the first installment here: Part 1: Why you should connect all your data sources with Hive and the second here: Part 2: How you can use Hive's segments to better organize and market to your list.
Now that you've connected all your data points and organized your list into segments, you have a contact list that's highly actionable. You have all your data in one place and also know what your customers might be interested in based on their purchase history, social actions, demographic and location information.
It's time to send targeted email campaigns!
Start drafting your first email in Hive by clicking Email in the left sidebar > New Email. There's an easy-to-use template tool and HTML editor that makes designing beautiful emails simple.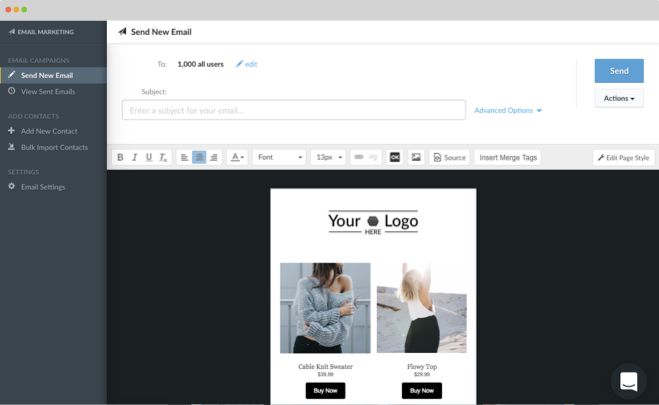 Testing
Send the same email to different segments to see what performs best. For example, filter by your 'outerwear purchasers' segment and different states to find which locations are the most engaged with your emails. Use the results to send specific campaigns that reward really engaged states (e.g. The New York Winter Sale!). Here's more info on sending emails to specific sets of contacts: How do I use filters to target emails?
Automation
If there are certain emails you want to send every time someone completes an action (like signs up for your newsletter or enters your contest), you can automate this with Hive. Here's more info on how to implement: How do I set up an automated email?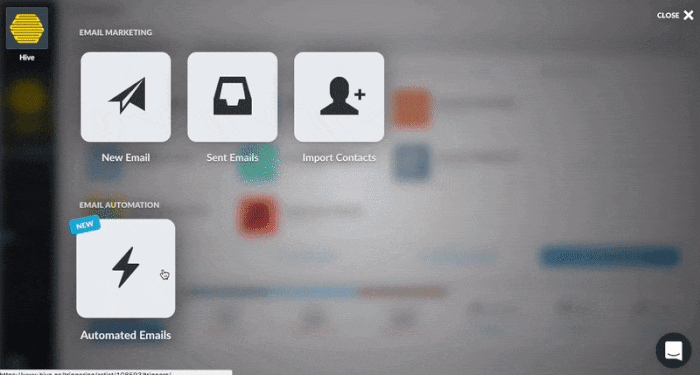 There are a ton of ways you can use all these features together - you might already have a few floating around in your head.
Here are some more to get you started:
Send an email to everyone who liked or commented on your social posts about your summer sale with a bonus 10% off coupon and a direct link to purchase.
Segment everyone on your list by who's engaged with you on social. Then send an email to everyone who isn't in that segment, but follows you, with some of your recent posts to drive engagement with your brand.
Regularly send your highest spending, most engaged fans emails with new product lines or announcements about sales to keep them converting.
With a little bit of time spent in your early stages with Hive - connecting your data sources and organizing your customers into segments - you can lay the groundwork to ensure your email marketing works flawlessly.
If you haven't already, start your 10-day free trial at hive.co/start. If you want to chat about optimizing your marketing efforts with Hive even more, get in touch with us at hello@hive.co - we're always happy to chat!
Want to receive monthly blog email updates? Sign up here: