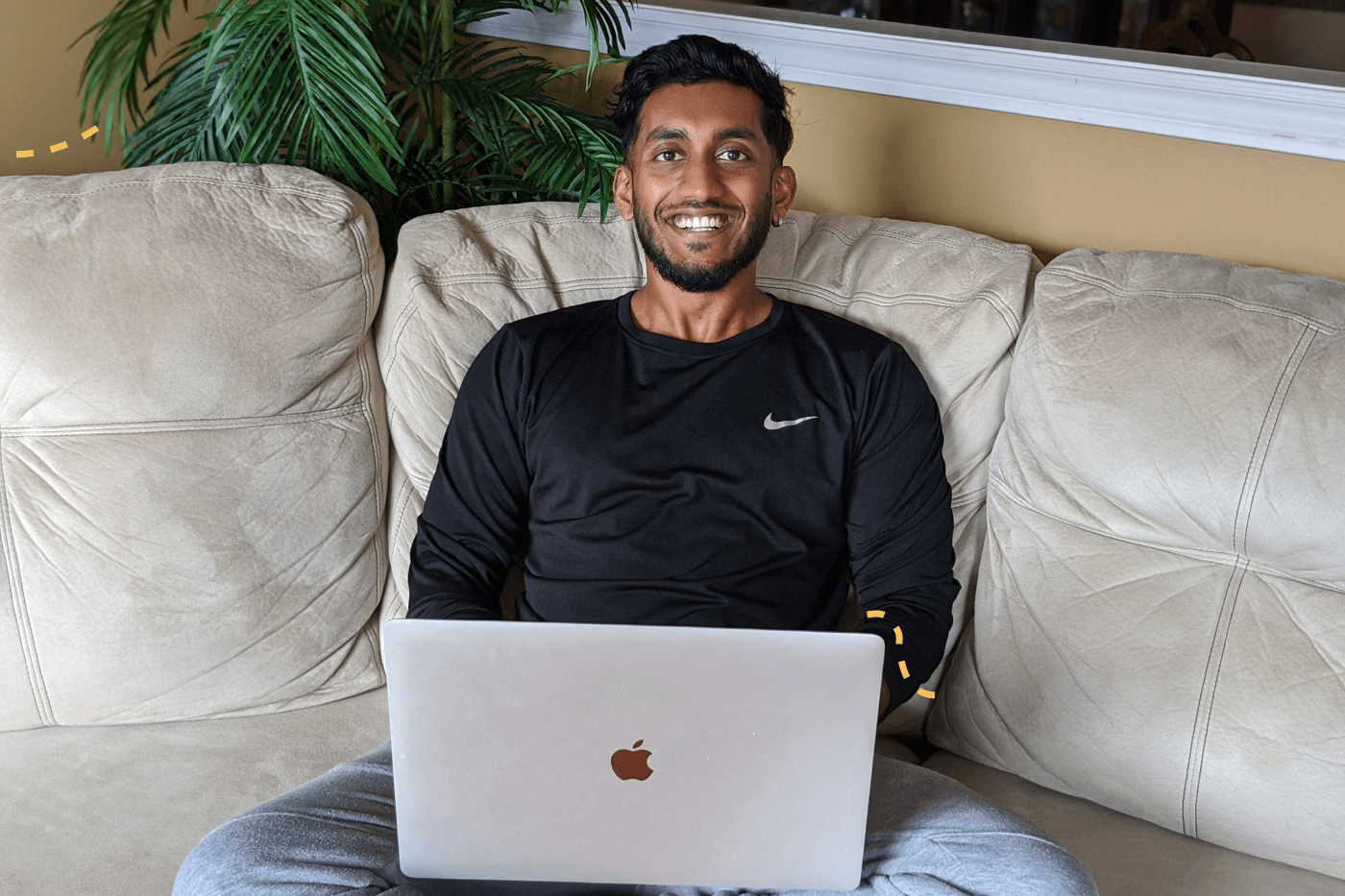 Hello from Markham, Ontario! My name is Janarth Punniyamoorthy and I'm the newest developer at Hive. I graduated from Computer Science at the University of Waterloo in December, then got hired at Hive in early April. After 5 years of undergrad in Waterloo, I was excited to move back to the GTA and work full-time. But an unexpected interview with Michaela (Product Manager) changed my career plans. Starting with her question, "What do you expect your relationship with your team to be like?", to which I responded "uhh... dunno, friends??". Yeah, I'm also shocked that a developer (a group of humans stereotypically known to be communication-ally challenged) is encouraged to write on this blog but if you want to hear about the rest of my experience, keep reading!
A Weird (but great) Interview Experience
After going through multiple on-site interviews (I dreaded the technical challenge portion), I was extremely nervous about meeting Hive's Senior Developer Prateek for a coffee interview. The biggest curveball was when Prateek cursed, immediately after entering Smile Tiger, because I bought myself a coffee before he had the chance too. With all this pent up nervous energy, I couldn't help but suspect this chill vibe was apart of a larger scam. A scam to lure new developers. I couldn't be more wrong. During the first ten minutes, I couldn't help trying to impress Prateek with my technical skills, while he was simply assessing whether I was a good fit for the developer team culture. After I finally chilled out, we continued to chat for an hour, mostly about non-work related stuff and just got to know each other.
Starting A New Job During A Pandemic
I'm the first of three to be hired during the COVID pandemic. Hive has never previously done a virtual onboarding, but it was great! A schedule was prepared for me with enough activities so that I was continuously learning but not overwhelmed! It was reassuring to witness Hive adapt to the struggles of working virtually for an extended period of time. We started out with a lot of zoom calls to hang out daily and decompress for wine Wednesdays and Free Choice Fridays. However, after a couple of weeks, everyone could clearly tell that our co-founders were going to take care of us during this pandemic and it was time to cut back on our zoom calls because they could be a little overwhelming!
A Team Culture That Cares
Hive is a small team, and we ensure that everyone's voice is heard. Our team was having a hard time looking for someone to help Ian (CEO) with Market Development. After searching for a long time they finally found and hired Priyanka, who is a perfect fit... and also my cousin. But before hiring anyone, the entire team is let in on the decision. And in this case, the team placed a greater emphasis on making sure I was comfortable with the possibility of working with my cousin. It was the first time where I worked for a company where my comfort was valued so much!
To Sum It Up
Despite never working in the office with the dev team, I can hardly imagine a tighter-knit group. In the startup world where everything is about being "the fastest" and "getting to market first", Hive focuses on work-life balance and meaningful work. During our dev standups (quick progress update meetings), we spend most of our time chatting about my journey learning how to handstand, Prateek's new road bike, or Patrick's (CTO) home renovation projects. We also make sure we all get our work done, but our personal lives are equally, if not more, important.
After 3 months at Hive, my expectations for a team have completely changed. If I had to answer Michaela's question today, I'd say "I want to work on a team that would help me carry my couch when I move into my place in Kitchener" because that's exactly the type of team Hive is. Why work on a team that doesn't value supporting each other and staying connected? Although earlier I wanted to move to Toronto, I'm so happy to be working with a team that has me excited about my move to a new city and getting to work with everyone in the office post COVID-19.