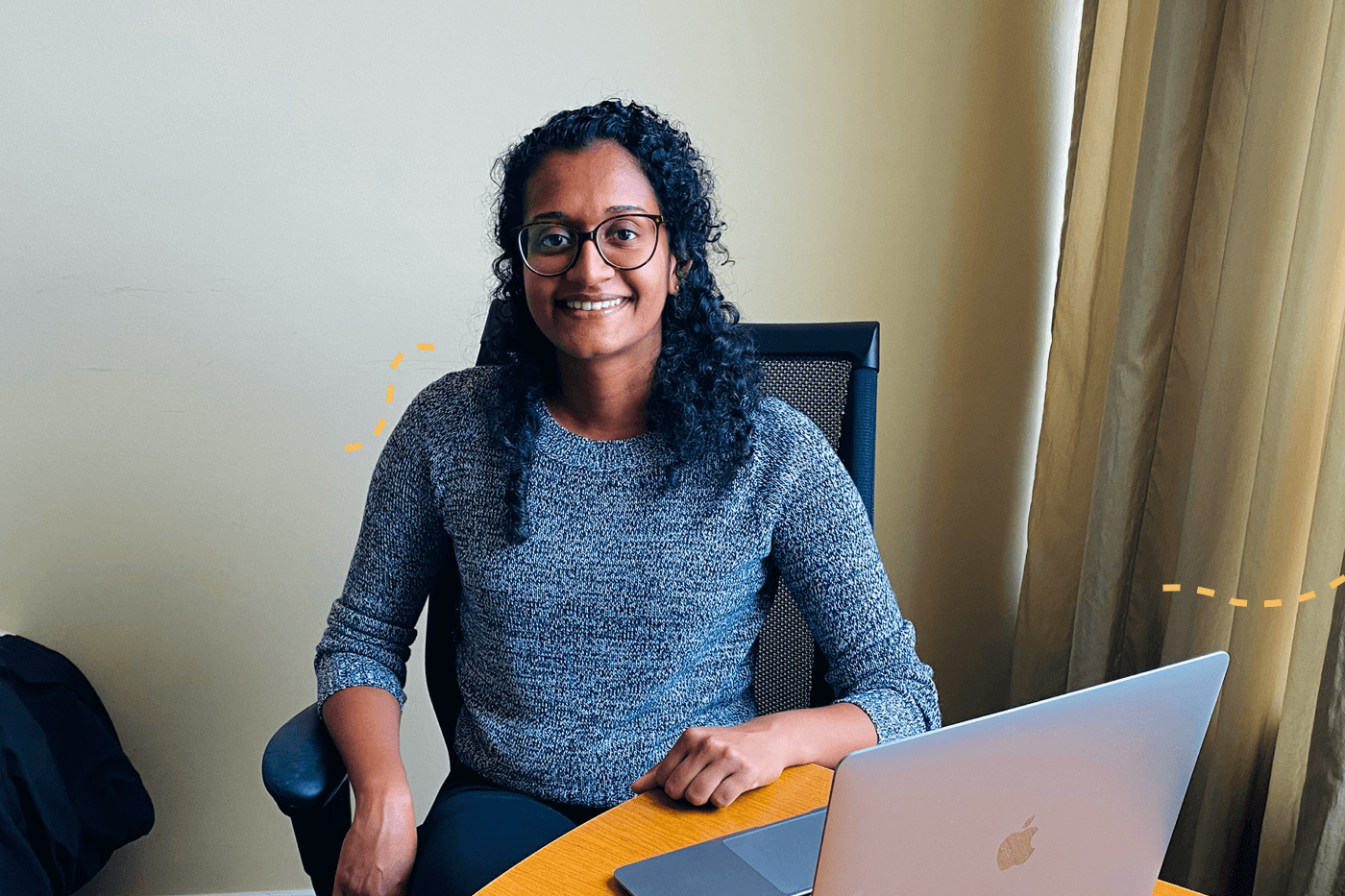 Hello! My name is Prianka and I recently joined Hive as their new Market Development Manager. After 3 years in sales, I took some time off in January to travel for a few months to decompress and reset. I also took the time to reflect on the key values that define me and what I was looking for in my next adventure. When I came back home in March (safely - phew!), I knew growth and community were the two core values that were really important to me going forward.  As I started looking for my next role, I had a great virtual coffee with Michaela, our Product Manager, where I started learning more about Hive and this potential Market Development role. I quickly realized as I went through the interview process, the values I was looking for - culture, growth, community - were right here at Hive!
After 3 months I feel like I'm part of a new family! Onboarding remotely was definitely a new experience, but from the beginning the team has been so welcoming, open and fun! Over the past few months, the people-first culture, growth mindset and the one team, one dream purpose have been the main aspects that I love about Hive.
People-First Culture
I was definitely nervous starting my first week, not sure what to expect joining remotely. As I joined in on my very first team meeting, I quickly learned that you can make new friends over Zoom! Similar to the interview process, everyone on the team cared about getting to know you first before diving into work. The initial month made me think, if I feel like this over Zoom, I can't wait to head back into the office! It's in the details - the quick check-ins from folks in different departments, the weekly coffee chats, celebrating wins during product lunch, communally keeping office plants alive during COVID to helping each other move-in - that creates a unique culture where everyone feels that they can be themselves, be vulnerable and know that their Hive family has their back.
Growth Mindset
From the beginning, I loved the openness of the team to experiment. The whole team enjoys trying new things and feeling comfortable sharing what went right and how we can do better next time. That openness lets us nurture ideas and processes that work best for the team and customers in the long-run. The constant mindset of choosing growth enables the whole team to make the biggest impact in their roles.
Moving away from a quota-based role, I was excited for the opportunity to have more space to grow and diversify my skill set. There was a lot of autonomy to explore new channels and partnerships on my own and as I came back with my new ideas, there was always the openness to trying new things and seeing where it goes! I felt that I could be vulnerable and take time to find which ways were best to deliver the most impact to our customers.
One Team, One Dream
Although I'm the first hire on the Market Development & Partnerships team, I never felt like I was working on my own. Our team really focuses on a shared purpose of making sure we're providing the best experience to our customers. From marketing, customer service to our product team, we're constantly helping each other out in times of need. Everyone was incredibly generous in taking the time to help me ramp up through one on one brainstorming sessions and letting me sit in on customer calls. The cross-department teamwork made it so much easier to learn and figure out how things work. With every project, you're never working alone, because the whole team finds ways to support each other so everyone succeeds.
The Hive Family
From Day 1, the people-first culture, the growth mindset and shared purpose really creates the best culture out there. I'm excited to continue growing and being the newest addition to the Hive Family!
Interested in joining Hive? Check out open roles at hive.co/careers 🐝