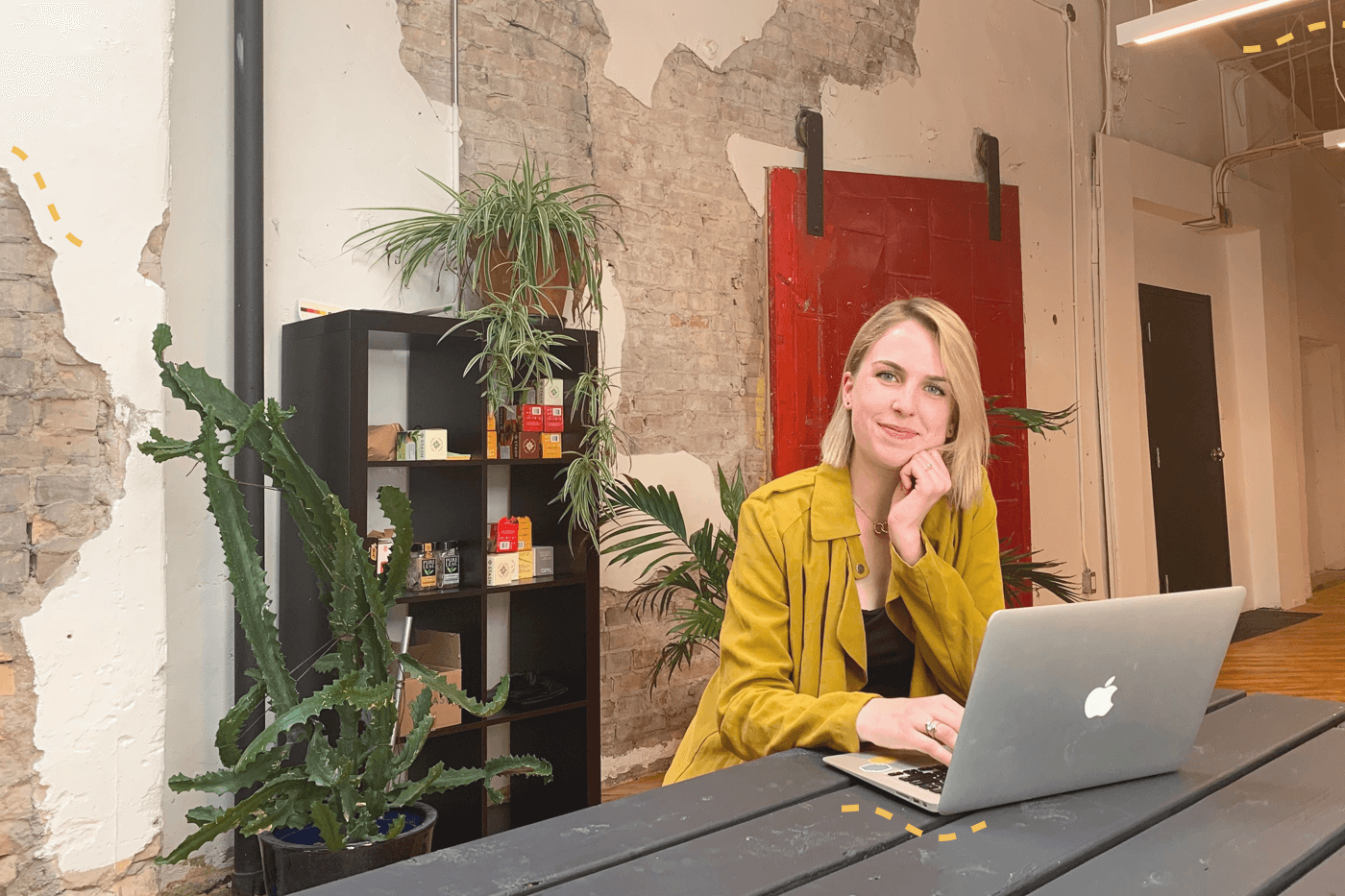 Hello, reader! My name is Sarah and I'm Hive's new Customer Experience Manager (it feels SO good to type that out). I was born and raised in Waterloo and graduated from the University of Waterloo with a bachelor's degree in psychology and a minor in economics. I have always had a love for technology and helping others, so I pursued IT support jobs during my co-op work terms.
That may seem like a random combination of fields, but I enjoyed every second of my studies. At the end of the day, I just wanted to have a career where I could interact with and advocate for customers, dabble in some tech, and live a happy life. Hive has given me that opportunity and more, so stay tuned if you're curious to learn about my experience.
Interviewing with Hive
I had never been more nervous in my life than when I went to meet Ian (the CEO) and Michaela (Product Manager) for an interview over coffee. I remember walking up to the coffee shop with my headphones in (literally listening to nothing but my own nervous thoughts), mentally preparing myself for tough situational questions, maybe a technical challenge, and the typical, "How would you react if a customer was extremely upset?" question. To my surprise, none of that happened.
Instead, we talked about what I was looking for in a career, what my values were, and what interested me about working with Hive. They cared more about who I was as a person than about me convincing them that the qualifications on my resume were true.
This absolutely blew my mind. I kept waiting for a catch, like all of a sudden they were going to ask me a hard-hitting question or, for some reason, get me to take apart a computer. But that never happened. We just talked about how Hive have developed their culture and how each person on the team represents and maintains that culture. Which leads me casually to my next topic...
Company culture & mental health
When you spend 40 hours a week with the same people in the same environment, company culture can play a key role in how your job affects your mental health. At the end of the day, most of us are going to spend a large portion of our lives in the workplace, but life is too short to be mindlessly working just to bring home the metaphorical bacon. Hive recognizes the importance of work-life balance, talking openly about mental health, and encouraging our teammates to be their best selves.
Work-life balance can be a tricky concept that ultimately has a huge impact on our overall happiness. At Hive, this balance is a priority, whether that means changing your hours to make it to an appointment or bringing your puppy into the office because you have no one to watch him. We work as a team and everyone is made to feel valued, important, and heard.
How I was welcomed into the company also really stood out for me. Everyone went out of their way to make me feel included and part of the team. During my first week, I got to have coffee with each person individually, which played a big role in my understanding of Hive's culture. After just a few weeks we went on retreat where I had the opportunity to really connect and bond with the team.
Customer success
Before starting with Hive, my definition of customer success was solving a problem for a customer so they could continue working away. Now, I would define customer success as making our customers feel like smart, autonomous, self-solvers. At the end of the day, our goal at Hive is for our customers to feel successful with their email marketing by having the right tools and a dedicated support team.
One of my main goals when interacting with customers is to establish trust, which I believe is a strong foundation in providing excellent support. When a customer trusts you, they trust that you are doing all you can to help them with whatever problem they have. They'll keep coming back to you for support or guidance because they know you'll be there for them. I've only been here for a month (exactly, as of today), and I already feel that foundation forming.
Busy as a bee (Get it? Because… Hive)
Between onboarding new clients and learning the in's and out's of email marketing, I've gotten to truly appreciate how amazing it is to work with the team at Hive. Every day is different; a new challenge, a new client, a new office dog - who knows! It keeps me on my toes, and I wouldn't have it any other way.