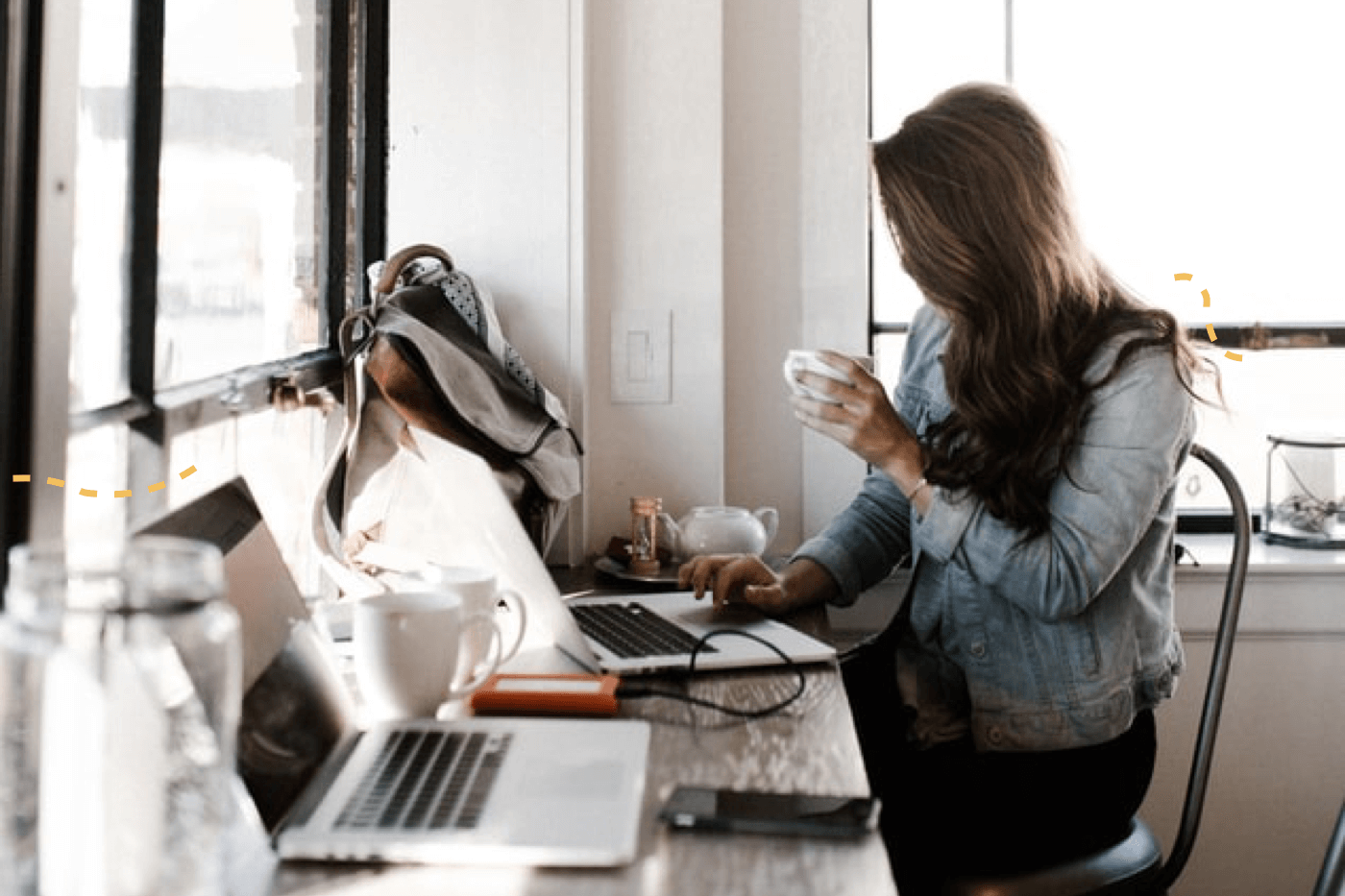 A fresh new year is the perfect opportunity to step up your email strategy and drive even more revenue for the year ahead. With email marketing still being the number one driver of ROI (for every $1 spent, you get a $38 ROI), now's the perfect time for an email strategy refresh. Let's dive in to 4 easy ways you can supercharge your email marketing to maximize conversion this year:
1. Make sure you're collecting the right data
A good email strategy is always backed by strong data on your subscribers! Make sure you have a signup form that asks the right questions from the get-go. Ask customers about their preferences, what products they're interested in, or even how often they want to hear from you.
Increase signups by 33% using contests
Contests are a fantastic way to gather information about potential customers, and are even better at growing your list with people who are interested in your products. Not only are you gaining subscribers when collecting contest entrants' emails, but you can also email them after the contest ends with an aggressive discount code as an incentive to make a purchase. They expressed interest in what you offer by entering the contest, so chances are they may be compelled to purchase with a good discount.
2. Automate, Automate, Automate
Email automations aren't going anywhere in 2021. There's no question that automations directly increase open rates and conversions, meaning more money in your pocket. Automations offer your customers a seamless brand experience and engages customers at every step of their buyer journey.
Welcome automation
A must for every email marketing strategy! It would be strange if you walked into a store and no one greeted you, and it's the same for email. Welcome emails get some of the highest open rates (over 91%), and over 74% of customers expect to receive one once they've signed up to your list. Here are a few tips on how to create an effective welcome series.
New customer thank you email automation
This is a great way to differentiate your brand from others by showing your new customers some extra appreciation for their support, and building a strong relationship from the get-go! Here are some tips on creating an effective new customer thank you email automation.
Conditional splits in your email automations
In 2021, make sure you're only sending hyper-targeted email campaigns by using conditional splits in your email automations. They lead to better targeting, better engagement, improved deliverability, and earns you more revenue in the long run!  Check out 3 reasons why you should be using conditional splits in your email automation!
3. Segmenting your audience by engagement
Segmenting by audience engagement is one of the strongest but simplest tactics for better opens, clicks, deliverability, and customer engagement. We believe it's so important, that we built it straight into our product! By segmenting your sends on unique past engagement behaviour, you're sending emails to subscribers based on when and how they'll most likely engage, and you're able to tailor their brand experience based on their unique experience with your brand. To effectively use this strategy, make sure you're bucketing your audience into these segments (or use a CRM that does it automatically for you, like Hive!).
Here are the engagement segments we recommend:
Actives: The cream of the crop! Subscribers who've opened or clicked any of the last 5 emails they received
New: Subscribers who haven't yet engaged but have received less than 5 emails
At-Risk: Subscribers who haven't engaged recently and received at least 5 emails
Inactive: Subscribers who haven't engaged with any of the last 10+ emails they've received
Invalid: Contacts who have unsubscribed, spam complained, or have invalid emails
Related: The Key to Maximizing Opens and Clicks: Segmenting By Engagement Level
4. Pair SMS with your email marketing strategy
You can make even bigger gains when you pair your email marketing strategy with a strong SMS strategy. Emails are an amazing way to generate leads, gather customer data, and send interactive messages that incorporate multimedia (like gifs, images, and videos) but, with a 98% open rate, you can't deny the benefits of adding SMS to your omnichannel marketing strategy. Leverage both channels, and you'll get better engagement for your campaigns, and drive revenue (meaning more money in your pocket)!
The Dolan Twins did a great job of this where they paired their welcome email with a welcome SMS with a coupon code for 10% off when their next product launches.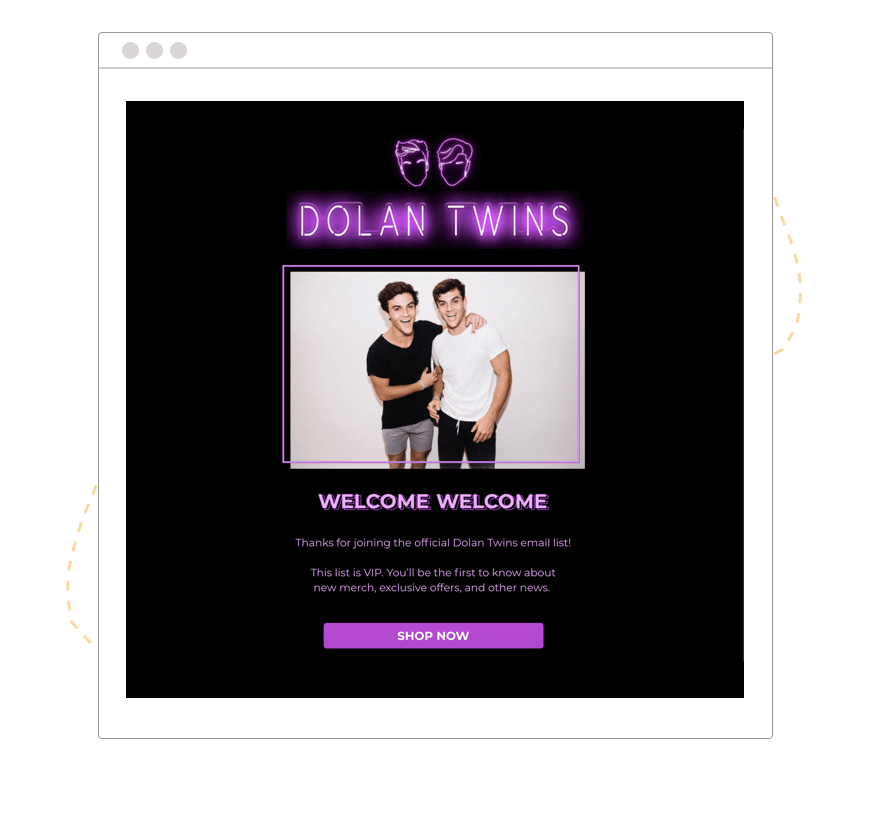 Their welcome email is short and sweet and includes a CTA that takes customers straight to their site.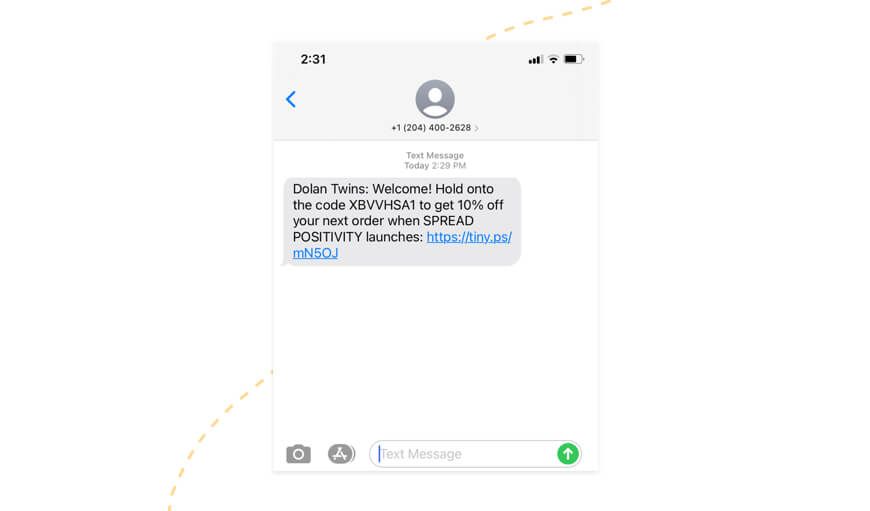 Not only are they giving customers an extra incentive to purchase with the coupon code, but they're also spreading the word and getting customers excited about their new product.
Related: How SMS And Email Work Together To Drive Conversions
Wrap up
The start of a new year is the best time to refresh your email strategy and set yourself up for success for the year ahead. With the strategies above, you can target customers at every step of their buying journey, and create a unique customer experience based on their specific needs. By leveraging automations, segmenting by past engagement, and adding a strong SMS strategy into the mix, you'll see even more conversion from email in the new year.
Want to dive even deeper? Our Ultimate Guide to Email Marketing also covers in-depth email strategies on deliverability, segmentation and automation: