Today we're introducing recommended products, Shopify coupon codes, and an integration with Smile.io that will help you seamlessly build customer loyalty through your campaigns.
Here's the latest and greatest from Hive:
Recommended products
Make the products you feature in your emails more relevant by using Product Recommendation content blocks. Drag and drop the block into any marketing email or journey templates to automatically display the best selling products from your store.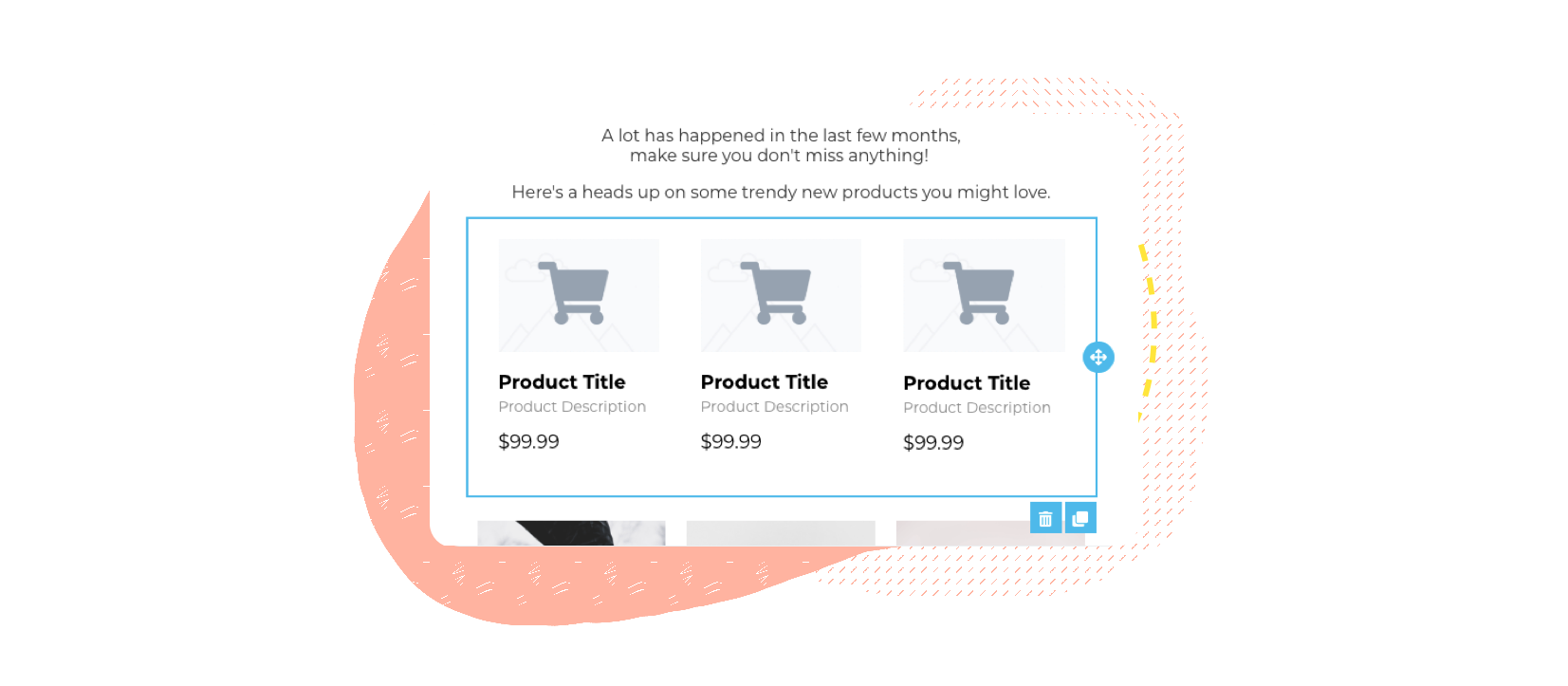 Once the email sends, see how much revenue was generated from the email in reporting.
Stay tuned for more new methods of recommending products, like personalized recommendations based on customer behaviour.
Shopify coupons
We've extended our Shopify integration with coupon codes. You can now send recipient-specific discount codes to your customers, with the option of linking to your store (the discount will be automatically applied at checkout!). To add coupons, use merge tags in the template builder.

Build customer loyalty with our Smile.io integration
It's easy to add a rewards program to your email marketing strategy with Smile.io. You can merge customer point balances and tier changes right in your emails. It's also simple to create email journeys based on changes in customer reward states. Check out this FAQ for more information on getting started: How do I use Hive's Smile.io integration?

We're continuing to focus on expanding our ecommerce features and integrations. Stay tuned for more updates that will make streamlining your customer communications even easier!