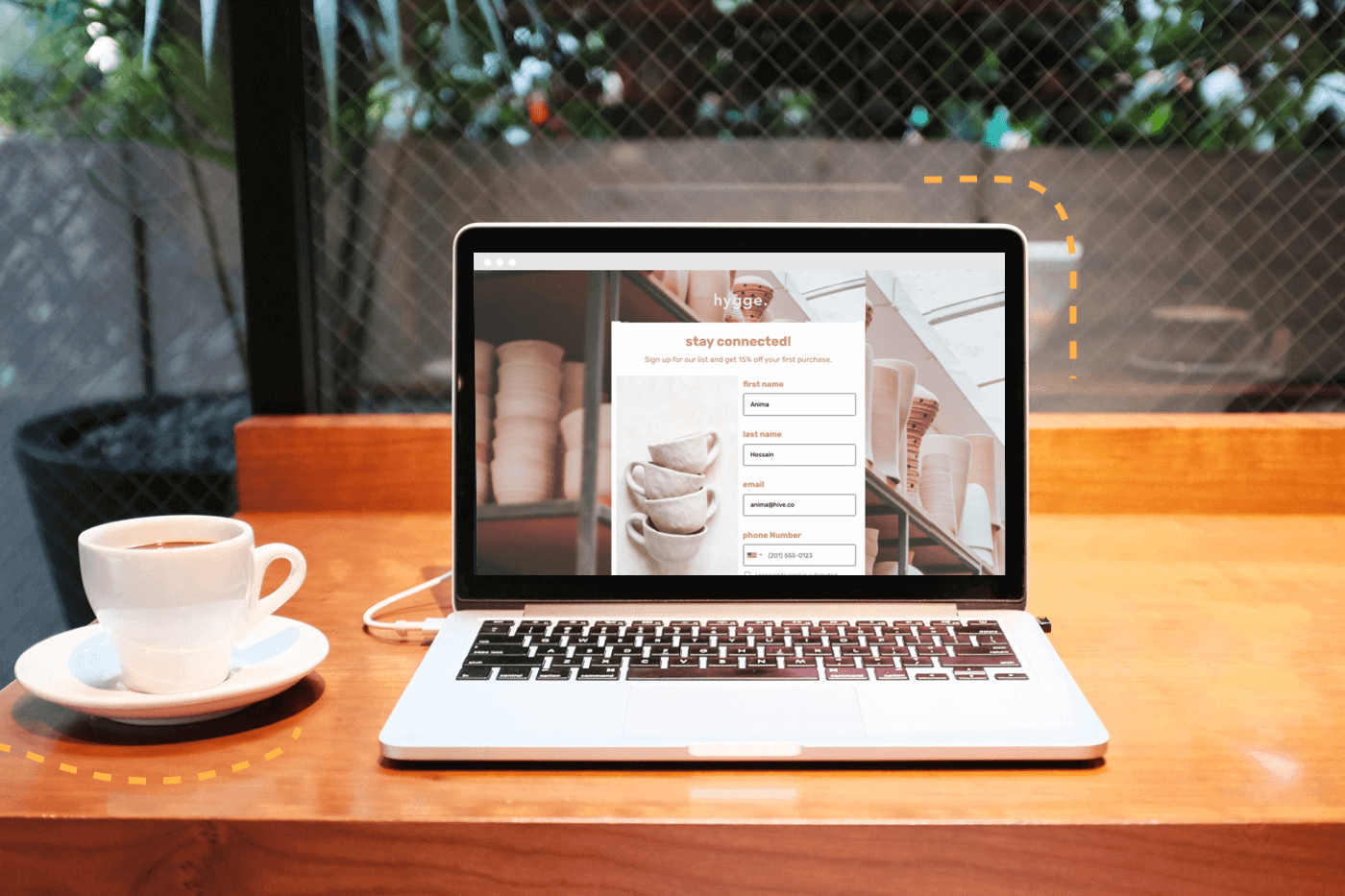 We're excited to announce our latest feature, built to help you drive impactful traffic and grow your customer list. You can now design beautiful web pages for your customers to "land" on, with the same drag-and-drop editor you're already a pro at using. Let's get into the details!
Pre-Built Landing Pages
Save time and skip the tedious setup with Hive's fully customizable pre-built landing pages. Whether your goal is to capture email, phone number, or both, these pre-built pages are already set up to collect the data you want.
Hive's pre-built landing pages include:
Email capture: collect email addresses and opt-in
Phone number capture: collect phone numbers and SMS opt-in
Email and phone number capture
Preference centre: let subscribers update their information and opt in or out of segments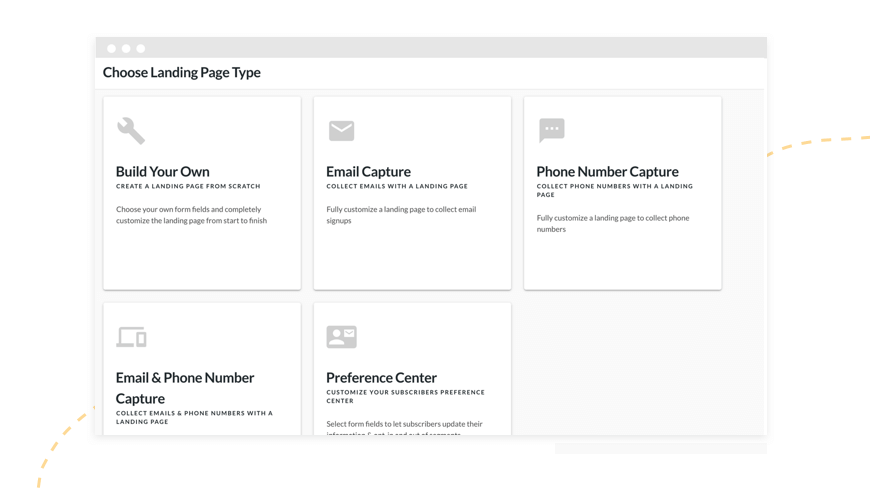 Drag and Drop Editor
To streamline your workflow, our team put in a bit more effort so you can design landing pages using the same drag & drop template editor you're used to. No learning curve here. The only difference between Hive's email template and landing page editor are the fields you can drop in!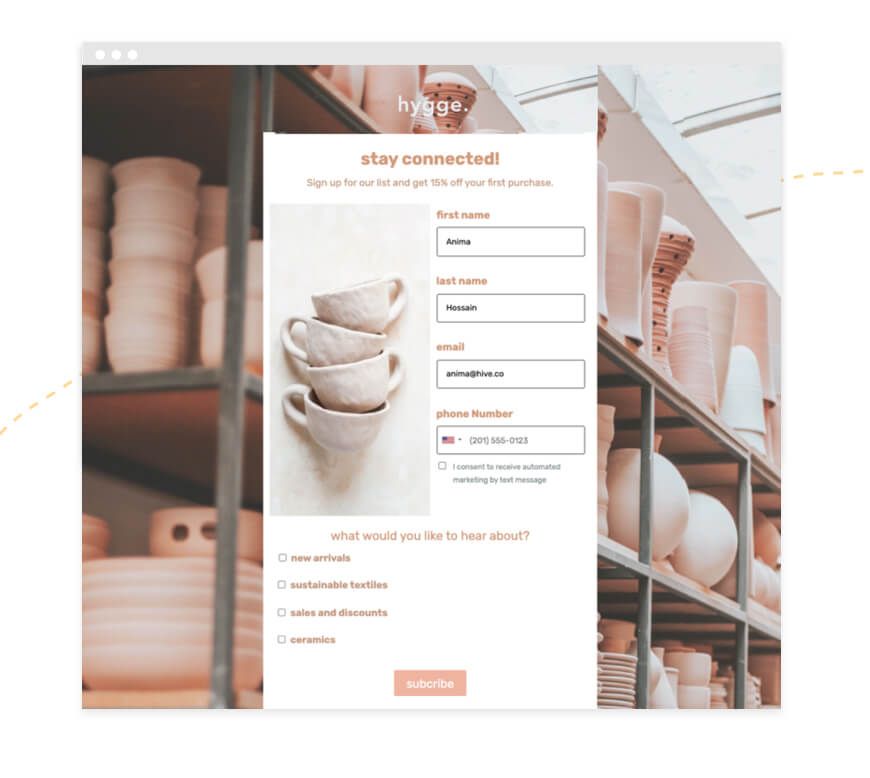 Segment checkbox
With the segment checkbox feature, customers can add and remove themselves from the segments they want to be placed in. Hive will then automatically add them to the segments in your list.
Form field
You can customize your landing page's form field using the drop down editor to ask the questions that are most important to your brand for your segmentation strategy.
Timer
Have a new product drop coming up, or a 24 hour only sale? Use the landing page timer feature to create excitement and urgency around your event, and let fans pre-register using SMS or email.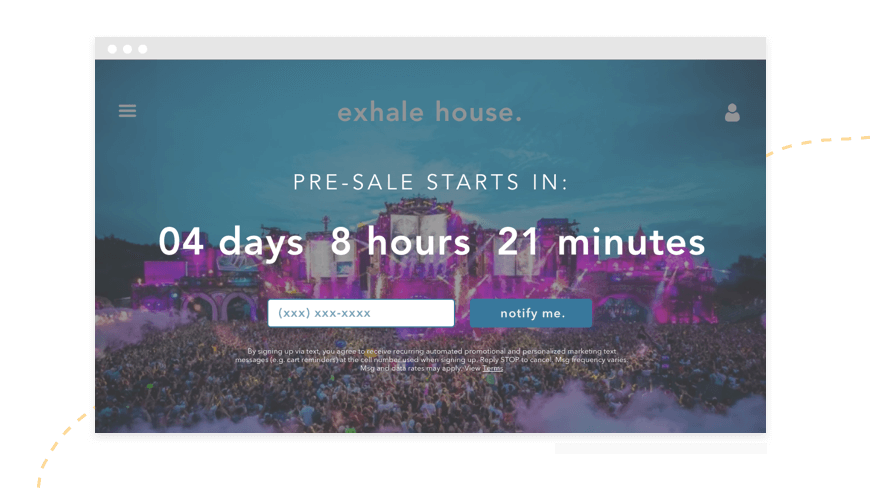 Relevant: How to create a landing page
Segment Contacts On Signup
Like Hive's signup and popup forms, you can fully customize your landing page to collect the data that's important to your brand. In addition to demographic data like name and birthday, you can collect customer interests that automatically add subscribers to your segments. You have the option to add in a segment checkbox based on a segment that's already been created, or if you add a segment name that doesn't already exist, Hive automatically creates one for you.
Here's an example of segments you can use for a textile brand like the one above: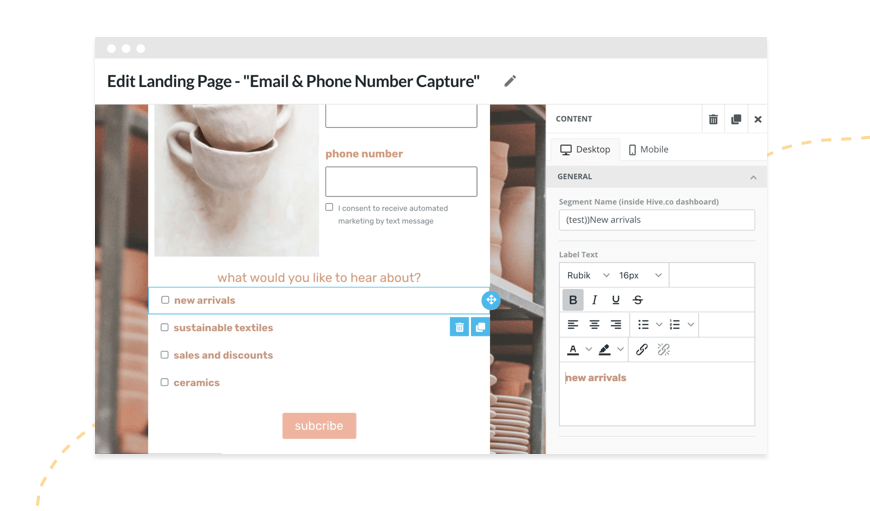 Shareable URLs
All landing pages you publish are live on the web and automatically hosted on a Hive domain (custom domain hosting is available as a paid feature!). It takes seconds to start sharing beautiful landing pages across your marketing channels and campaigns.
Free For All Hive Customers
As a Hive customer, landing pages are 100% free with your Hive plan, because we know how important it is for your customer journey and experience. That's why all Hive plans have full access to seamless list building tools, from contests to landing pages so you're empowered to collect the data you need to create a segmentation strategy that drives engagement and maximizes revenue.
Wrap up
Hive's landing pages are one of the many tools you can use to build your email and SMS list. Leverage Hive's landing pages to build a data-driven customer journey proven to maximize engagement and revenue long-term.
Ready to build the landing page of your dreams?
Want to learn more about other Hive features you can use to create a seamless workflow, maximize engagement, and drive revenue? Check out Hive.co/Features!