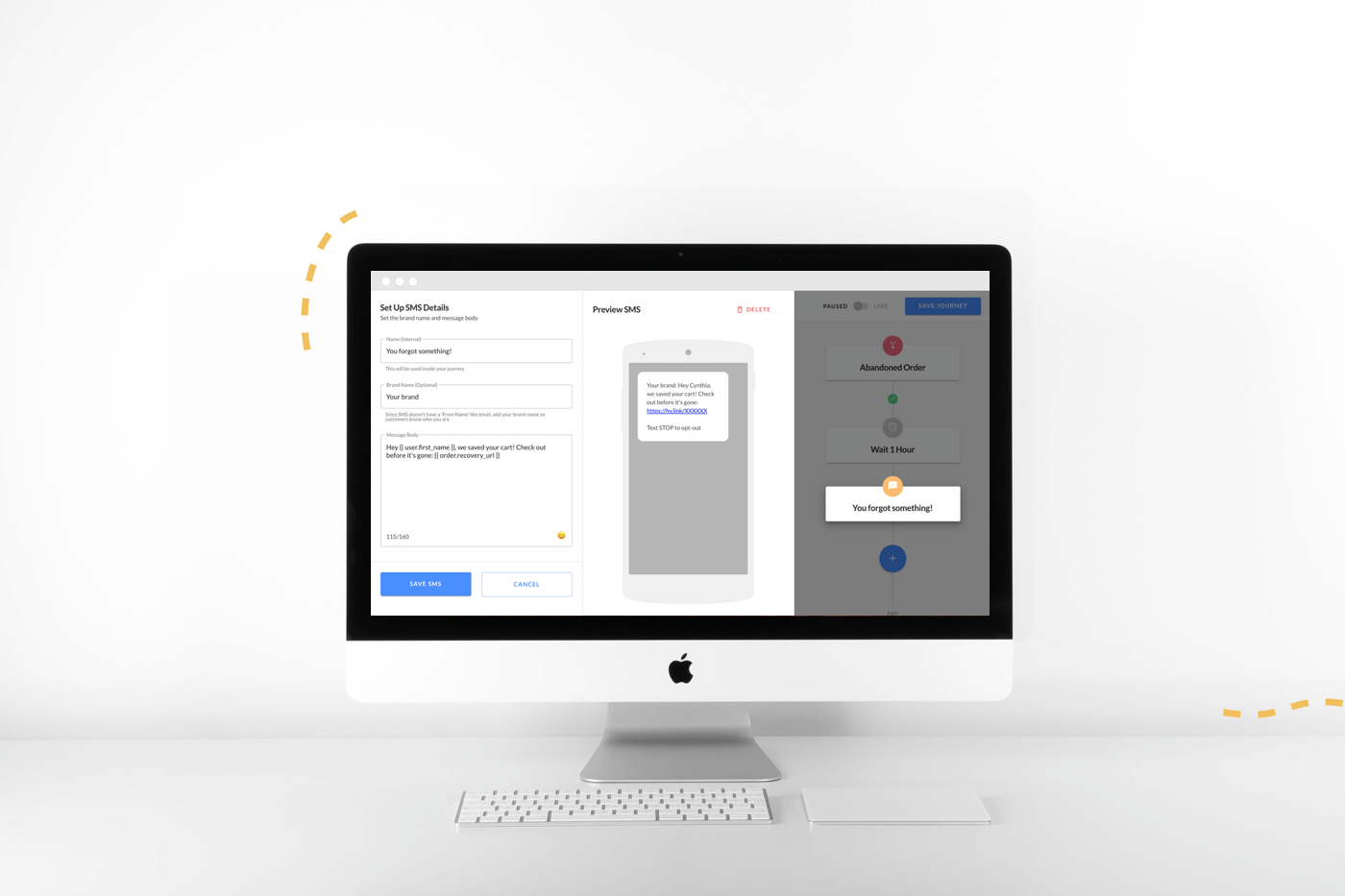 Over the last few weeks, we've been talking a lot about how you can incorporate SMS into your current email marketing strategy. There's nothing more important than sending hyper-targeted messages to your customers, and what could be more personalized than a text message? With a 98% open rate, we can see why more and more brands are looking to pair SMS with their email marketing strategy. We've talked to brand owners, ecommerce experts, and email marketers, and one thing is clear, SMS is a valuable addition for any brand looking to maximize revenue with their omnichannel marketing.
That's why today, we're excited to announce the launch of Hive SMS!  With your email, SMS, and CRM tools all in one place, it's now easier than ever to power your customer journey and drive revenue with Hive. Let's dive in!
Hive SMS campaigns & automations
Hive SMS lets you fully action your CRM data to send targeted SMS messages with easy setup and consent management. With SMS built directly into Hive's easy to use CRM, email addresses and phone numbers are intelligently merged into accurate user profiles. You always have insight into which customers you're communicating with and how often, to ensure you don't bombard them with too many marketing messages.  With Hive SMS, you gain a new channel of communication with your customers and build even more comprehensive customer profiles rich with data you can action to improve engagement, conversion, and retention.
Personalized omnichannel marketing
With both email and SMS marketing, you're able to better target customers' needs and reach them in a way that works best for them. Let subscribers choose how they want to be communicated to, whether that's email, SMS, or both, and send lightweight automated SMS for communications that don't need a whole email (e.g. abandoned cart reminders).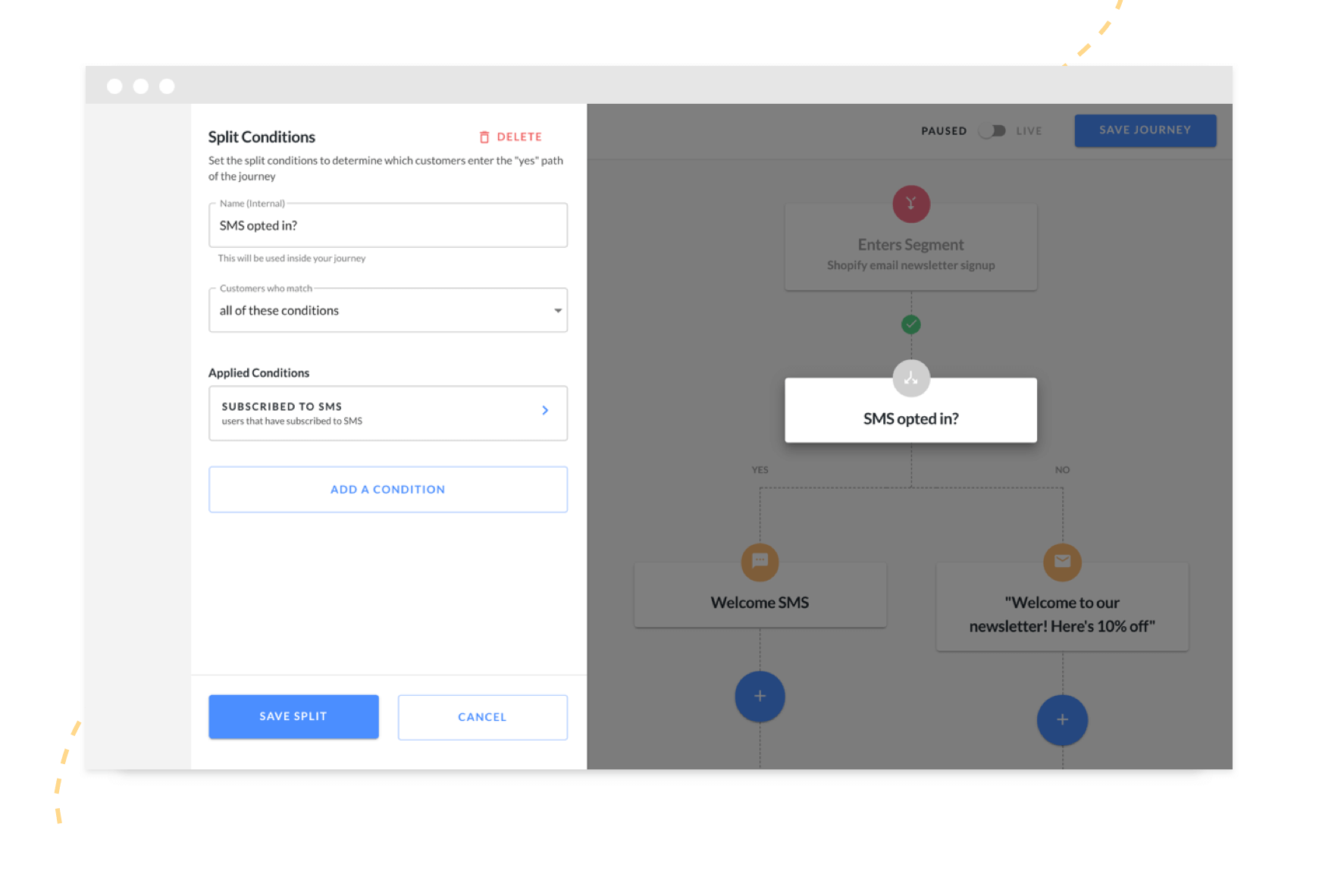 Simple pricing
All plans include full SMS functionality. Hive bills for SMS monthly at the same time as your regular email plan, with each SMS costing $0.01 (1 cent). With straightforward billing, easily report on your expenses to accounting and avoid the stress of worrying about your credits running out.
SMS campaigns
If you've ever used Hive's email campaigns, you're already familiar with Hive's SMS campaign builder. Choose the segment you want to send to, fill out the campaign details, write the message and you're good to go! With just a few clicks, you're ready to start driving ROI with Hive SMS.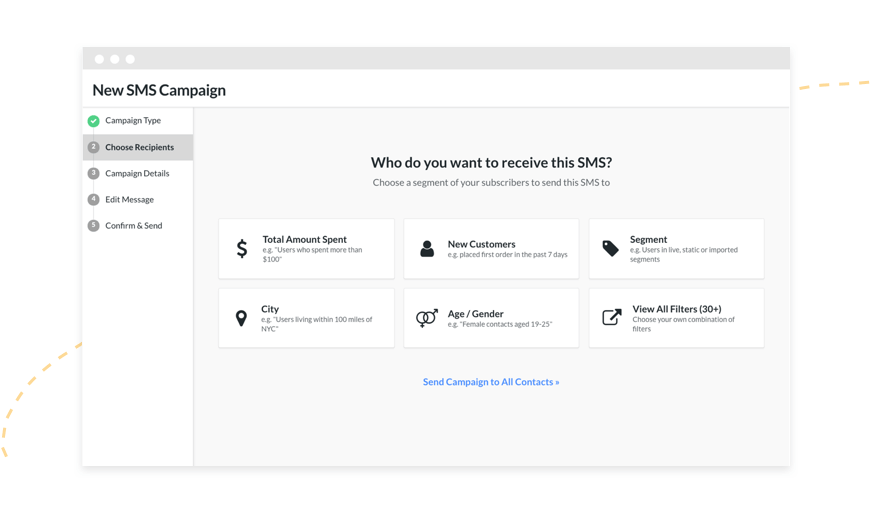 Pre-built SMS automations
Hive's pre-configured SMS automations have all the logic baked in, making setup as quick as a few clicks so you can start driving ROI without the hassle of complex workflows.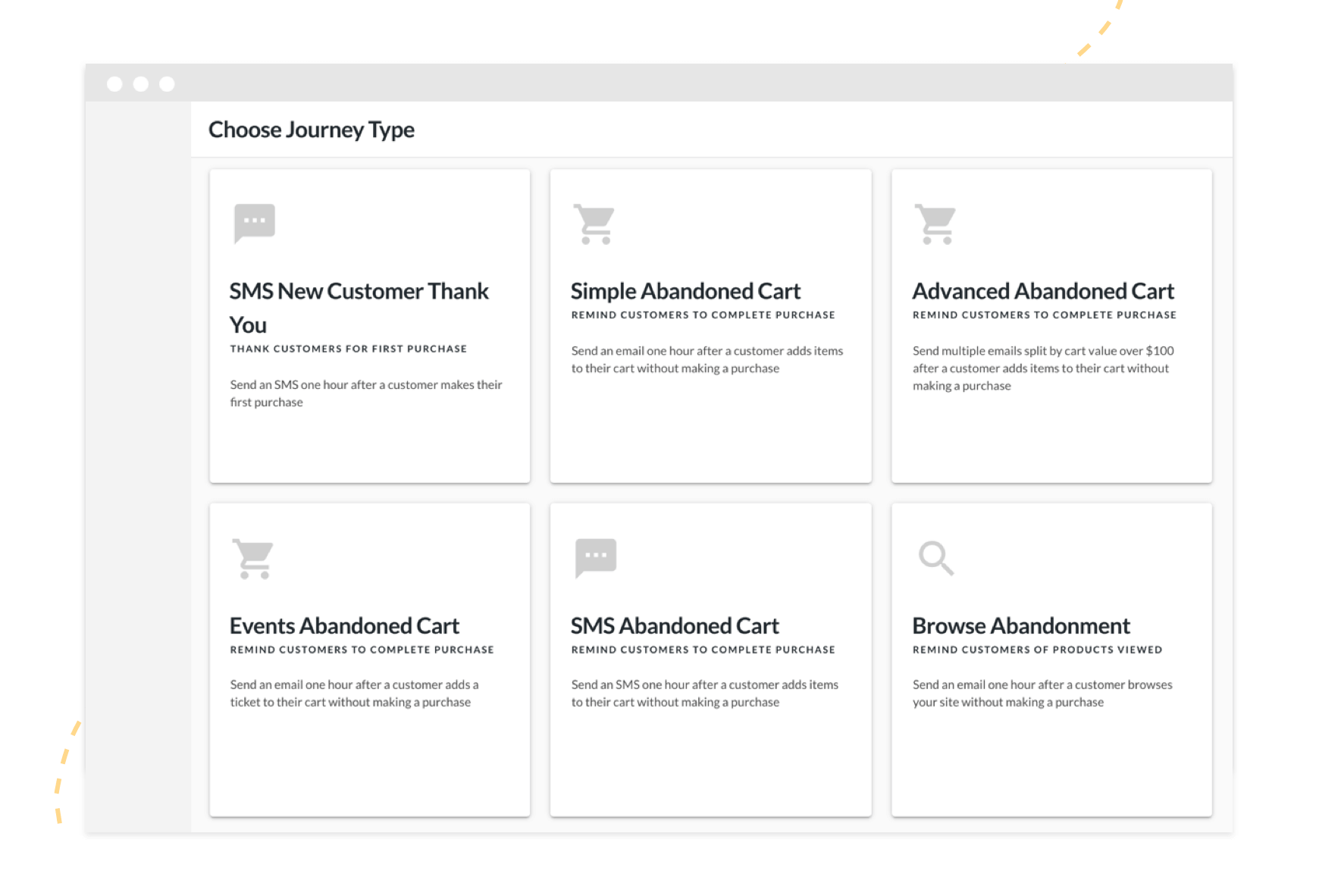 With both New Customer Thank You and Abandoned Cart SMS automations pre-configured, all you need to do is add your brand name and what you want your message to say and you're set! With SMS messages opened on average in 90 seconds compared to the 90 minutes for email, they're a powerful way to drive revenue at time sensitive points in your customer journey.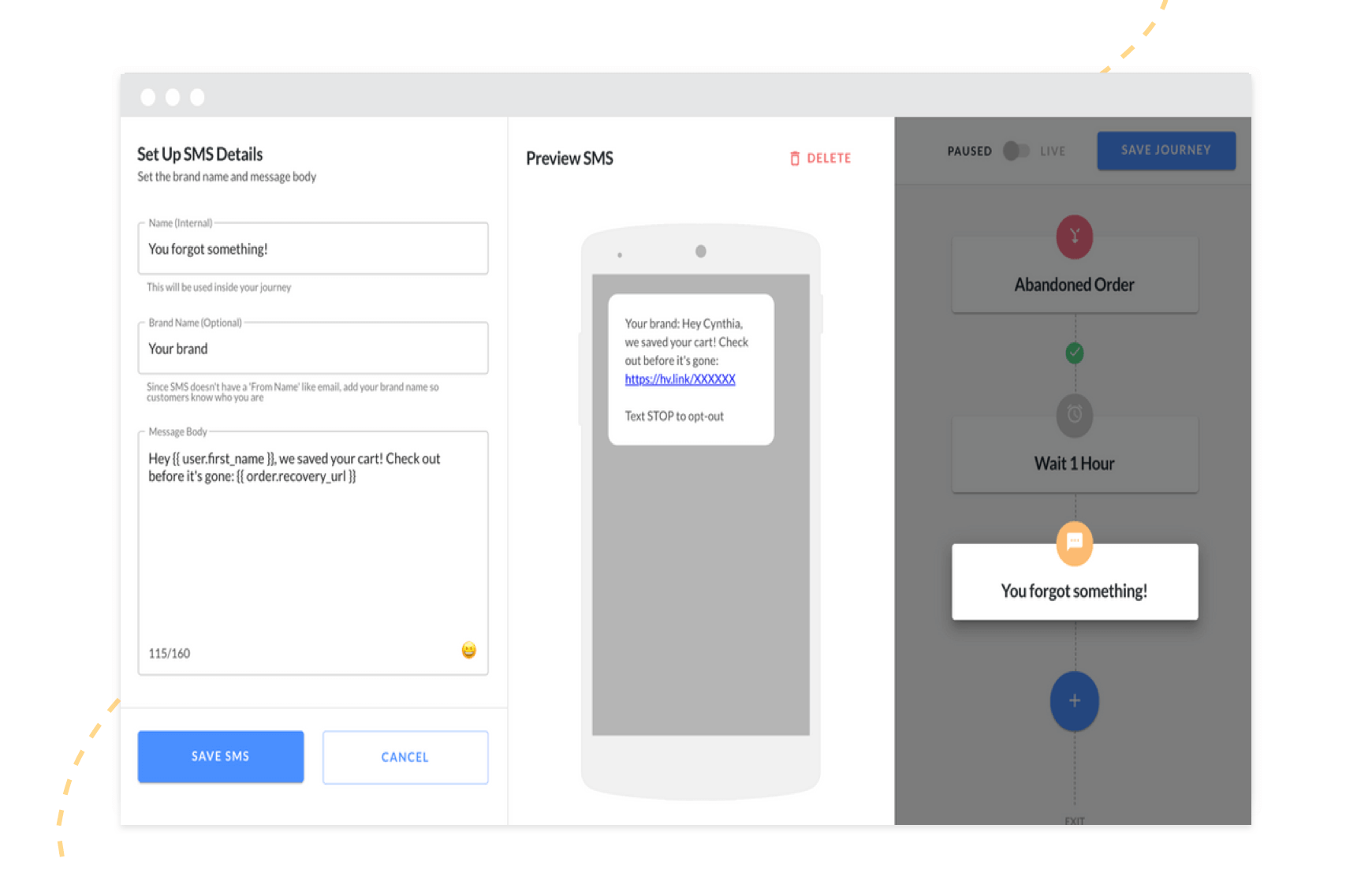 With Hive's flexible triggers, you can always personalize automated SMS sends further to match certain customer characteristics or behaviour.  
Hive popup forms
We've also launched popup forms, with time delay and exit intent capabilities, to help you grow your list and collect valuable customer data, especially SMS opt-in. Unlike other ESPs that charge an additional fee or don't have popup forms at all, we know the importance of popup forms for not only building your list, but gathering the right data to send targeted email and SMS. That's why all Hive plans have full access to seamless list building tools, from contests to popup forms.
Similar to Hive signup forms, you can customize popup forms to collect data important to your brand. In addition to demographic data like name and birthday, you can collect customer interests that automatically add subscribers to your segments, helping you send engaging email and SMS right from the start. Leverage Hive popup forms to build a data-driven customer journey proven to maximize engagement and revenue long-term.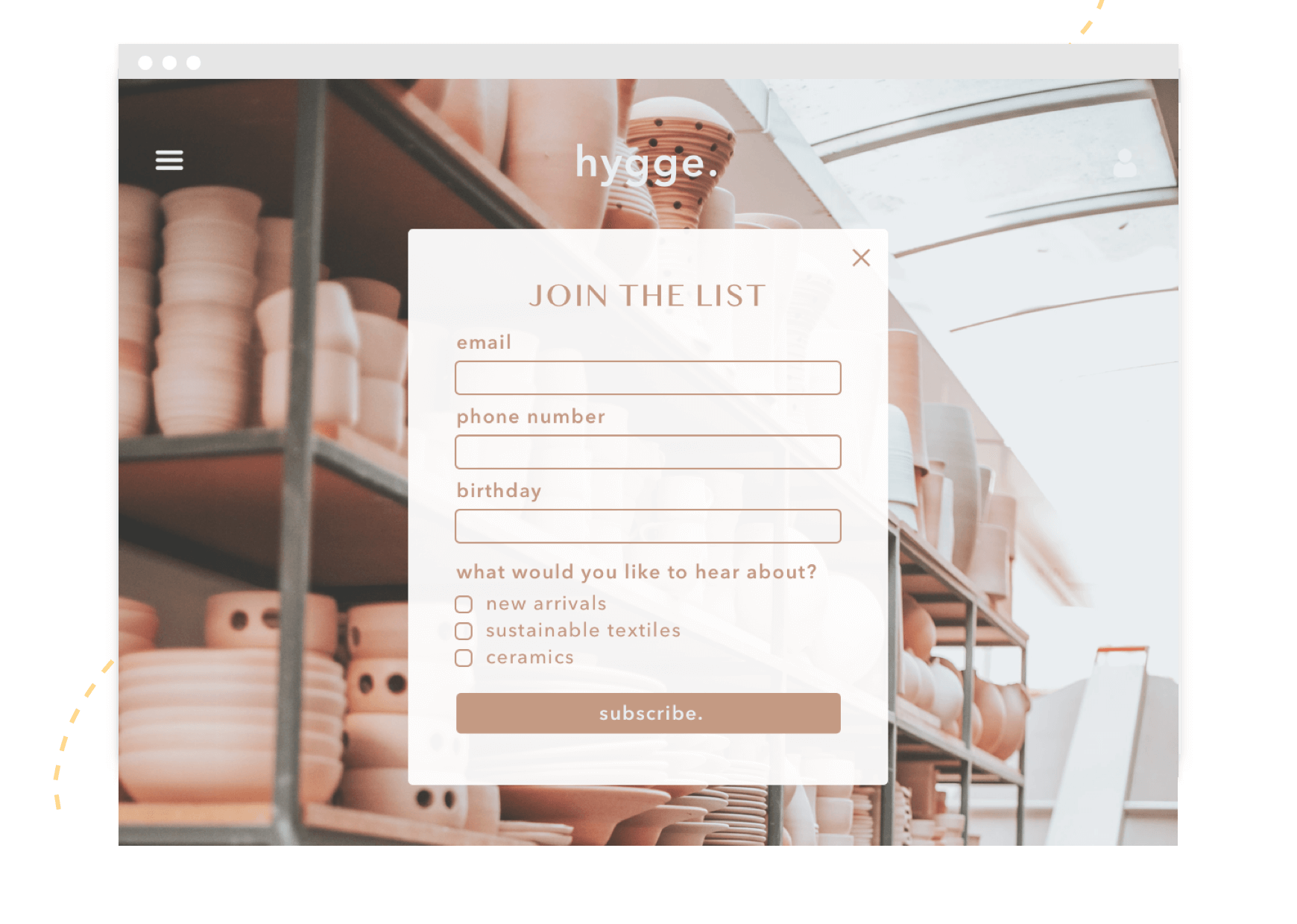 Wrap up
It's been a busy start to 2021, but we're excited to see how Hive SMS helps you engage customers and drive even more revenue for your business. With Hive SMS, you'll never get left on read.
Not sure how to SMS into your existing email workflows? Check out our favorite email and SMS workflows to drive customer engagement in 2021!