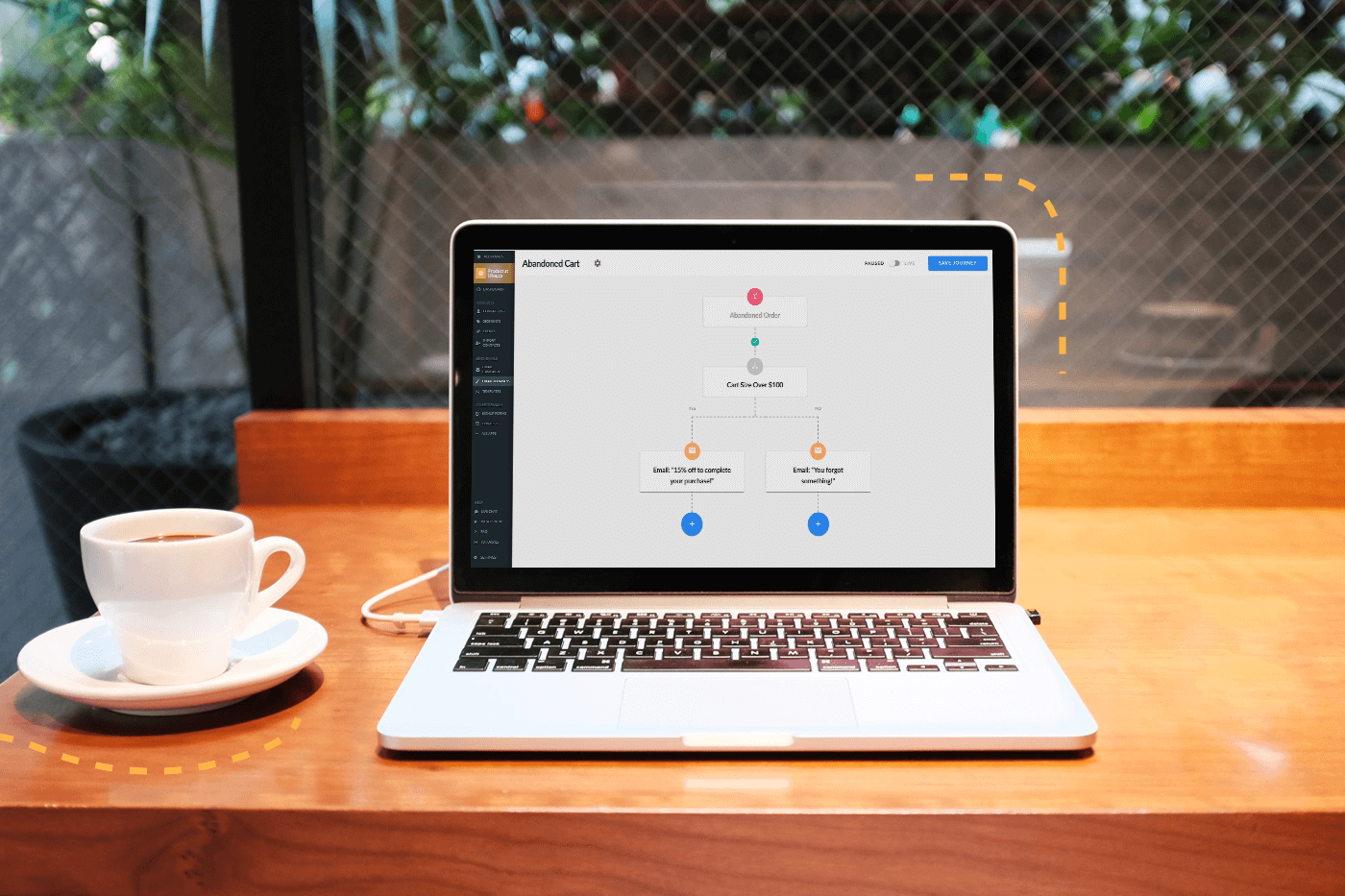 We know how important it is to personalize communication with your customers at every step of their relationship with you. We've talked to brand-owners, email marketers, and ecommerce experts, and one thing is clear–personalizing email automations as customers take different actions is one of the most important tools an email marketing platform can give you.
That's why today, we're excited to announce email journey splits in Hive.
What are splits?
Email journey splits let you take journeys one step further. After you set up an initial trigger, you can split the journey into customers who match different conditions, like if they've abandoned a cart over or under $100, or if they've made a purchase after receiving your welcome email.
Think: you initially set up a journey to trigger when a customer abandons a cart. With this setup, you can send the same email to everyone who abandons a cart.
After customers abandon a cart, you can choose to use a split, adding a condition to decide what email they get next. Maybe you send an email series of increasing coupon codes to customers who abandoned a cart worth more than $100, and an email series of reminders to customers who abandoned a cart containing items under $100 in value.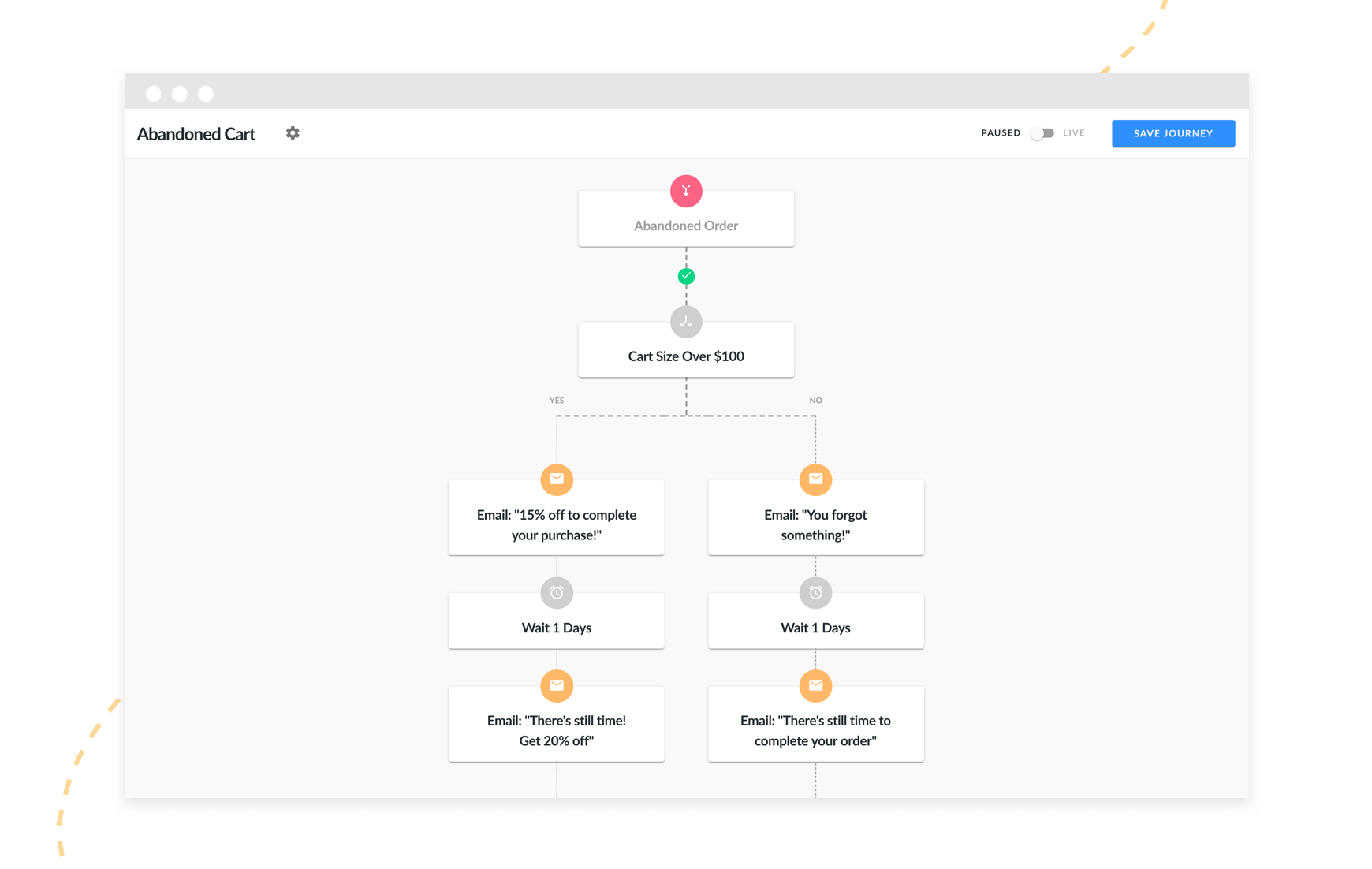 By responding to customers who take an overall action like abandoning a cart with different conditions, like cart value size, you can speak specifically to different customers and spend extra effort on converting your highest value customers.
Related: Built For You: New Features to Make Your Hive Workflows Easier
We're excited to see the creative ways you use splits to cater your email automations to your customers' actions even more. If you're interested in setting up splits in Hive, check out this FAQ: How To Use Email Journey Splits
What's next?
This is just the first step in making email journeys more flexible for you. We're looking at deepening reporting so you can drill into how your customers are moving through every step of the customer journey, beyond just emails.
We look forward to receiving your feedback to continue making Hive work better for you!