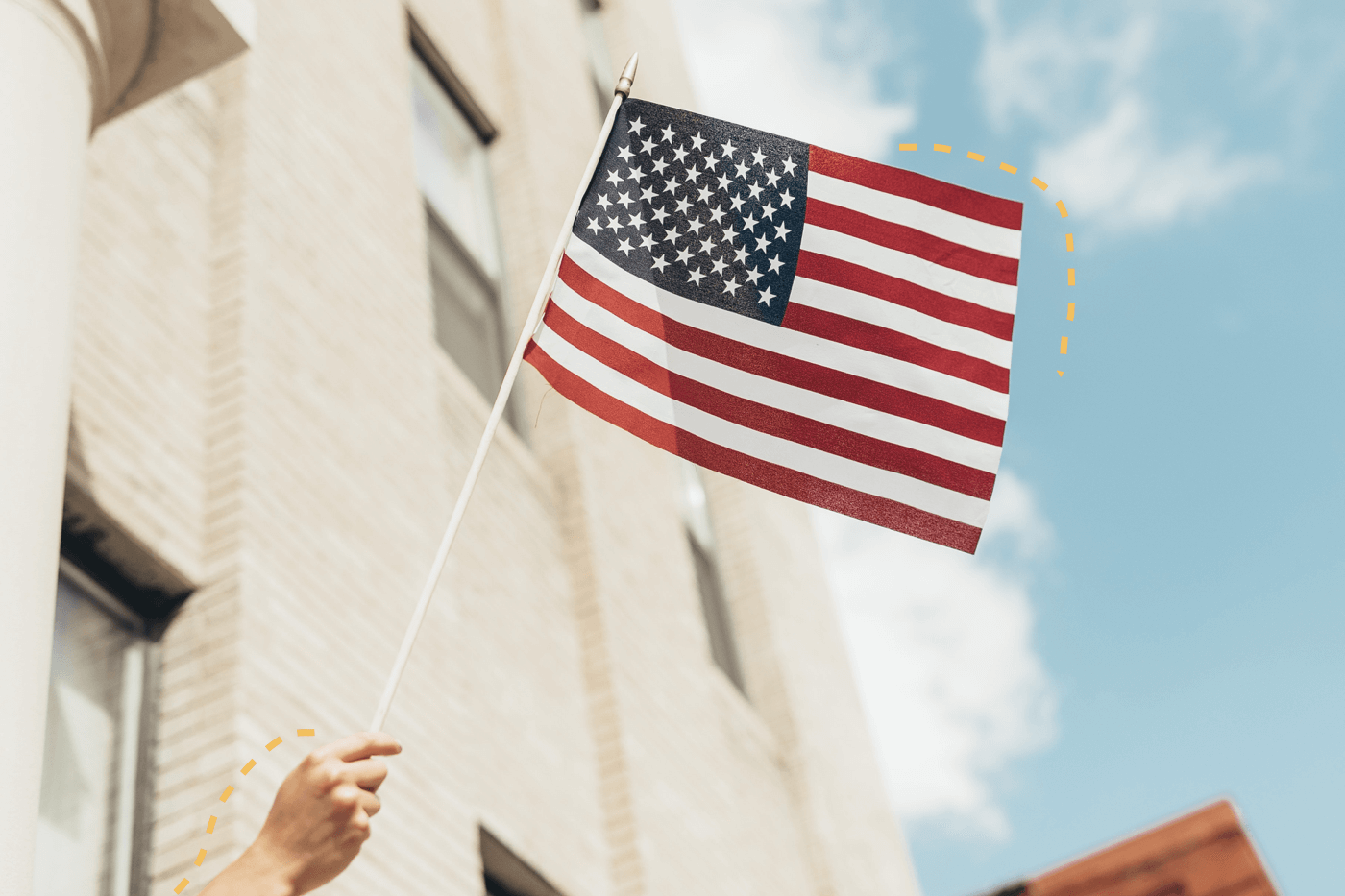 July is a month of sunshine, barbecues, pool parties, and the two largest summer holidays for both Canada and the United States. This is the perfect time to craft your email campaigns for customers that are ready to do some shopping for Canada Day or Independence Day. Last year, Americans alone spent over $6.7 billion on their Independence Day celebrations and you don't want to miss out on this opportunity for sales! Subject lines are key to building a good email campaign and need to be informative and intriguing to get the most clicks from your customers. Studies show that subject lines contribute to over 35% of customers clicking the email.  If you're looking for some fresh inspiration, keep reading for 30 subject lines that are as eye-catching as the July 4th fireworks.
Independence Day
Enjoy your freedom
Happy Birthday USA
By the dawn's early light, these awesome sales are starting!
The land of the free and the home of this sale: Don't miss out
Get beach ready to celebrate the 4th of July
Celebrate freedom with products that don't depend on a large budget
The biggest bang for your buck: 4th of July-inspired outfits, 50% off
Miss Independen[ce Day]: The sale you need
4th of July getaways every American should take! Plus: don't miss these summer travel sales
Flag this: $6 styles + EXTRA 50% off
Our flaming-hot guide to the 4th of July will compete with your fireworks
Bring on the fireworks: This deal will have you fired up
We saved our best sales for a free day
Our Savings celebration is a blast
Oh Say Can You Eat
Canada Day
Celebrate Canada Day with can't-miss DEALS!
Save Up to 40% on Summer Adventures – The Canada Day Sale is On!
Hey, Canada! It's Our Birthday. Here's 30% Off.
🍁 Happy Canada Day, Eh 🍁
Share your true Canadian love!Free Ship for Canada Day! 🇨🇦
🎉 Happy Canada Day! Extra 15% OFF + FREE SHIPPING
Up to 50% OFF 🍁 The Canada Day Weekend Sale
RED ALERT: Canada Day exclusives just dropped! OPEN for a Canada Day surprise
✈️ Your tickets to Ottawa for Canada Day!
Canadian Pride, Today & Every Day
🍁 Canada Day savings! 1000s of items ON SALE + FREE SHIPPING
Canada day is a special moment to share your Canadian love
This OFFER is just to say THANK YOU this Canada Day
Wrap up
To grab your customers' attention, you want to use subject lines that are fun and exciting so that they want to open your email. Using subject lines that fit these criteria is key to having a successful email campaign. With these 30 Canada Day and Independence Day subject lines, you're ready to send out your campaigns with a bang!
Want to learn more about how to craft the best subject lines? Check out these 8 subject line formulas that will increase your email opens.