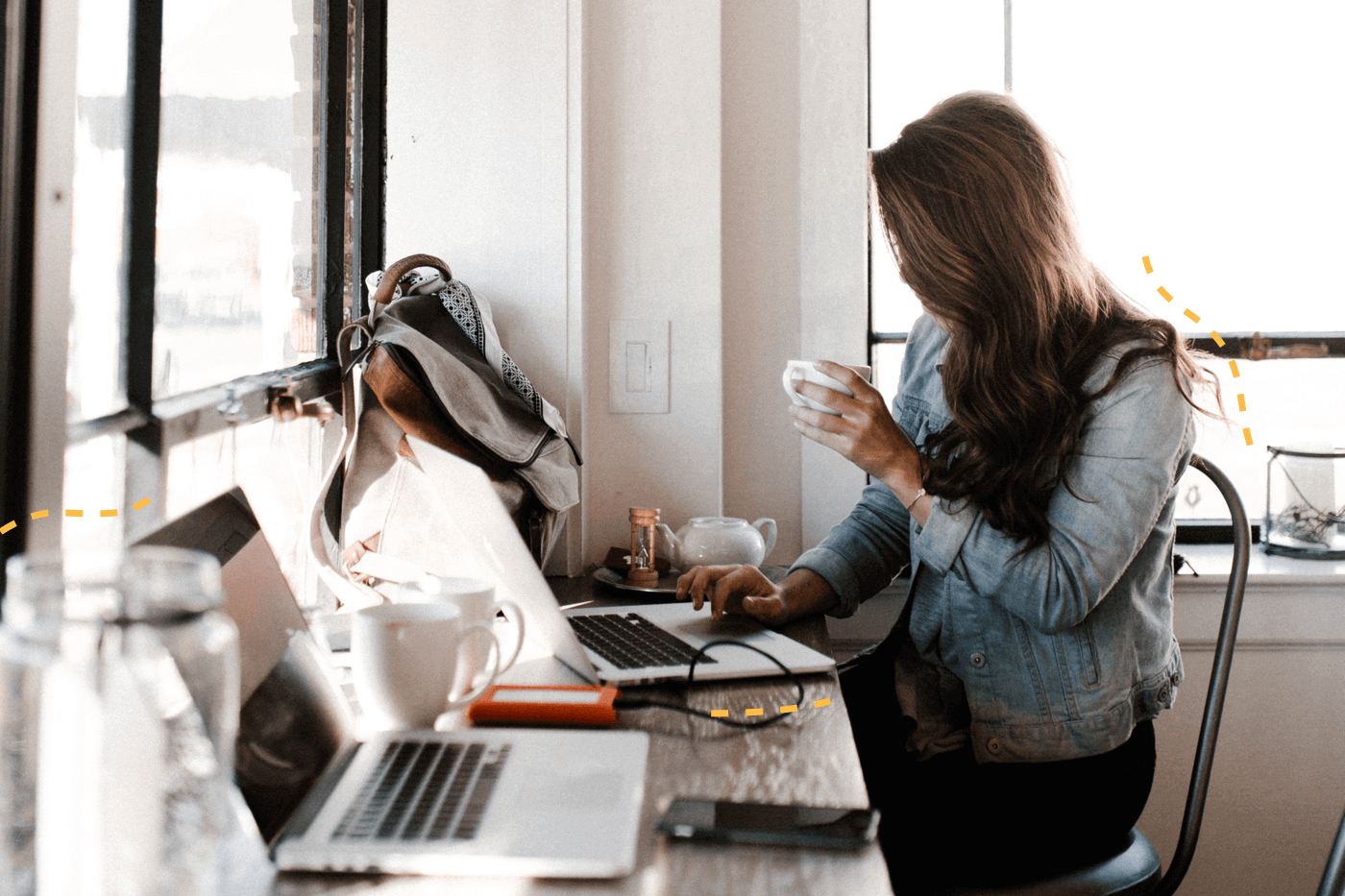 Editor's Note: This post was originally published on September 5, 2017 and was updated for accuracy and comprehensiveness on March 9, 2020.
If you run an online store, you're likely always racking your brain to think of ways to create more repeat customers. After all, 40% of an ecommerce store's revenue is created by only 8% of its customers. This 8% = your repeat customers, and they're pretty important.
If a customer purchases something from your store once, there's a 27% chance they'll return. And, get this - if that customer comes back and purchases a second and third time, there's a 54% chance they'll come back, again.
There's no questioning it - repeat customers are invaluable to any merchant. (Still not convinced? Here's a great post on the subject: Repeat Customers are Profitable and We Can Prove It!)
So, how can you create more of them?
Repeat customers expect that you invest in your relationship with them, and provide relevant content. But, with an ever-growing list of customers, crafting these relationships one at a time is impossible.
Email automation to the rescue. Here are 5 campaigns that you can put on autopilot to make your customers feel personally cared about.
1. Create a Welcome Email
Make your customers feel like part of the family as soon as they give you their email address by automating an email after any form of signup. In your welcome email, you can offer your customers something just for signing up to build loyalty from the get-go - whether it's a membership to your loyalty program or a coupon code.
2. Automate a Nurturing Campaign
When online stores nurture their potential customers, they get 50% more customers ready to make purchases. Bonus - nurtured customers make 47% more likely to make larger purchases.
You can automate your nurturing campaign to send emails at regular intervals once someone signs up for your list - but consider what would be welcome in your own inbox before sending a new subscriber an email every day!
You can also automate these emails based on customer behavior and attributes. Nurturing is particularly important to use on customers whose engagement with your brand is fading.
You want to offer your customers value through your nurturing campaign, so you shouldn't just focus on selling.
Some ideas for nurturing emails:
Educate your customers. If you sell organic products, offer more information on the health benefits of going organic. If your store is focused on sustainable fashion, offer facts and figures about the amount of waste produced by the fashion industry and how sustainable brands work to combat it.
Customer testimonials. Share stories of your other customers who are passionate about your brand to get your new customers excited about the benefits your store offers, and give your brand a personal touch.
Tell the story of your brand. Why did you create your store? What's the philosophy behind your products? Millennials specifically look for brands with purpose that offer them a personal connection - make your brand stand out by letting your customers know who you really are.
3. Offer a Coupon Code Right After A First Purchase
This one's a no brainer. Encourage your customers to keep checking out your products in the future with a discount for their next purchase. You can even include this in your purchase confirmation email.
4. Send Repeat Site Visitors a Discount
Segment one-time purchasers who aren't likely to purchase again and need nurturing out from ones who've shown interest by revisiting your site. Your CRM should make it easy to identify customers that have come back to consider buying new products and abandoned their cart or left even earlier.
5. Create a Loyalty Program
There are a ton of apps that integrate easily with your store to reward customers for being repeat purchasers. Create automated emails to remind your customers of the program, how many points they have, and what they can do to earn more points.
Email automation takes the pain out of remembering to send email campaigns that will have a real impact on your business and the relationship you have with your customers. Set up a few timely, meaningful campaigns to engage your customers as they're first introduced to your store, and you'll create loyal repeat customers who will support your business for years to come.
Wrap Up
Email automations are a powerful way to build strong relationships with your customers, and keep them coming back, all in a scalable way. To dive deeper, check out our 2020 Ultimate Guide to Email Automations.