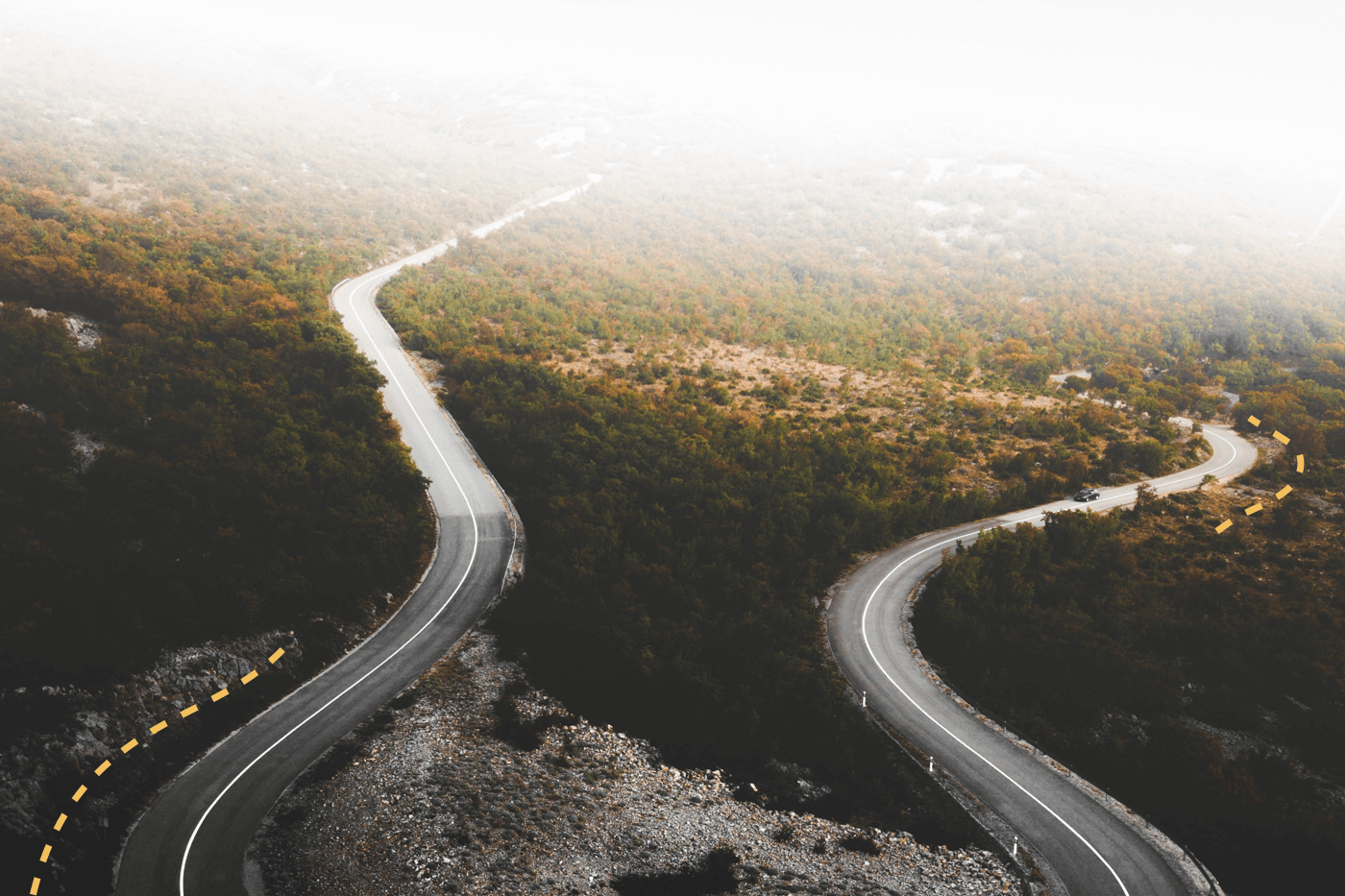 Deliverability is essentially the score ISPs give your sender reputation on a constant basis, looking for whether your subscribers want to be receiving your emails. How? They're tracking whether your emails are getting opened and clicked regularly.
As Sparkpost says, "User engagement with emails matters more than ever. It's the key factor in deliverability - and your success". Your sending frequency and subscriber engagement are the two main factors that ISPs take into consideration when scoring your sender reputation. To them, the ideal sender is one that sends a consistent volume of emails with high engagement, on a frequent basis.
The perfect way to do that? Set up email automations - these are triggered by subscribers' actions so they send at exactly the right moments to optimize for engagement in your customer journey. Let's dive into the email journeys you should set up, not only to send the right emails at the right time, but to also help you build a sender reputation that guarantees your deliverability in the long run.
Welcome Series
A welcome campaign is the first email or series of emails a new subscriber gets, triggered upon signup. ISPs look at these emails to see if a subscriber wants to hear from you, which makes it a crucial time for good engagement. These subscribers just signed up to your list, which almost guarantees that they will open the first email you send them. Welcome emails are proven to be the most engaging promotional email with a whopping 91% average open rate, making them a valuable opportunity for you to establish a strong sender reputation. You don't want to miss this in your email strategy.
Related: How to Build an Effective Welcome Series
Welcome emails also set your future emails up for better engagement, as they set the tone for what subscribers can expect to receive from your brand. This might be stated outright in your email or it may be more subtle, like proving that you can send good emails through your email design and copy. Allbirds has a great example of an effective welcome email, from their use of interactive GIFs to their copy, which shares their mission and values. They effectively introduce subscribers to their brand and leave them wanting more.

New Customer Thank You
You should set up an email journey to thank new customers when they've taken the leap and made their first purchase with you! Not only does this show them you care, but these emails also tend to have high engagement rates, which is what you want to improve your sender reputation.
New customer thank you emails get open rates of over 42% and click-throughs averaging 18%, which will help you indicate to ISPs that you're a trustworthy sender (repeat: you're sending good emails that your subscribers care about). A recent study by Remarkety also shows that sending post-purchase thank you emails increases customer retention by 10%! It's a win-win.
Winback Series
A winback campaign is an email or series of emails sent to a subscriber who hasn't engaged in a set period of time. Designing a relevant campaign to win back your at-risk and inactive subscribers will increase the chances they'll actually engage. Remember, lack of engagement kills your deliverability, so make sure your winback email includes enticing content that your unengaged subscribers will actually click on.
Related: Hive's 2019 Guide to Email Deliverability
For most brands, a simple 'We miss you' or 'Still want to be on the list?' is relevant enough to re-engage at-risk and inactive subscribers. If you're an ecommerce brand, you may want to include a discount code to drive higher conversions.
If a subscriber goes through your entire winback automation without engaging, it may be time to prune them from your list and consider them invalid (or at the very least, be very cautious when deciding to email them again).
Ecommerce Series
Whether you're a brand selling products or an event company selling tickets, setting up automated ecommerce journeys will help you engage subscribers at exactly the right moments in their buying cycle. Because these emails are so personalized and triggered by unique customer actions, the chances of engagement are higher, meaning more sender reputation points for you.
Abandoned Cart
Abandoned cart email journeys trigger when a customer adds a product to their cart but doesn't complete their purchase. Sending them a reminder to return to their cart is a great way to recover potentially lost revenue, while also getting high engagement. According to research done by Business Insider, abandoned cart emails sent within three hours have a 40% open rate and 20% click-through rate!
Browse Abandonment
The sister to abandoned cart email journeys, browse abandonment emails trigger when a customer has viewed products on your website but hasn't added items to their cart. According to SaleCycle, the average open rate of browse abandonment emails is 37%, with 14% of opens clicking through, and 11% of clicks converting to a purchase. With some decent store traffic, this automation can have a significant impact on your revenue and sender reputation.
I Love Ugly keeps their browse abandonment email simple and straightforward, with personalized copy including their customer's name, a CTA to shop, and direct CTAs to add items that have been browsed directly to the cart. By making it super easy for customers to jump back into shopping mode, the chances that customers will click through are increased, benefiting both revenue and deliverability.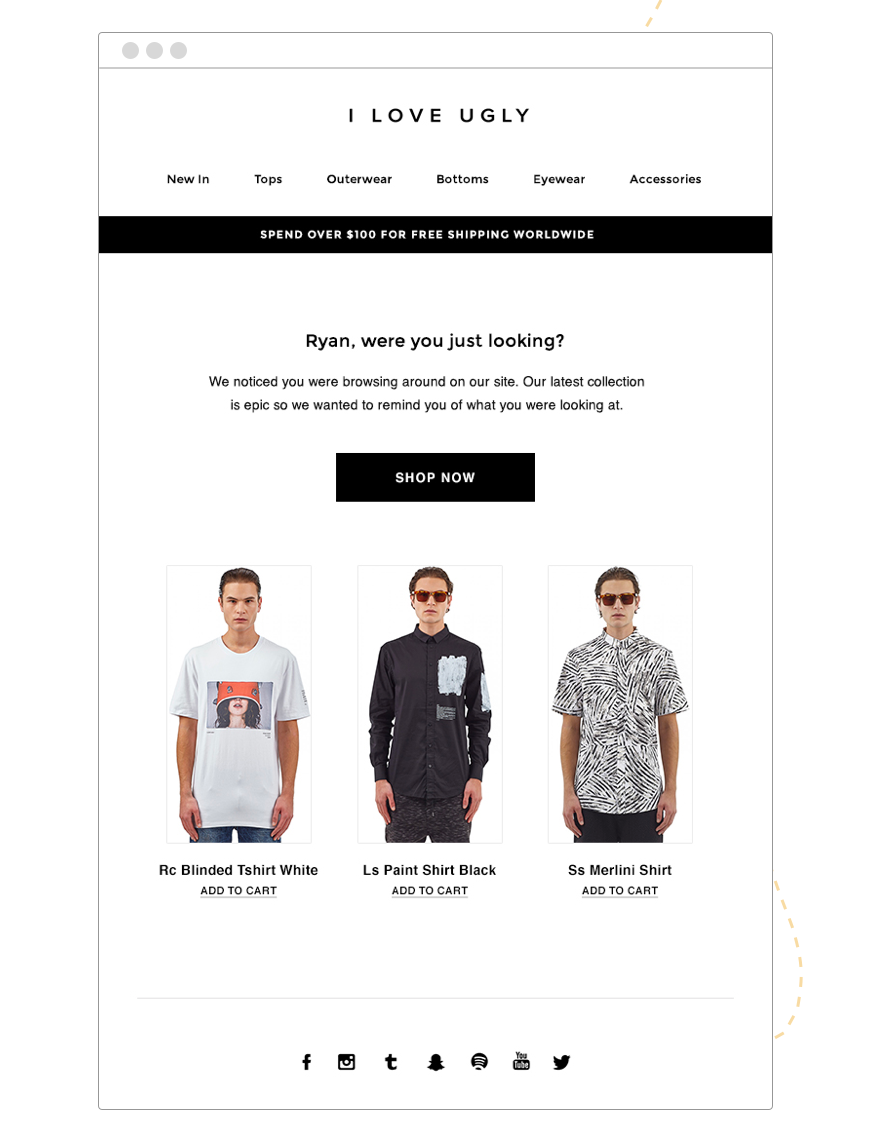 Wrap Up
It's no secret that the key to deliverability is a smart email strategy that helps you send good emails your subscribers consistently engage with. By leveraging automated email journeys, you're optimizing emails for engagement, and as a result, strengthening your sender reputation.
Want to dive deeper into deliverability and how you can improve your current strategy? Download our latest guide to email deliverability below: