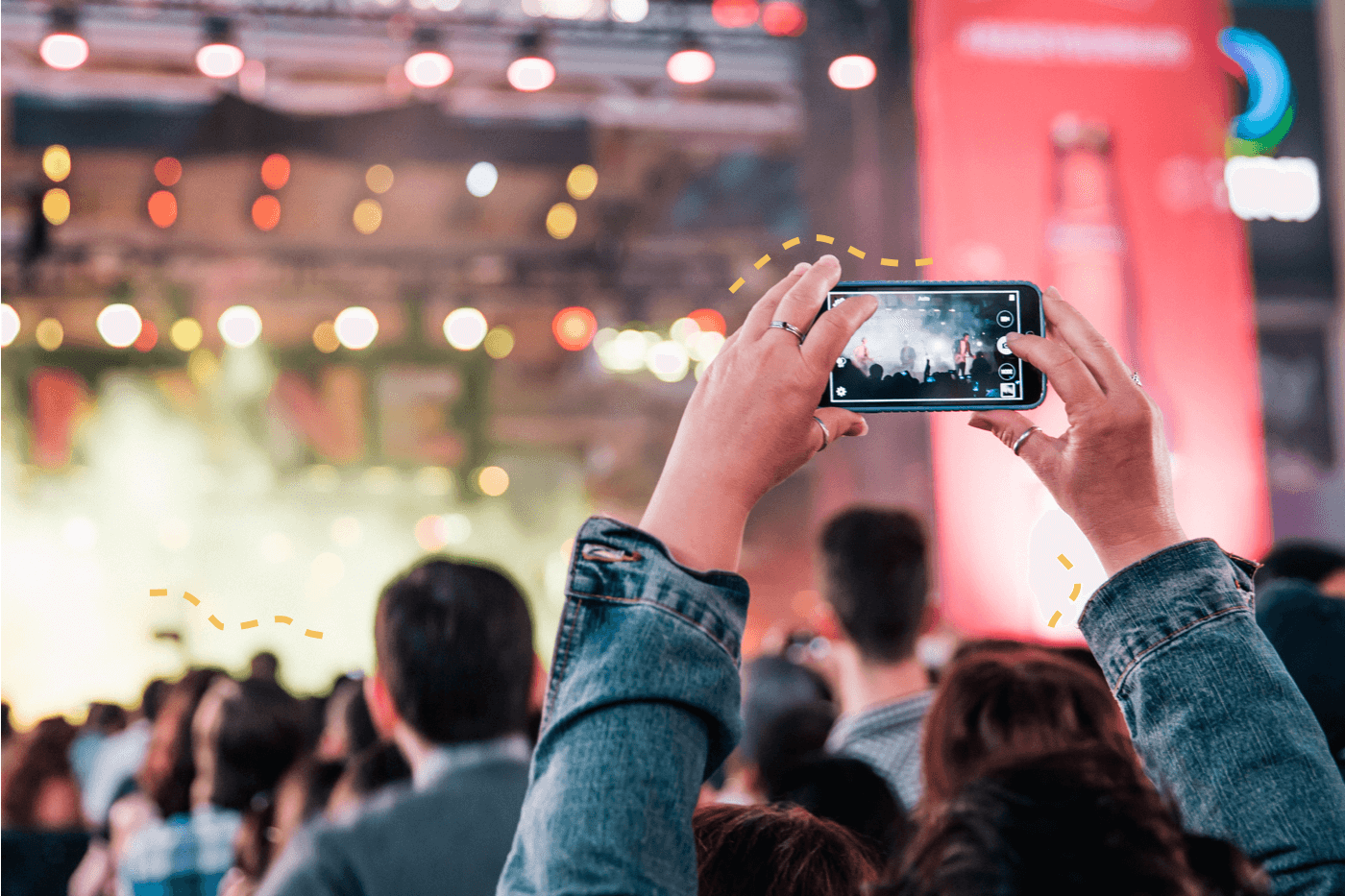 After Eventbrite's acquisition of Ticketfly and launch of Eventbrite Music, many brands are looking for a new ESP to step up their email marketing game. If you've grown accustomed to using Ticketfly's email marketing tool, this post will walk you through the differences with Hive and how to send your first campaign.
Here's a quick recap of your options in TicketFly:
Your first step is to configure the basics of your campaign. You have a set of preformatted templates to choose from, a sender email address, subject line, custom graphic, link, and space to add a bit of custom HTML.
After you've got the basics down pat, you choose the attendees you want to email by All Members, Genres, Member Groups, Events, and Top Fans. Lastly, you can preview your campaign, send a test, schedule, or send immediately.
In Hive, your first step is to choose the segment you want to send to - you're able to import event, artist, genre, venue, and location segments from Ticketfly. By choosing your audience first, you have the opportunity to make sure you're specifically crafting your campaign with the recipients in mind.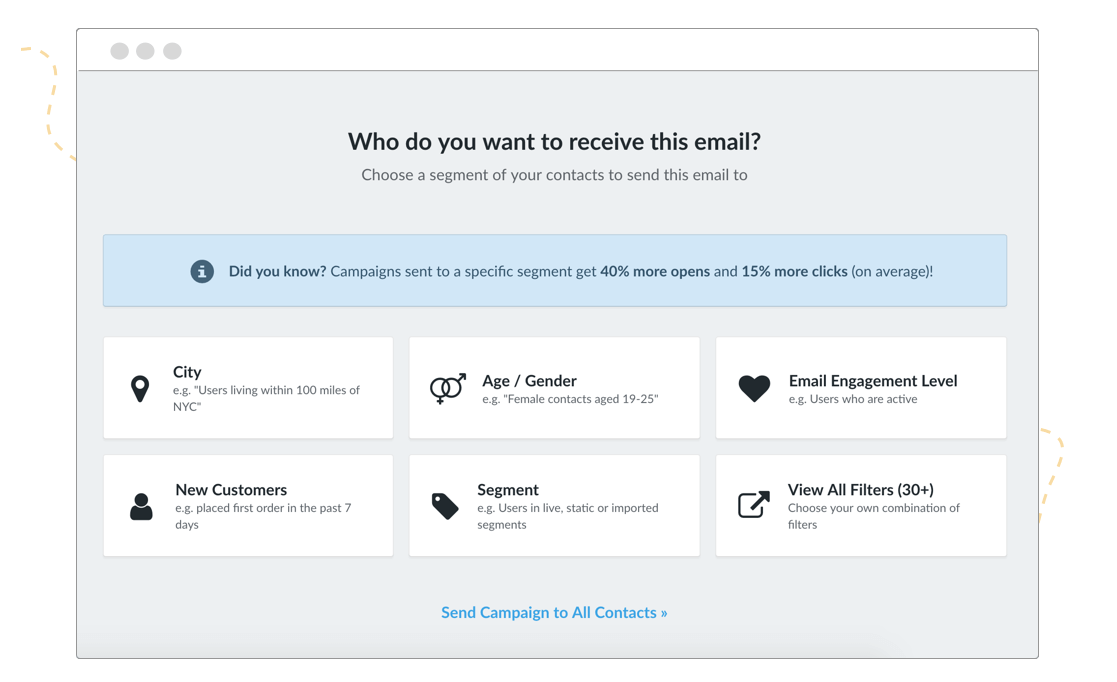 Once you've set up your recipients, you can input basic campaign details like sender name, campaign name, subject line, preview text, and time to send.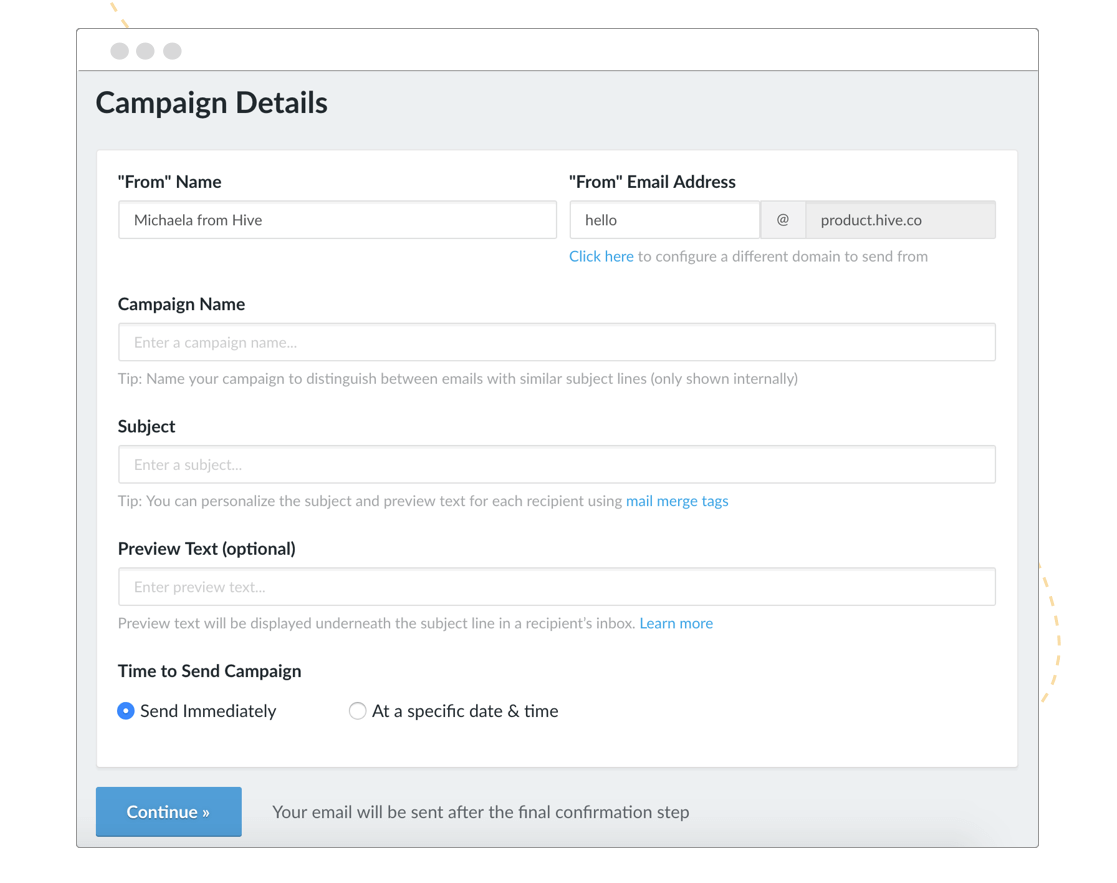 Next up, your template. In Hive, you can fully customize your template. Background colours, fonts, format, images, links, social icons - there's a ton of flexibility in what you can add.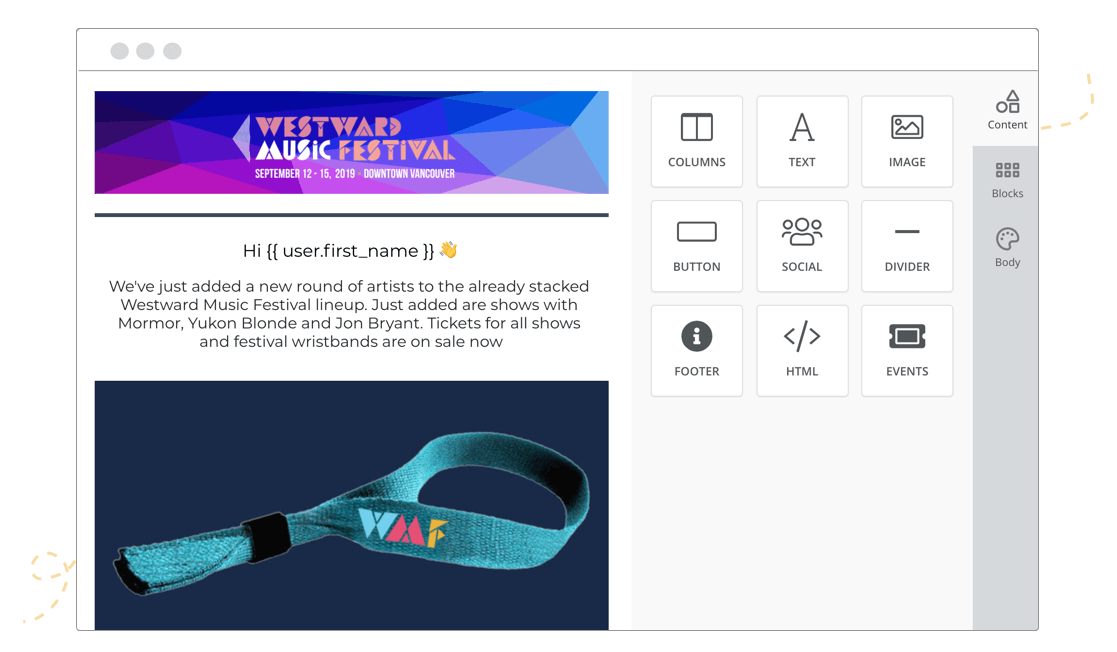 After you've created your template, you can preview and send a test email.
Last thing - before you send your campaign, you're given deliverability recommendations specific to each campaign. These help you optimize your email to ensure the best inbox placement.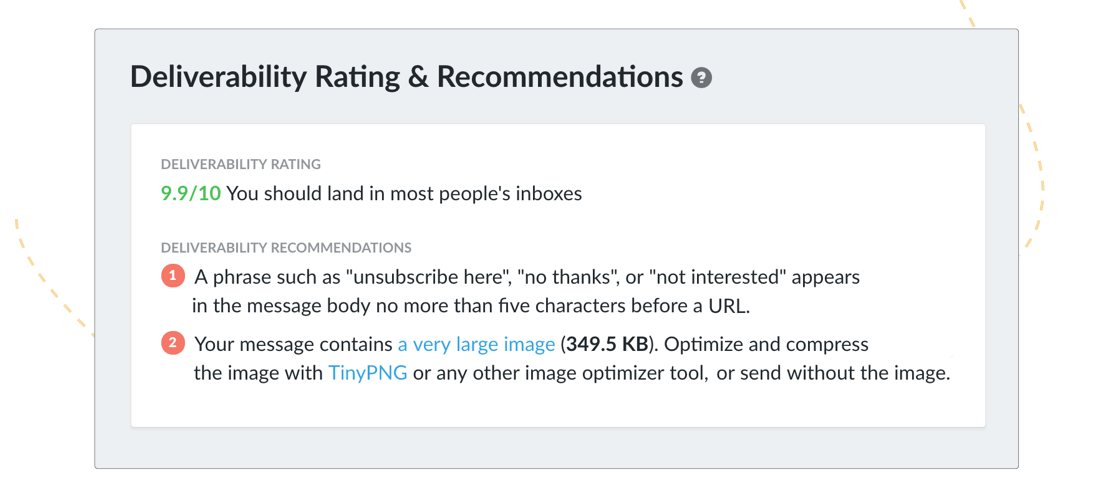 Now all that's left to do is click send!
Moving Your Event Email Marketing from Ticketfly
With Hive, you get the flexibility of sending to specific segments based on which events they've attended, like in Ticketfly, while being able to more fully customize your campaigns.
Moving your event marketing and thinking of making the switch to Hive for email? Get in touch with us for a demo here.