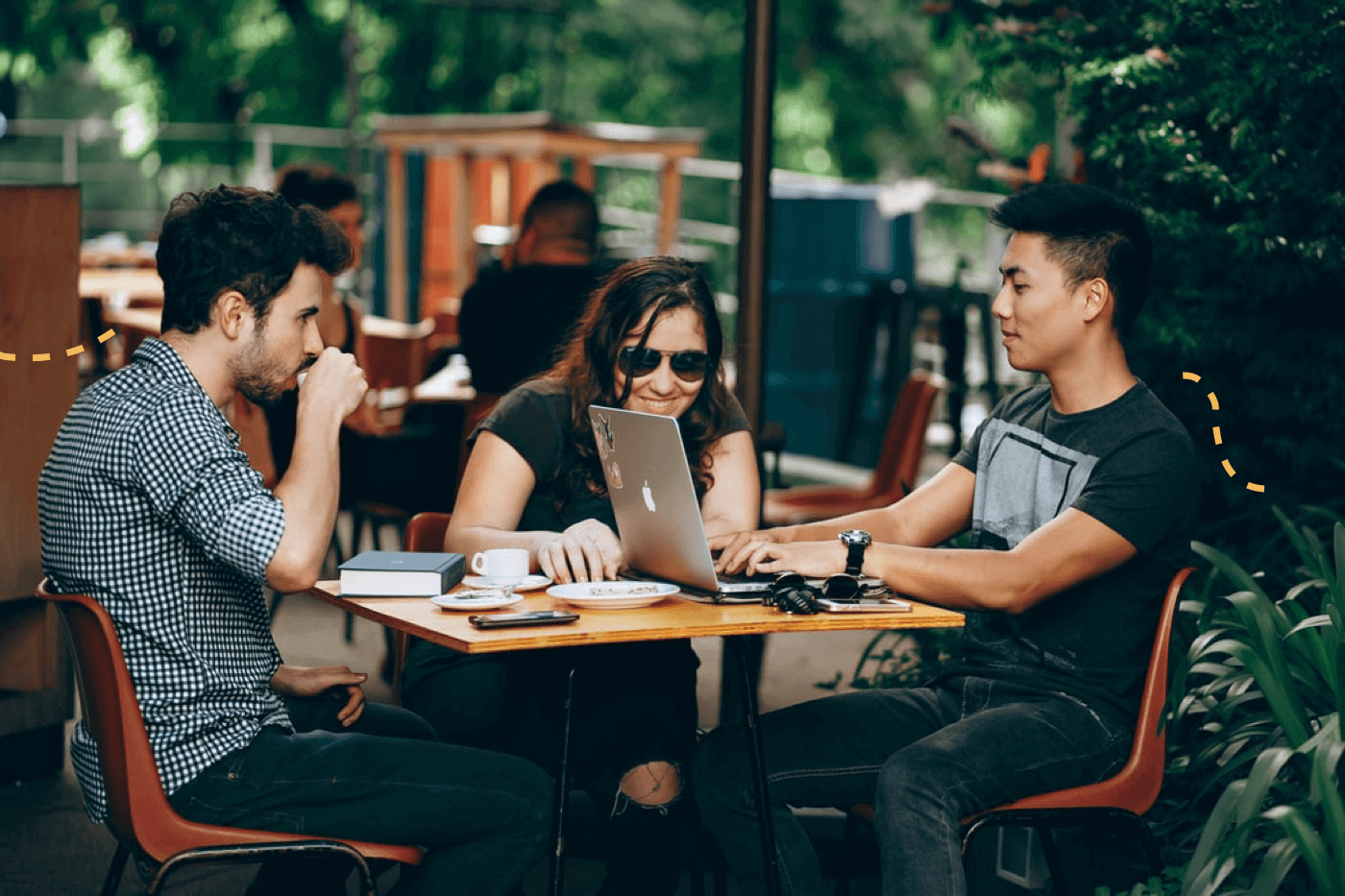 Growing your list is the first step of creating an email marketing strategy that converts! You can't send emails or SMS without having a list of people to send too right? Most people think of conventional ways to grow your list using popup forms, exit intent, and landing pages, but not enough people are thinking about using contests as a foolproof way to get more people signed up. Who doesn't love the possibility of getting free stuff? Let's dive in!
Why you should be using contests to grow your Shopify store
If you want to grow your list with engaged subscribers that want to hear from you, you need to set up a contest!
Using contests will grow your list
Contests are a great way to build your list because you're using the audience you've already built through your social media platforms. Not only are customers' more likely to enter because they're interested in the possibility of winning, but you're getting higher quality sign ups because you know they're interested in what your brand has to offer. Your contest entrants are the creme of the crop in terms of engagement. They've already told you they like your brand, already follow you on social media, and actually are interested in your products. They're more likely to engage with future Shopify email campaigns and are more likely to convert since they already have an interest in your product. Make sharing your email one of the requirements for entry and you'll see your email list grow in no time.
Make sure you're using an ESP like Hive that has built-in contest features at no added cost. Your subscriber list will automatically update with customer entrants so all your data's in one place, and your contest is super easy to set up. More on that later!
With contests, you can gain insight into what your customers like
It's not always about the quantity but the quality of the subscribers on your list. Contests are not only a foolproof way to add highly engaged subscribers to your list, but they have the added benefit of telling you a lot about your customer base. For entrants that didn't win, you already have information about what type of product they're interested in and likely to purchase in the future.
Once the contest is over, send entrants who didn't win a promo code for the product they were competing to win. Since they're already interested and engaging with your content, a little added push is all you need to make a sale. You can also send entrants an email campaign once you launch your next contest so they can be the first to enter. Since they've entered a contest once and like your products, they're likely to enter another contest from your Shopify store.  
How to run a contest through Hive
Contests are great, but how do you build one? The first step in setting up your contest is making sure you're using an email marketing platform that has all the contest features you need so setting up is as seamless as possible. While Shopify has a built in email platform, the features are limited and you would need to use a separate platform to set up your contests. But with an ESP like Hive, all your data syncs into one place, and you have the ability to nurture your relationship with those new subscribers, and the flexibility to re-target them with future campaigns.
Once you're in Hive, add your contest details, including Title, Description and Start/End date. The start date will be when your contest goes live, and the link will become public for entrants. Once you've filled in the details, you'll be able to see what your contest will look like to entrants!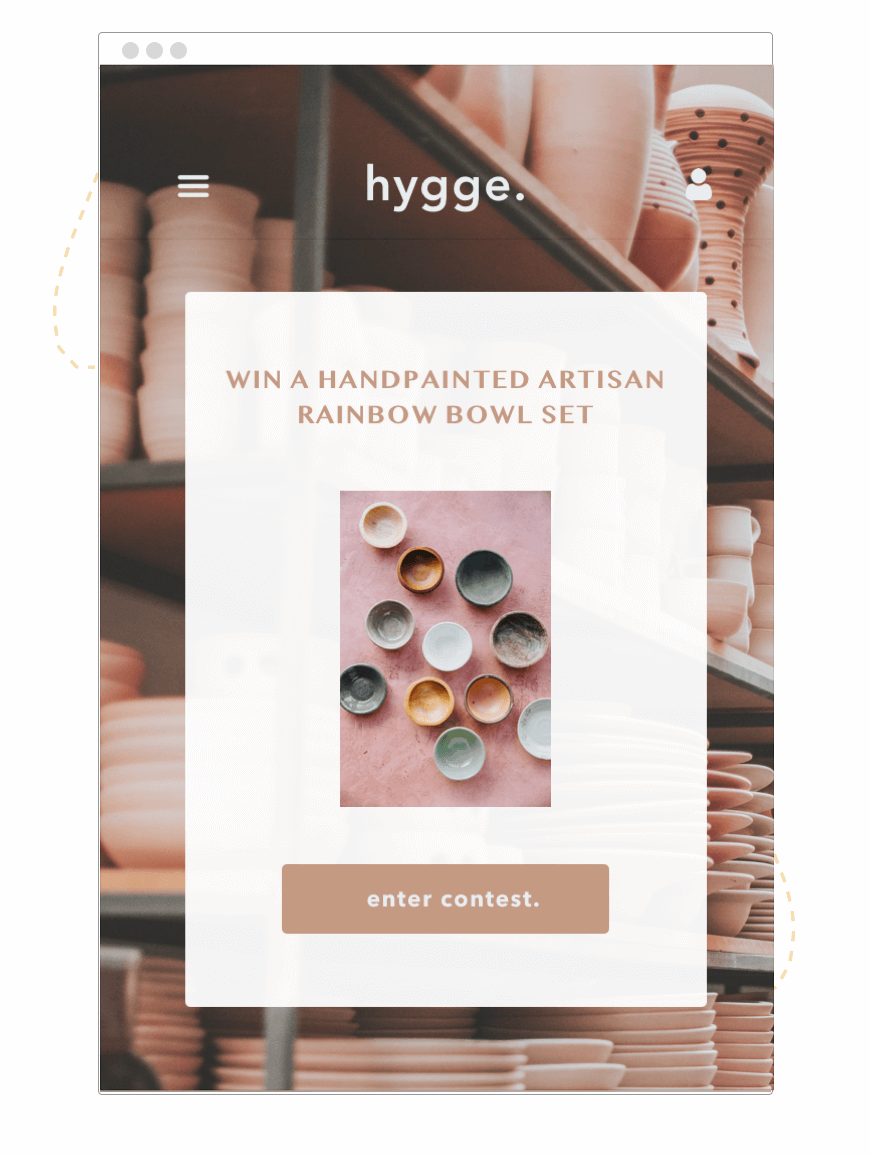 Next, you'll choose the type of contest you want to set up. Either a checklist where all the steps show up on one page, or a multipage contest.
Then you'll choose what steps the entrant can take to gain more entries. You can re-order the steps and also change how many entries each step can have.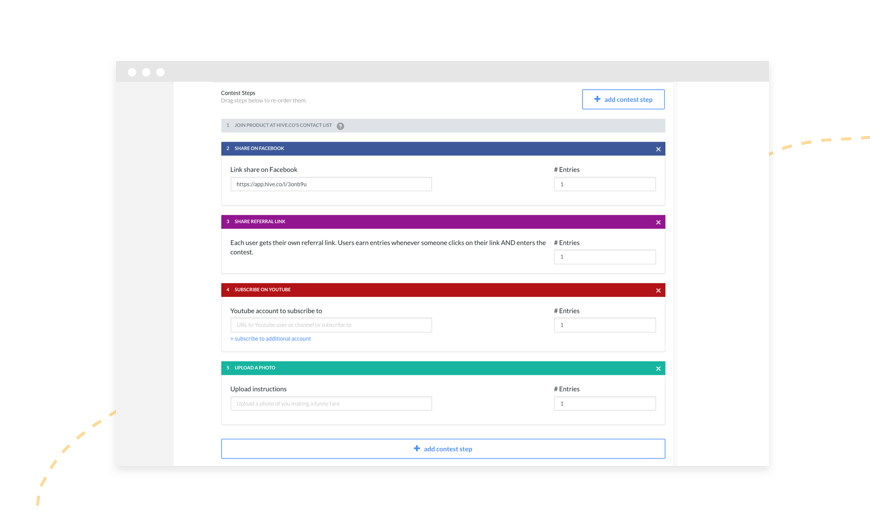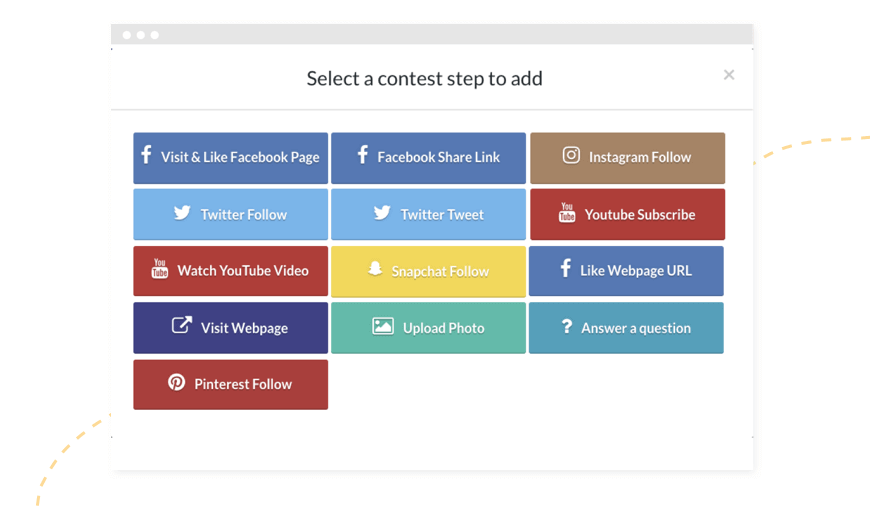 Once you've saved your contest, Hive will automatically create an automation that will automatically send a "Thanks for entering" email upon entry.
Lastly, it's time to share your contest! Link to a spotlight page on your social media, or embed the contest directly into your website.
Wrap up
Having a list of quality engaged subscribers is the first step of having a strong email marketing strategy. To really grow your Shopify store, you need to use all the tools in your toolkit, including contests! They're the most underrated, but one of the best ways to build a list with highly engaged subscribers that are most likely to convert. With an email marketing platform that has contests built in (like Hive), setting one up and growing your list is easy as pie!