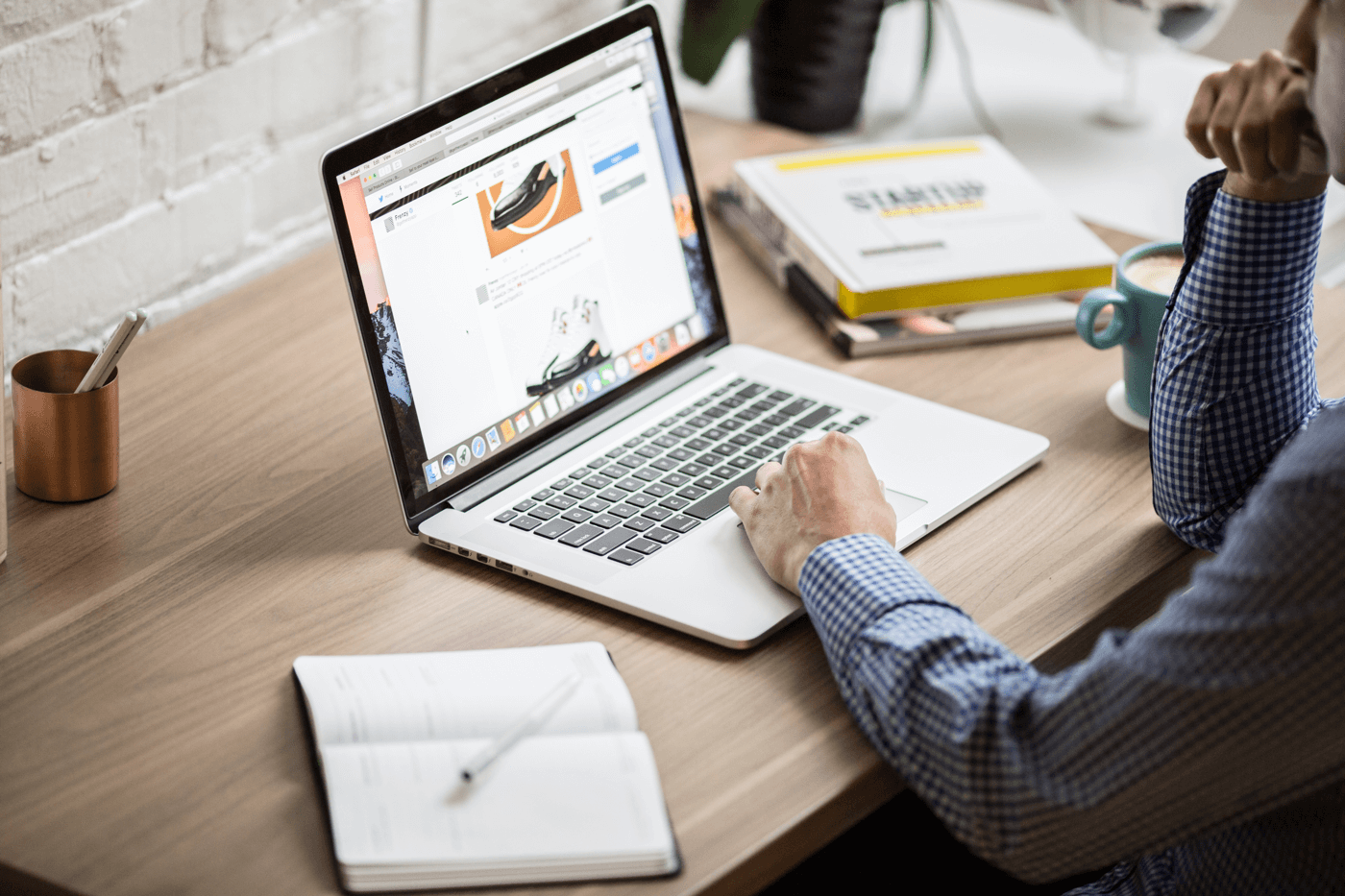 Whether for a personal email or a marketing campaign, we've all sent out an email and thought 'oops!' immediately after hitting send. The good news is, everyone makes mistakes. And the even better news is, if you recover from your oops well, you can show customers the human side of your brand and build a stronger connection with them.
Here are some examples of how brands with clever email marketing teams recovered from some common mistakes:
1. Fab: Oh Hi!
After sending out an email with just a cat image (that's right, just a cat image), Fab recovered with two cat puns, a cute image (pretty hilarious), and a generous offer. One of the best ways to get over an email marketing blip is to 1) apologize quickly and 2) offer an apology coupon.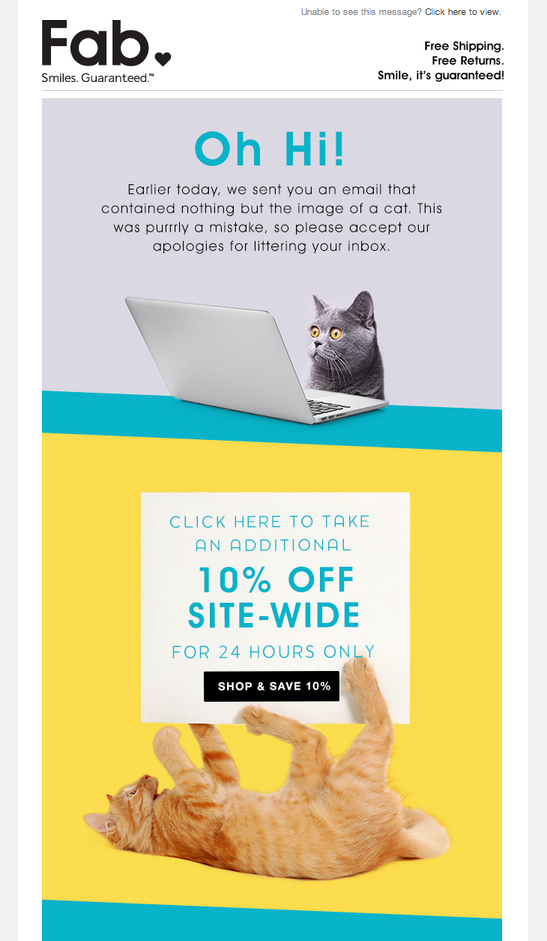 2. Caskers: Typing While Drinking is Hard
When Caskers accidentally sent out a back in stock email for a product that was not back in stock, they quickly followed up with an email containing 1) some funny, relevant copy (for those of you who don't know, Caskers is a liquor brand) and 2) limited time only coupon codes that were equally clever. We'd be surprised if Caskers didn't make more sales here than they would've without the mistake.

3. Links London: Oops, we're sorry!
Links takes full ownership for their oops with this simple apology email and coupon code. Sometimes, straightforward is the way to go when you feel you've inconvenienced your subscribers.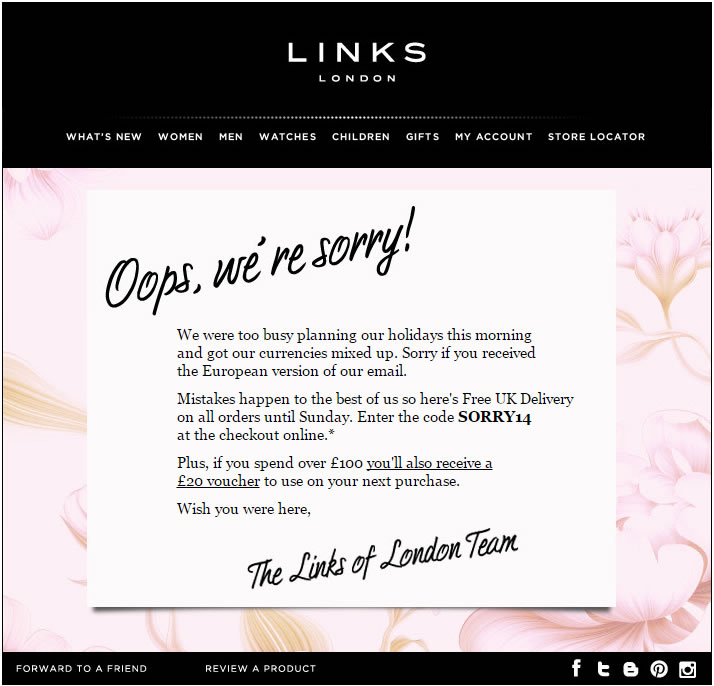 4. Friendly's: We Really Dropped the Ball
Friendly's does a great job of explaining exactly what caused their oops - a technical error that prevented the coupon from being sent in their email. They include a picture of dropped ice cream (which everyone can sympathize with) and correct the mistake with an apology as well as the original coupon.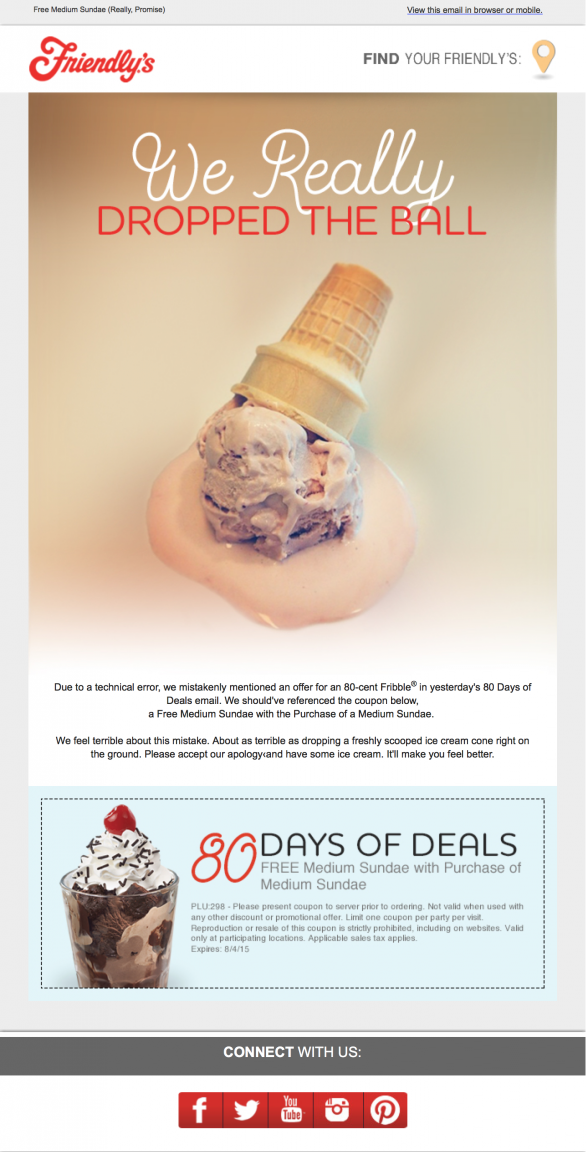 5. Dorothy Perkins: We're Sorry!
When Dorothy Perkins sent an email with an invalid offer, they quickly rectified it with an apology and a sweeter deal - 20% off everything in their online store.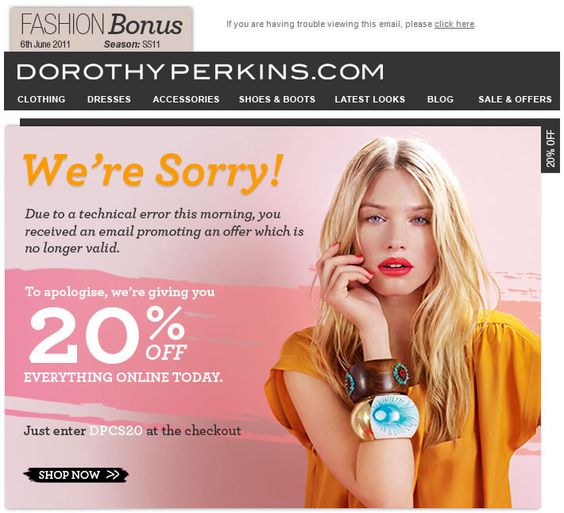 These brands all reacted quickly to their mistakes, making sure to own up to them right away. It also doesn't hurt that they all included the same or even better deals than what were in their original oops. If you follow in their footsteps after an email blunder, you're sure to be absolved in the minds of your subscribers, and may even be seen a little more favorably because of your smooth recovery!