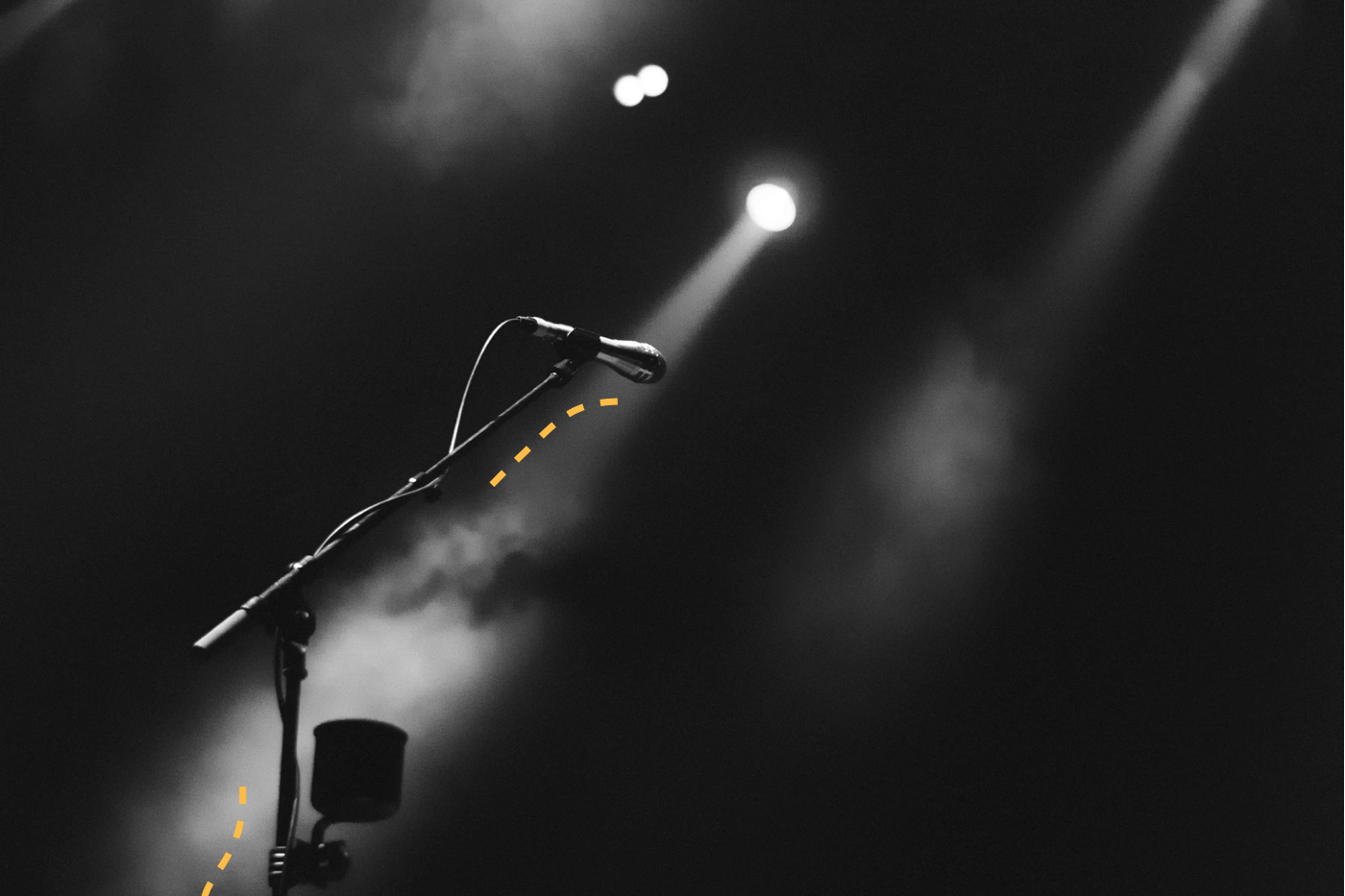 It's an important time to keep attendees informed about how you're responding to COVID-19. Your attendees are probably looking to hear from you about the status of events they've bought tickets to, whether that's a concert, festival, or other large gathering, and what your current plan is and how it will evolve. The best thing you can do right now is keep fans in the loop!
Many of the event organizers and promoters we work with have sent out great emails in response to COVID-19, and we thought it would be helpful to share some best practices and helpful links. If you're looking to send out an email update re: COVID-19 in the next few days, here are a few things to consider.
How to Update Attendees on the Status of Upcoming Events
With health officials recommending social distancing to prevent the spread of the virus, your attendees are likely wondering if upcoming events are still running. Whether you've decided to postpone nearing events or implemented further sanitation rules, best practice is to send out two types of updates: (1) from your main brand sharing your general plan of action and (2) artist/venue specific emails updating attendees on the status of specific upcoming events.
Related: Hive's COVID-19 Relief Services
This email from Brooklyn-based music venue Avant Gardner does a great job of letting attendees know of postponed events, while setting expectations for what may happen in the future.
When creating your email template, remember to include:
A link to your upcoming events for attendees to check on the status of shows
Links to your social platforms, especially if you plan to provide timely updates
Ticket exchange/refund policies (i.e. honoring tickets for later dates, offering updated refund policies for upcoming shows to allow attendees to opt-out)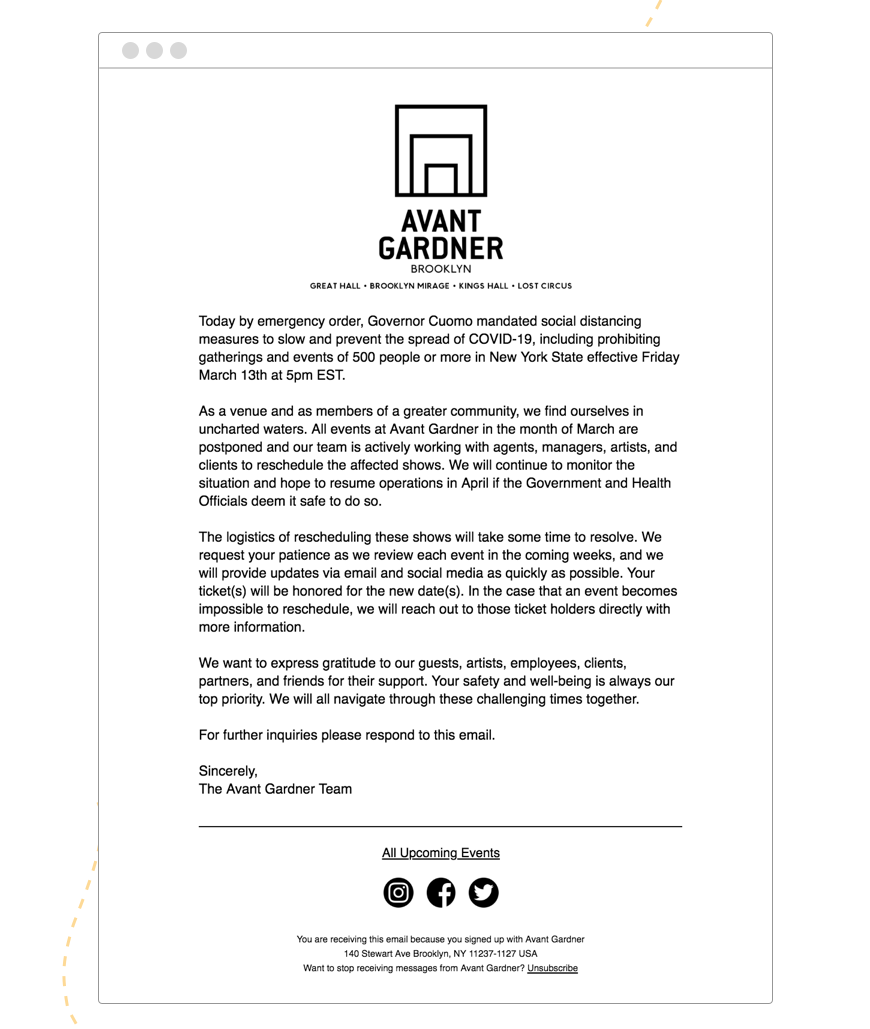 Helpful Resources to Stay Informed
The best thing you can do is stay updated on COVID-19 in order to make the most informed decisions to keep your employees, artists, and attendees safe and healthy. Here are a few trusted resource for further reading:
Although public health changes are out of your control, you have the power to keep communication lines open with attendees, continuing to provide them with the most up-to-date information as you make decisions regarding your events.