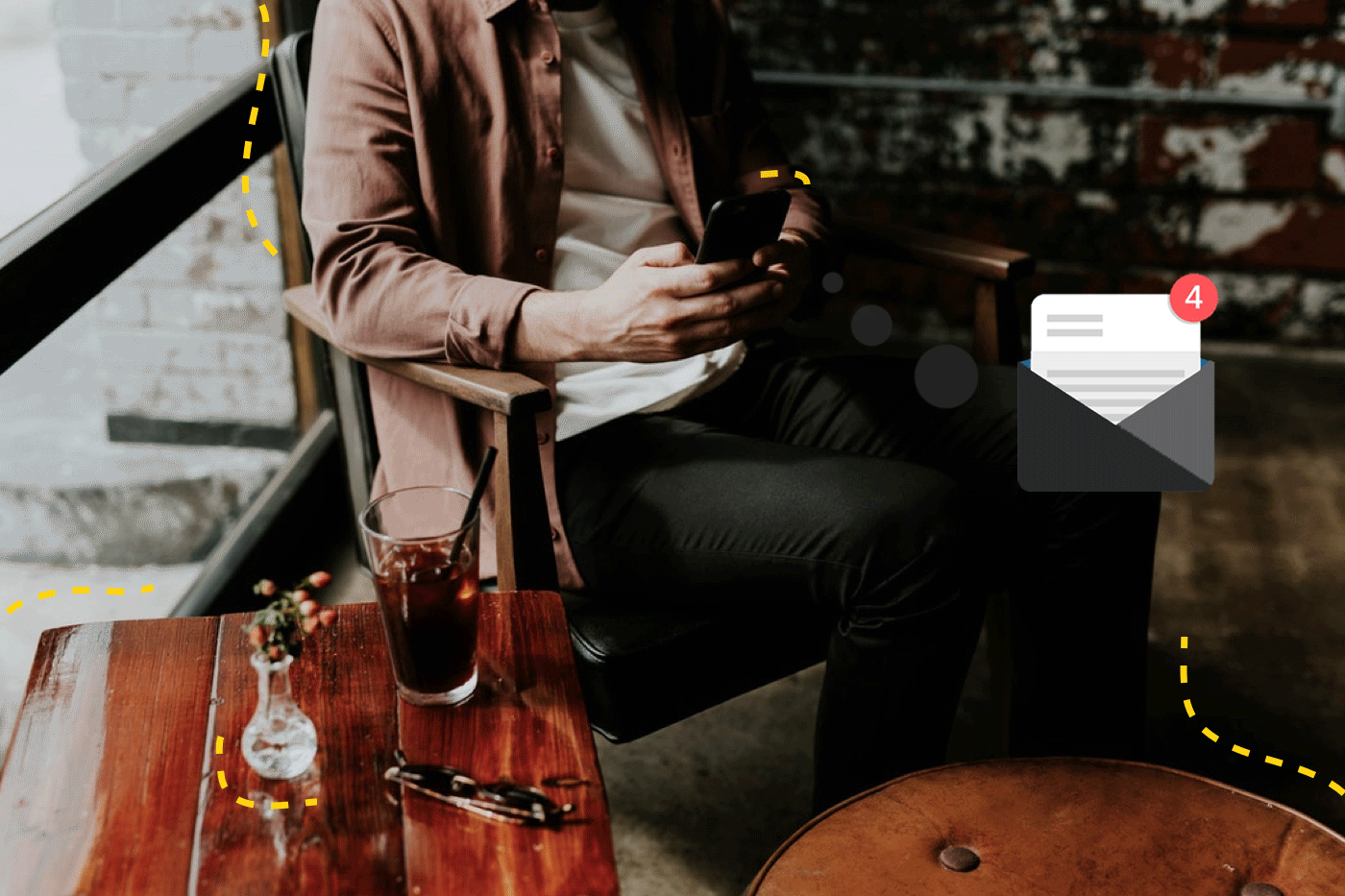 Customers are looking for more than an email from you - they're craving memorable experiences through the way they interact with your brand. According to a 2018 interactive email study, over 69% of customers prefer GIFs over static email, and brands who've recognized this shift in preferences have seen 3x more conversion compared to traditional static content.
With the email design landscape shifting towards interactive content, it's time for you to step up your game - and what better way to do that than with GIFs. Let's jump in to some well-executed GIF emails to get those ideas flowing 💡
WealthSimple Roundup
In their latest announcement, WealthSimple introduced their new Roundup feature and attracted our attention with this magnetic GIF. Not only did it leave a lasting impression - the GIF was hyper-relevant to their messaging, making this a great example of thoughtful design.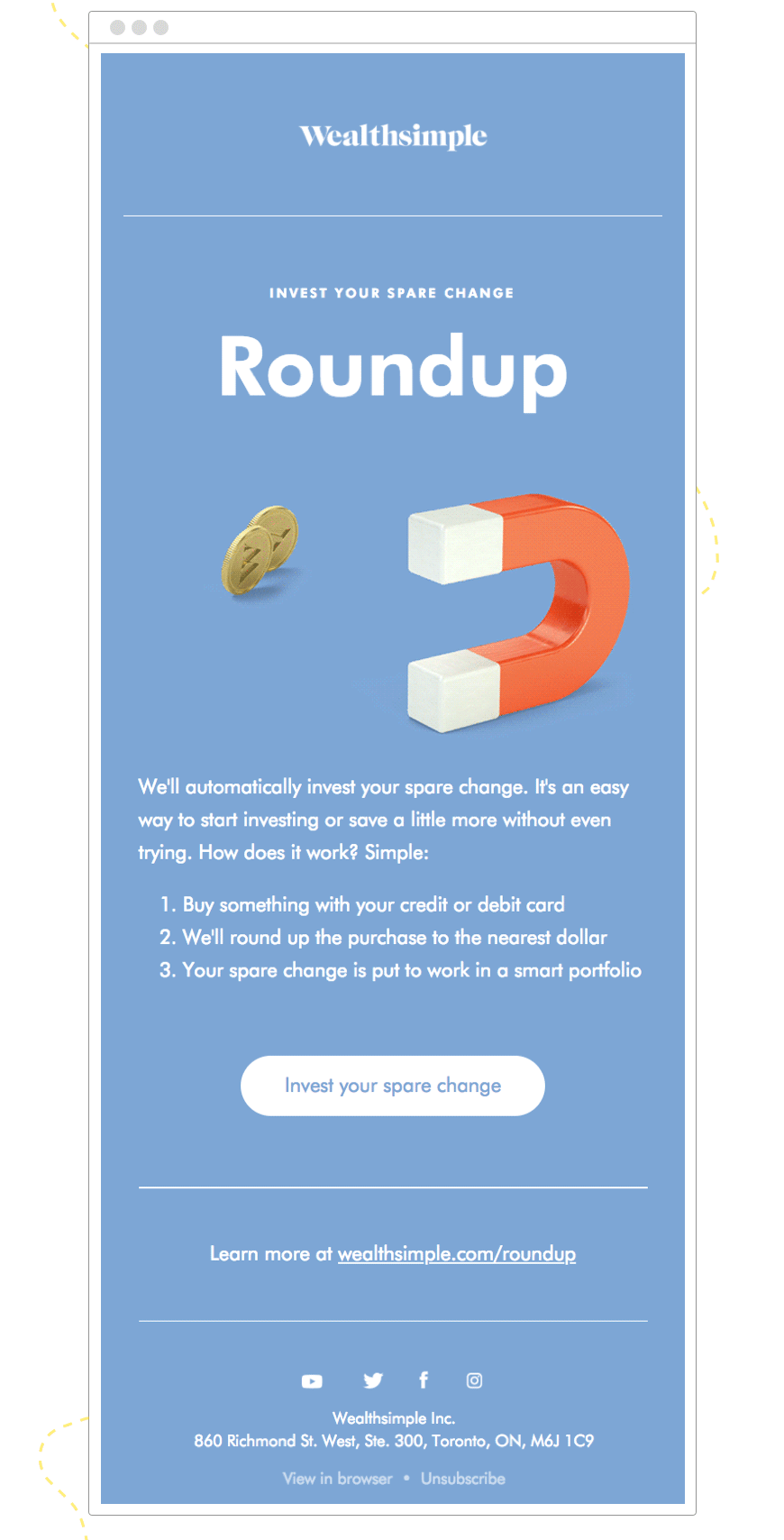 UberEats' New Delivery Fees
While we're on the topic of new features, UberEats recently launched flexible delivery fees with a captivating product update email. They strategically used gifs to emphasize the new feature, so it stood out (or literally popped out) of the app.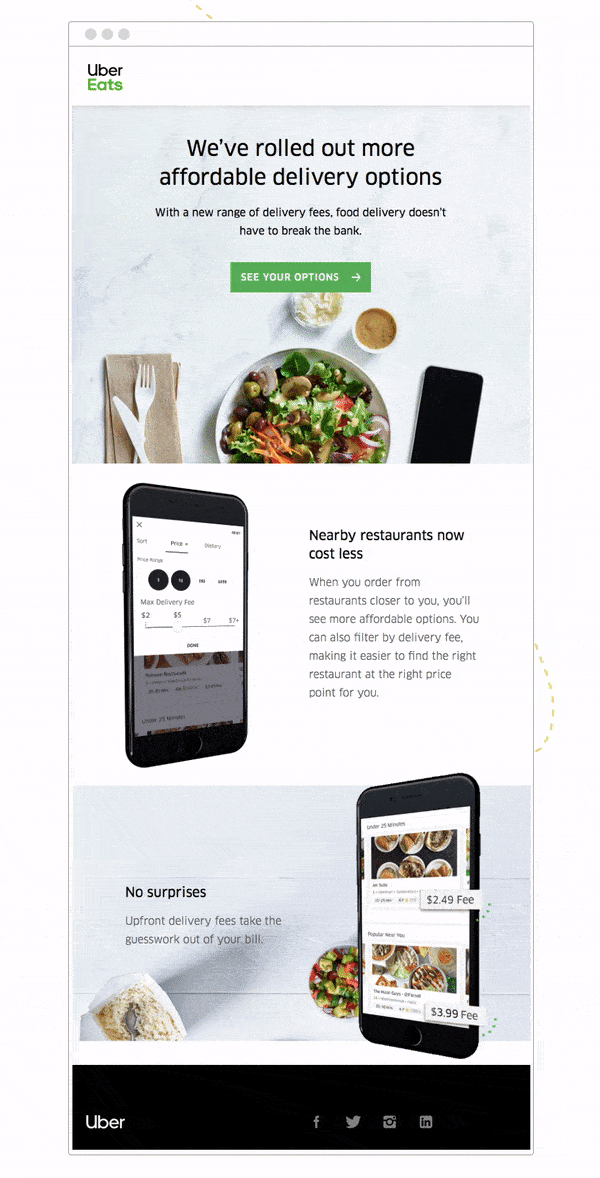 Tinder Like a Pro
Tinder makes the list with their email giving pointers on perfecting your profile. Each tip is paired with a GIF in a casual hand-sketched style - suiting their young adult demographic perfectly, both in visual design and by capturing their shorter attention spans.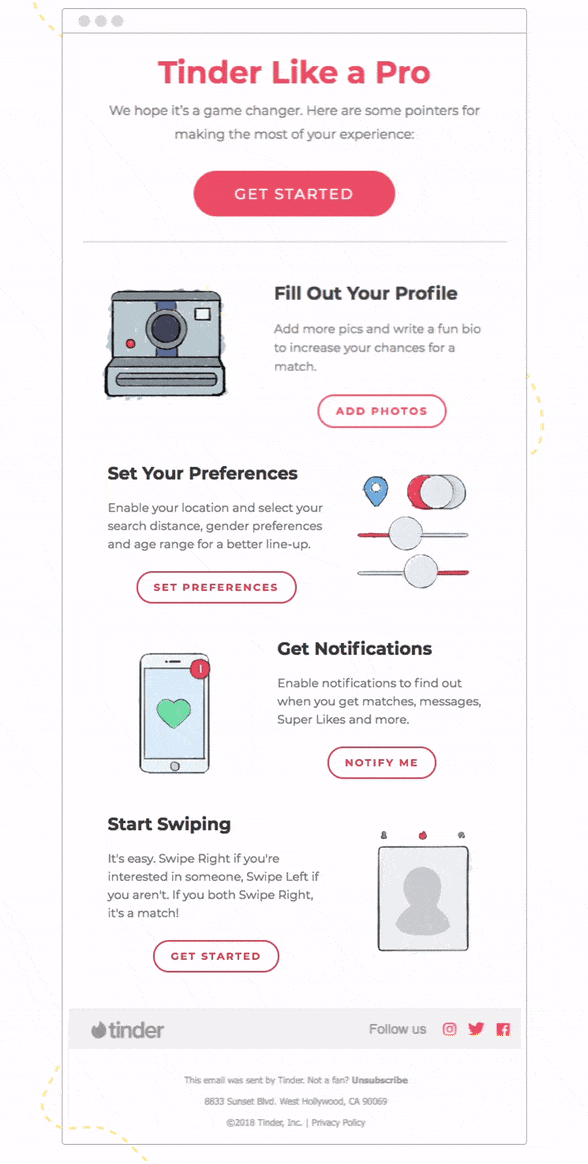 Moo's Roll the Dice
Moo entices customers to play a game - a pretty effective way to drive click-throughs if you ask me (when was the last time you turned one down?). They've kept the email simple, with most of the emphasis on the hard-to-miss hand and the 'Roll the dice' CTA. Clicking the button brings you to their website where you see what number you've rolled on the dice. How fun is that 🎲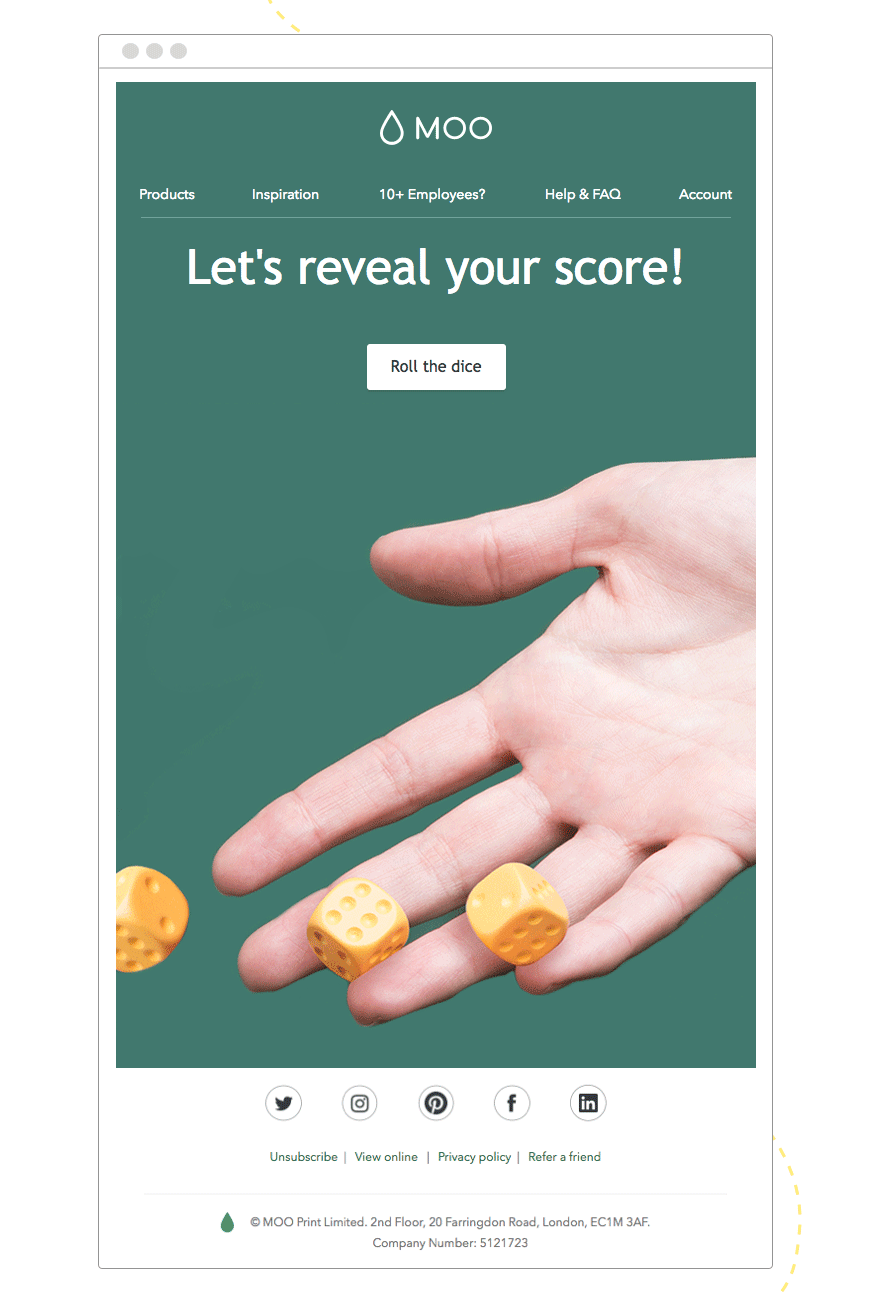 Get GIF'ing
It's time to GIF up your next email and capture the attention of your customers! Curious about other ways you can make your emails interactive? Check out 3 Interactive Email Ideas To Help You Drive Customer Engagement for inspo 💌