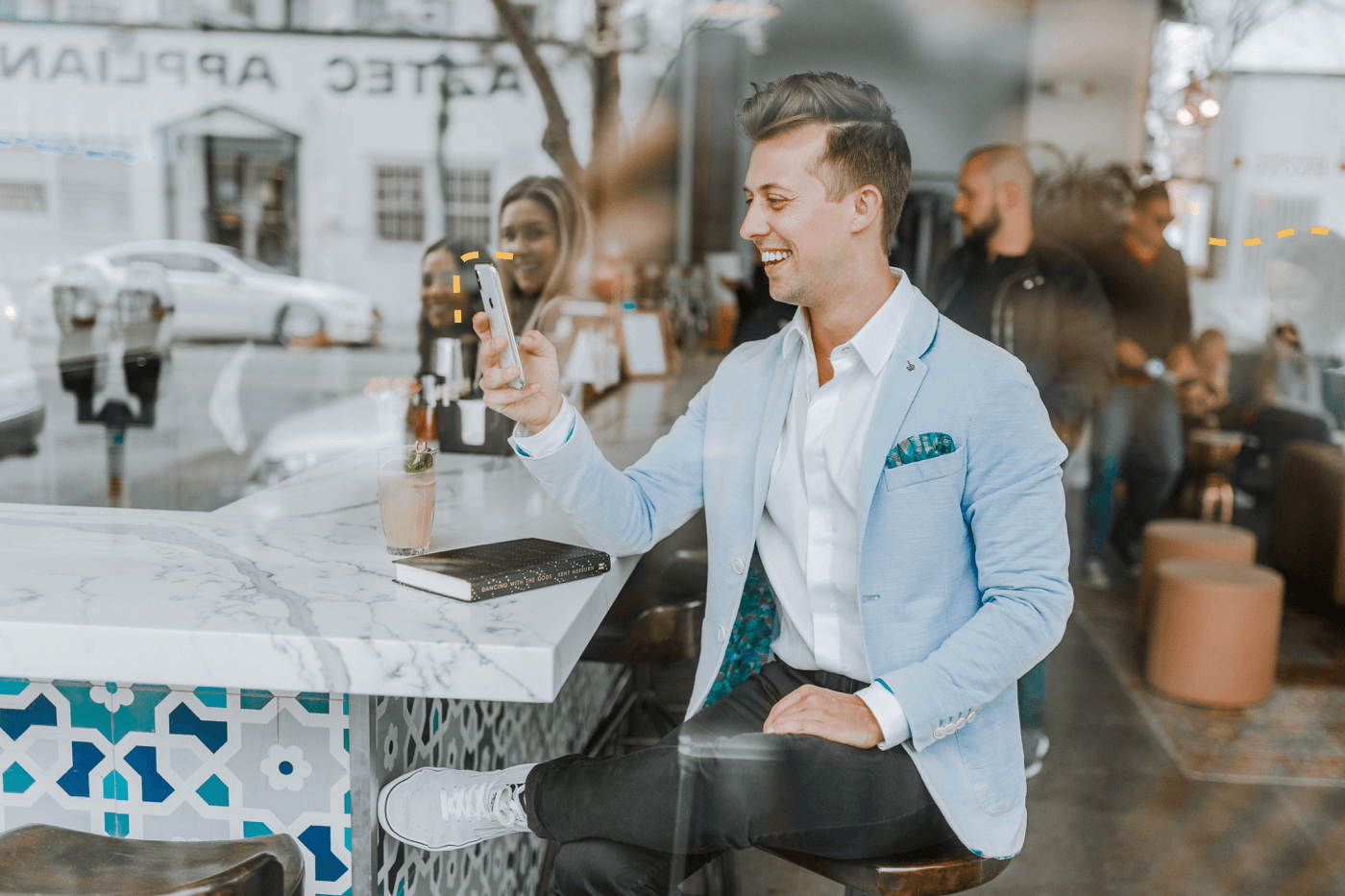 We all know that email marketing is one of the biggest drivers of ROI (for every $1 spent, you get a $38 ROI), but you can make even bigger gains when you pair your email marketing with a strong SMS strategy. SMS is a very effective way to send personalized offers, event updates (such as annual or holiday sales), or any time-sensitive offers. Think about it this way, everyone has mobile phones, and we're spending an average of 3.5 hours daily (and increasing each year) on them. Emails are an amazing way to generate leads, gather customer data, and send interactive messages that incorporate multimedia (like gifs, images, and videos), but with a 98% open rate you can't deny the benefits of adding SMS to your omnichannel marketing strategy. Let's dive in!
Use a signup form so you know exactly when your customers want to hear from you
When a customer signs up to be a part of your list, they're informing you that they want to hear from you. This is when a customer is most interested in your brand and you want to leverage the benefits of this powerful duo to turn that interest into a potential sale. Pair your welcome email with a text to increase the chances of conversion - think about it this way, it would be strange if you walked into a store and no one greeted you. It's the same for your omnichannel marketing strategy! Send your customer a welcome email once they've signed up to your list, paired with a 10% off discount code in a text to really drive sales.
Use email to build a relationship, and SMS to drive brand loyalty
SMS and email work together to bring your brand experience to your customers even when you can't communicate with them in person. They're great separately but even better together! You can use email to build relationships and SMS to secure commitment. Emails are great for sending longer messages and newsletters while texts are better for time-sensitive and shorter messages. Use emails for most messages in your campaign, and then send a text to really seal the deal.
Send an SMS to prep email subscribers for a longer email coming their way
While we usually recommend sending short succinct emails that tell your customers right away what they're getting themselves into, sometimes a shorter email doesn't do your message justice. If you're sending a really important email like a new product offering, use SMS to prep customers about what to expect from an upcoming email. Customers' are instinctually more likely to read it since it's in text form, and you've already piqued their interest for your next email.
SMS shines for quick responses and time-sensitive campaigns
Time-sensitive campaigns are where pairing email with SMS really shines. Even though most people read emails on their phone, there's no guarantee that they'll read it right away or click on your CTA, especially with how crowded inboxes get these days. If you're sending a campaign that's time-sensitive, using SMS can get you the immediate results you're looking for. The average text is responded to within 90 seconds, so combining SMS with email is perfect when you want instant results.
You can leverage insights from your email list to drive your SMS campaign
Use the insights from your current email list to send better targeted and personalized SMS. With your current email marketing strategy, you've probably collected a whole bunch of customer data that's just begging to be used. You can take these insights to personalize your SMS from day one, a big advantage since you won't have to start from scratch!  
Wrap up
Name a better duo than email marketing and SMS for an effective omnichannel marketing strategy. By leveraging both channels, you'll get better customer engagement for your campaigns and drive revenue (meaning more money in your pocket for 2021!).
Pair SMS with email and we promise you won't get left on read!