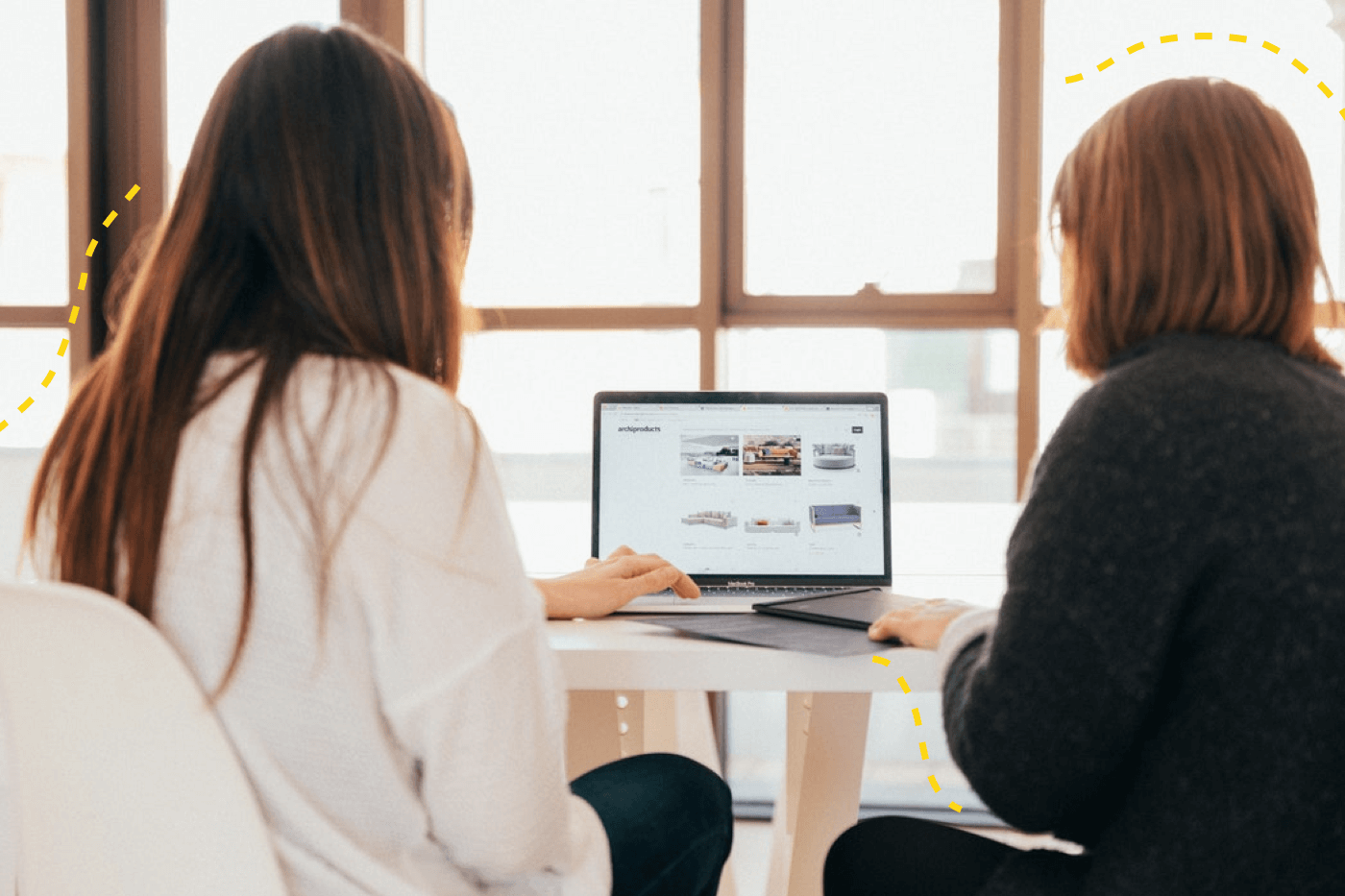 When you're a marketer, every day is a battle against succumbing to vanity metrics. Between wanting to report on numbers that make you look good, and pressure to keep higher-ups informed on high level figures, it's hard not to feel the burden of focusing all your efforts on acquisition.
Though the pressure is real, it's important to not cave in and find an effective balance between acquisition and retention. Especially when it costs five times more to acquire new customers than to retain existing ones and 40% of an ecommerce store's revenue is created by only 8% of its customers.
We've put together some retention strategies that you can focus on while also prioritizing acquisition. These tactics will give you metrics to benchmark against and improve, so you can feel good about the impact they're making.
1. Welcome Series
The best retention strategies start at the beginning of your relationship with customers. When a new subscriber opens your welcome email on signup, it sends a positive signal to ESPs that the subscriber opted-in to your list. Bonus: getting subscribers to open your welcome email increases your chances of landing in the inbox over time, which is a top priority for retention marketing. The more your emails are seen, the more likely a customer is to stick around and make a second purchase!

Rapha's email includes two main CTAs - one at the top and one at the bottom for subscribers who scroll through the entire email.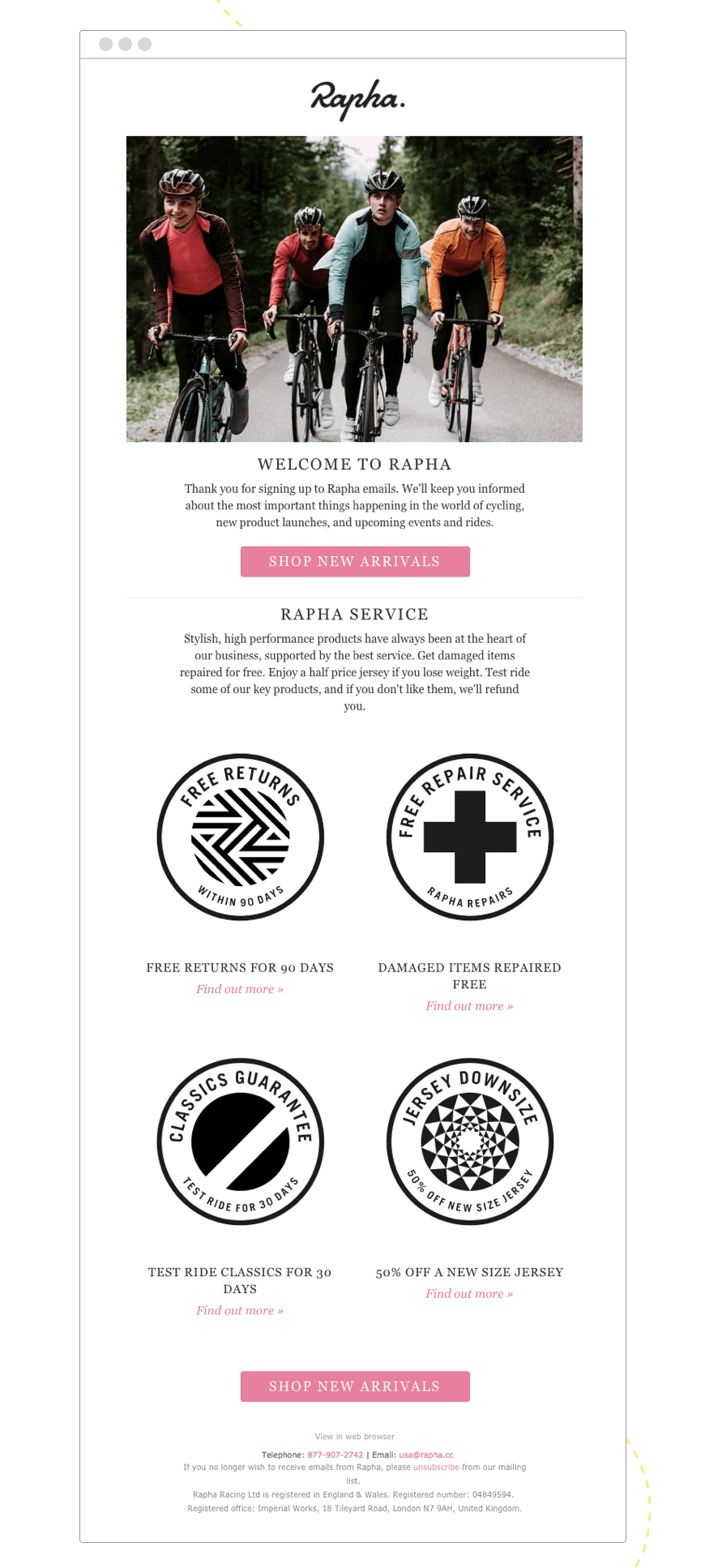 For more advice on creating a welcome series, check out this post: Step-by-step Guide to Creating a Welcome Series.
2. Educational Drip
In order to encourage long-lasting affinity for your brand, you can offer subscribers more than just sales emails. Think about your niche and the unique insight you can provide customers in that space - whether you're big on environment-friendly products, experts in fishing, or beard grooming connoisseurs.
Beardbrand's welcome series includes an entire educational series, showing customers that they're experts in their field and have more value to provide than just products.

3. New Customer Thank You
A simple, personal-feeling thank you can go a long way - when's the last time you received a thanks for buying message that made an impact?
By making things a little more sincere and showing customers you're seriously grateful for their purchase, you're guaranteed to stand out from competitors and be top of mind the next time your customer is in the market for the products you sell.
Warby Parker shows customers they care by thanking them for their purchase and soliciting feedback to make the buying process even better.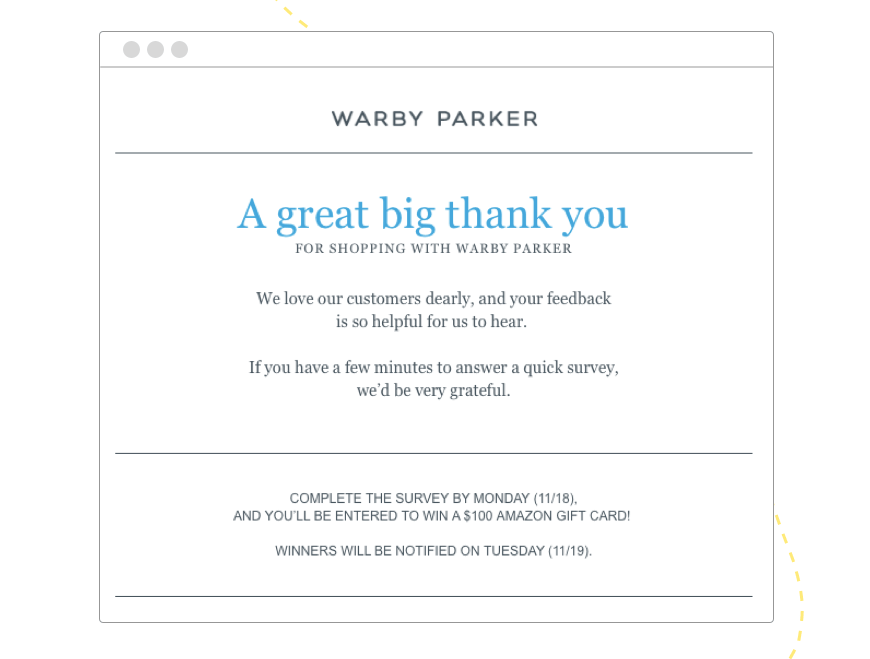 4. Loyalty Program
81% of consumers say rewards programs make them more likely to continue purchasing from a brand. Rewards programs like Smile.io are an awesome way to give your customers additional incentive to keep purchasing from you. By linking your email provider with your rewards program, you can update customers on their point balance, remind them when they're close to the next reward, and send VIP customers exclusive deals.
DSW hyper-customizes their emails to let customers know exactly how much they need to spend to receive rewards.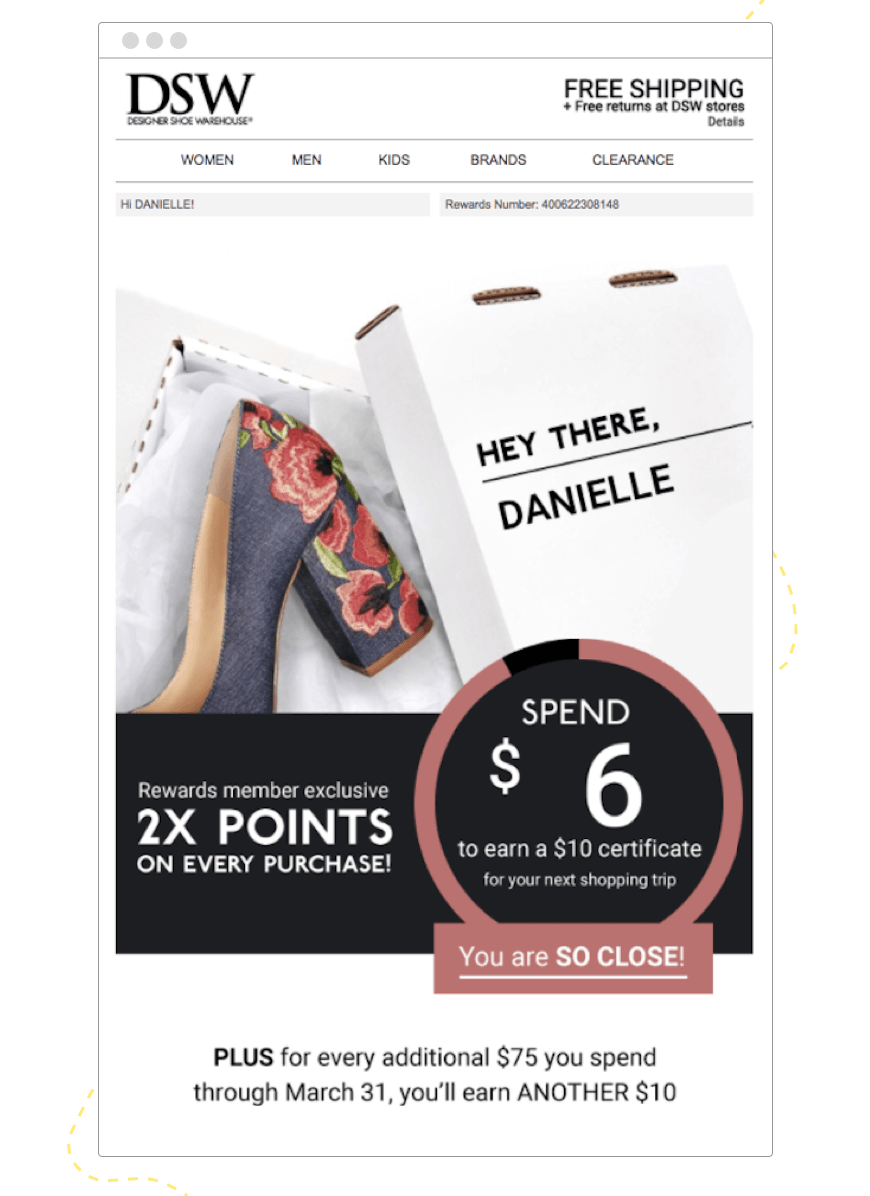 Time to implement!
Your current acquisition plan has the potential to work hand-in-hand with these retention strategies - when you're putting so much work into growing your base, you want to make sure you're incentivizing them to stick around too!