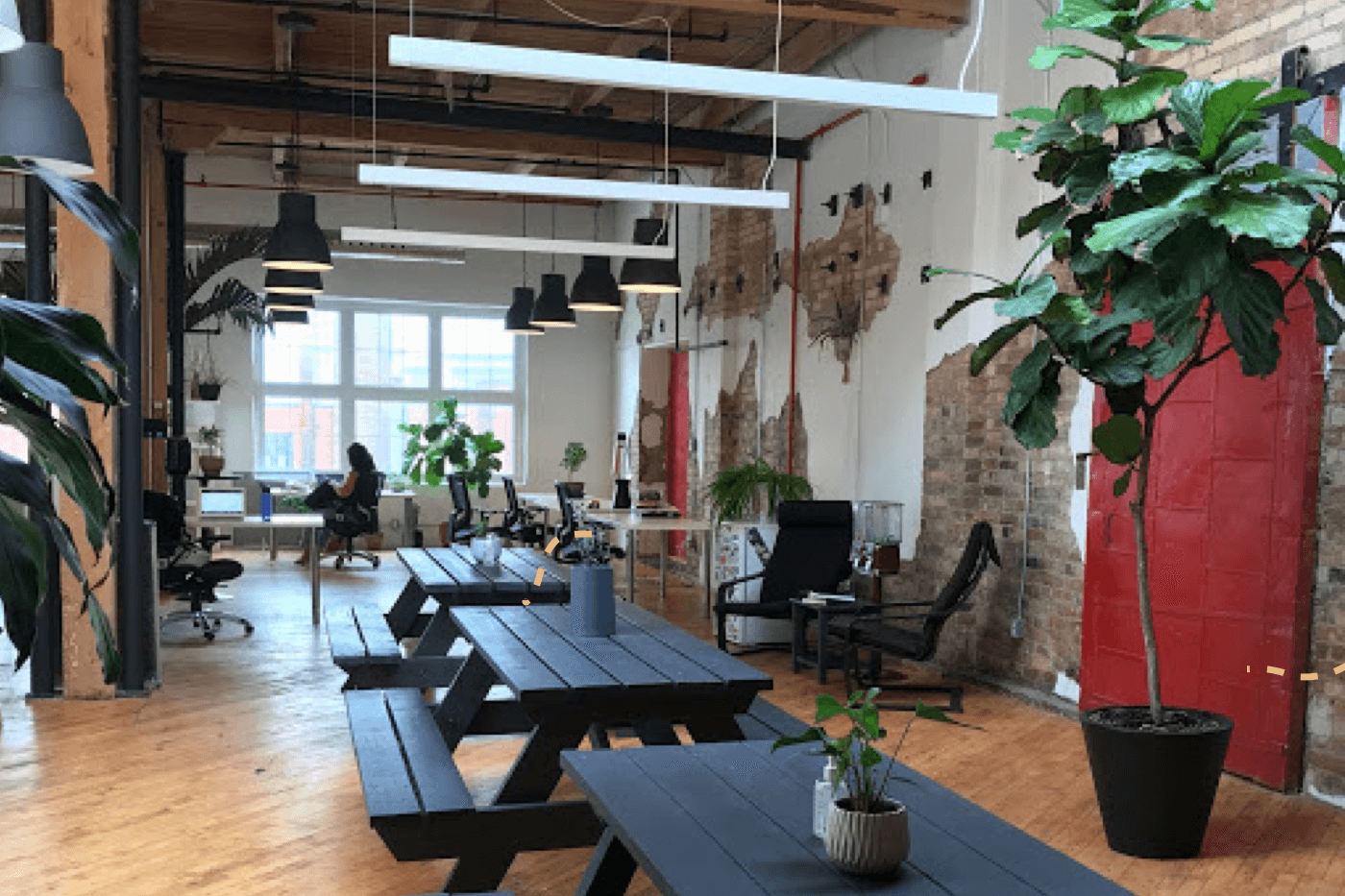 Friday, March 13th the Hive team was having a couple of drinks to finish off the week. Covid-19 had just been declared a pandemic earlier that week, but we had no idea what that would mean for us. We left the office expecting to come back on Monday for another typical week.  
That weekend our co-founders let us know we'd be working from home for at least 2 weeks but we'd take it day by day and only return to the office when it was safe. We were nervous about everything going on in the world but also grateful that we had the privilege to continue working while sheltering in place.
That started our 5 month whirlwind journey of video calls, open discussions, all the emotions, wine Wednesdays, chaotic wi-fi lags, and getting to know everyone's pets on a personal level. Through what could've been a really isolating experience, we learned to be more open with our feelings and bonded as a team in a completely new way while navigating through the chaos together.
How'd We Stay Connected?
A few key tools helped us: Zoom, Slack, and Snapchat to name a few, but none of those would've been effective without a team that actually wanted to stay in touch!  We started with a LOT of video calls because this was new and we wanted things to feel as normal as possible. We Zoomed every morning, had weekly drinks, had our all hands meetings, individual coffee chats, and pretty much anytime we needed to ask anyone anything.
Suddenly a month had gone by and the Zoom fatigue was taking its toll on all of us, exhaustion was setting in and we were all wondering if anyone else felt the same. One of our core values is to be transparent, while trusting and at the one month mark it was definitely time for an honest conversation. Turns out we all felt the same way, and because we were vulnerable with each other we were able to make a game plan to improve things. We cut down on the video calls and decided as a group what to prioritize, which made us all feel a thousand times better the following week.  
We kept up with our Snapchat group sharing all our home renovations and cooking masterpieces. We used our slack channel to get great work done and goof off with each other. We made a work from home Spotify playlist to jam out to each other's music. Things were as normal as they could be, all things considered. We continued to be honest about everything going on, our comfort levels, our excitement and fears about potentially going back to the office, and anything else on our minds.
So… What Really Worked for Us?
Honesty and Openness
'I'm fine' doesn't get you anywhere during unprecedented times like this, because things can't get better unless we're honest about how we feel. We would've remained exhausted and maybe started to resent working if we hadn't been honest about how we were feeling. We really did our best to check in with each other, individually and in group meetings, and we're a closer team because of it.
Freedom and Space
We were constantly reassured that we didn't need to follow the standard 9-5 and that if we needed to go for a walk, or just take a break from screens that we should do that. We were also reminded to take vacation time, even if there was nowhere to really go! It's important to allow yourself the time and space to do some real self care, and it's also important to feel support from your team when you take that time.
Finding the Joy
Whether it's a dog walking in front of your screen during a meeting or finding your calling as a magician on Zoom there was still a lot of joy to be found during these scary times, and we were amazing at finding it. Being able to laugh with the people you work with goes a long way in making times like this more manageable, and I for one am grateful for a team that knows how to laugh.
We're back in the office a couple of days a week, we're a small group and feel lucky to be back! I think the biggest takeaway from learning to handle remote working is that you don't need to be physically in the office to really enjoy and learn from each other. A great team will continue to be great, no matter where or how you work, and we're a pretty great team.
Interested in Hive? Check out our open positions at hive.co/careers!