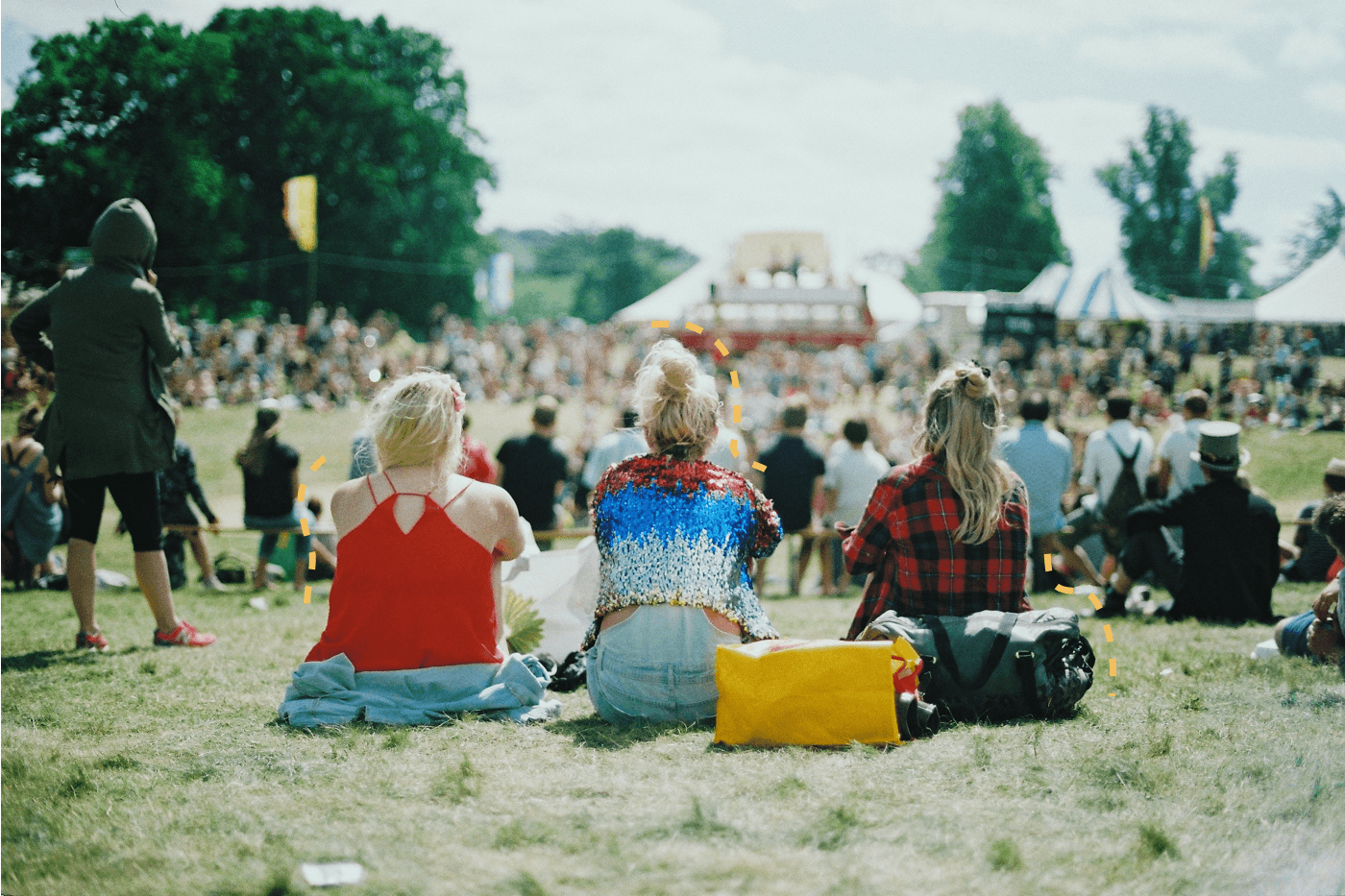 With the inundation of full-service ecommerce platforms like Shopify, selling products online has never been easier. They've paved the way for tech that changes the way you sell, from integrations with loyalty programs, to review apps and email marketing platforms.
But what if you sell tickets online? Event and e-ticketing platforms are just starting to offer more flexible ways to market to your customers. At Hive, we believe that as an event marketer you should have the same advantage as brands on Shopify, so we're working to bring the power of ecommerce email marketing to ticketing.
Related: Hive for Event Marketers
We've broken this post down by features you can use today to start advancing your event marketing, and what's coming that will help you level up.
What you can do today
Automatically Import and Update Attendee Data
You can use Hive's integrations with Eventbrite and See Tickets to automatically sync your data (attendee, ticket, and purchase information) into Hive, letting you spend less time importing CSVs while having confidence that your data is up-to-date.
Advanced Segmentation
Segments make it easy to organize your list, because we know that storing your data in a flexible, customizable way is important to your business. You can create an unlimited number of segments based on genre, venue, artist, demographics, location, purchase history, and more to send relevant email to your attendees.
Email Journeys
Email journeys are an important part of a cohesive email strategy - implementing them helps engage your customers automatically, all while improving your deliverability. With Hive, you can easily set up journeys to welcome new subscribers or win back past attendees who aren't opening your emails anymore.
Event Block
No more copying and pasting event names, dates, and times. With Hive, you can automatically merge in event data with the event block.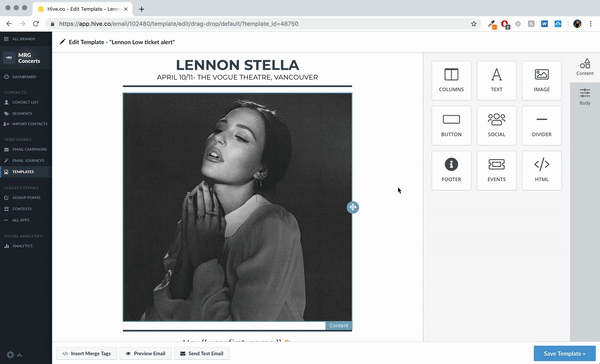 Revenue Reporting
With Eventbrite connected to Hive, you can see an attendee's purchase attributed to the last email they engaged with (opened or clicked in the past 5 days) on a per campaign basis in your Recipient Stats. This gives you more insight into which emails are impacting your bottom line.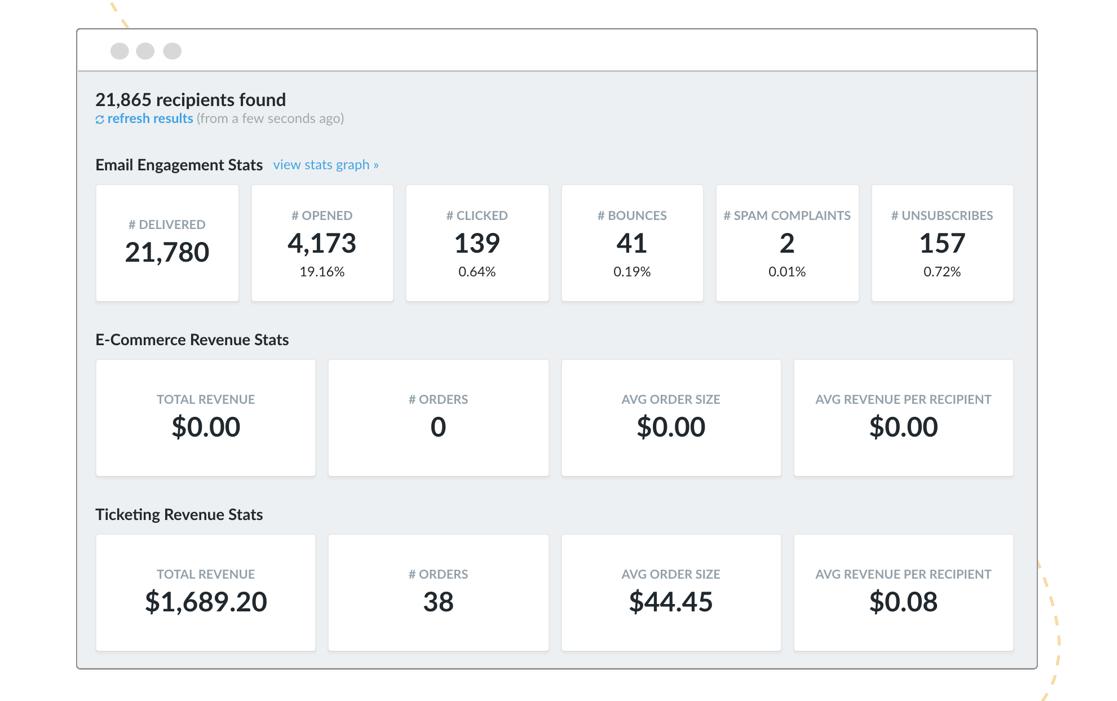 Coming up
Abandoned Cart Email Journey
Soon, you'll be able to fully customize the emails your attendees receive when they start checkout, but don't complete their order. Choose subject lines, templates, how many emails you send, and the timing of each one. Add discount codes or special offers to convert even more.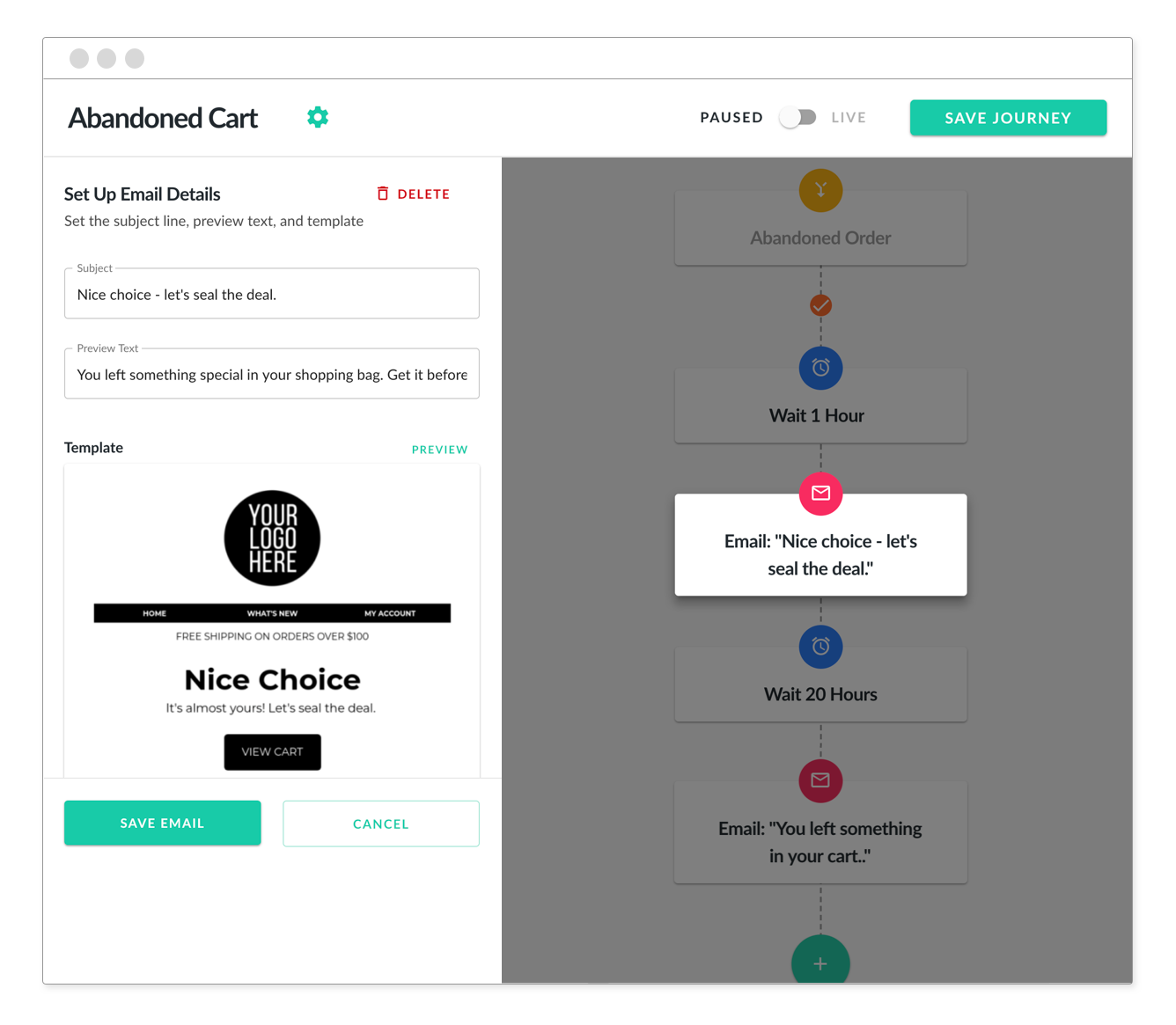 Browse Abandonment Email Journey
You'll also be able to fully customize the emails your attendees receive when they view your event without starting a checkout or making a purchase. Same story here: customize all aspects of your email, from templates to timing.
---
As ecommerce functionality continues to advance, we're committed to bringing the same advances to your event marketing. Think: more information on your attendees, more advanced data to trigger high-converting email journeys, and more flexibility in the custom experience you can provide customers as we continue to build deeper integrations with e-ticketing platforms.
We're excited about what this means for the future of selling experiences online, and we're just getting started!