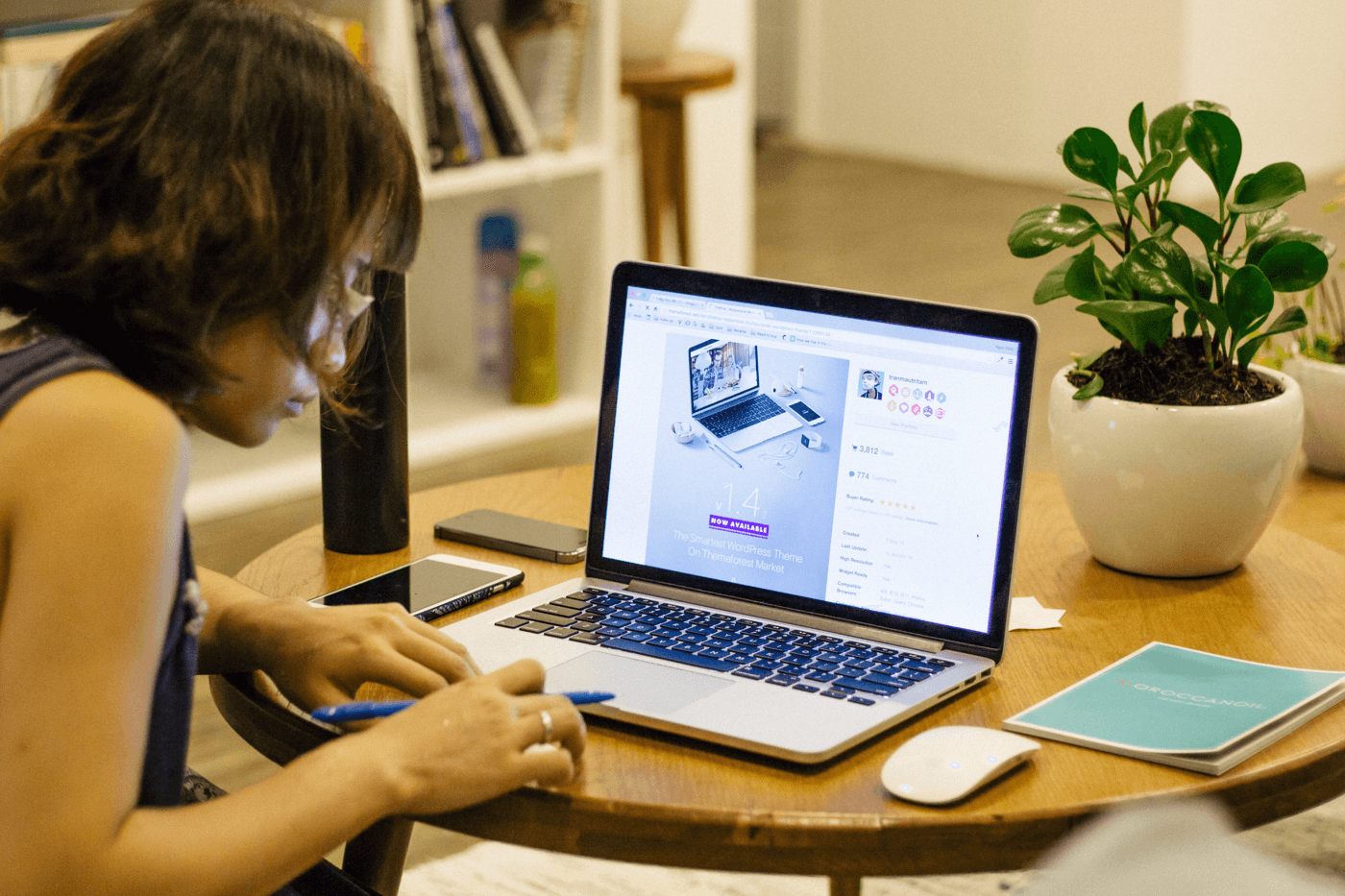 Email is frequently referred to as one of the most powerful marketing tools used to drive website traffic, increase intent to purchase, and improve actual sales conversion across any vertical. Sounds awesome, right?
But... What if you don't have an email list? Or the list you've collected is just names and email addresses and you want to know more about your audience?
You could put a somewhat annoying email list pop-up on your website, but that's not a great way to get people excited about giving you their email. Think about how many "Join Our Mailing List!" pop-ups you've seen and how many you've actually filled out.
Maybe one?
Zero?
Hive gives you better ways to collect contacts and then ties those contacts to social data, giving you a rich contact list that you can send powerful email campaigns to.
Hive's Capture Apps
You can easily create signup forms that let you collect emails and Facebook info about your contacts - more about that here: How do I create a signup campaign?
You can also collect emails using Hive's Contests, Downloads, and Polls, which are super easy to create. In addition to emails, Contests and Downloads help you find out more about your contacts, depending on what gates you use. Add a Twitter, Instagram, or Snapchat follow step, a Facebook like step, or one of the many other options below to get more social info about your contacts and grow your channels.
Look at all of the choices you have: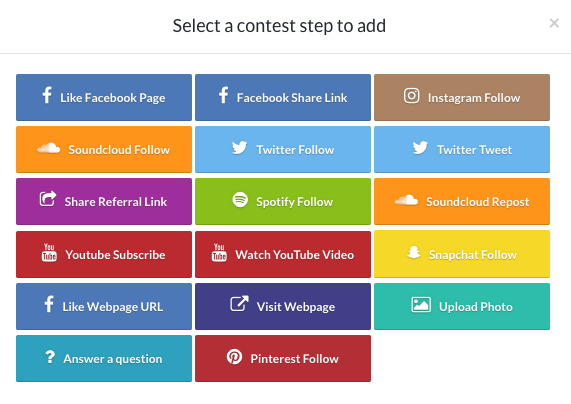 Want to learn more? Check out these FAQs about Hive's Capture Apps.
So you've created a signup form, a contest, or a download, and your email list has started growing - awesome!
Contacts Collected ✅
Now that you have contacts, you'll see useful information like this about each one:


Within each contact's profile, you can see the actions they've taken on the emails you've sent and how they've engaged with your socials.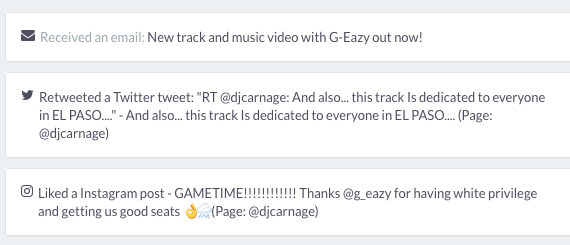 This aggregate of demographic information about each profile plus email addresses plus social actions lets you do awesome things with your contact list as you continue to collect and send emails.
How awesome?
Hive's Contact Segmenting & Filtering
Once you've collected contacts, you can filter and segment them to start sending targeted email blasts. Segment groups you want to email repeatedly, or do a one time filter to segment your contact list, right in Hive's email tool.
Here's a sample of the over 30 top level filters you can use to segment your audience: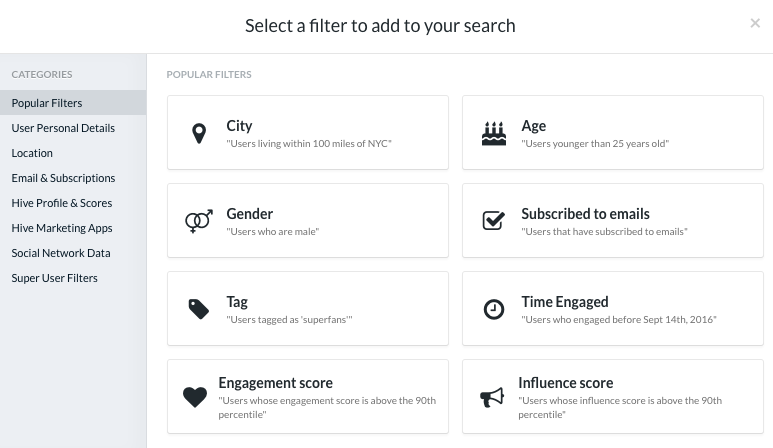 (And it can get as granular as you want, from "Facebook" to "Someone who engaged with any post" to "Someone who engaged with a specific post" to "Someone who liked your post about your contest")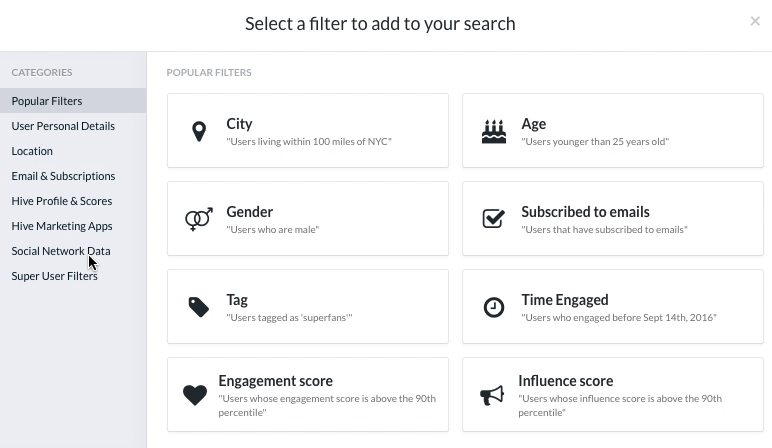 Using Capture Apps along with Hive's email tool is particularly useful because of this targeting. Some examples of segments you can create to make powerful email lists:
Segment everyone who entered your Hive contest and has liked a tweet, Facebook post, and Instagram photo to keep track of some of your most engaged fans

Segment contacts who liked your Instagram post about your contest but haven't entered your contest yet and then send them an email reminder to enter

Segment everyone who retweeted your tweet about your spring collection and then email them a coupon code to purchase directly from your website
More info on how to create segments from your contact list: What are segments?
More info on how to segment your contact list right from the email editor: How do I use filters to target emails?
When you look at your contacts specifically in terms of their demographics and how they've engaged with you, you can make your emails so much more engaging.
If you know that Noah in Arizona liked your Facebook post about an upcoming event, you know:
He has an affinity for your brand
He's interested in your event
He's way more likely to open an email and buy a ticket
With that knowledge, you can send Noah (and others like him) an awesome email and convert him to a buyer. And it's actually pretty easy!
Down to try it? Sign up for a 10 day free trial (no credit card required, because we're not like that) here!