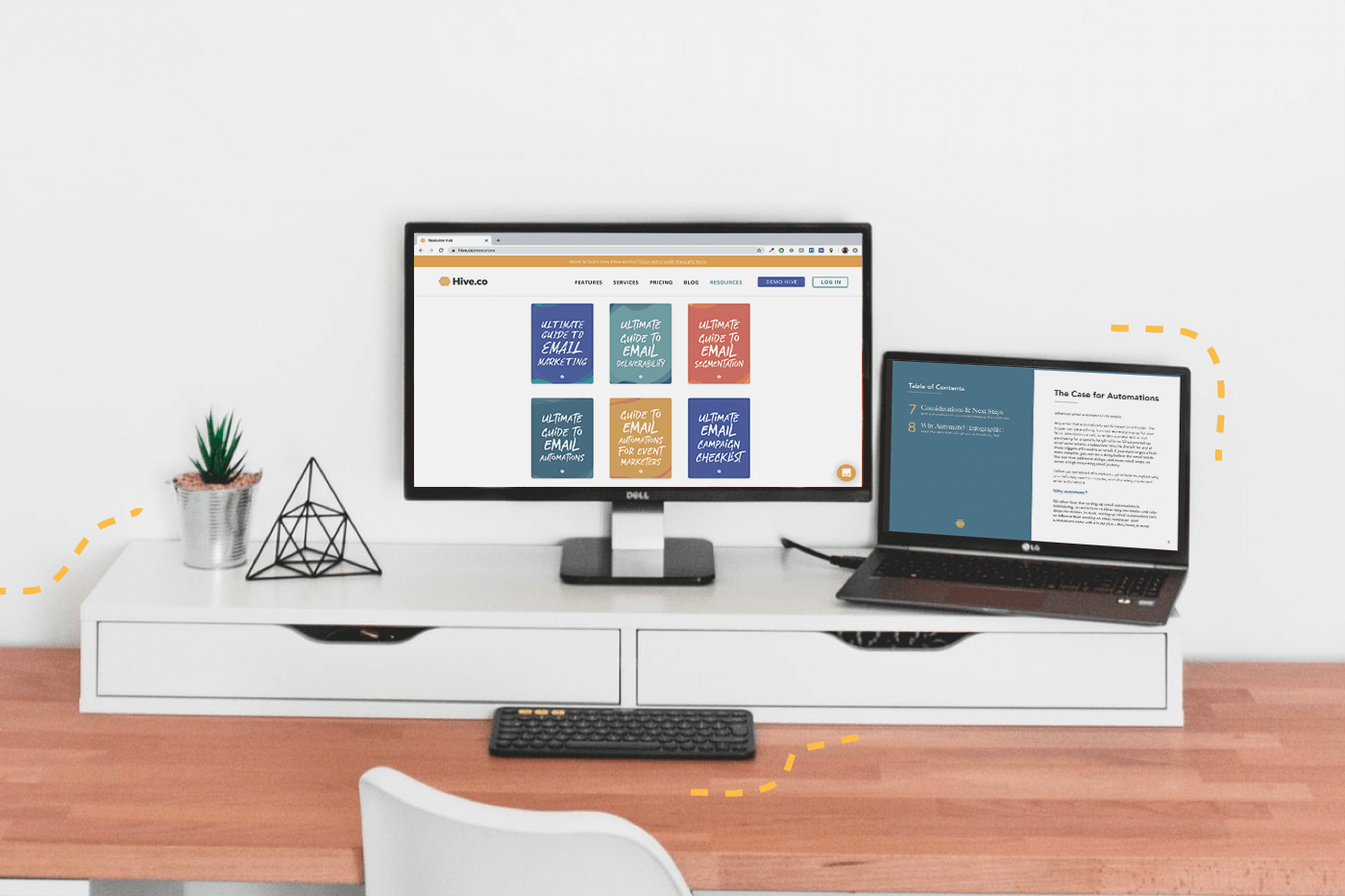 Over the past year, we've compiled all of our email marketing knowledge into a series of guides to help you become an email marketing pro. From the basics of email to advanced segmentation, automation and deliverability, find out all our tips and best practices to send emails that build powerful customer relationships. It's all right here in our roundup of email marketing guides. Let's dive in:  
Email Marketing 101 Guide
This isn't your average email marketing 101 guide. It's a playbook of best practices we've learned from being in the email industry for the past 3 years, and it's everything we think you need to know to be an effective email marketer.
This guide covers the foundations of a good email marketing strategy:
Deliverability: how to make sure your emails land in inbox
Segmentation: sending emails your customers care about
Design: optimize your emails for engagement
Automations: engage your customers at the right time, worry-free
Reporting: understand what metrics matter and how to action them
Ultimate Guide to Email Deliverability
Deliverability can make or break your email strategy - it dictates whether or not your customers see your emails. In this guide, we're diving deeper to give you the full breakdown on email deliverability, and how you can ensure emails hit inboxes long term.
From building a strong sender reputation to common email mistakes you should look out for, we cover everything you need to know to make sure your emails consistently hit inboxes. Bonus: an ultimate email deliverability checklist at the end of the guide!
Ultimate Guide to Email Segmentation
Segmentation is your email marketing strategy's secret weapon. You gain deeper insight into customers and subscribers, increased personalization, and advanced targeting.
In this guide, we break down everything you need to send personalized, targeted emails that improve engagement and boost ROI. We include 30+ segment ideas, tips for building your own strategy, and a bonus checklist to help you maintain and build out your segmentation strategy!
Ultimate Guide to Email Automations
Automations are a powerful way to build strong customer relationships that help you sell more. They let you mimic personalized one-on-one communications in a scalable way, because they're triggered off of customers' unique actions. That's why automating your email strategy is a good way to engage customers at exactly the right time with the right messaging, all while being hands-off.
This guide breaks down every automation you should know about, from welcome and winback to abandoned cart and browse abandonment. Get practical tips and the knowledge you need to implement email automations that work while you sleep.
Ultimate Guide to Email Automations for Event Marketers
Automations for event marketers are a whole other ballgame, with ticket and merch sales running on different customer life cycles. This guide breaks down the three essential automations you should set up as an event marketer, and provides outlines of what yours may look like. From welcome to abandoned cart to winback, find out how to successfully implement automations that help you sell more tickets while you sleep.
Ultimate Email Campaign Pre-send Checklist
Build a successful campaign stress-free with this checklist. We've created a fun and comprehensive checklist to help email marketers maintain peace of mind, so you can focus more on designing engaging email campaigns and less on worrying about missing the little things.
This checklist will help you check off all the pieces that make an email campaign successful and cover larger behind the scenes strategy for you, including tasks that improve your overall deliverability.
Wrap Up
There you have it. A compilation of our ultimate guides that share all our email marketing knowledge - all for free and right at your fingertips. Think we should cover another email marketing topic? Shoot us an email at content@hive.co 💌