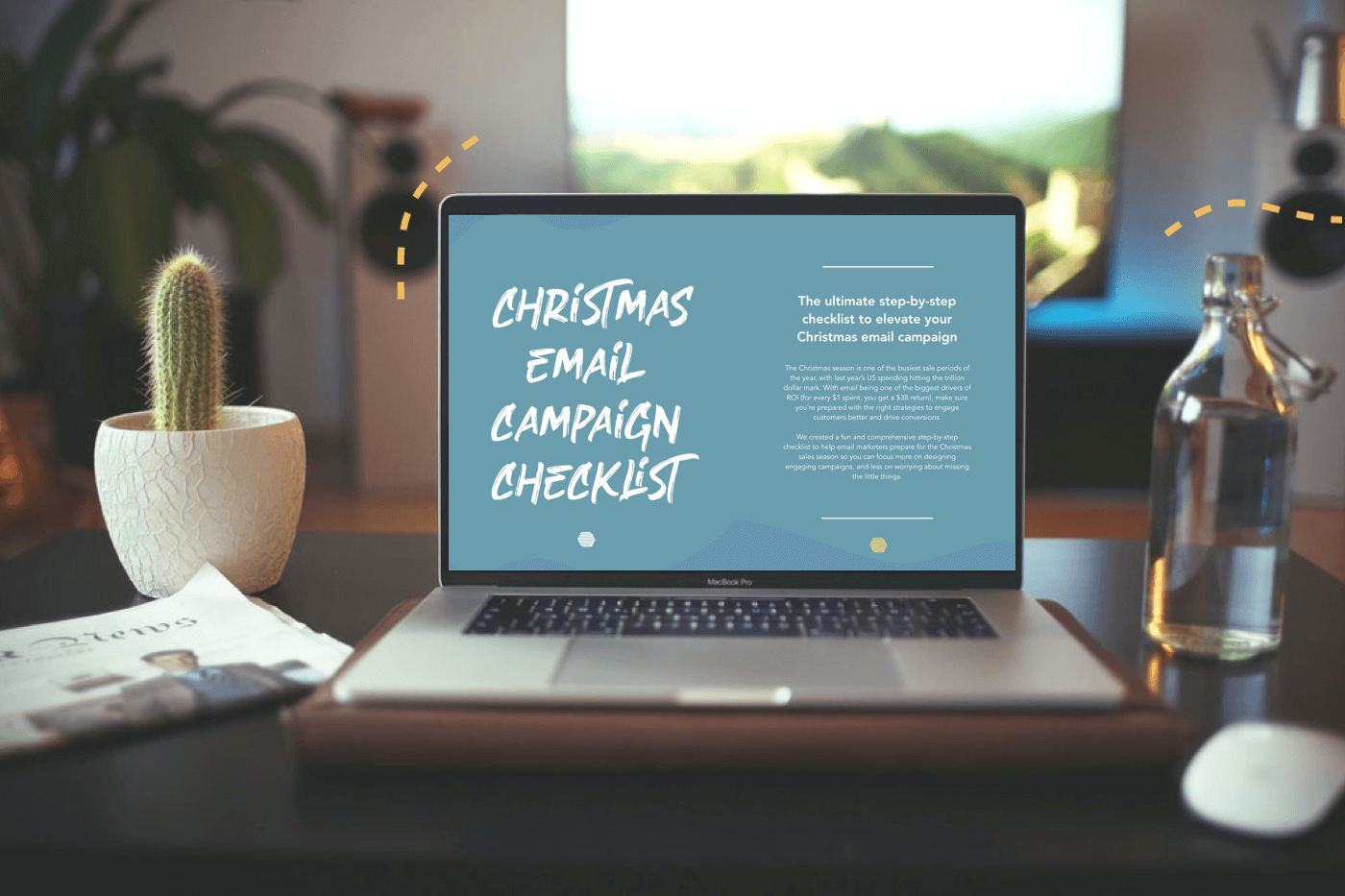 Christmas is just around the corner, and email marketers are feeling the holiday rush to get email campaigns ready through the new year. From making sure emails stand out in customer inboxes with engaging subject lines, to setting up the right automations and using the right segmentation strategy, it can be a stressful time. That's why we've created a comprehensive step-by-step checklist to help email marketers get ready for their Christmas email campaigns, stress-free!
This checklist will help you maintain your peace of mind, so you can focus more on designing email campaigns that build stronger customer relationships and drive conversion, and less on worrying about the little things. This printable checklist will help ensure you don't miss important email strategies, and help you check off all the pieces that make an email campaign successful before you send!
The Ultimate Christmas Campaign Pre-Send Checklist covers:
Segmenting your audience
You need to make sure you're sending the right emails to the right people! From leveraging engagement levels to segmenting on past browsing behaviour, this checklist helps you check off all the steps you need to have a strong segmentation strategy.
Ecommerce automations
There's no question that automations directly increase open rates and conversions, meaning more money in your pocket. We dive into all the automations you need to set up before sending your Christmas email campaign, like welcome, new customer thank you, and abandoned cart automations so you can target customers at every step of their buying journey.
Designing emails that maximize engagement
This checklist breaks down the steps you should check off to ensure your templates are designed for engagement and optimized to drive the most clicks and conversions.
Wrap up
With the steps outlined in this Christmas Email Campaign Checklist, you'll have everything you need to create a comprehensive Christmas email campaign that focuses on engagement and driving revenue for your brand.
Our team cares about helping you achieve your Christmas email goals through email marketing. We have a special offer to make your 2021 stress free! Get 1 month free, and 25% off any plan in your first year. Plus, fast migration on us and dedicated support from the start. We''re also offering free Christmas strategy consultations, no matter what ESP you're on. Reach out at hello@hive.co to get started!