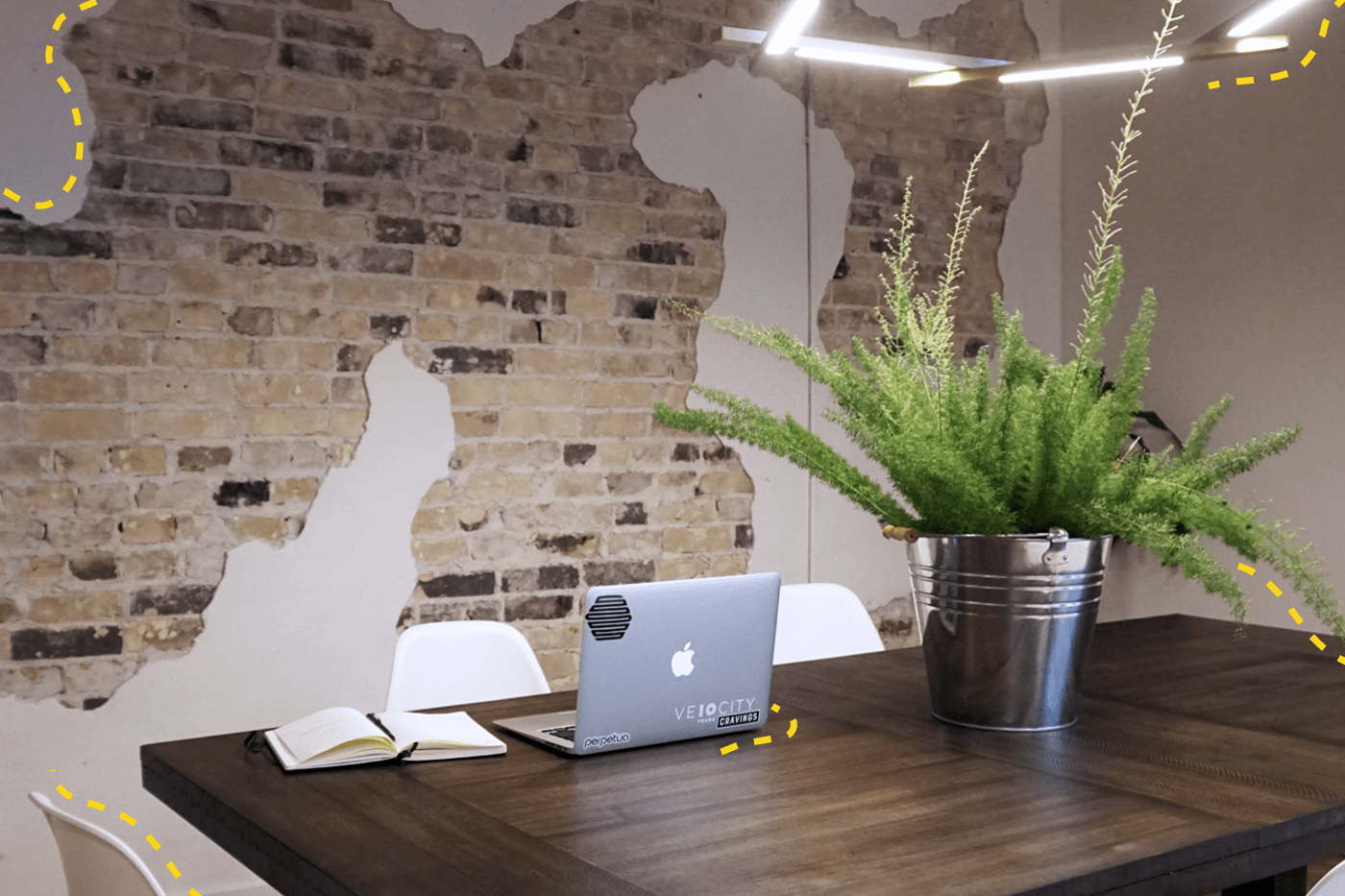 Today, we're showing a side of Hive you haven't seen yet. We recently moved offices and wanted to share some behind-the-scenes of the process, as well as a quick tour! Take a peek into our rustic chic space and peep the video.
Construction and renovations took a few months, and despite there being weeks where we worked office-less at nearby cafes and beer bars, the journey was a great bonding experience for the Hive team! Also shoutout to Buttercup Design - the masterminds behind the amazing interior design of our office. Let us know what you think 👉🏼
Entryway
We combined two units to build the space we have now. The office includes a glass meeting room, three call rooms with skylights, and a more enclosed room with a barn door!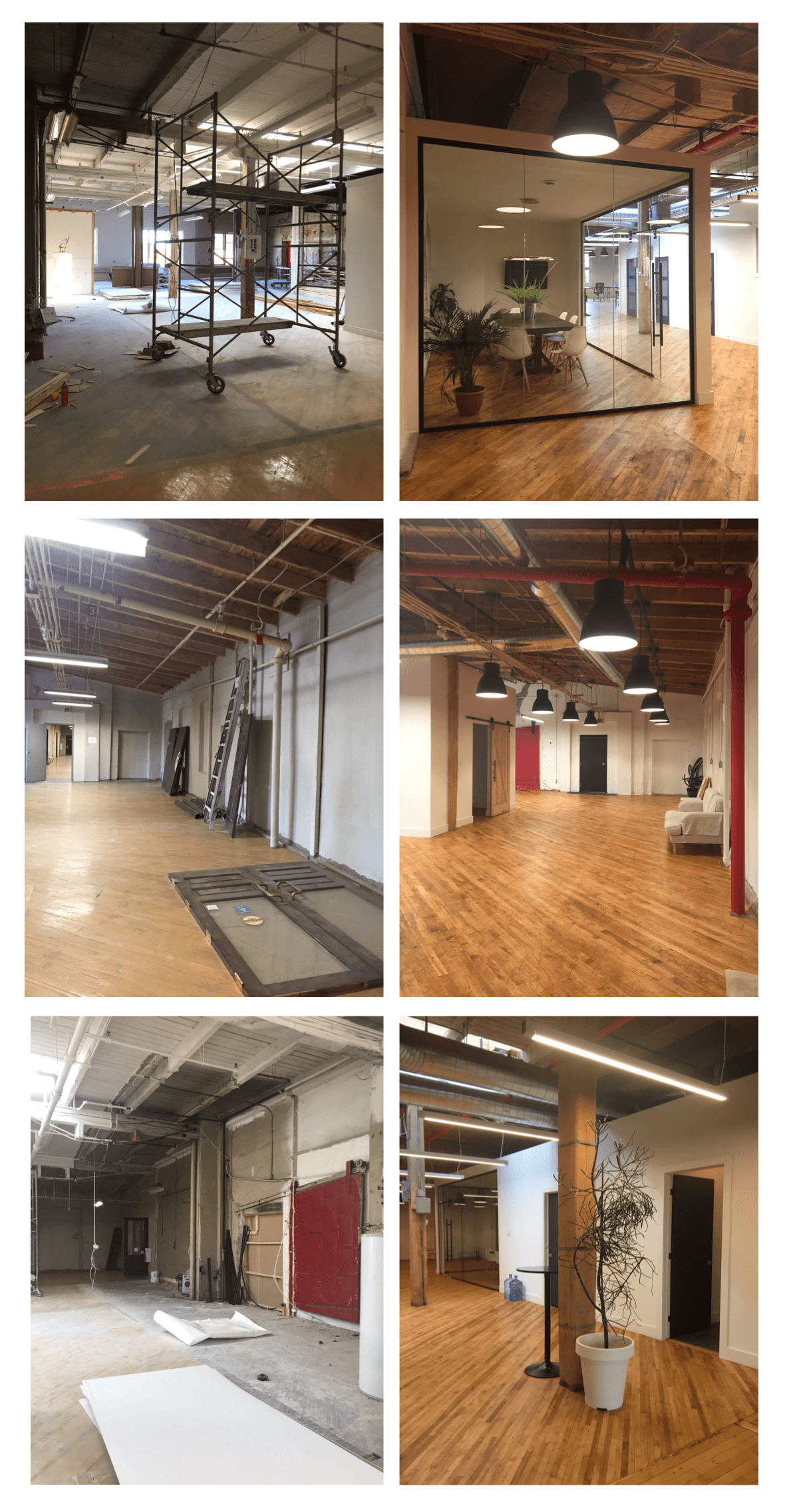 Kitchen & Chill Space
We wanted an approachable and relaxed area for team meetings and hang outs. Shoutout to Ikea couches, cheetah balloons, and exposed kitchen shelving 😉
Cool Seating
We created nooks around the office for additional seating, and painted our old picnic tables for an elevated look when lunch comes around 🌯🥙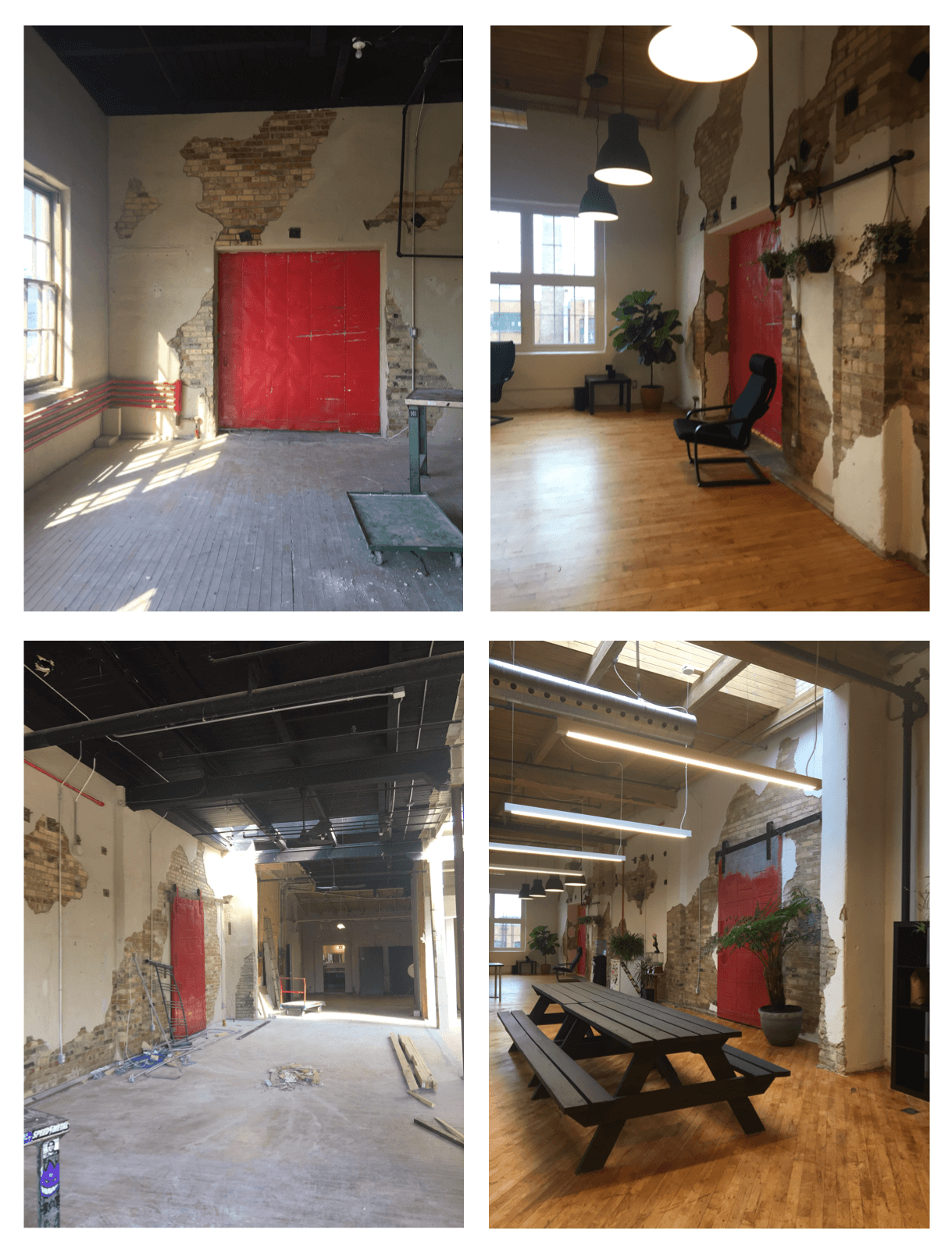 See Yourself Here?
We're hiring! If you see yourself being part of a small but impactful team where you get to wear many hats, and water many plants, check out angel.co/hive/jobs and let us know why you think you'd be a good fit!