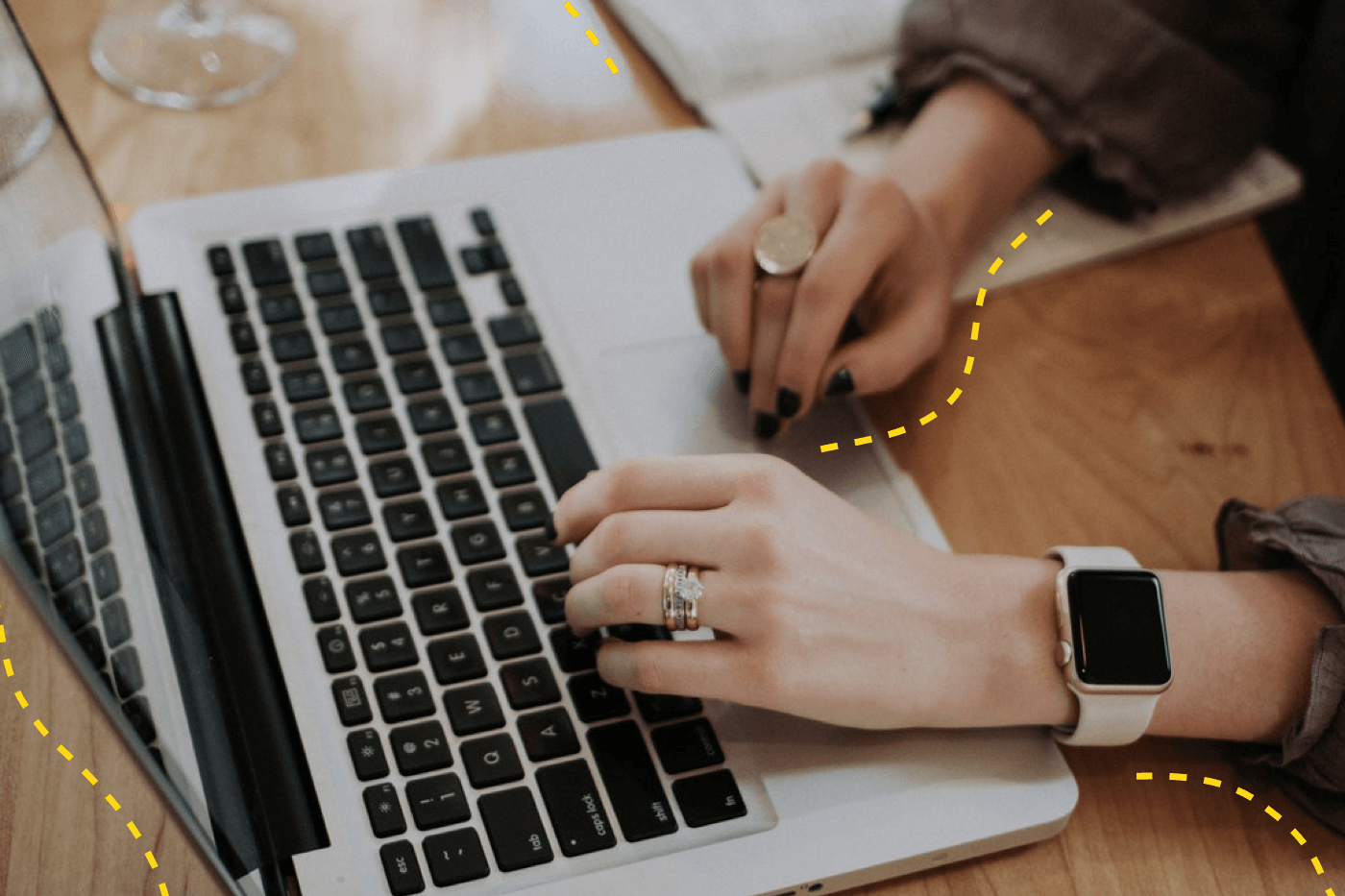 With the recent removal of Mailchimp from Shopify's app store, you might be a little nervous about continuing to use them to power your email automations. We feel you, and now that the craziness of Black Friday is over, we're ready to chat about why we're the best ESP to fuel your business moving forward. There are lots of things to consider when choosing an email provider, and we know you didn't make the decision to use Mailchimp on a whim.
If you've never heard of Hive, we're right next door to Shopify Plus HQ in the Kitchener-Waterloo tech hub. We're passionate about helping you send email in a way that feels personal and meaningful to your customers vs. the outdated spray-and-pray method. Even more importantly, we help you make the advanced campaigns and automations that you can create with software like Klaviyo, with the ease of Mailchimp (think: setting up everything in a way that you feel confident in, without needing to call on a developer).
Related: How to power your Shopify automations without Mailchimp
Last thing - we're all about the onboarding process. We know changing email providers can be daunting, but our customers love how responsive we are during the switchover. We're excited to share our knowledge about IP warming and building your sending reputation so you get the best inbox placement possible. We don't disappear after you subscribe - it's important to us that you're doing the most you can with Hive as your email provider!
Hive gives you the flexibility of customization to drive more revenue without leaving you confused.
So how do we compare to Mailchimp? The tl;dr is that we give you the flexibility of customization to drive more revenue without leaving you confused. Here are a few key ways we think we stand out:
1. Built from the ground up to help you sell more stuff
With Hive, you can focus on more advanced ways to drive revenue with email. Customizable automations let you speak to your customers on a one-to-one level that feels personal, regardless of your business' size.
Mailchimp is a great option for small businesses who need to send updates to subscribers. It includes basic ecommerce integrations, but if you're looking for ways to optimize your communication with different types of customers throughout their buying cycle, you might want something more adaptable.
2. Made to show you how you can act on data for better targeting
With Hive, you can define any customer attributes or segments that are specifically important to your business. This translates into more flexibility and less lost context when you target emails and create conditional automations.
Mailchimp might be the right choice for you if you have less behavioural and customer profile data on hand. If you're not looking for extra context or advanced targeting, you can create the basic campaigns and automations with Mailchimp.
3. More than a CRM, more than an ESP
With Hive, you get access to enterprise-level customer relationship management (CRM) functionality within an email service provider (ESP). You can segment on previously defined data types and conditions, and use and/or logic to create new ones. Though the interface is simple, it lets you action data that you'd otherwise need a developer to access.
Mailchimp provides a defined set of data models and segmenting options. It can be useful if you don't need the flexibility to structure your data in a way that specifically makes sense for your business.
4. Customer focus from the start
Hive has an interface built specifically for ecommerce - you can build multiple segments based on customer types that dynamically update, depending on where they fall in the your buying cycle. No paying extra for customers in multiple segments.
Mailchimp was originally built for companies to send newsletters to their subscriber lists, and the way the product is set up reflects that. It's difficult to see an overview of your customers and individual lists are hard to manage (and can be pricey).
5. Deep dive into the analytics you care about
Hive gives you a suite of analytics to dissect the performance of each email you send. See which customer segments bought the most after receiving a specific email, which steps in your automations need a redesign, and where you've been targeting too broadly.
Mailchimp is great at telling you which campaigns are winners and losers. But if you want to dive into why a specific campaign went well or how it could have been better, you'll need more advanced tools.
6. Your extended marketing team
Calling our team responsive would be an understatement. With Hive, you get your own dedicated account manager who's an expert in driving sales through email. Want help honing your latest welcome series? No problem. Need creative inspiration on the templates in your nurturing flow? You've got it. Phone, chat, or email - anytime.
Mailchimp's support is designed to handle tons of small accounts. This means navigating forums, FAQs and email support full of general advice for small businesses.
Wrap Up
Hopefully this has given you some insight into whether or not Hive is for you. If you have any questions or want to chat more about switching to Hive, shoot us a message: hello@hive.co.