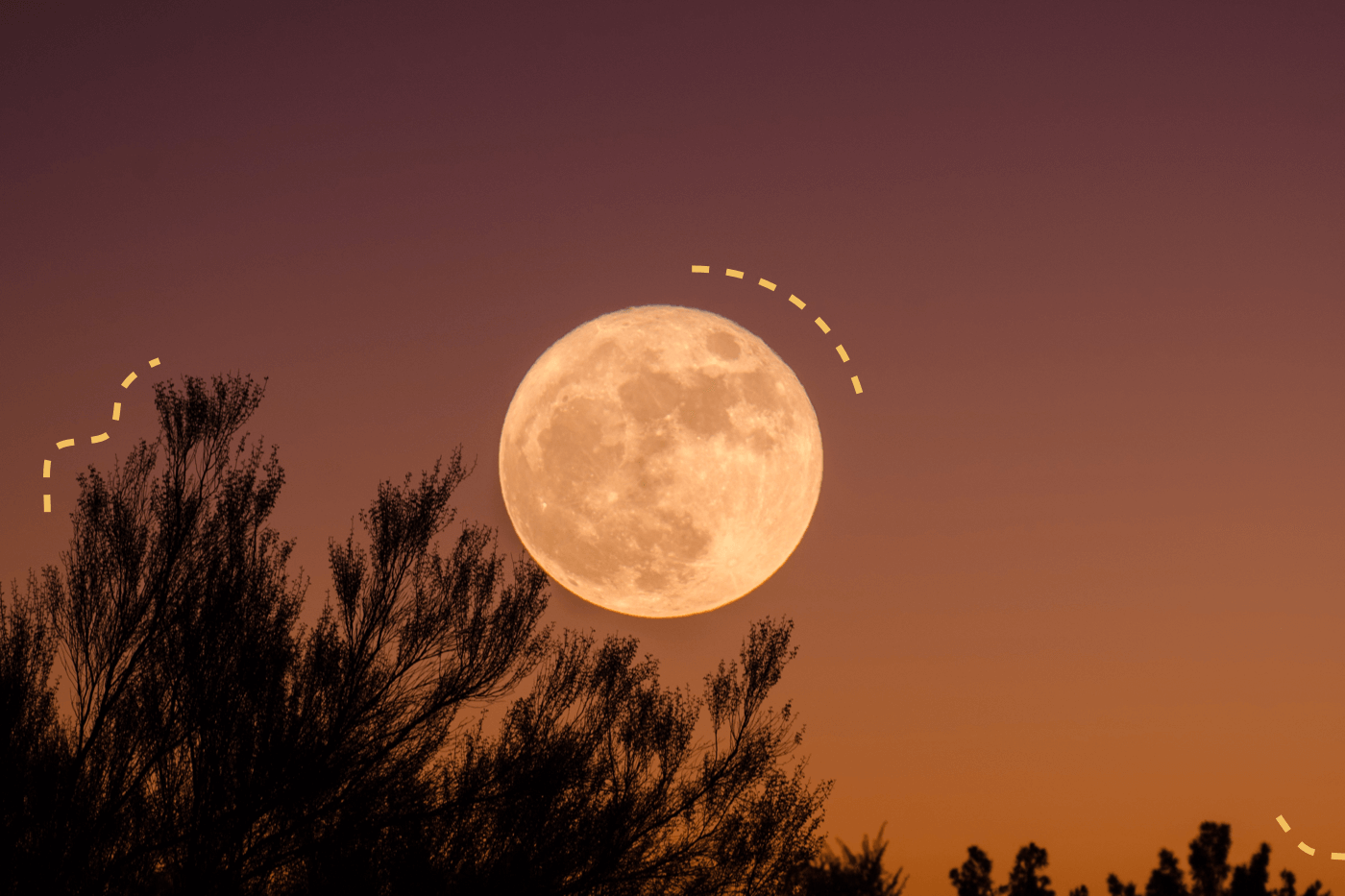 Halloween is just around the corner, and everyone's starting to work on their costumes, buy candy, and carve pumpkins. Brands are getting in the spirit of the season with spooky promotions, so we've collected 6 Halloween email templates to inspire your own! Take a look:
1. Modcloth
Subject: Give 'em pumpkin to talk about. 🎃
Modcloth plays up their fun brand with this punny Halloween email. Their more subtly spooky clothing is an effective way to offer seasonal merchandise that can be worn more than just one day of the year. They also do a great job of conveying urgency in a blink-and-you'll-miss-it line of their copy. 'Better start slaying before October 31st' gives the reader a deadline they don't want to miss.
2. Blue Apron
Subject: Forget the candy, this deal is the sweetest one yet!
In this winback email, Blue Apron does a great job using Halloween to promote a product that isn't actually seasonal. Spooky text, food-focused imagery, and cheeky copy make for an attention-grabbing promotion. Throw in a discount? And you've got yourself a returning customer.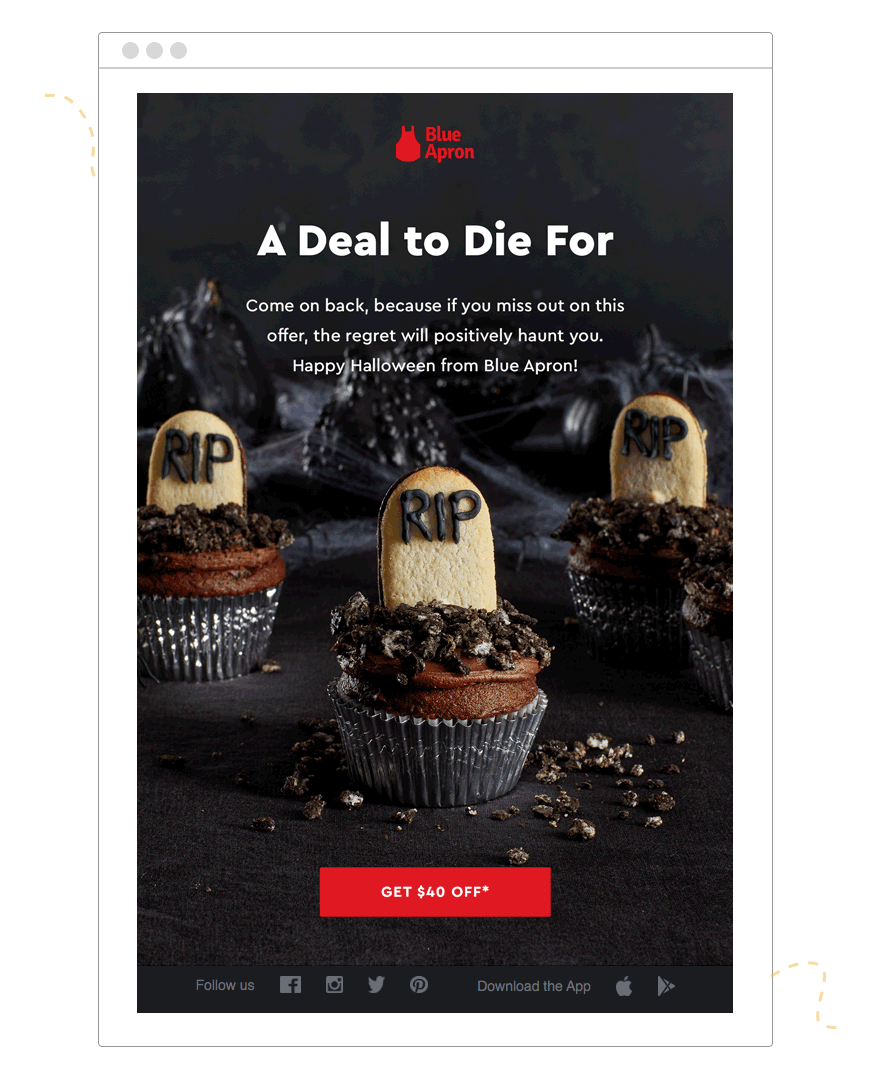 Related: The Ultimate Guide to Building an Effective Winback Series
3. Arctic Fox
Subject: You got the hair - we got the costume 👻
We love Arctic Fox's twist on a Halloween promo. This email works for both current and prospective customers, featuring potential costumes based on hair color. Subscribers are given some Halloween costume inspiration - and when the time comes, they'll know exactly where to buy their hair dye. Current customers can choose a costume based on the color they already have, a value-add sure to build customer loyalty.

4. Tattly
Subject: Tattlyween is Back!
Halloween is the perfect opportunity for Tattly to promote their temporary tattoos, showing how they can be used to complete the perfect costume in a fun GIF with a clear CTA. Also worth noting: they display each subscriber's rewards balance at the bottom of every email, drawing customers into their rewards program and reminding them if they have points to spend.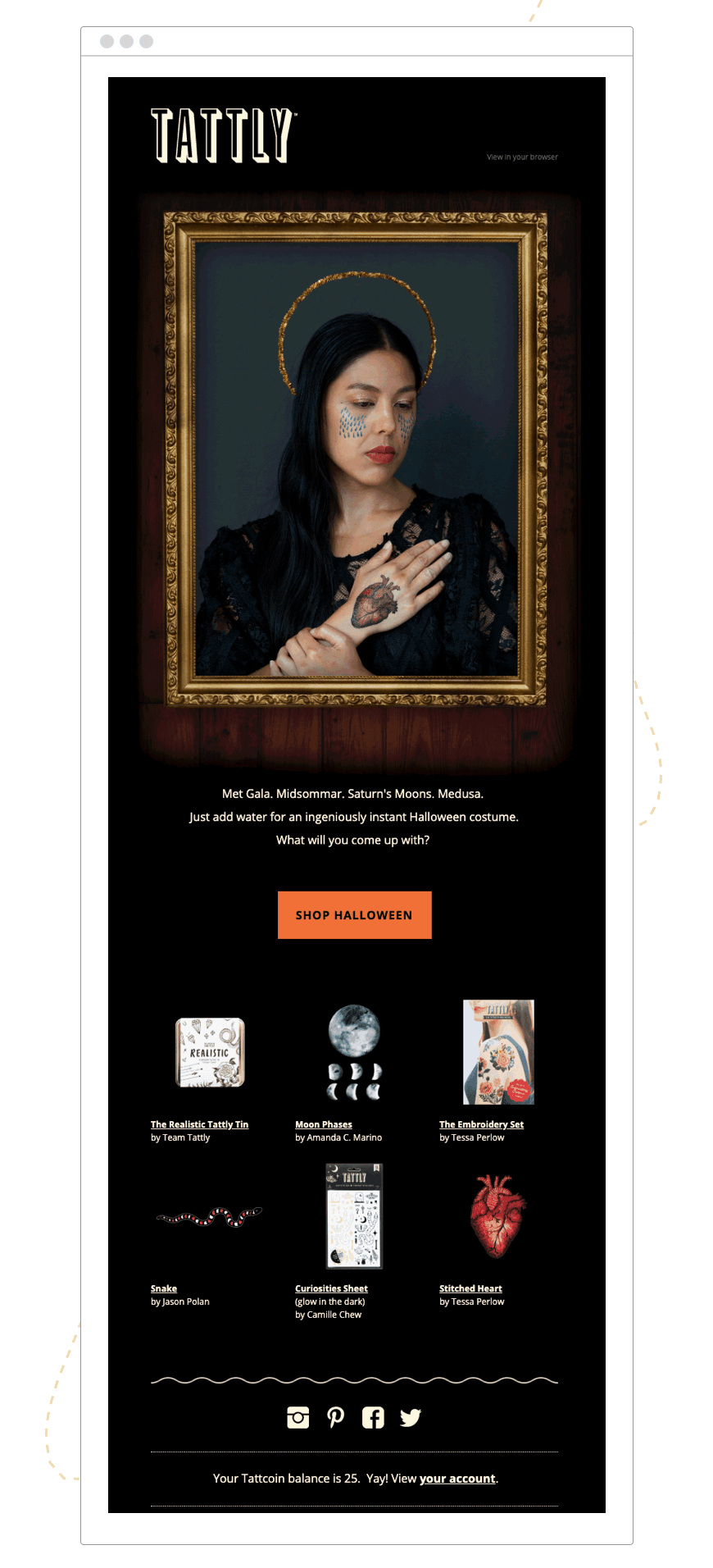 5. CoEdition
Subject: Halloween, but make it fashion.
Similar to Arctic Fox, CoEdition takes advantage of the spookiest time of year to offer costume ideas based on their products. Promoting their concept as a 'costume you'll wear again - and again' is a compelling way to demonstrate the value of buying their clothing rather than a one-time Halloween costume.

6. Sugarfina
Subject: 🎃 Enter if you dare!
What's Halloween without candy? Sugarfina knows that this season is their time to shine. Featuring some of their seasonal sweets alongside fun graphics make for an enticing email, and their GIF gives subscribers a sneak peek into one of their Halloween gifts.

Wrap-Up
Whether you sell seasonal products or are just looking for another way to connect with your audience, Halloween is a great opportunity to get imaginative with your email marketing. Keep things fun by showing off spooky goods or getting creative with creepy copy! We hope these templates have given you a little more inspo to get things started. 👻