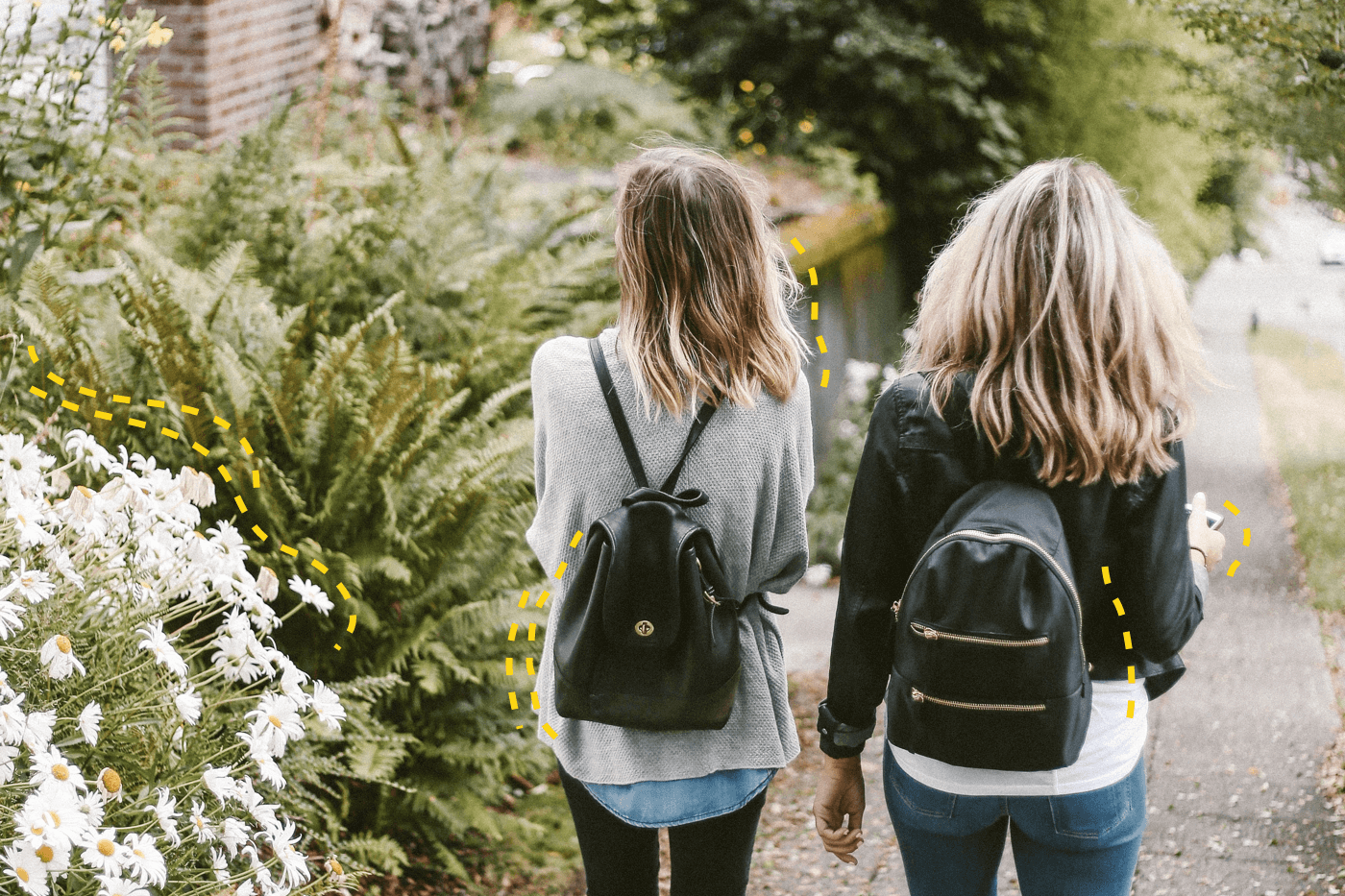 August is nearly over, which means back to school is literally right around the corner. If you've yet to launch a campaign for the season, there's still time to push out a promotion to catch last minute shoppers scrambling before the first day.
According to the National Retail Federation, the predicted average amount spent by consumers is $685 for back to school shopping and $942 for back to college shopping, with a whopping $82.8 billion predicted to be spent overall. Better yet, many consumers are waiting for the right promotions to finish off their shopping.
With this amount of purchases being made, it's a time of year your brand can't miss out on. We've compiled this list of tips so you can launch a campaign with high ROI as fast as possible.
Subject lines are key
To get subscribers to open your email and take action during this busy time of year, there are a few things to keep in mind:
Focus on promotions. Since consumers are specifically looking for back to school savings, highlight what you're offering right in your subject line.
Invoke urgency. Promote a sale that's on for a limited time to get the highest ROI from your campaign.
Make it fun. To appeal to the younger demographic, try using creative tactics like puns or emojis. Back to school isn't everyone's favorite time of year, but your email can help lighten the mood!
To really perfect your subject line, check out this post for proven subject line formulas: Want to increase your email opens? Try these 8 subject line formulas.
Make the message of your email clear
If you want to capitalize on consumers who are waiting for sales, it's important to very clearly highlight what you're offering in your campaign. Tip: If you're not sure what sale to offer, check out competitor's sales to get a better idea of what you're up against this season.
DressLily effectively calls out their storewide sale as well as a special back to school discount code in this fun email.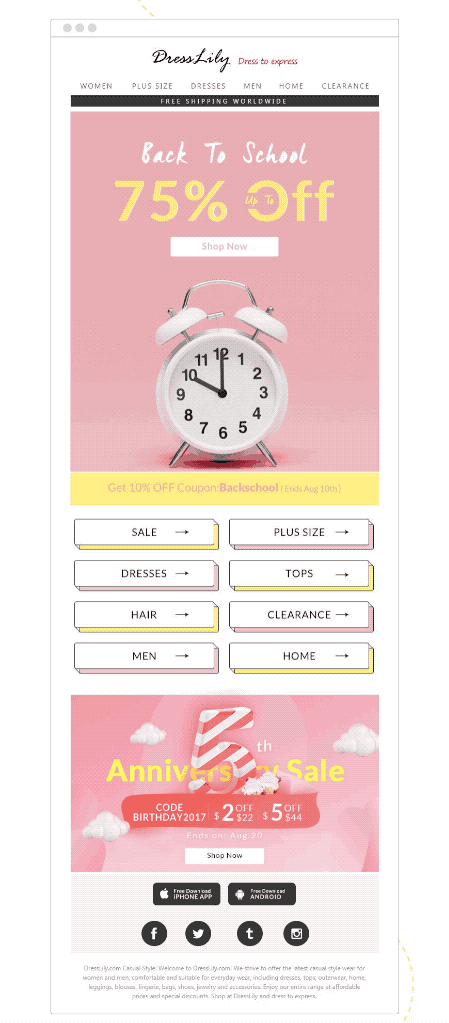 Cleverly craft your CTA
Using a CTA that highlights your sale is a smart tactic to let customers know exactly what they're getting into. Pavement employs this strategy with a simple "Shop Offer Here".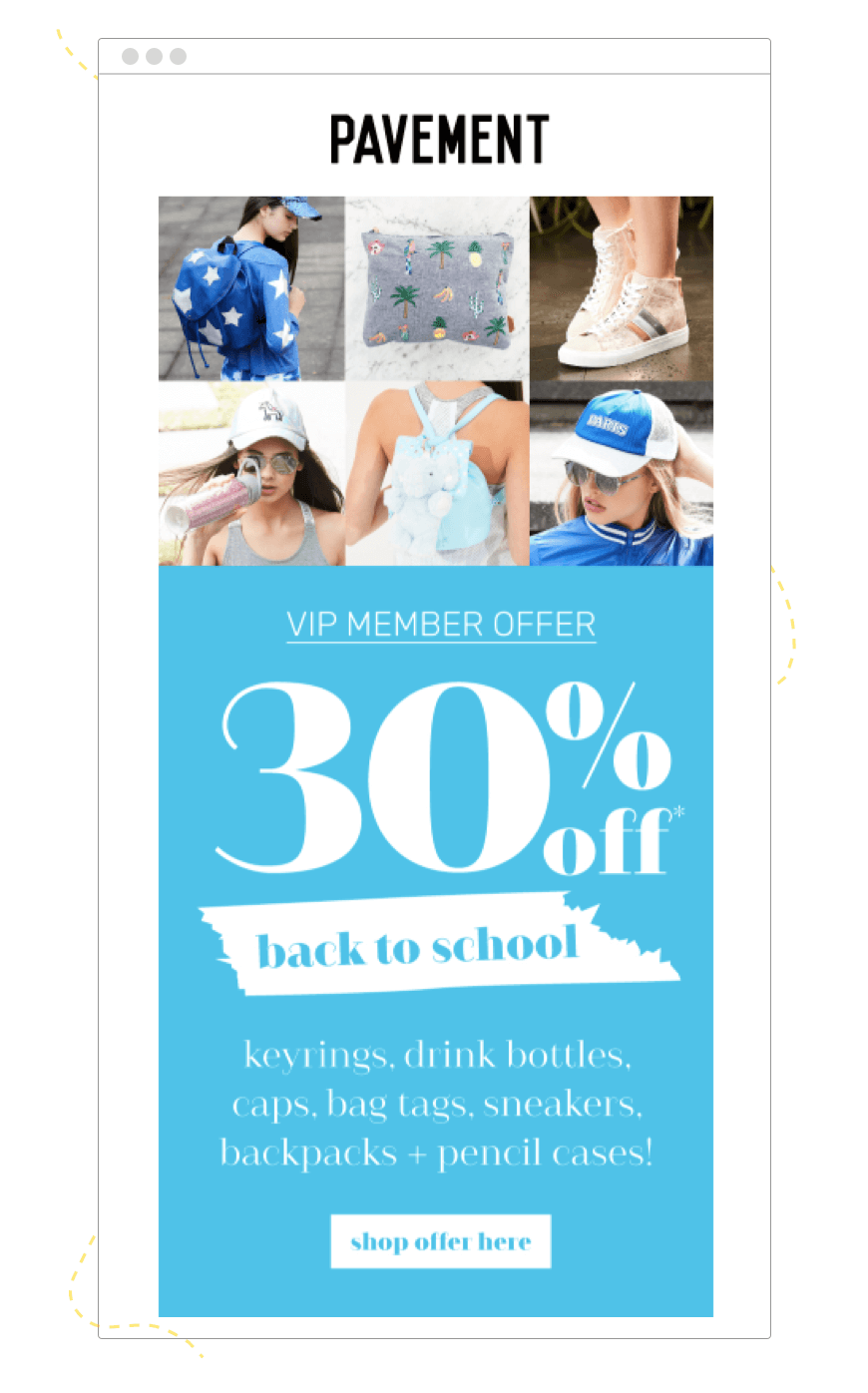 Some more CTA ideas:
Get 30% off now
Claim your free shipping
Shop the sale
Get ready for school
It's not too late - incorporate some of these tips into your upcoming campaign and help out last minute shoppers as they start a new school year!