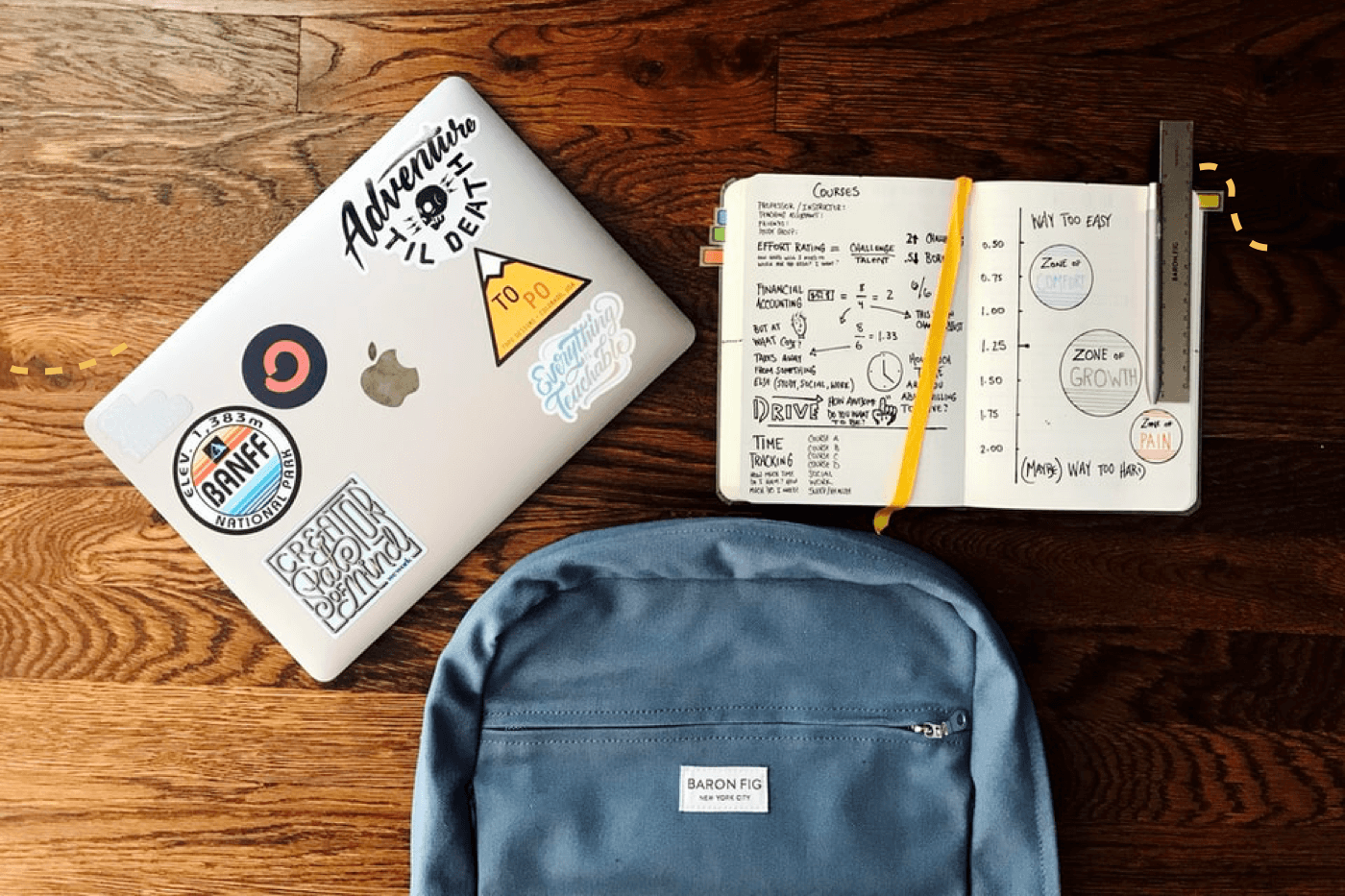 July's almost over which means back to school season is quickly approaching! Families are spending the most they've ever spent on back to school necessities with overall spending hitting $33.9 billion this year. As an ecommerce brand, now's the perfect time to create email campaigns that drive traffic and sales to your online store and increase your revenue. Your subject line and email template are two of the biggest factors in increasing your open rates and getting your subscribers to click through your email. We've got you covered for all things back to school, so if you want to do some extra-credit learning, keep reading!
Subject Lines
Subject lines are the first thing readers see - you don't want your email to get lost in a noisy inbox. Using puns or emojis are simple but effective ways to grab your customers' attention and stand out in their inbox. With these 30 subject lines, you'll engage your customers and get them to open those emails. Let's dive in!
Back to School Subject Lines With Promotions
Shop for Back to School with 40% Off
40% off all Back to School must-haves!
Back to School must haves | Now 20% off!
40% OFF Everything! Stock up on back to school basics!
HUGE Back to School Bedding SALE – Today Only!
Back to School Subject Lines about Getting Ready
Are you in the back to school spirit?
Still short on school supplies?
School is Around the Corner!
Back-to-School Checklist: √ Backpacks √ Supplies
Prep for School: New Year, New Look
Back to School Subject Lines about Fashion
Favorite looks for school are here!
Back to school cool 😎
Top 10 Looks for Back to School
New Style to Rule the School
Back to School Fall Faves
Back to School Subject Lines about Supplies
Raise your hand if you still need school supplies
Get Psyched for School with the Coolest Tools!
✓ These Off Your Back To School List…
Back. To. School. Brilliant stuff for little scholars
New! Personalized notebooks for back-to-school
Back to School Subject Lines with Free Shipping
Back to School Savings + Free Shipping = A+ Deals
Last Minute Back to School Shopping? Get Fast Free Shipping!
With free overnight shipping, there's no reason to be late for class
Get Psyched for School with Free Shipping!
Free Shipping for the Back to School Season
Back to School Subject Lines for Teachers
Bulk Discounts on Back to School
Get Your Classroom Ready with these School Supplies
Save On Back-to-School Supplies
FREE Lesson Plans for the New School Year
5 Things Every Teacher Needs for Back to School
Related: Learn More about Hive for Ecommerce
Back to School Templates
Now that you're ready with eye-catching subject lines, you want well-designed emails that your customer will scroll through and click out to your website.  Let's take a look at these three examples that'll increase your click rates and drive conversions!
Puma
Puma's design reminds their customers of what they need to buy before the start of the school year. Their email is fun and engaging and directs the customer's eye straight to the CTA which redirects them back to their website.

Ikea
You don't want to forget the college kids during your back to school campaigns! Ikea's email highlights their college event that not only promotes their products but also their weekend of giveaways, workshops, and special offers. Starting college is a stressful time for most parents and with this simple email, Ikea reminds their customers that they're there to help with whatever the parents or new students might need!

Columbia
Columbia's email does a great job of highlighting their back to school products paired with the 40% off Summer Sale. Their sale banner is the first thing that customers see when they open the email so they're more likely to click through to their website. A well placed CTA takes them straight to their website with additional links for specific product types as you scroll through the email.

Wrap Up
Back to school season is one of the best times to engage and offer your best deals to your customers. A new school year is always fun and exciting and you want to bring that energy to your email campaigns. Remember, play with puns, use emojis, and include well placed CTAs, and you'll be ready for the first day of school!
Want more homework? Check out some of our other email design blogs!