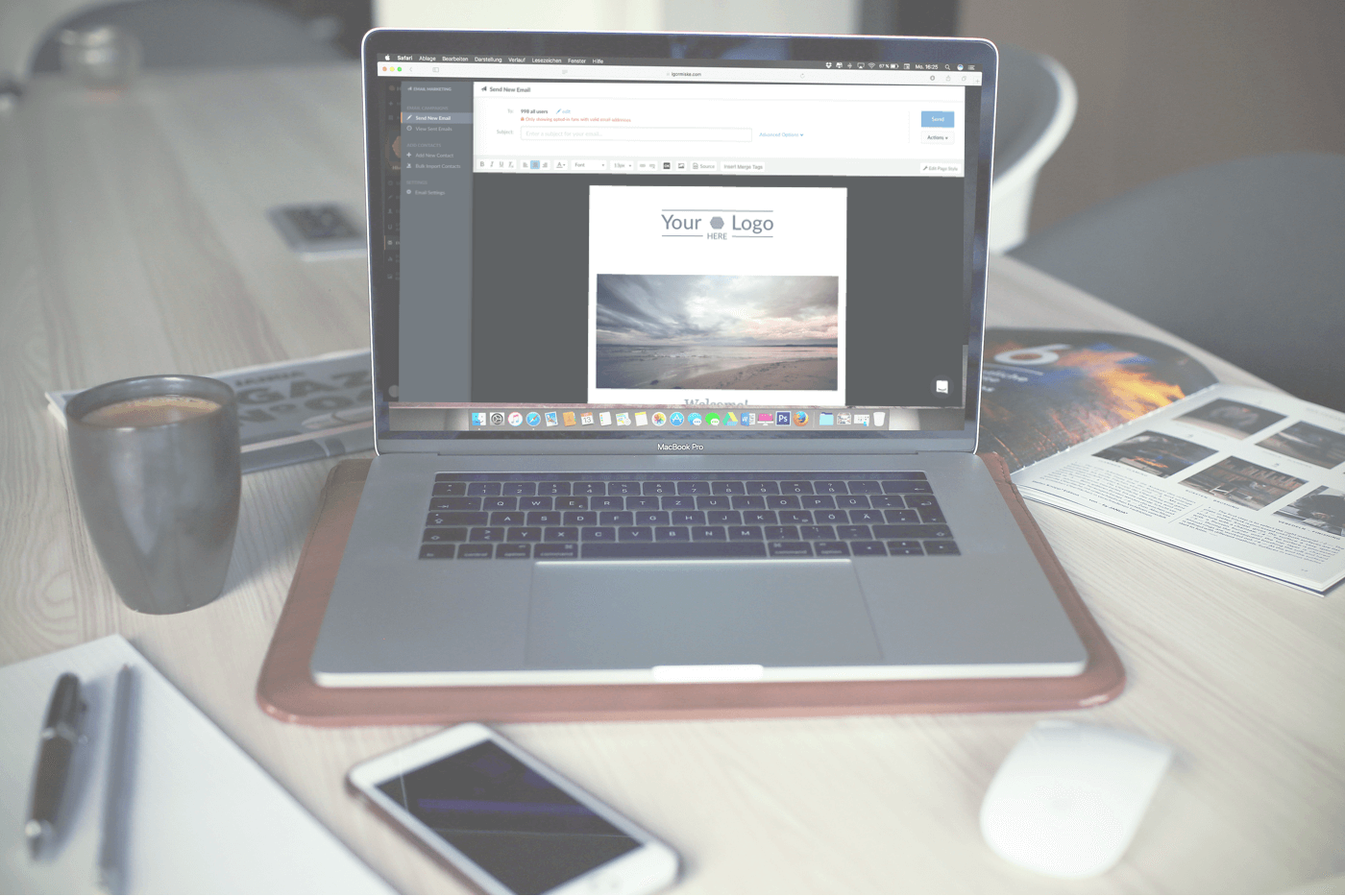 If you've built an email list and are ready to start sending emails, you've come to the right place! We've put together some basic email marketing tips to get you started off on the right foot.
To start:
1. Define your goal
What does a successful email campaign look like for your brand? You should have one specific action that you want your recipients to perform. This will help you decide how to format your email, segment your list, and understand if your campaign was successful.
It's important to pick one specific call-to-action that you can drive your audience's attention towards. Maybe you're looking to sell something, drive page views, or simply increase engagement in a specific demographic segment. These are all great goals, and you can accomplish any of them with a simple, focused email. Just don't distract your recipients with confusing language or multiple calls-to-action!
2. Choose a template
It might be tempting to create email templates on the fly when using a tool like Hive. But future you will be thankful if you take a minute to create templates for each type of email that you will be sending, ahead of time. Here are a few examples that may be relevant to you!
Marketing Offer
A marketing offer email is sent with the goal of driving an action, often directly tied to a sale. It can include new merchandise or a promotional discount.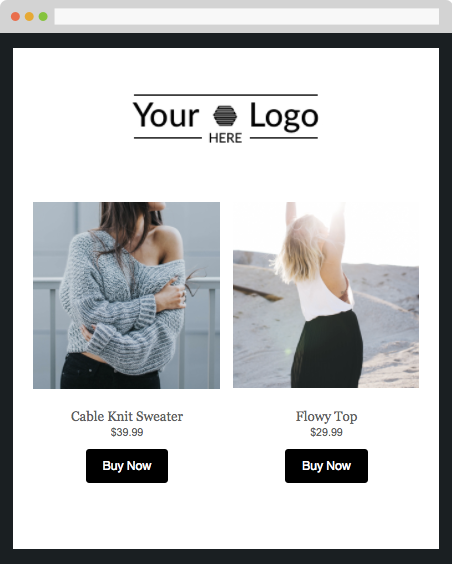 Newsletter
This is an email you send out regularly to keep your audience informed. Try sending product development updates, new press features, or simply a peak into what's been on your mind lately! A personal touch goes a long way when it comes to newsletters.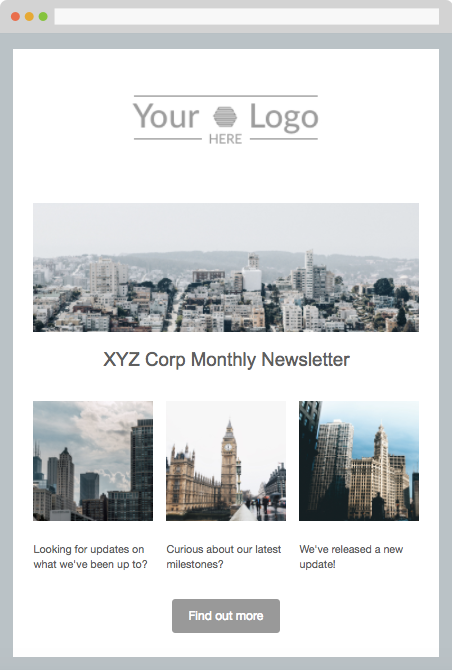 Announcement
As the name implies, this announces a new product, feature, or service.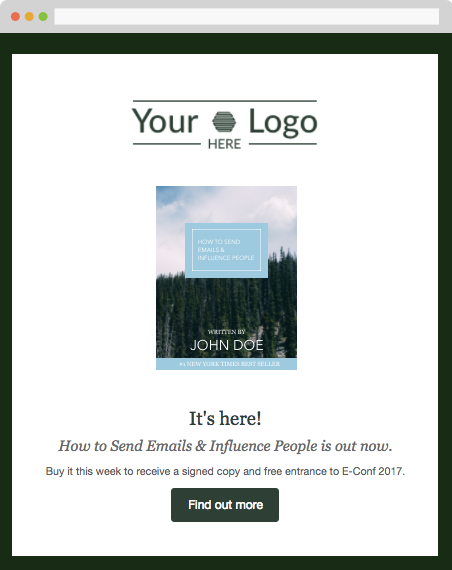 Event Invite
This is also pretty self-explanatory - if the main goal of your email marketing is to get people to attend your events, having a clean invite template in your back pocket will be super helpful.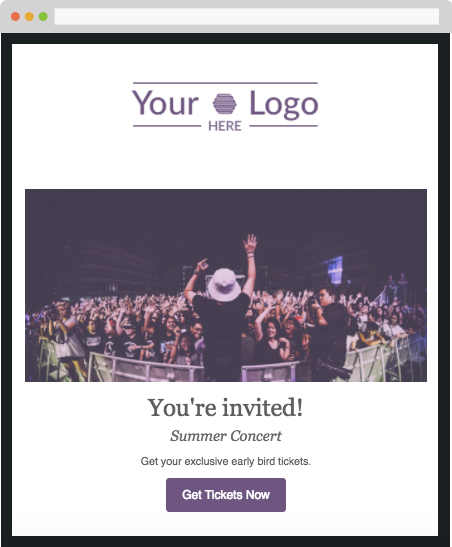 3. Create a campaign
Now that you've defined your goal and decided on an email template, it's time to actually create your campaign! We've outlined some tips on sending great emails in this post: How To Send Great Emails.
TL;DR: Keep your email simple. Focus on driving a specific action, and make sure it's obvious to the reader what that action is.
Before sending to your whole contact list, consider sending your campaign only to the most relevant people in your list. This post covers the power of segmentation: Why Having A Rich, Segmentable Contact List Matters.
4. Review your results!
Now that you've sent your email, track your results so you can iterate on future campaigns to drive better results.
The basic metrics you need to know:
Number sent: How many people you sent your email to
Number delivered: How many emails were actually received
Number of bounces: The number of emails that couldn't be delivered (some of your contacts may be out of date!)
Unique Opens: The number of people who opened your email
Clicks: The number of people who clicked a link in your email
Click-through rate: The number of clicks divided by the number of people your campaign was delivered to
Marked as spam: The number of people who clicked "Mark as Spam" on your email
Unsubscribed: The number of people who unsubscribed from your list after receiving your email
Replies: The number of people who replied to your email
Reviewing these metrics should help you understand where you need to improve for your next campaign. Have a high rate of unsubscribes? Try segmenting your list to target a more relevant audience. Have a low click-through-rate? Use less CTAs or put your CTA on a button. Here are some tips for judging the success of your campaign: How do I know if my email campaign is successful?
Hive can also show you which demographic segments responded best to your email. Use this to inform future campaigns and advertising efforts.
Ready to start sending email? Sign up for a 10 day free trial with Hive here.