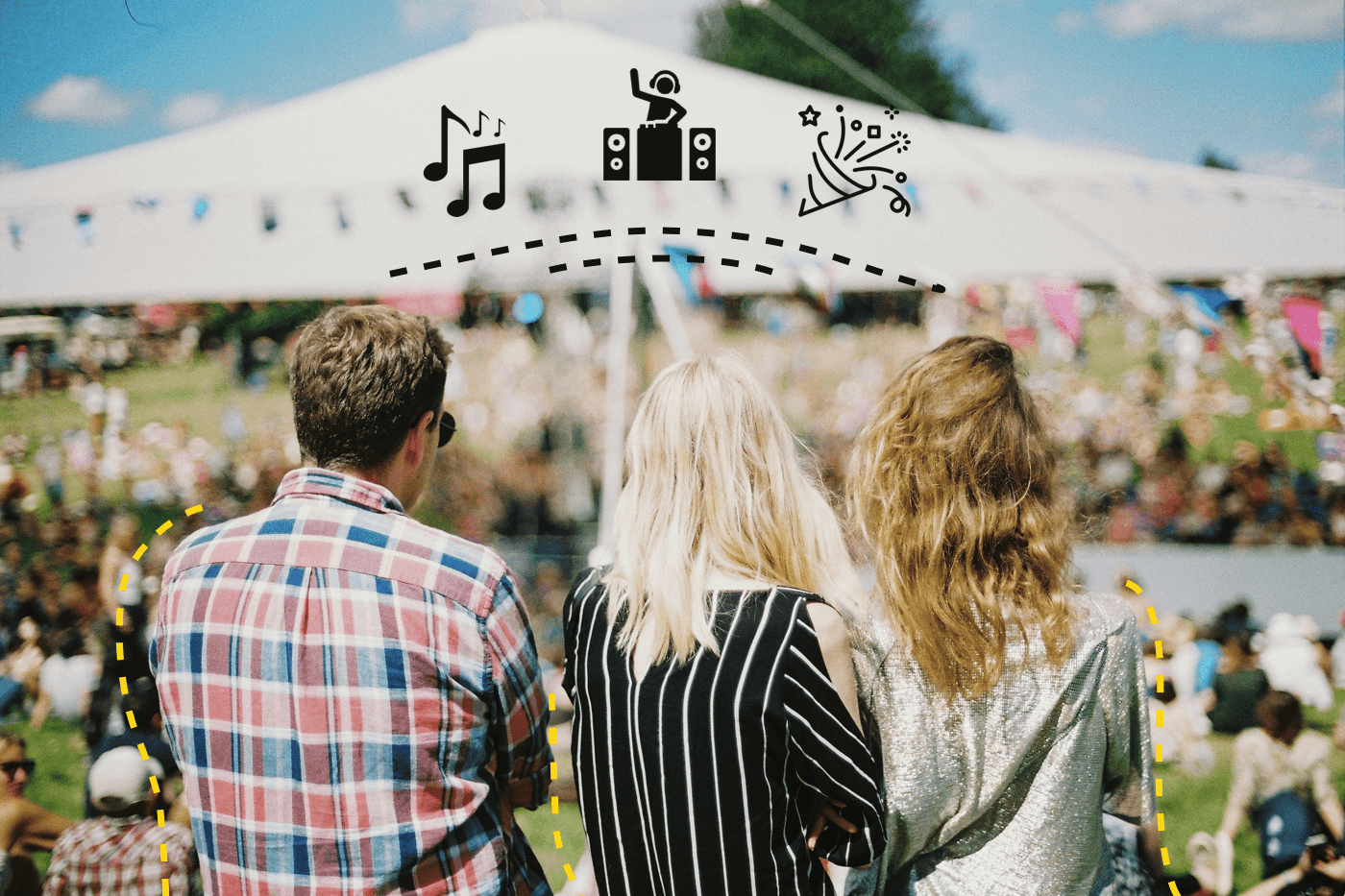 Whether you manage an annual festival, run a venue, or organize multiple events per week, streamlining your marketing process can have a huge impact on your bottom line.
Using an email marketing CRM, you can get a better understanding of your audience, promote your events, and, ultimately, sell more tickets. We've worked with a wide variety of event organizers to learn the most effective ways to do email marketing for events. This post goes over tips that you can easily implement for your own strategy.
Import all your data
It may seem like the obvious first step, but in order to powerfully action your customer data, it all needs to be in one place. If you're like most event organizers, you may have a mix of data from a variety of sources - a mess of CSVs, newsletter signups, attendees from multiple ticketing platforms, contest entrants, and more.
Getting all of this information into your CRM is a great way to consolidate your data: syncing all contacts, duplicate data, and ticket purchase history, so you can get the full picture of who your attendees are and what they're interested in.
Create segments
Now that all of your data is in one place, you'll want to create segments that you can later send emails to. As an event organizer, you probably have a few variables that make sense to segment around: artist, venue, and genre. These will come in handy in the future in a few ways:
Artist
By creating artist segments based on attendees of past shows, you can easily email the right fans in the future. Bonus: you can even introduce fans of similar artists to new artists. Think tagging past attendees of a Demi Lovato show and then emailing that segment about an upcoming Selena Gomez show.
Example Segments: Selena Gomez, Demi Lovato, Drake
Venue
By creating venue segments, you can see an overview of people who are likely to attend shows at certain venues. You can use these segments to send emails promoting shows at the same venues or similar venues in the same location.
Example Segments: The Rogers Centre, Air Canada Centre, Danforth Music Hall
Genre
By creating genre segments, you can see the breakdown of your list by overall interests. Having larger genre buckets also makes it easier to introduce past attendees to new music. For example, if past attendees of a Demi Lovato show were also tagged 'Pop', you could send that segment updates about the Selena Gomez show, expanding the potential audience and increasing revenue.
Example Segments: Pop, Hip Hop, Rock
In addition to letting you send targeted emails, all of these segment types can be useful to glean insights about your business, like which genre of music you're selling the most tickets for.
No surprise here - the best way to improve ticket sales is to send each email to relevant segments. If you know a customer has only gone to rap concerts at your venue, you can probably skip sending them updates about an upcoming country festival.
Sending email
Now that you've got who you should send to down pat, it's time to think about actually creating your email templates. Here's our best advice on formatting and copy:
Plan ahead
The best way to create a clean set of emails that logically flow together is to have a general outline for each template before you even send the first one.
An easy way to do this is to think of the day of your event and plan backwards. What do potential attendees need to know three months before? Three weeks before? Will you send out announcements for early bird sales or low ticket stock? Just by creating a rough list of the key moments you want to feature in your emails, you'll be well on your way to creating a cohesive event marketing strategy.
Create urgency
If you're sending a few emails leading up to the event, think about how the copy in each one will incite action. For example, if your event is in a few months, you might want to start with early bird prices. A month before, you can send out a subscriber-exclusive coupon code that expires in X days.
Make your CTA clear
Upon opening your email, the path to purchasing tickets should be immediately clear to the recipient. You should provide any information necessary for ticket purchasers (e.g. date, time, and location of the event), but hold off on any information that isn't immediately relevant (e.g. parking, time doors open).
MRG Concerts ticks off the right boxes with relevant information and clear CTAs.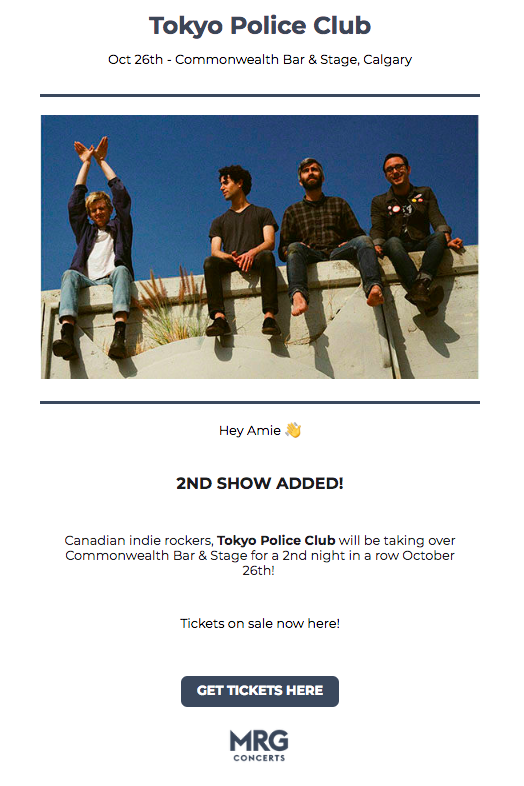 Check out this post for more advice on designing your CTA: Tips for Crafting Email CTAs that Drive Clicks.
Wrapping up
By importing all your data sources, creating some key segments, and focusing on the big picture when planning your event marketing, you can create a powerful strategy that will take your campaigns to the next level.