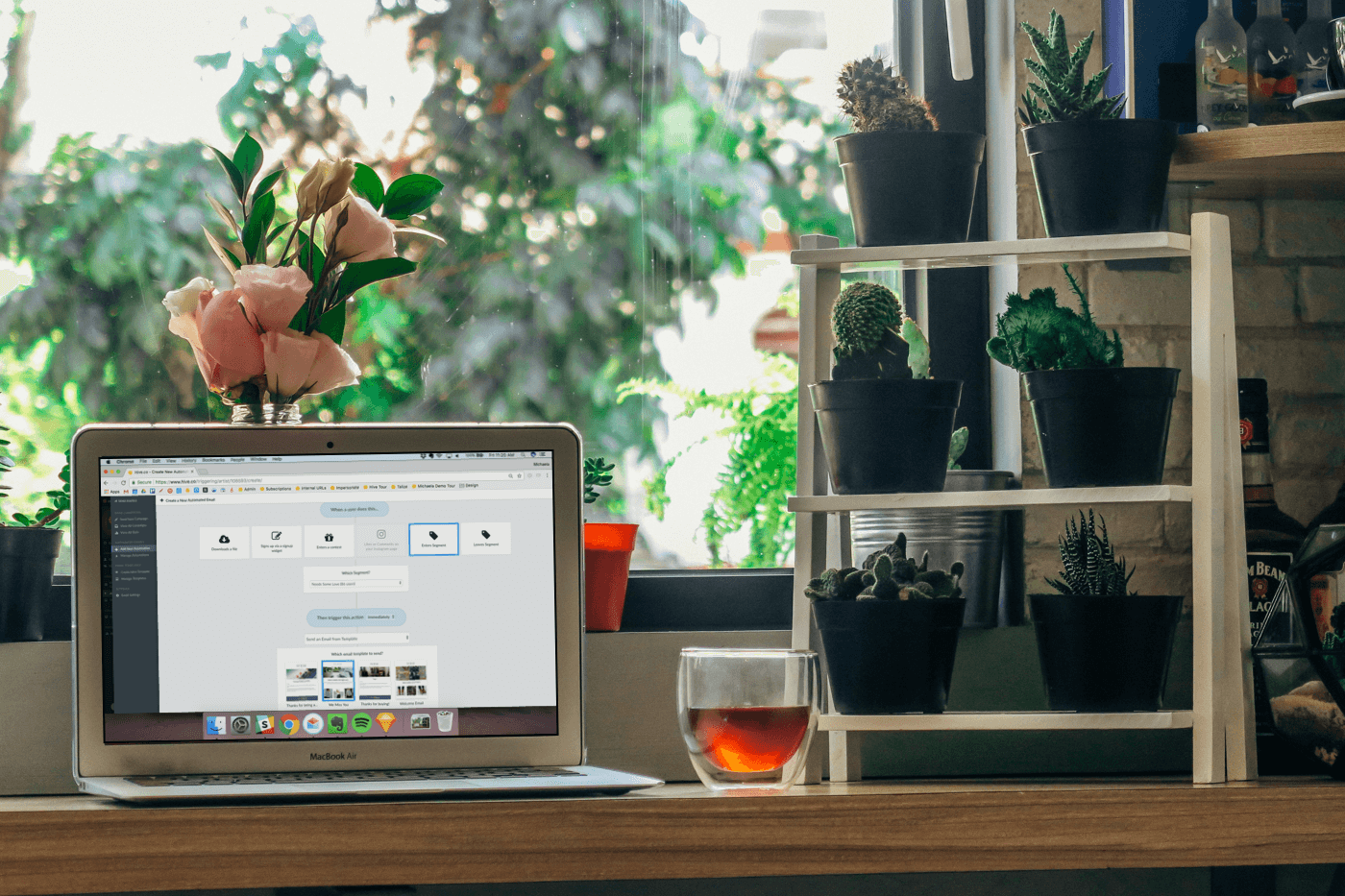 To keep letting you easily send beautiful emails to the right people, we've made two big updates to Hive this month:
Brand New Email Editor
Crafting your email template should be the easiest part of creating email campaigns, which is why we've fully revamped our email editor. These updates remove the frustrations from formatting an email, and will hopefully even make it a little fun.
Welcome to Hive's new template editor, including a no muss, no fuss drag and drop tool.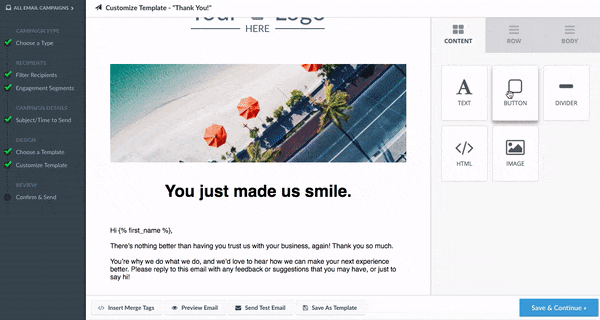 This new email authoring flow walks you through intuitive steps that help you define the right recipient segment, craft your content, and forecast deliverability and performance before sending.
Email Automation Updates
When email automation first launched, you could automate emails based on your customers' interactions with your Hive campaigns, whether that be signing up for your newsletter, entering a contest, or completing a download. The second iteration included automation based on Instagram engagement - send your customers an email when they like or comment on an Instagram post.
Today, we're excited to announce email automation based on when your customers enter or exit Live Segments. Live Segments let you set parameters, then automatically update as your customers move in and out of them - no more manual updating or worrying that a segment is stale.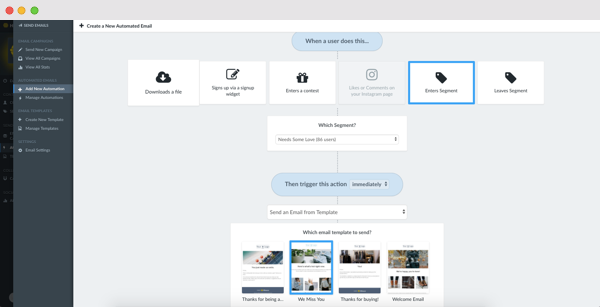 Now that Live Segments and email automation work together, you can craft smart customer journeys that run on their own (essentially increasing sales while you sleep!).
Some ways to implement:
Automate an email to thank new customers based on when they enter the default Live Segment "New Customers"
Create a Live Segment for customers who've spent over $500 - reward them with an email that includes a VIP discount when they enter
Automate an email to re-engage customers who haven't engaged in a while to win them back when they enter the default Live Segment "Needs Some Love". Find ideas for winback emails here: The 6 Most Engaging Customer Winback Campaigns
We're going to keep working to make it easier for you to send smarter emails that your customers want to receive, without having to give it a second thought. Stay tuned for more updates in the near future!