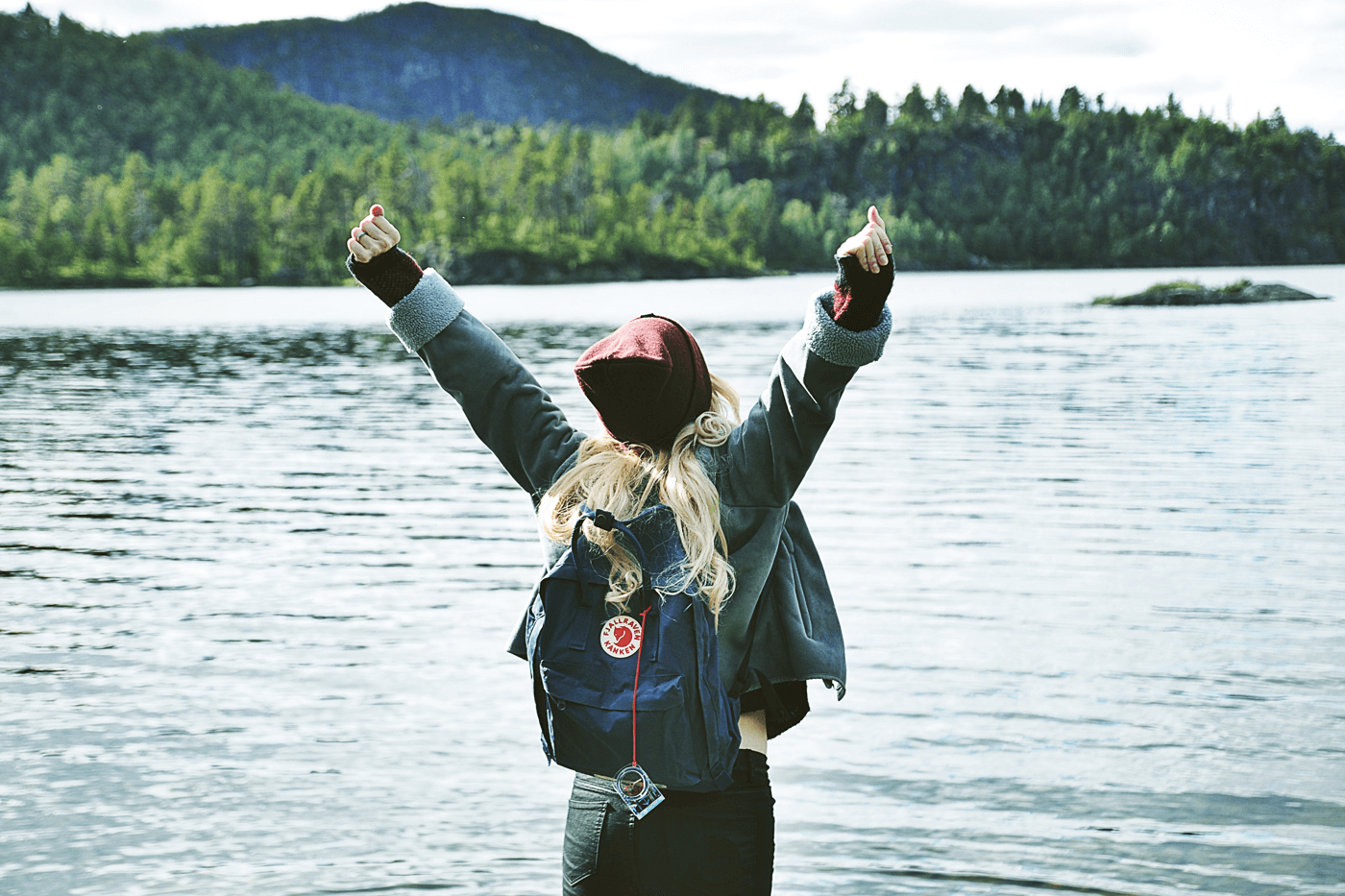 It's likely that your email list contains more than a few inactive subscribers. According to Marketing Land, over 66% of marketers' email lists are inactive, on average. It's easy to keep treating these subscribers like everyone else, sending them the same email campaigns as the rest of your list.
But imagine if you could re-engage these subscribers instead of continuing to send them email campaigns they're not going to open! Winback series have been proven to make a real impact on the engagement of your list. In the same study mentioned above, Marketing Land found that 12% of subscribers opened re-engagement emails - 45% of which opened a subsequent message. Depending on the lifetime value of your customers, re-engaging them can lead to impactful increases in revenue.
As an email marketer, you're probably aware that trying to win back these subscribers with manually sent email campaigns would be exhausting. Luckily, you can automate your entire winback series!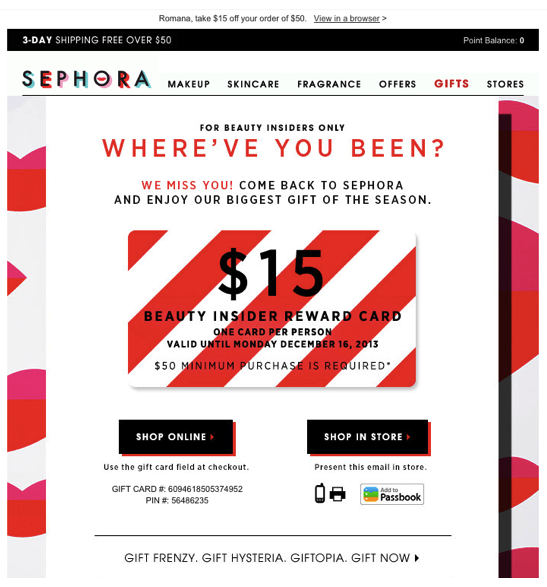 When should you send a winback series?
A winback series is set of emails crafted to engage subscribers that haven't opened your emails in a significant period of time - what counts as significant for your brand will depend on the length of your customers' buying cycle. For example, if you're a makeup company, your customers likely purchase more frequently than, say, a high-end electronics company.
If you're unsure what timeline will work best for you, don't be afraid to experiment. 90 days inactive is a good place to start - you can tweak from there to see what works best. Alternatively, you can set your timeline based on number of previously unopened emails. For example, you can automate your winback series to subscribers who haven't opened the last 5 emails you've sent them.
Now that you have a trigger in mind, it's time to craft messaging.
What subject lines work?
You'll want your subject line to stand out from messages you've sent in the past. Here are some examples that have been proven to work:
[First Name], We Miss You
It's been awhile
Come back to [Brand Name]
$[Amount] Off Your Next Purchase*
(*Subject lines that include dollars off instead of percent off receive higher opens, according to this study published in Entrepreneur)
Test different subject lines throughout your series - try creating variations of the themes in the above examples to see what works best.
How many emails should you send?
When deciding how many emails should be in your series, you have to keep in mind that you'll be emailing subscribers who haven't engaged in a while. Though sending 5 emails over the course of a week may get inactive subscribers to pay attention, it's unlikely to inspire a positive reaction. And by sending so many emails to people who are the least likely to engage, you could hurt your deliverability long term.
For best results, your winback series should have 2 - 3 emails, depending on how much content you want to include. Try sending the messages 7 days apart to maintain top-of-mind awareness while not feeling spammy.
What content should you include?
As you start to think about crafting content, keep the main purpose of a winback series in mind: getting subscribers to revisit your website and make a purchase.
Winback emails don't always have to include discounts (though if your subject line includes a discount, they should!). Clever copy or relevant updates about your products can also do the trick. Have you recently started offering free shipping on purchases over $50? Or maybe you have a new loyalty program. Let your subscribers know!
Need some inspiration? Check out this post: The 6 Most Engaging Customer Winback Campaigns.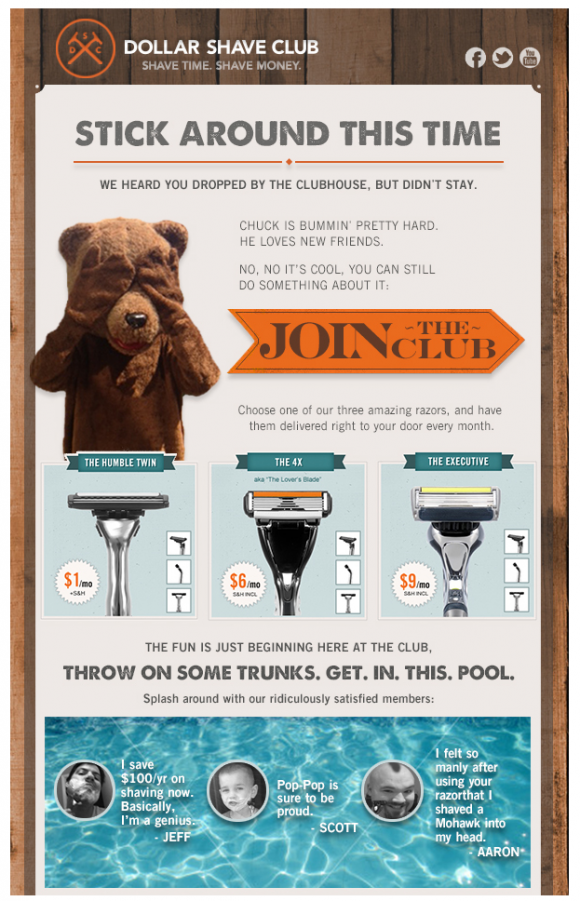 Set it live!
Once you've defined what an unengaged subscriber is for you brand, chosen the number of emails you'll send, wrote the subject lines and crafted the content, you're ready to load your winback series into your ESP.
Though it might be obvious, it's worth mentioning - send test emails to yourself to check links, formatting on different ISPs (Gmail, Hotmail, etc.), and on mobile vs. desktop.
But don't forget it!
After your winback series has been sent to your first batch of unengaged subscribers, check in on its performance (try weekly or biweekly cohorts to start). See what subject lines are getting the highest opens and which templates are getting the most clicks. Iterate on any emails that aren't performing as expected.
Keep track of your results and don't be afraid to try new strategies - you never know what will work best for you. With a bit of tinkering, you'll be on your way to winning back subscribers that may have otherwise forgotten about your brand!